This Pasta Primavera is just delicious! Our favorite creamy pasta dish that is packed with yummy veggies.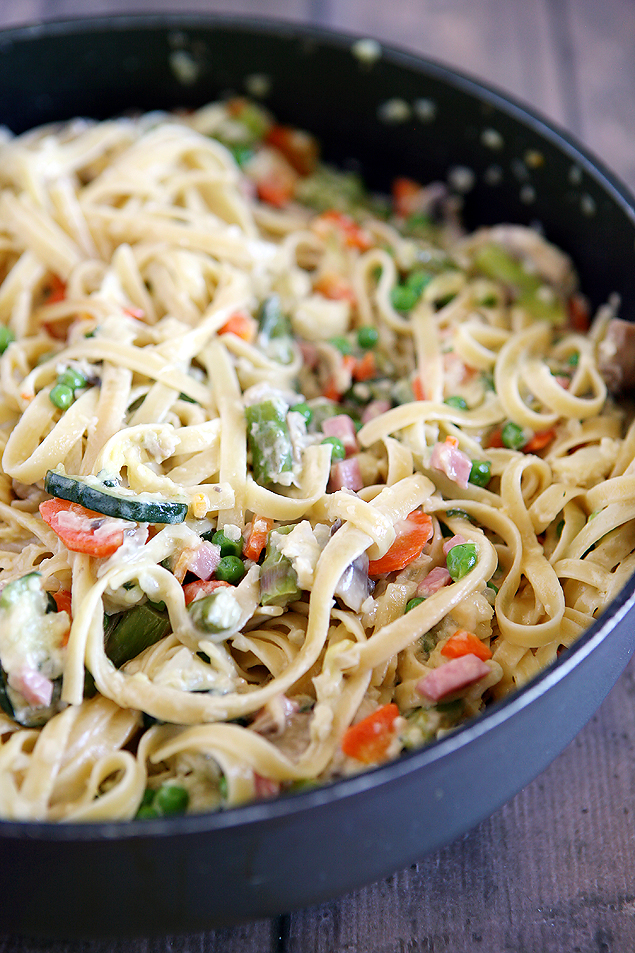 I've always wanted to have a dish that's mine. A dish so yummy that I might get invited to pot lucks just so I'll bring my special dish. haha. This Pasta Primavera Recipe belongs to our aunt Cindy and it's always a treat when we are lucky enough to have her make it for us. Especially if it's served along side her amazing homemade pizza!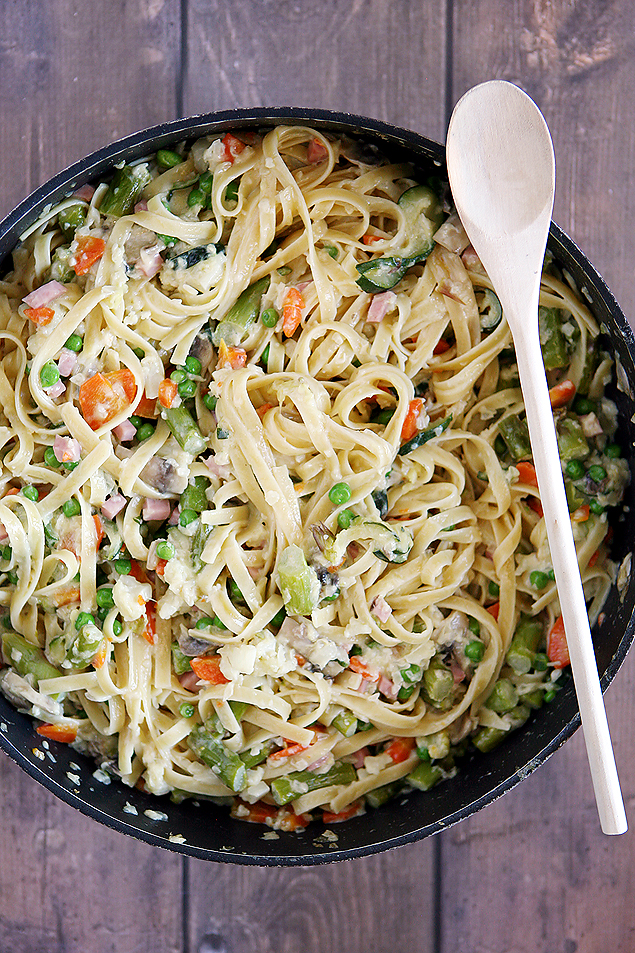 Creamy Pasta Primavera
Ingredients:
1 Large Clove of Garlic, minced
1/2 C. Unsalted Butter
1 Medium Onion, chopped
1 lb. Thin Asparagus, cut into 1 inch pieces
1/2 lb. Mushrooms, thinly sliced
6 oz. Cauliflower, broken into small pieces
1 Medium Zucchini, cut into small rounds
1 Small Carrot, cut into small slices and quartered 
1 Cup Whipping Cream
1/2 Cup Chicken Broth
2 Tbsp Chopped Fresh Basil or 2 tsp Dry Basil
1 Cup frozen peas, thawed
2 oz. Ham, chopped
5 Green Onions, chopped
1lb Fettuccine, cooked and drained
1 Cup Freshly Grated Parmesan Cheese
Salt and Pepper
Instructions:
Heat skillet over medium heat. Add butter, onion and garlic. Saute until tender (about 2-3 minutes).
Add asparagus, mushrooms, cauliflower, zucchini and carrot. Cook until tender. 
Increase heat to high. Add cream, broth and basil and allow mixture to boil until liquid is slightly reduced (about 3 minutes). 
Stir in peas, ham and green onion and season to taste with salt and pepper
Add pasta and cheese, tossing until thoroughly combined and pasta is heated through. Serve and enjoy!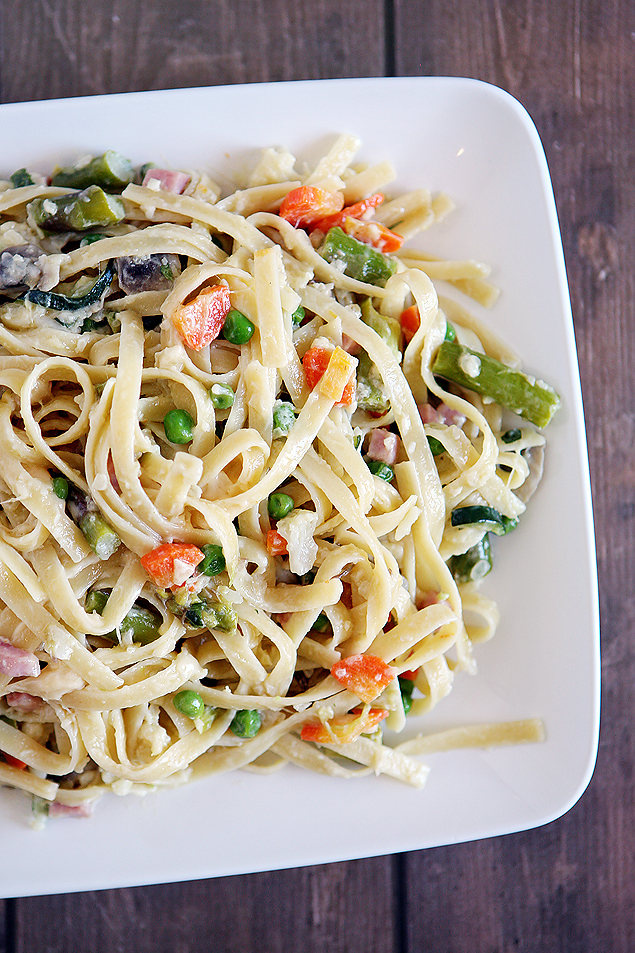 This easy pasta primavera recipe is pretty fool proof. If I can make it, anyone can. 🙂 Although I will always think it tastes the best when my Aunt Cindy makes it.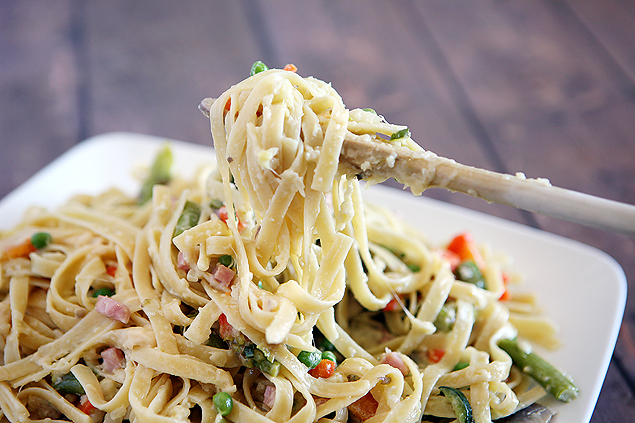 Here are a few more delicious pasta recipes you should try: