Has school started where you live?  We've just started and I can't believe how fast the summer just flew by!  All three of my boys are in school starting this year which means I have plenty of time during the day to get all the things I want to get done.  One of those is to be better about meal planning and actually having dinner on the table at a decent hour!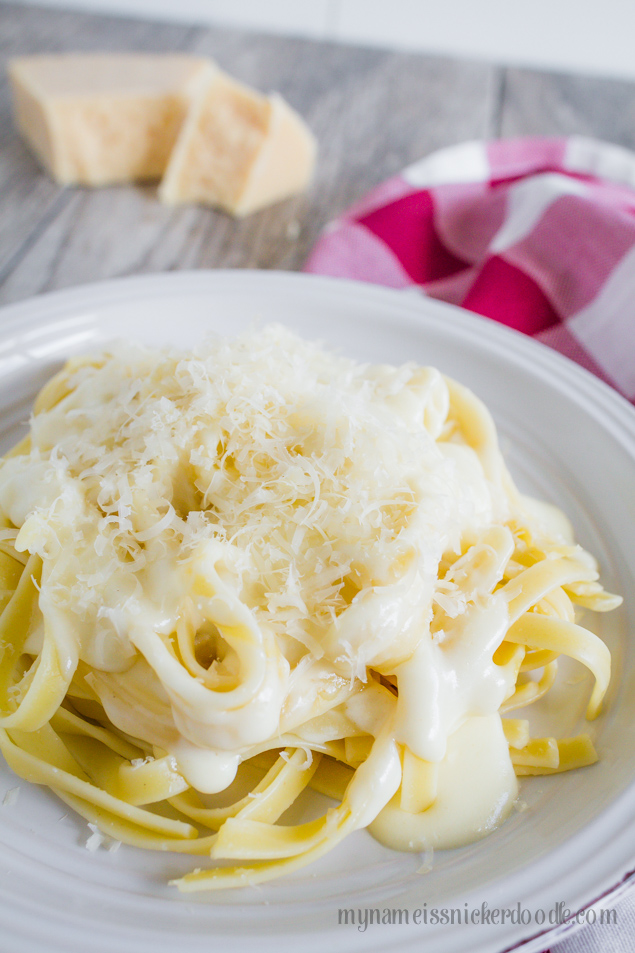 With homework, piano lessons and other after school activities, I'm really looking for more quick and easy meals that I know my family will love.  I'm not one to turn away from prepackaged meals, but I really do love making recipes from scratch that I know don't require a lot of ingredients and are simple to put together.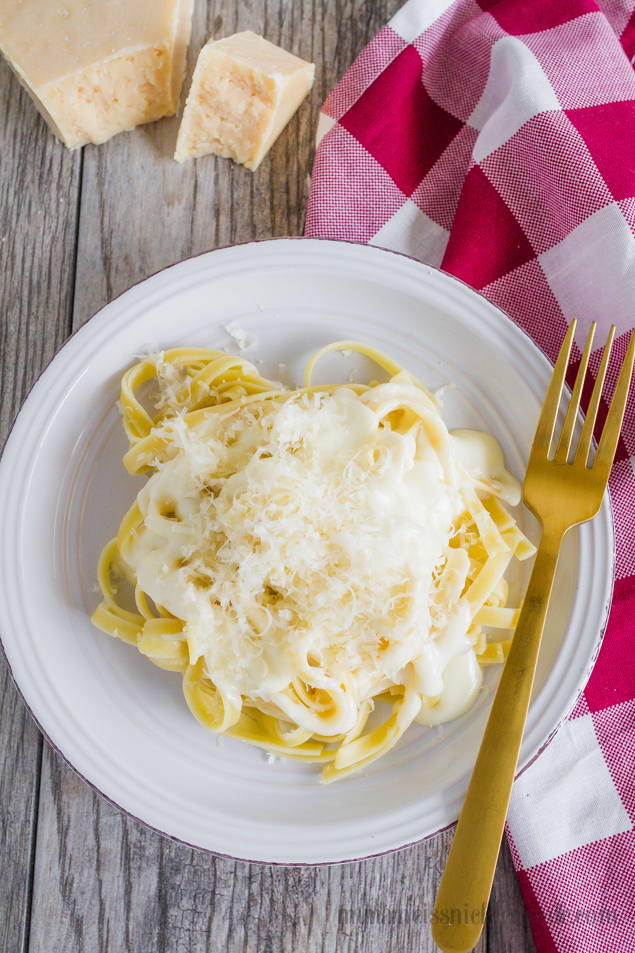 This homemade Alfredo sauce truly is one of the best and only has 4 ingredients.  Most of it you probably already have in your fridge!  It's very creamy and super cheesy.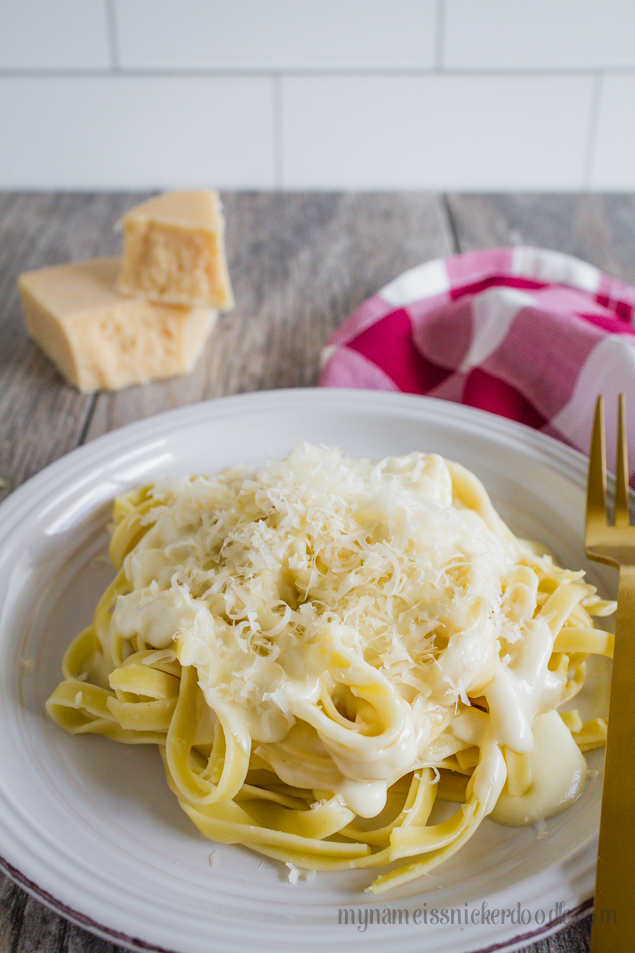 For as long as it takes to boil your noodles, your sauce is practically done!  It also makes for a great dipping sauce.  These Garlic Butter Dinner Rolls would be perfect for this!  You could make them both in the same amount of time.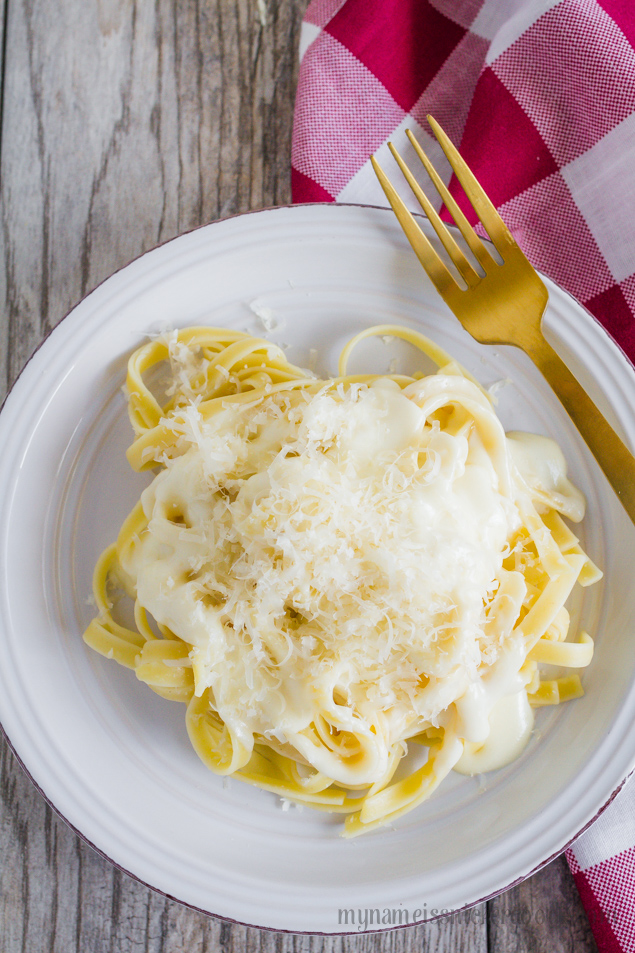 Fettuccine Alfredo
Author:
Amy from My Name Is Snickerdoodle
Ingredients
1 Stick of Butter
2 TBSP All Purpose Flour
1 Cup Heavy Cream
½ Cup Half and Half
1½ Cups Parmesan Cheese, Freshly Grated
½ Cup Mozzarella Cheese, Freshly Grated
Salt
Pepper
1 lb Fettuccine Noodles
Instructions
Cook noodles according to the directions on the package.
In a medium pot over medium high heat, melt butter and flour together.
Reduce heat to medium low and add in heavy cream, half and half, parmesan cheese and mozzarella cheese.
Continually stir until cheese is melted and sauce is slightly thickened.
Season with salt and pepper if needed.
Serve over hot noodles.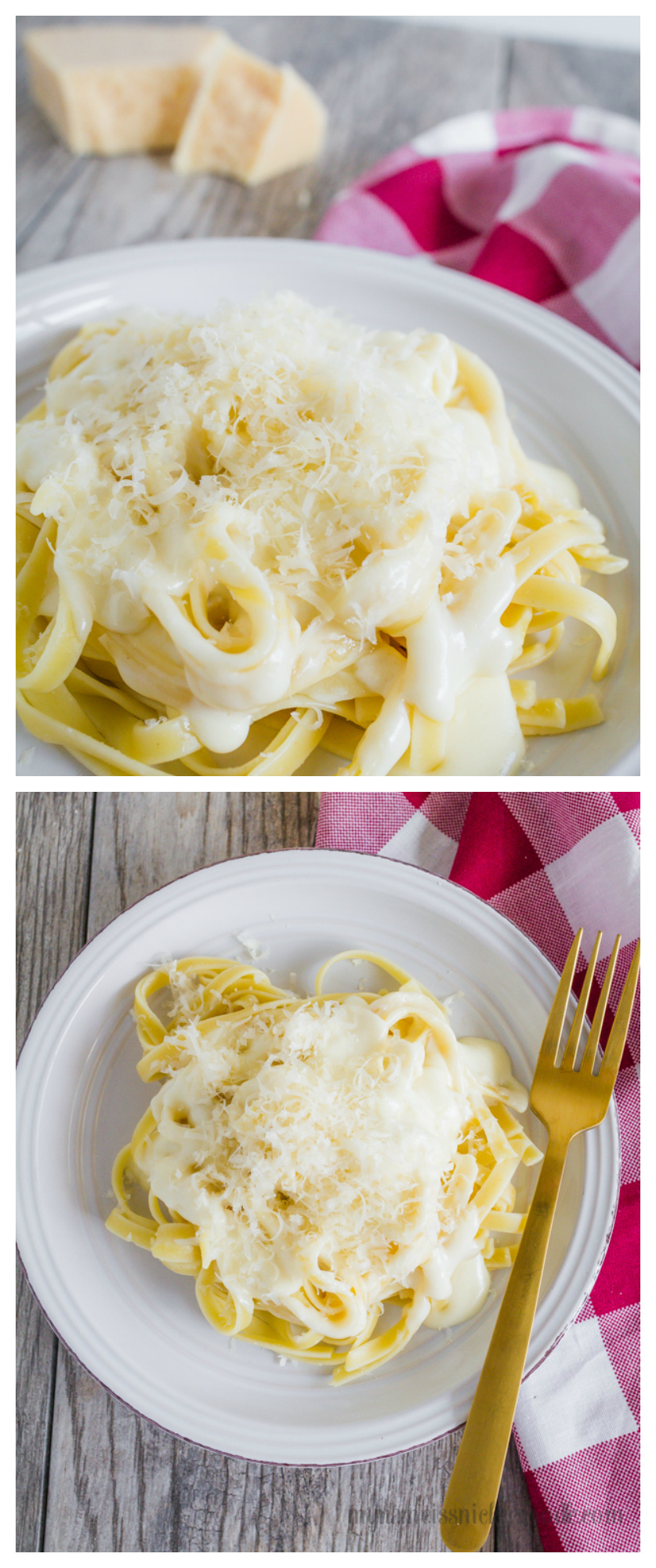 and check out these other great recipes from My Name Is Snickerdoodle!
Big and Chewy Chocolate Chip Cookies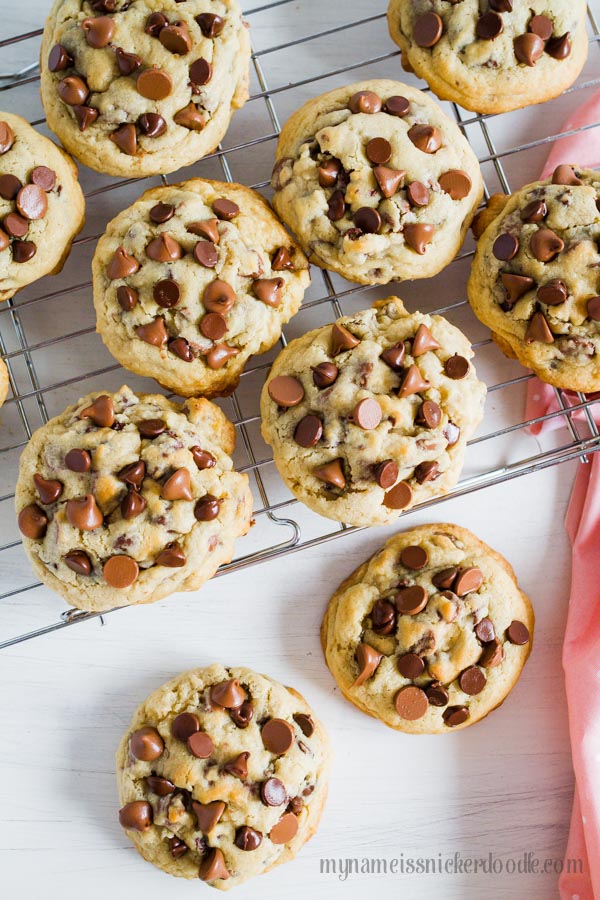 Avocado Cream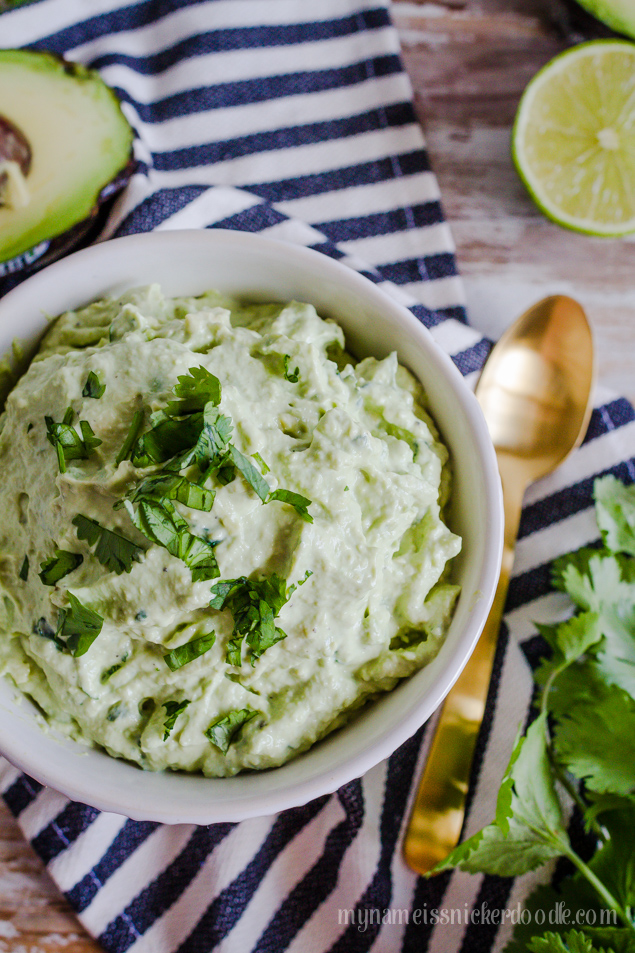 Here are a few more delicious dinner ideas: