An adorable DIY Composition Book Christmas Planner will quickly become a tradition for you and you friends!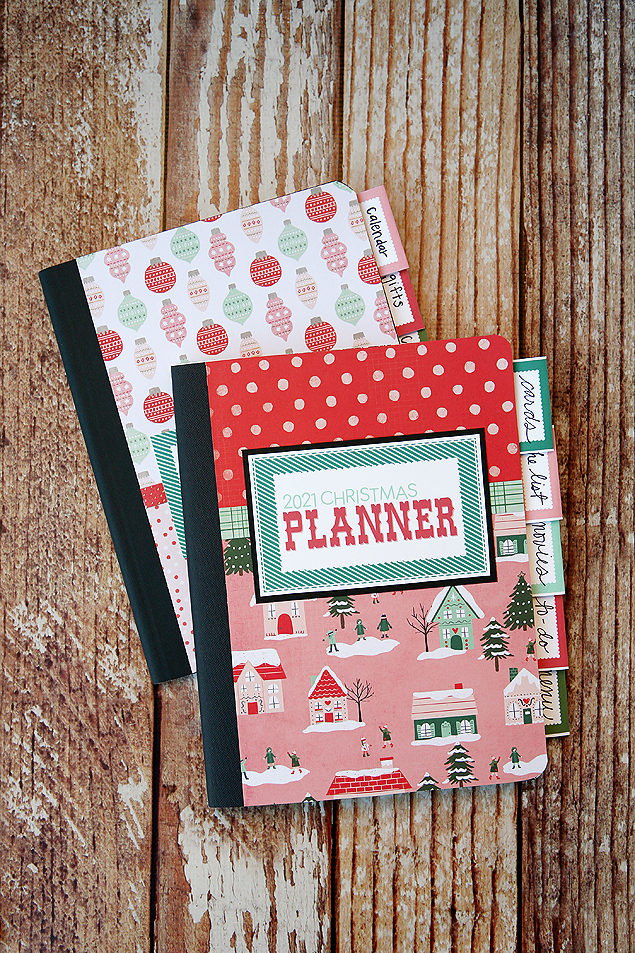 I feel like it's officially the Christmas season now that our Christmas Planners have finally been made. 🙂 Will this be your first one or have you been making them along with us for the past 12 years or so?
Here's a list of the supplies you'll need to make your Composition Book Christmas Planner this year: [affiliate links included]
There's no right or wrong way to make your planners. Seems like we make them a little different every year. This year one of us even made ours with a spiral bound notebook which we really liked. Might be what we all end up using next year.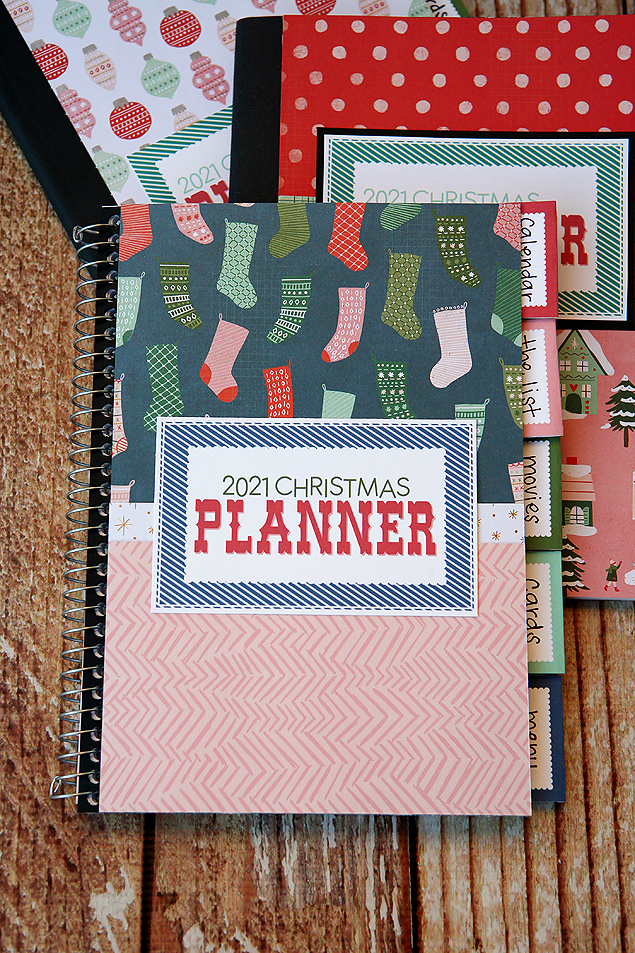 For some detailed instructions check out THIS post and/or THIS post from years past.
Be sure to add your two envelops. One to the inside of the front cover and one on the inside of the back cover. They always come in so handy! One keeps your receipts all in one place and the other keeps your coupons from getting lost. I don't really have a lot of paper coupons anymore, but there always seems to be a couple.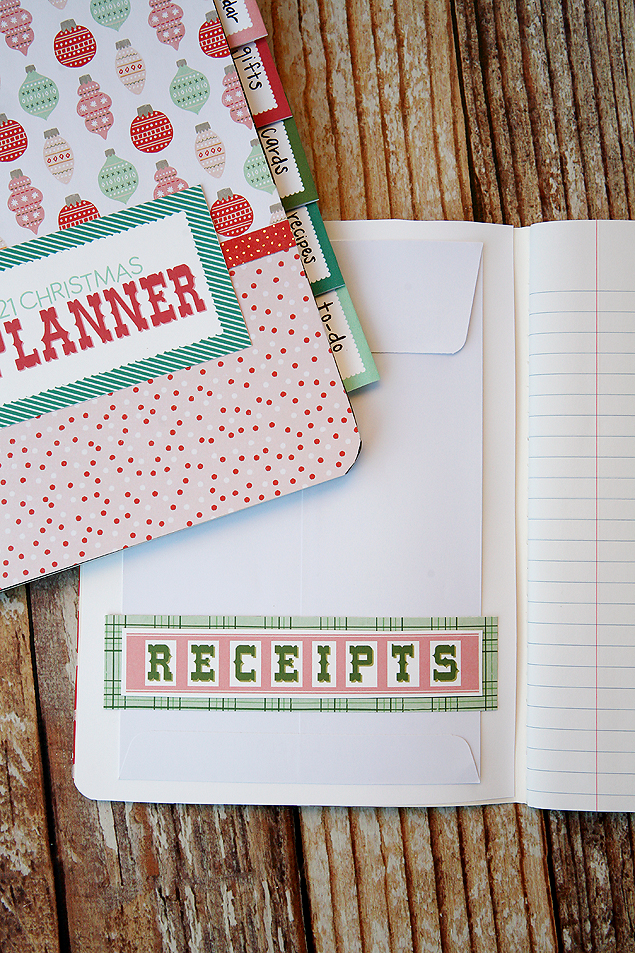 The part that is probably the most time consuming for us is deciding what we want written on our tabs. Haha. This year I went with Cards, The List, Movies, To-Do and menu. You may want to use Calendar, Recipes, Bake, Make, Activities or whatever works best for you!
To attach the tabs we just gather 4-5 sheets of paper together and staple them on. Then skip a section of papers and then staple the next one. Use as many or as few tabs as you'd like.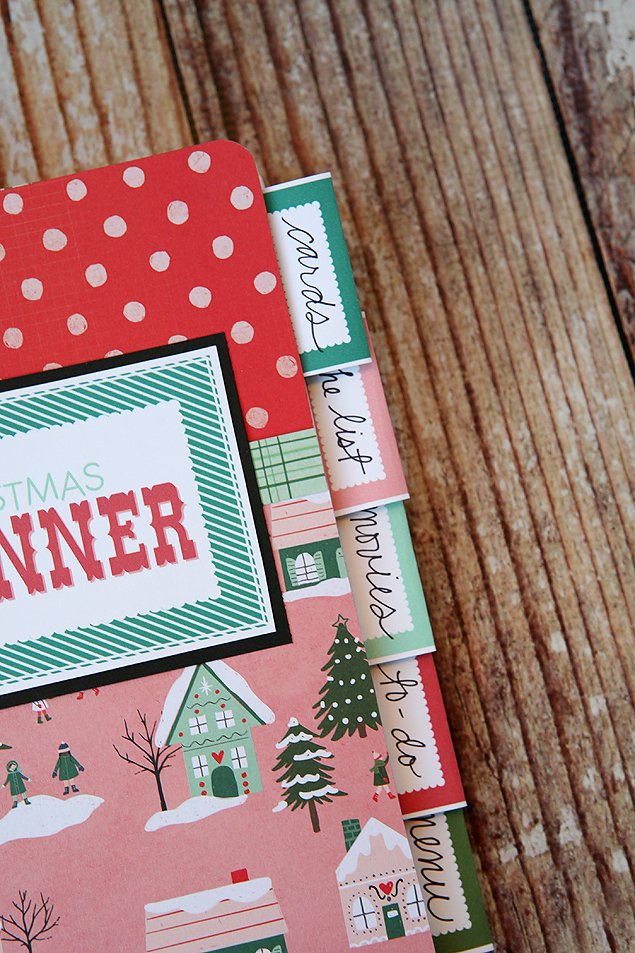 One other thing you can do is add a calendar. In years past I've printed off the Weekly Calendars from HERE. Then just trim it and use your glue dots to attach to the pages. If you'd like to see how it looks peek at this Christmas planner HERE.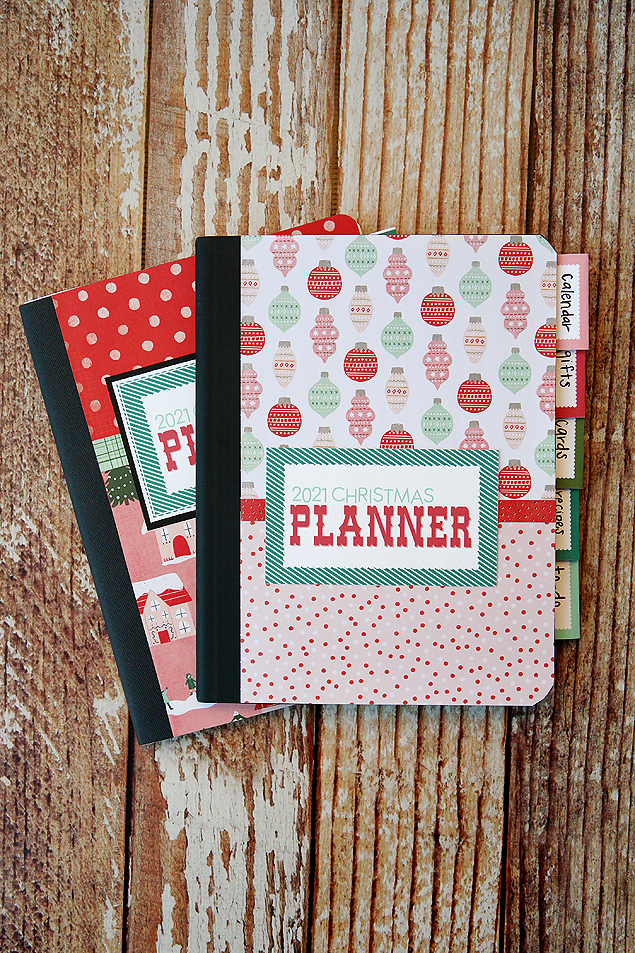 That's all there is to it in making your own Composition Book Christmas Planner. Gather some friends and family and make it a party. Or turn on your favorite Christmas movie and make yourself some hot cocoa. I hope they become a favorite Christmas tradition for you too!
Here are few more fun Christmas Posts to check out: