This Black and White Halloween Mantel is clean and glam with a touch of spookiness!
Happy Halloween month! It's my most favorite time of the year because I love the holidays and I love decorating my house for the holidays! Sometimes I keep my holiday decorations in the same spot year after year. It makes it so easy to decorate. I actually photograph it all and then when it comes time I pull up the pictures and can have my house decorated in an hour or two. But this year it was time for a Halloween makeover for our mantel.
We headed into JOANN and found the most fabulous stuff. Crows of all shapes and sizes, black flocked candle holders, a rose and feather wreath, an amazing glittered witch broom, an oversized cauldron, and floating lanterns. We also brought home some skeleton bats and made the most awesome garland!!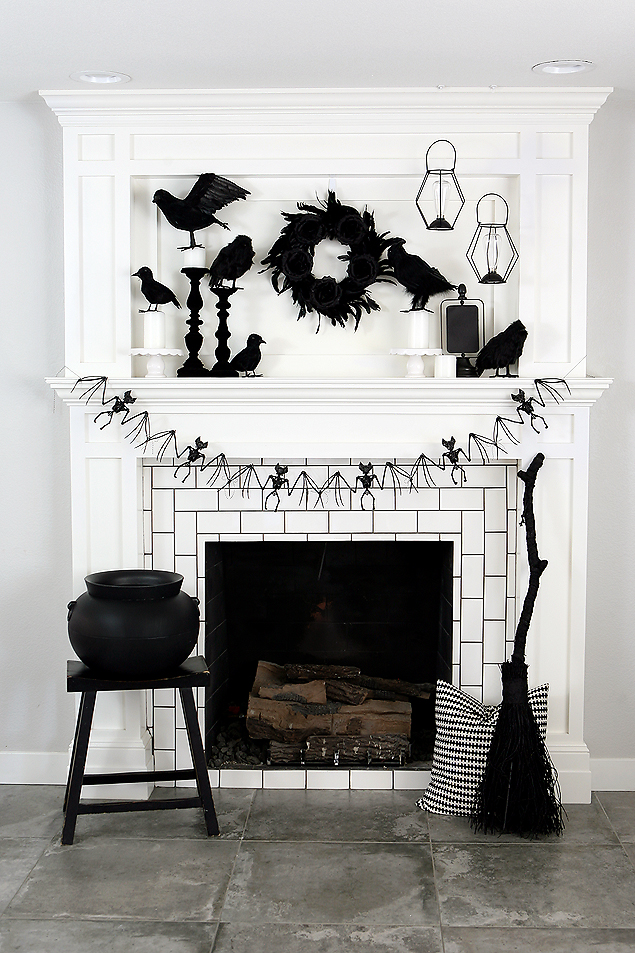 Let's talk about the skeleton bat garland first. Isn't it so cool?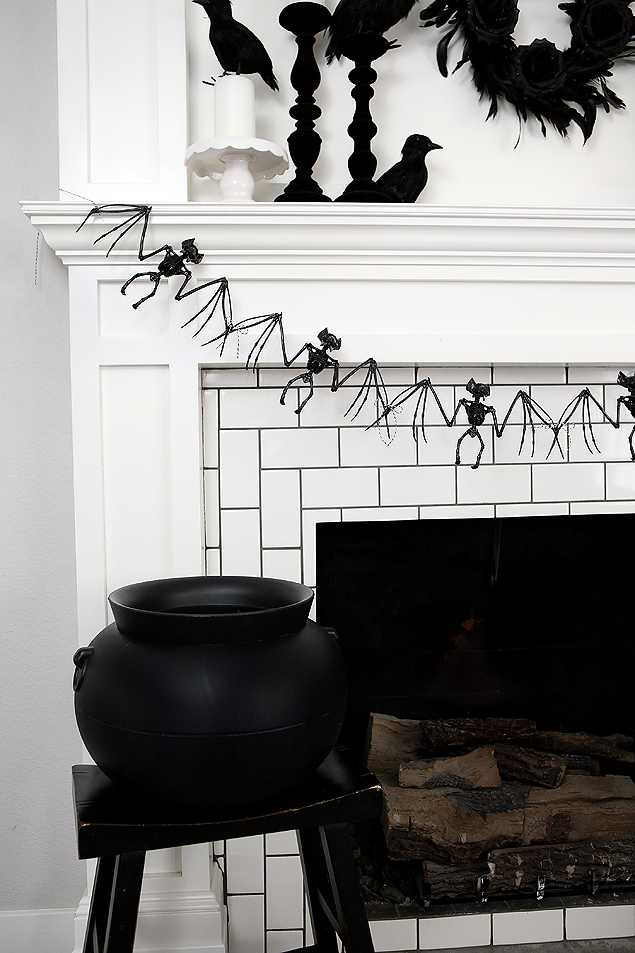 continue reading