Want to know what to bring in your Disneyland Backpack? We spend enough time at Disneyland that we feel like we have MOST things figured out and that we can offer others some pretty good Disneyland tips. Today we want to talk specifically about what to bring in your Disneyland backpack. We usually bring one backpack per family and it's easy enough and light enough for even the younger kids to carry around. Sometimes they even fight over who gets to carry it because…  A. they like to fight over everything and B. easy access to the snacks. haha.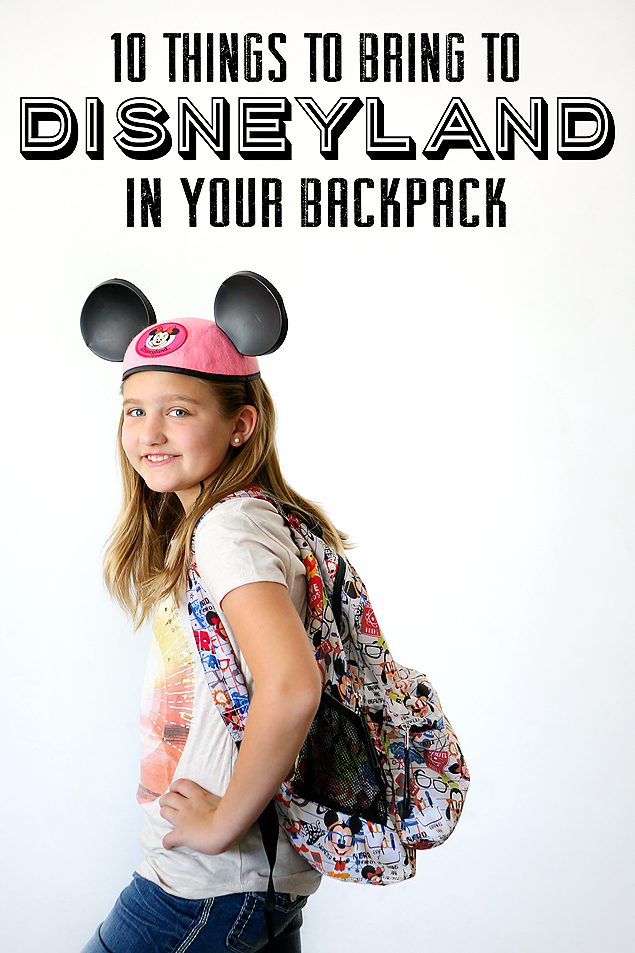 Can you bring a backpack into Disneyland? YES!
You most definitely can bring a backpack into Disneyland and you totally should! Here's our list of things that are always in our backpacks before we even get to the park. Some of these things may not apply to you for one reason or another. Just read through it and take the tips that you need and can use. We hope this helps make your trip a bit smoother and saves you some money too!
[affiliate links included below] continue reading