Our kids are headed back to school next week. Kinda sad. Kinda glad. 🙂 We ended up putting these super easy (super last minute) Back to School Teacher gifts together. I'm assuming most teachers would enjoy a little treat that first week of school. I know I always need a few extra treats that first week of summer break so I can only imagine that first week of school, getting used to being surrounded by 15-30 new kids. Wowza!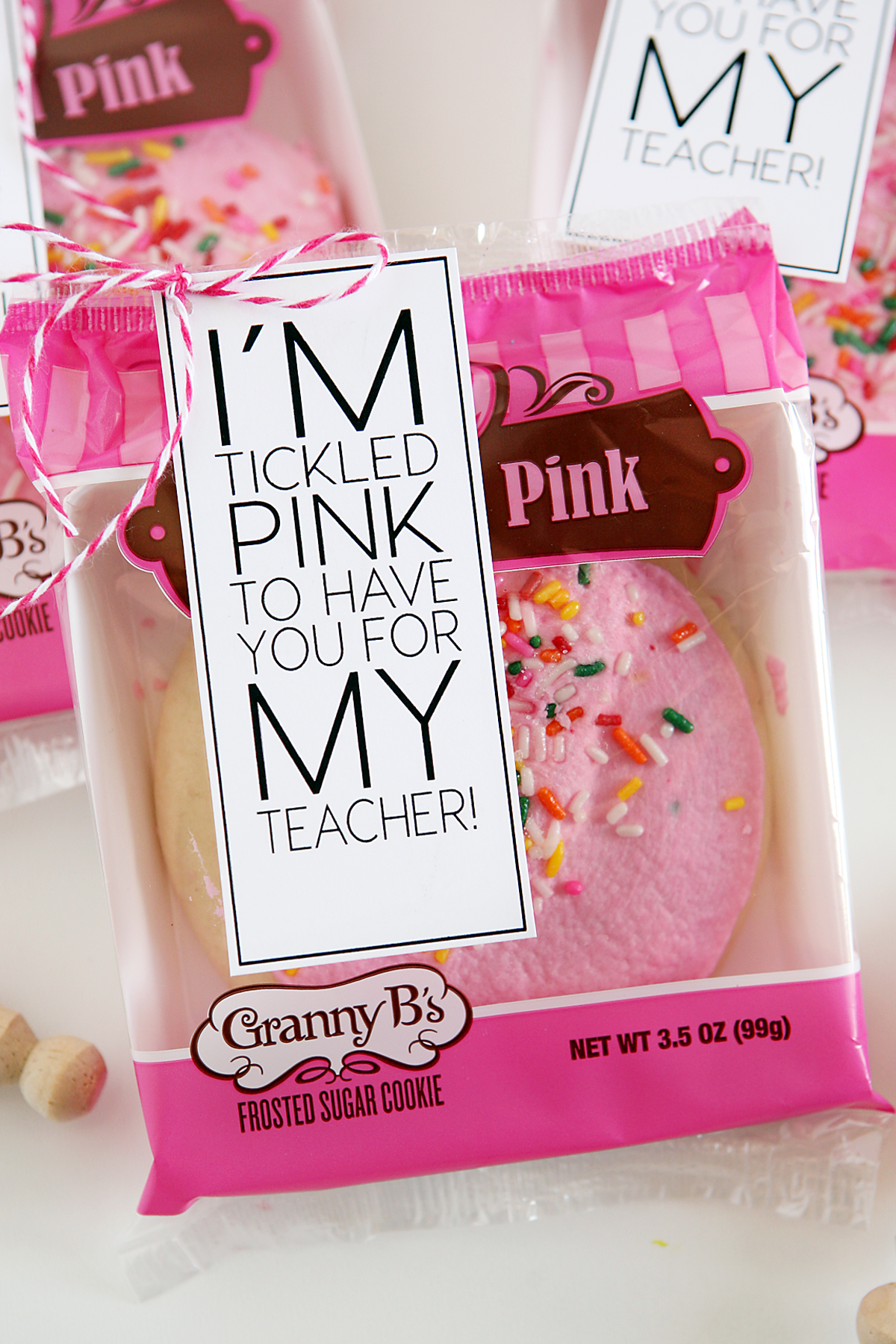 Back To School Teacher Gifts
SUPPLIES: [affiliate links included]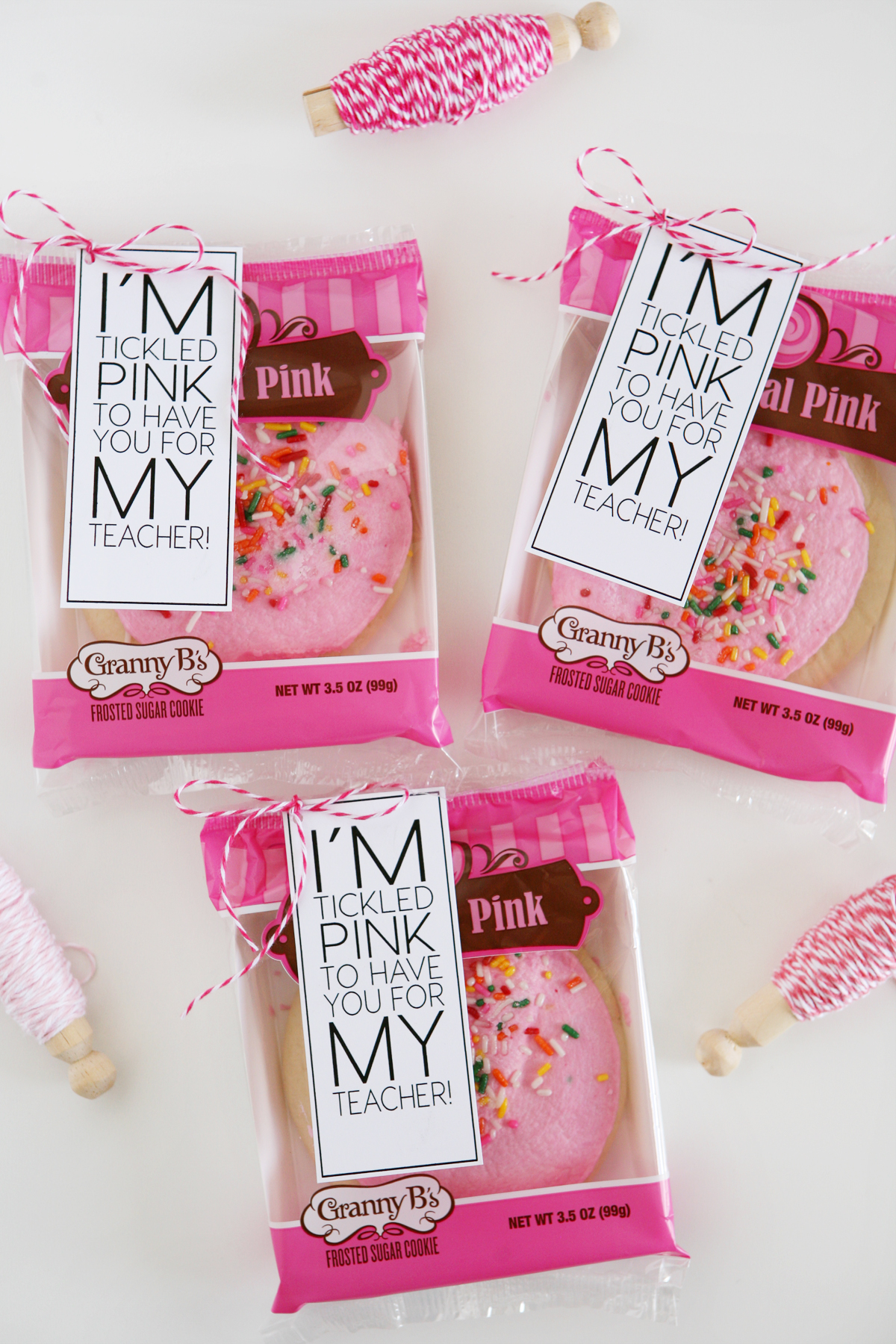 Just download, print and trim your tags and attach to a super yummy cookie with pink frosting. We found a box of these goodies at Sams Club. You could also attach it to some pink nail polish or maybe some cute pink socks?
Here are a few other cute pink cookies you could use:
My son wanted to take one in for his teacher too, but he wasn't very fond of the pink bow. So we just stapled his tag right to the cookie package. It looked super cute like that too! Such fun and easy Back To School Teacher Gifts.
There's even enough room at the bottom of the tag if your child wants to add his/her name.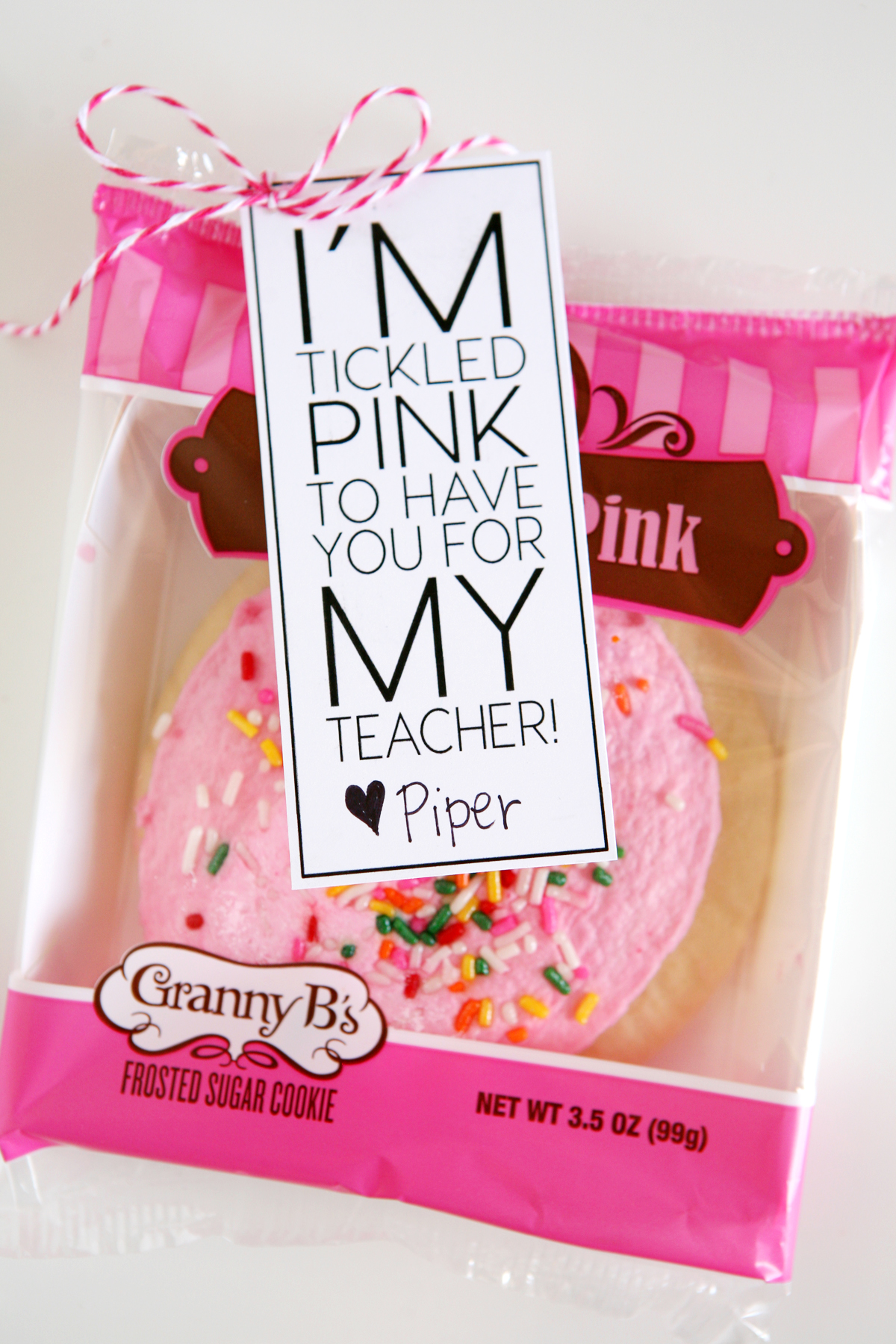 I've always been a firm believer in a little butter em up gift. Is that wrong? haha. Hope all the students and teachers out there have a great school year. Yay! 
Here are a few more fun Teacher gift ideas: