Happy Spooktacular September!! I'm Tammy from Pink Peppermint Design…where we love to talk about all things design…interiors, parties, graphics…you name it!  I am super excited to share another fun Halloween idea with you today.  I am totally obsessed with all things Halloween, you may recognize a few of my past Halloween projects like these cute printables or this awesome Halloween candy buffet … just a couple of the many ideas and freebies over on the site. Today we're talking about how to make these adorable candy filled Halloween cupcakes…with a spooky surprise inside.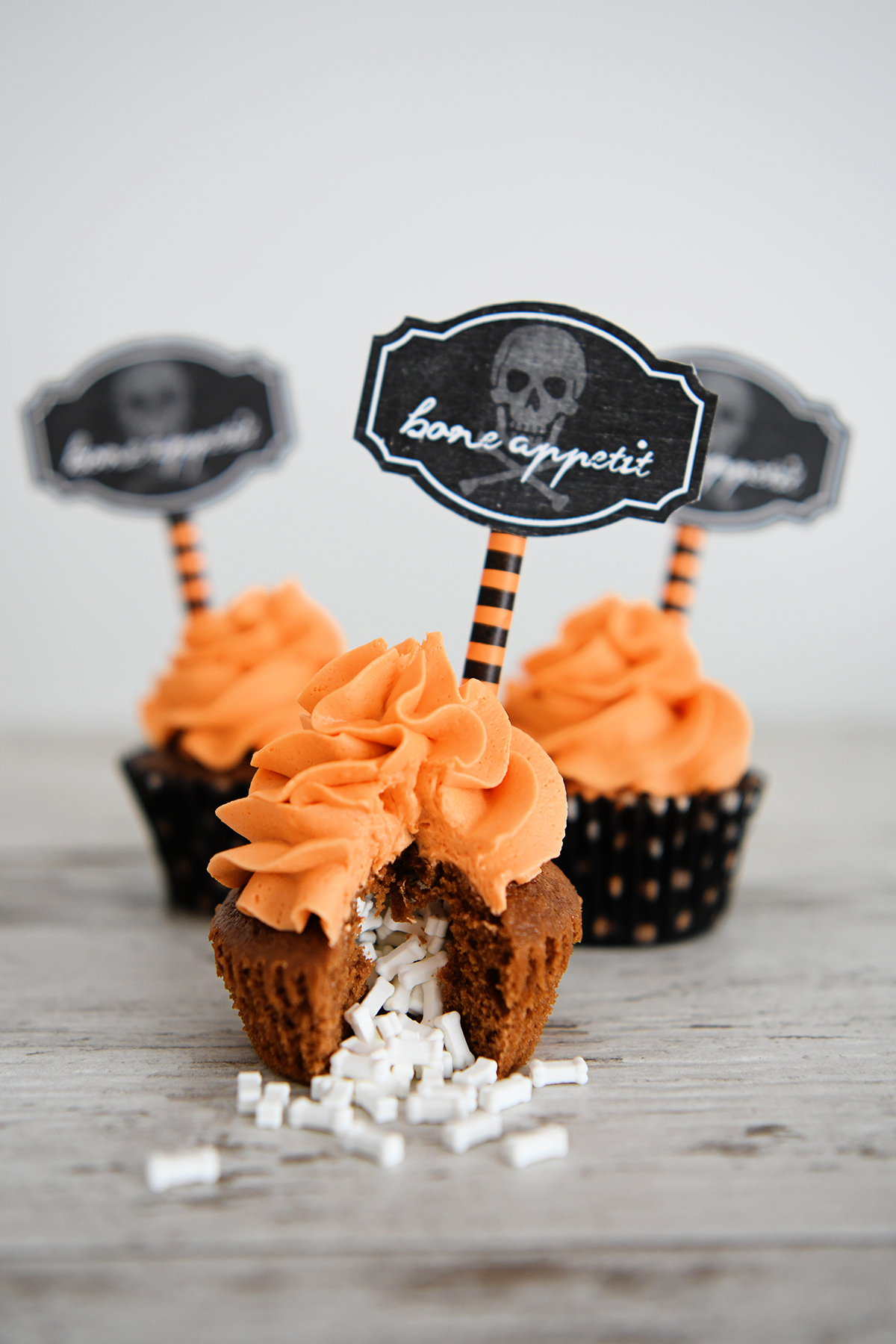 I was wandering the aisles of Hobby Lobby and knew I had to have these bone shaped sprinkles. I mean..how cute are they?!  Instead of putting them on the tops of the cupcakes I thought it might be fun to have them pop out of the cupcakes as a spooky surprise. 
These Halloween cupcakes are SO easy to make and the best part is…even if you're not a baker you can make them!  I have learned over the years that my local grocery store bakery is my best friend. 😉 Simply call them and order a dozen unfrosted cupcakes.  They will have them all baked up and ready for you to decorate.  
How to make Bone Filled Halloween Cupcakes
Using a sharp knife, cut a circle out of the top of your cupcake, making the hole about 2/3 of the way down in the cupcake.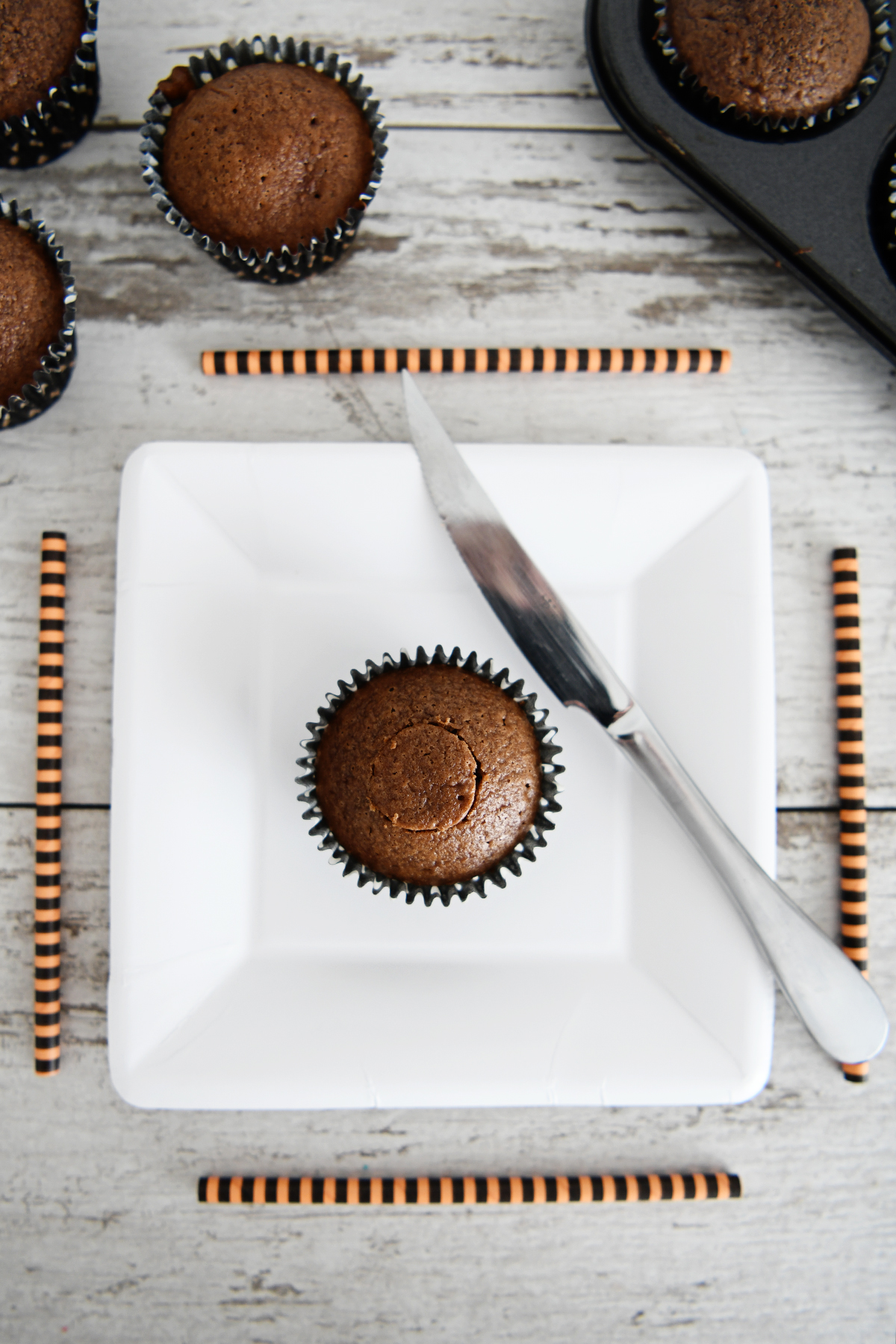 Remove the section of cupcake, keeping it in tact, because you will need to replace it in a minute.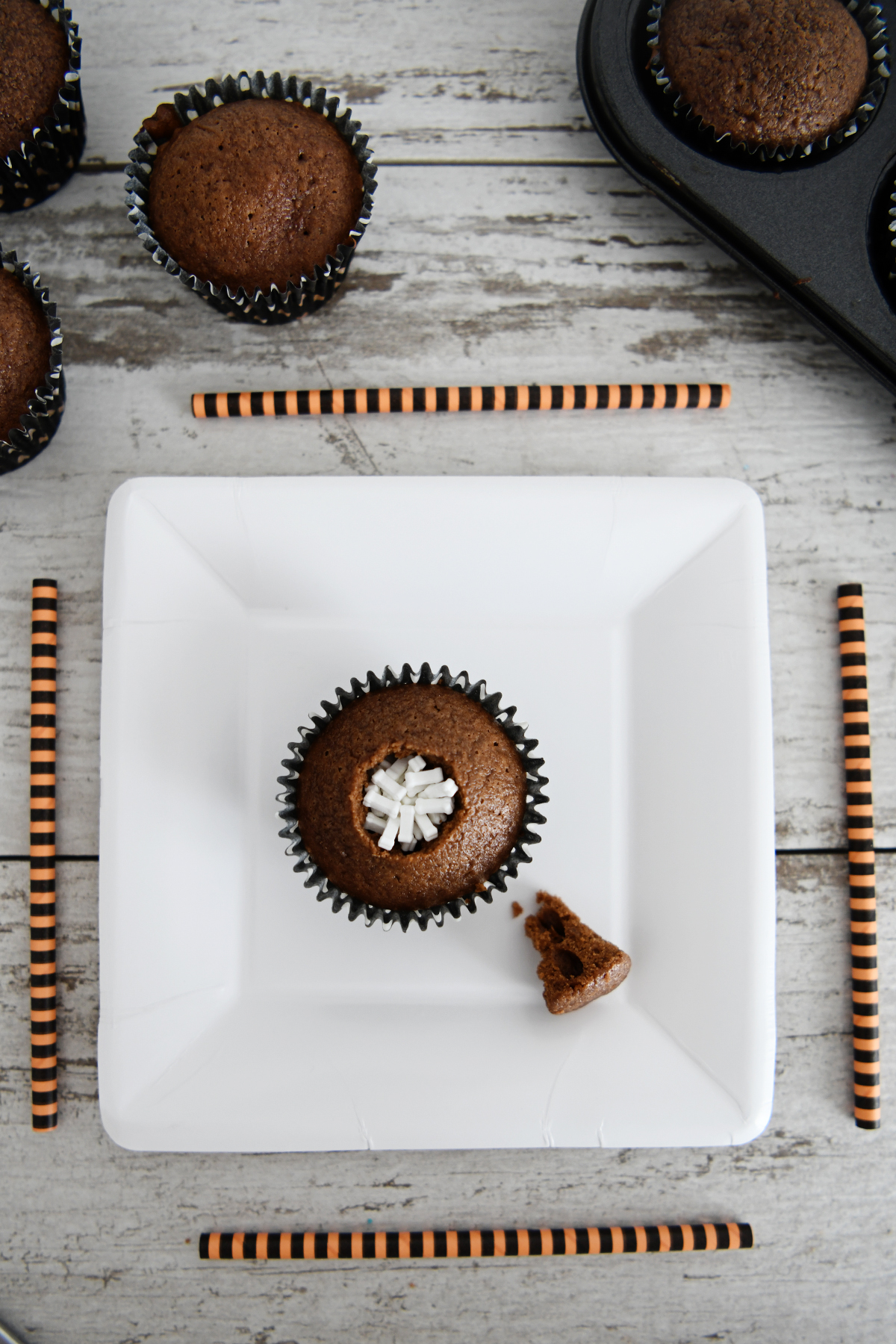 Fill the hole with your sprinkles.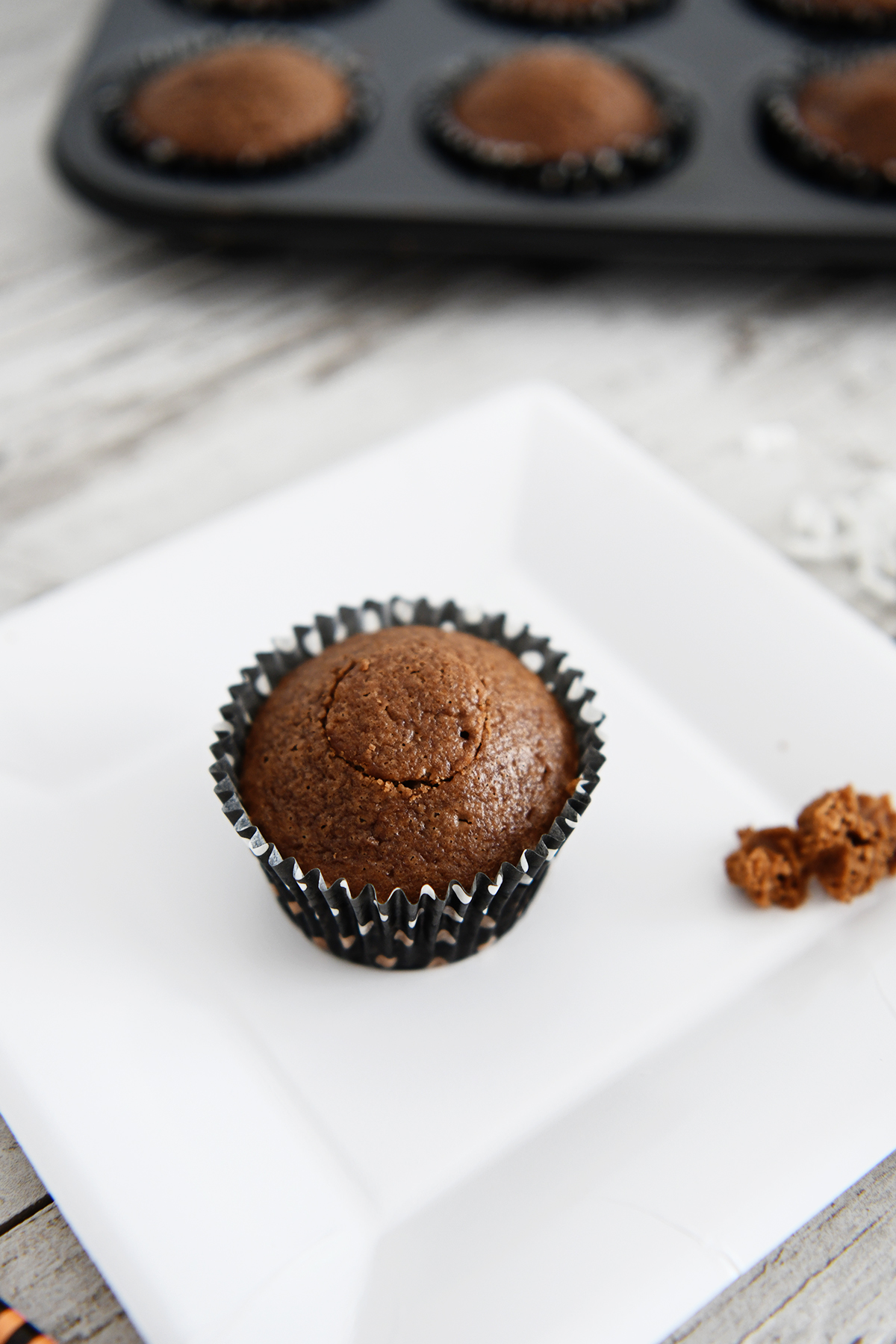 Replace the portion of the cupcake you removed from the hole, on top of the sprinkles.  You may need to trim some of the cake off in order for it to fit back into the cupcake.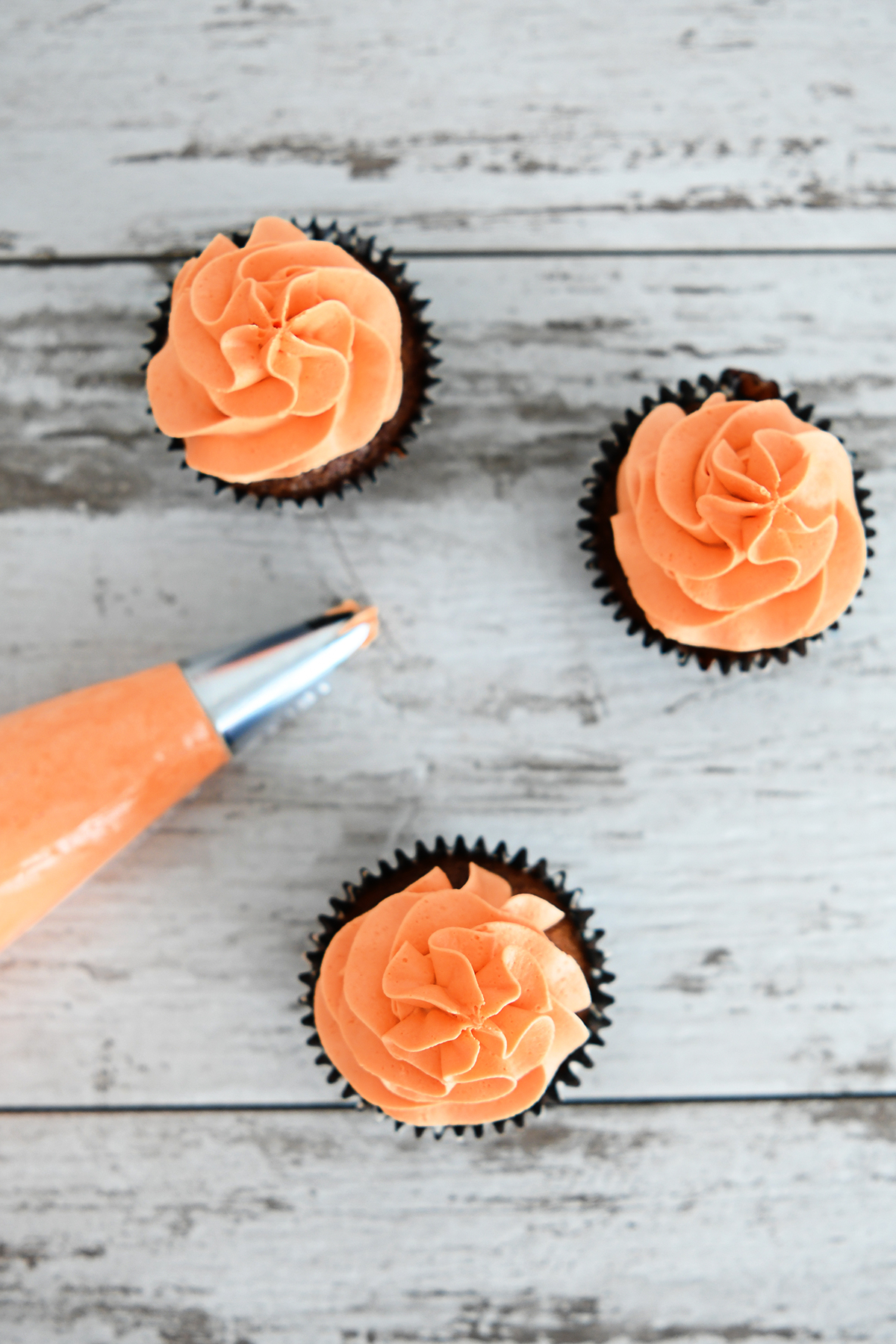 Frost your cake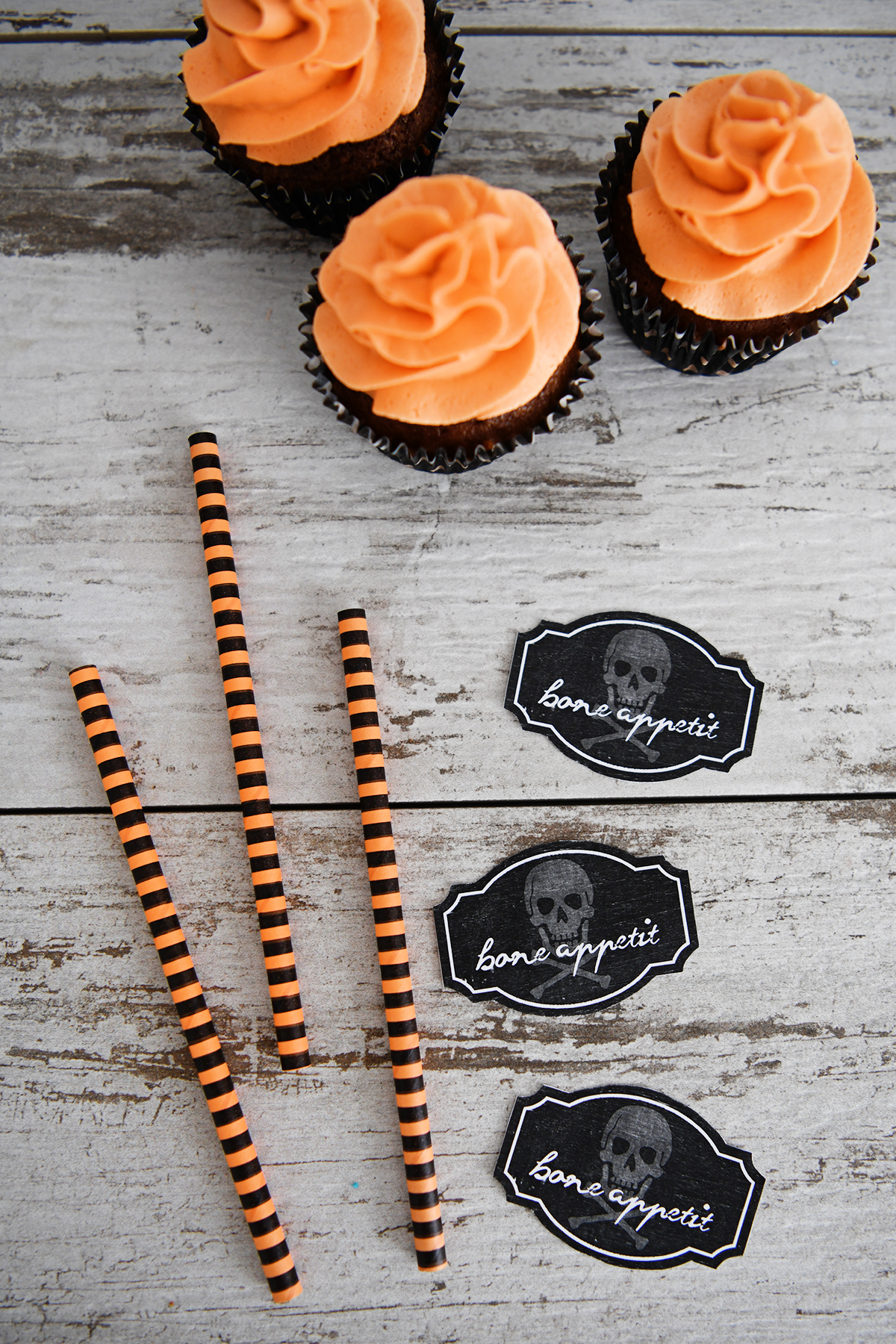 Add one of our free printable Bone Appetit cupcake toppers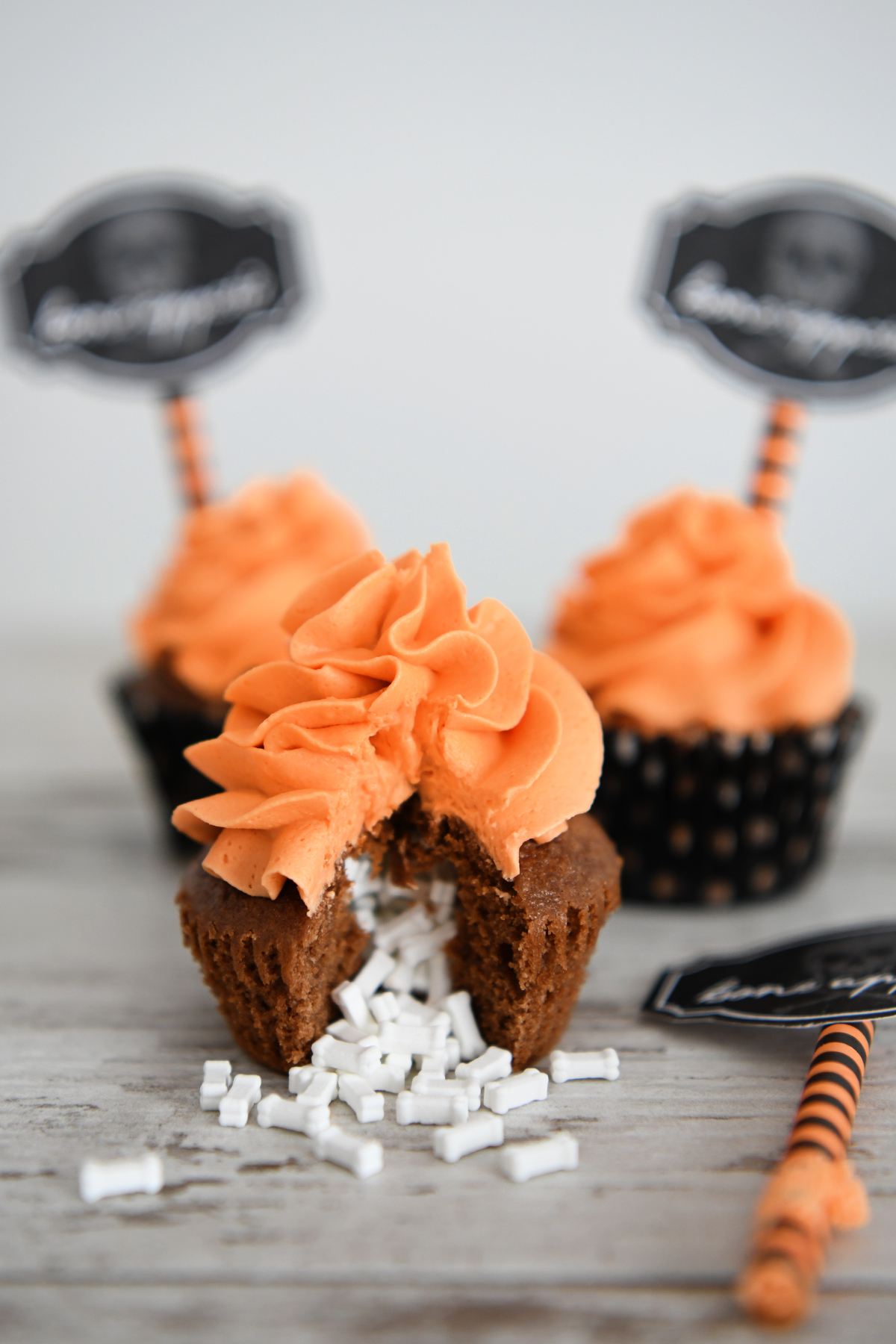 How easy is that?  It's so fun to watch people eat these cupcakes when they have no idea they are filled! 
Check out these other cute ideas for Halloween:
Visit me on Instagram , Facebook or Pinterest for daily inspiration.
Thanks Jodie and Jen for having me!
Happy Halloween!
Tammy

Here are a few more fun Halloween cupcakes to check out: