Cutest Happy Halloween Accessory Cards that are perfect for you to attach anything from homemade earrings to fun size candy bars!
Hi Everyone! My name is Kiki Comin and I am visiting from Kiki and Company.. a place you can find printables of all kinds. I am so excited to be back this year for Spooktacular September.
I know there have been SO many projects shared over the last many years here, so I thought I'd do something simple, that can be used for so many things… a way to dress up the most simple Halloween _______(you could add treat, toy, earrings, rings, etc).
I am obsessed with holiday themed earrings and love to get them for my daughters too. The crazier, the better, so we thought we'd make some up of our own to gift to others this year!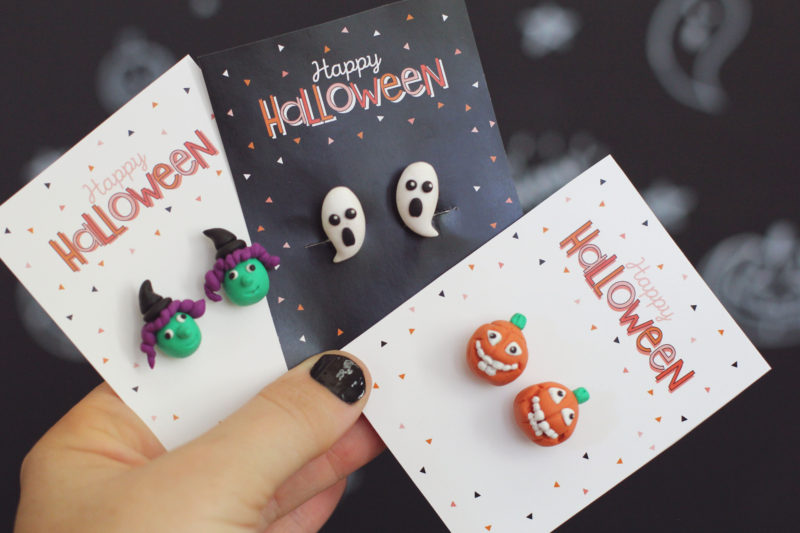 We had a blast using Sculpey clay (an oven bake clay you can find in any craft store) to make some silly new earrings. Once they were baked and cooled, we glued them to earring posts.
Happy Halloween Accessory Cards
We printed out these sweet little cards:
Then we cut them out. Using a small circle punch, we snapped two holes in the center and put the earrings through.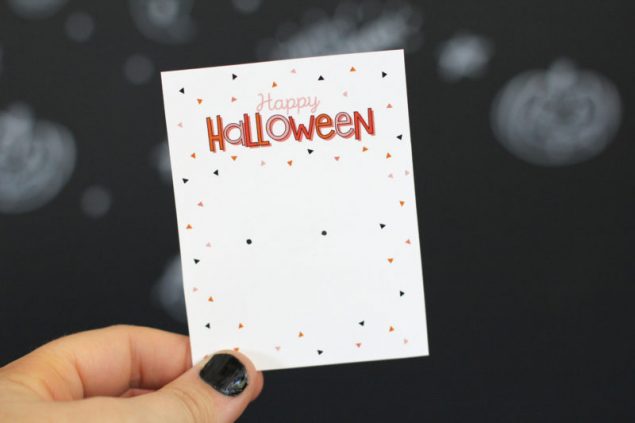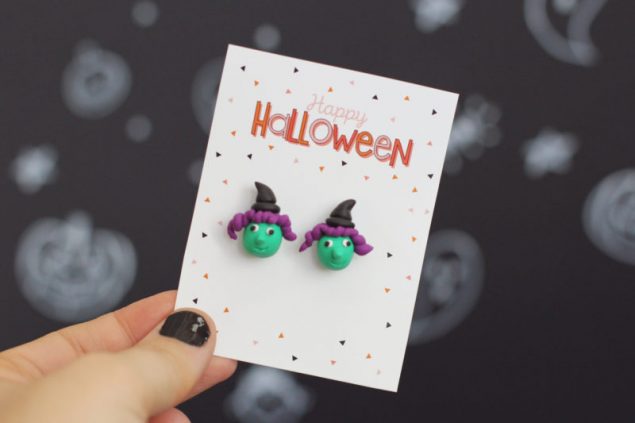 They turned out so cute and we can't wait to gift them around for fun. They would also be so cute to dress up simple gifts like plastic rings, bracelets or small toys. You could even hot glue a small size candy bar to them and a simple candy just turned into a sweet little gift.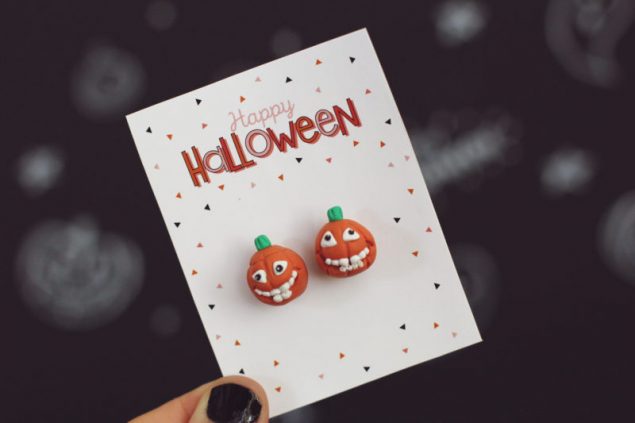 We hope you have the happiest Halloween ever…that you can find magic in the little moments this holiday season and look forward to seeing you over at Kiki and Company.

Visit Kiki at her BLOG | SHOP | FACEBOOK | INSTAGRAM | PINTEREST
Here are a few more fun free Halloween printables to check out: