Hello, eighteen25 friends! I'm Kierste, from Simply Kierste Design Co., and I'm delighted to be here to be a part of Spooktacular September. Today I'm sharing an adorable idea for Halloween Cupcake Toppers, and you'll love how easy they are!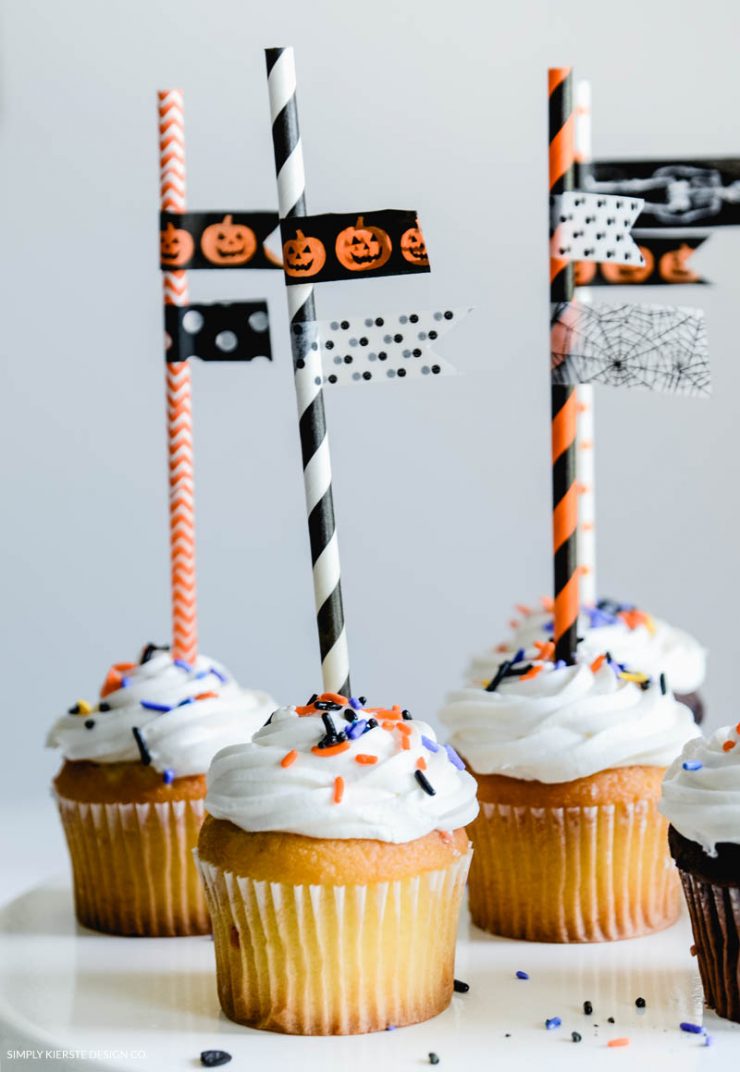 We love Halloween at our house, and love to invite friends over to celebrate with us. One of my go-to desserts to serve to our guests is a tray of cupcakes–everyone loves them, and it's simple and easy to make them really fun and festive.
One of my favorite ways to dress up a cupcake is with washi tape! These super cute toppers come together so quickly, and in just a few minutes, you can take your Halloween cupcakes from plain to totally adorable.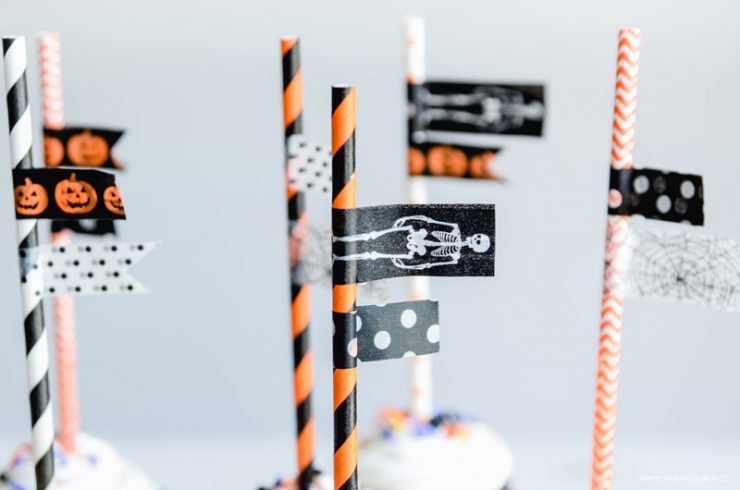 Halloween Washi Tape Cupcake Toppers
Supplies:
paper straws
Halloween washi tape
scissors
Directions:
Tear off pieces of washi tape and wrap them around the top of the paper straws. You can use scissors to even the edges, and even take little v-shaped cuts out of the ends to make them look like mini banners. I like to do two or three different pieces per straw.
I don't trim the paper straws, because I like the height, but you definitely can if you would like to. I also vary the pattern on the straws–I love the mix of stripes and polka dots.
Place the straws in your cupcakes, and you're ready to serve!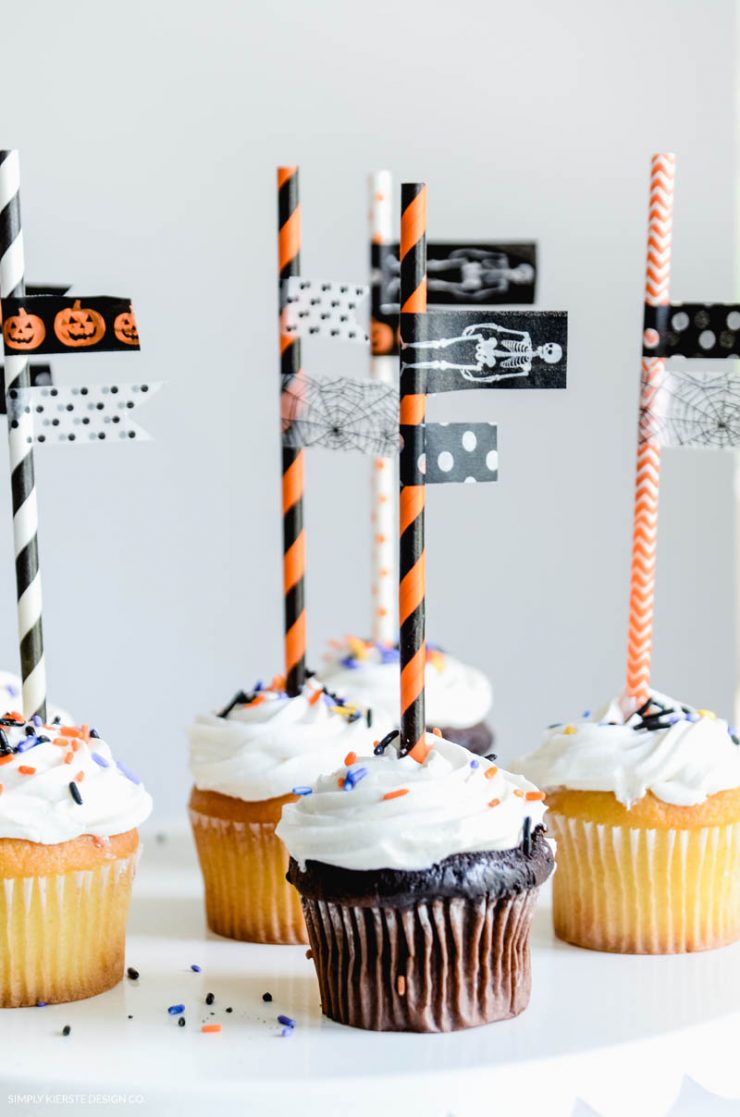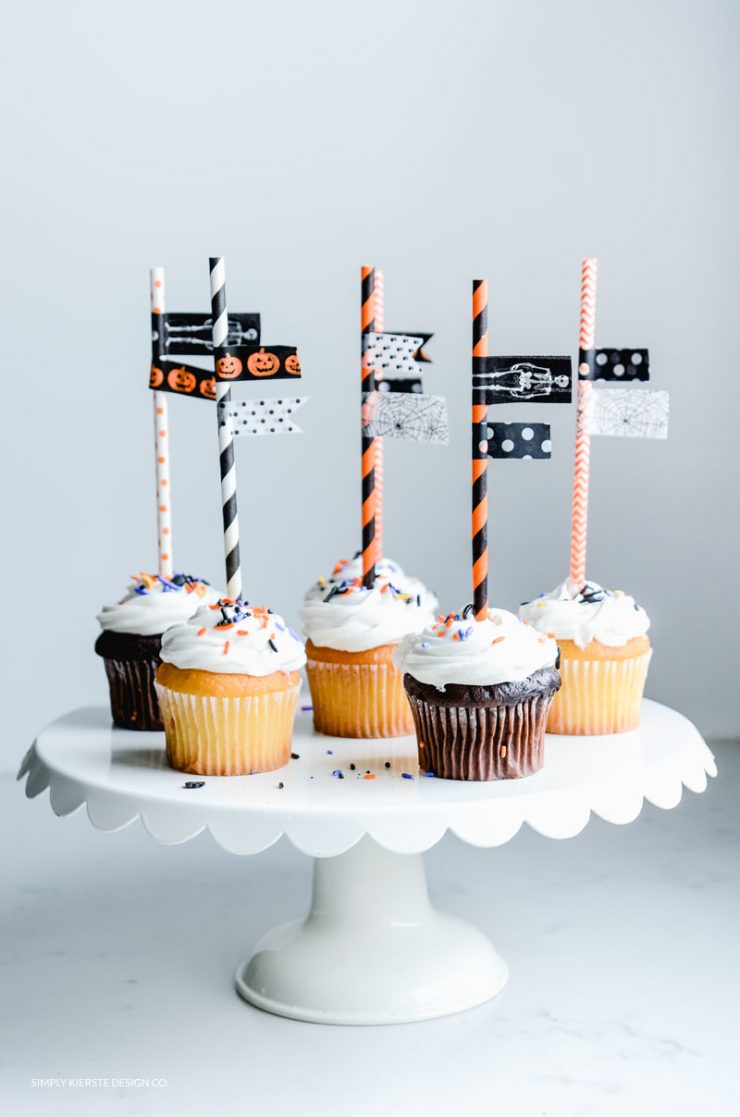 Thank you so much for having me—I've had a "spooktacular" time!
You might also like these fun Halloween ideas:
Follow along with Kierste on her BLOG | INSTAGRAM | FACEBOOK | PINTEREST
Here's a few more Halloween posts for you to check out: