Free Christmas Planner Printables for 2019 are here and ready for you. Grab your friends and family and enjoy being creative together for an afternoon.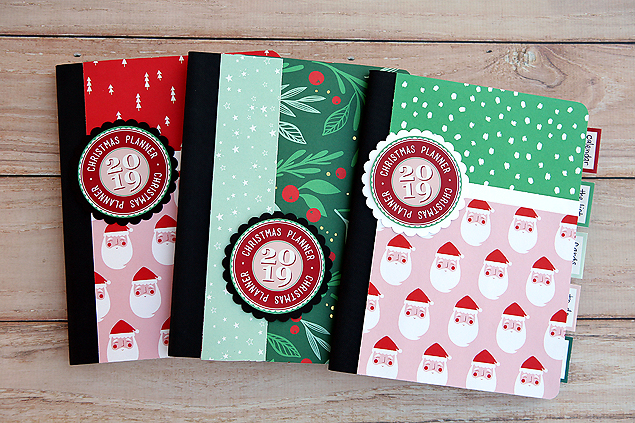 These cute little diy Christmas planners are probably my most favorite project every year. I love getting together with family and kicking off the holiday season by making them. It feels official now. The holiday celebrations can begin. 🙂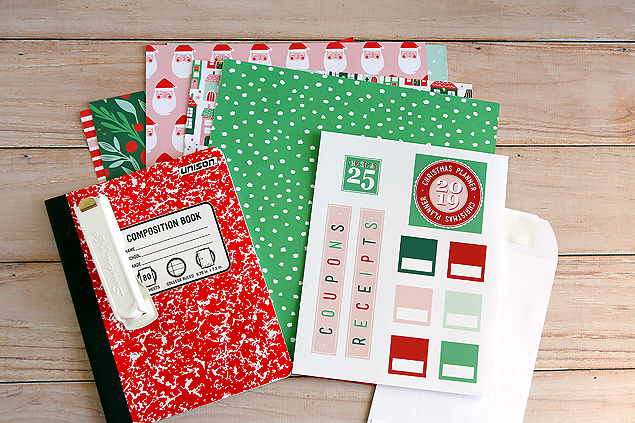 Here's the supply list for this years Christmas Planner:
(affiliate links are included)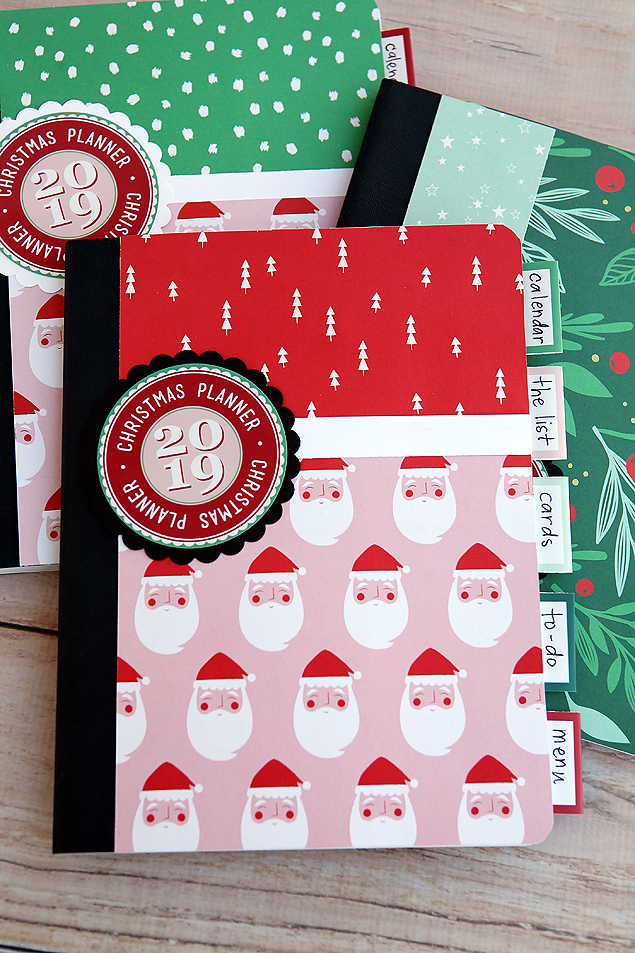 There's no right or wrong way to make your planner. Just do what you like and what works best for you. We always start with our favorite sheet of 12×12 Christmas paper and cut it in half so we can use it on the front and the back. You do have to decide which way you want your paper to go first so you can cut your paper in the right direction. Here are some simple instructions you can check out HERE and HERE.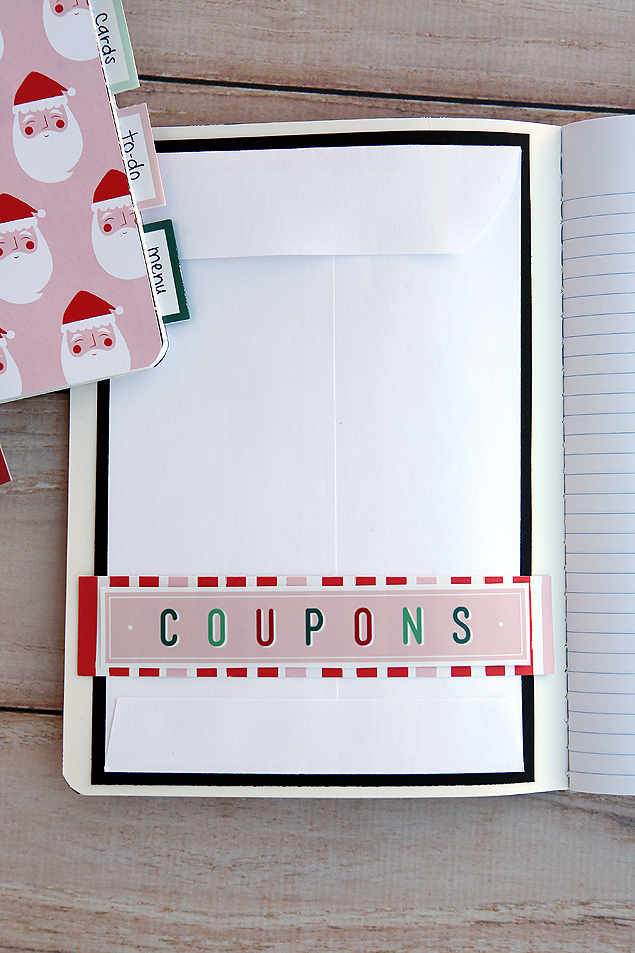 Don't forget your envelopes. They are the perfect place to store your receipts and coupons. No more searching high and low for those things. I always like to back my envelopes because most composition notebooks have writing on the inside of the covers. So I just back the envelopes with some cardstock and it hides all that. Then we usually add a strip of fun paper behind the printable tags.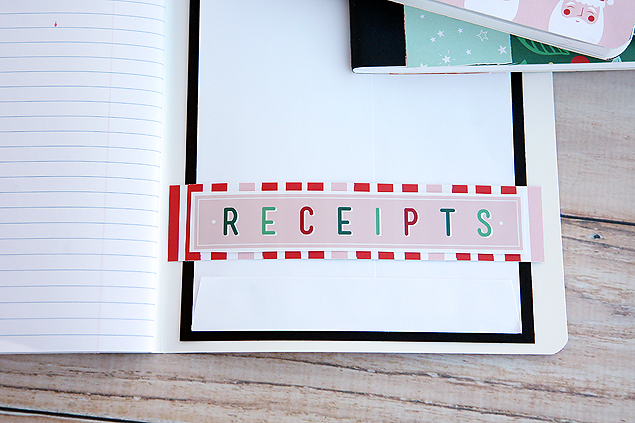 Next up are your tabs. We usually add calendar, the list, to-do, menu and cards. But there are so many different things you can use them for. How about Movies? Where you can write down all your favorite movies you want to watch. Or Christmas Activities you want to do. You can totally customize them for your needs. 🙂
To attach them we just gather 4-5 sheets of paper together and staple them on. Then skip a section of papers and then staple the next one. Use as many or as little tabs as you'd like.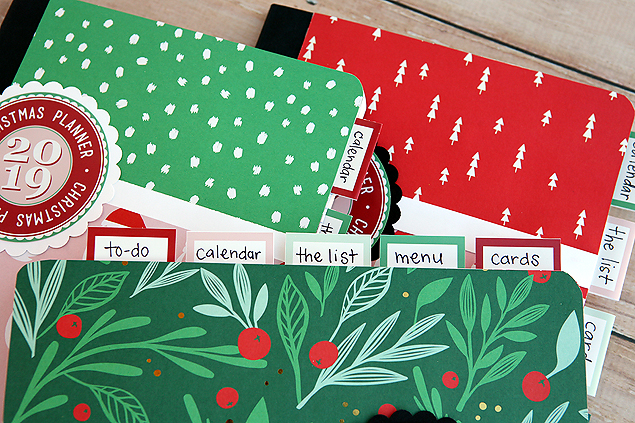 One other thing you can do is add a calendar. In years past I've printed off the Weekly Calendars from HERE. Then just trim it and use your glue dots to attach to the pages. If you'd like to see how it looks peek at our planner from last year HERE.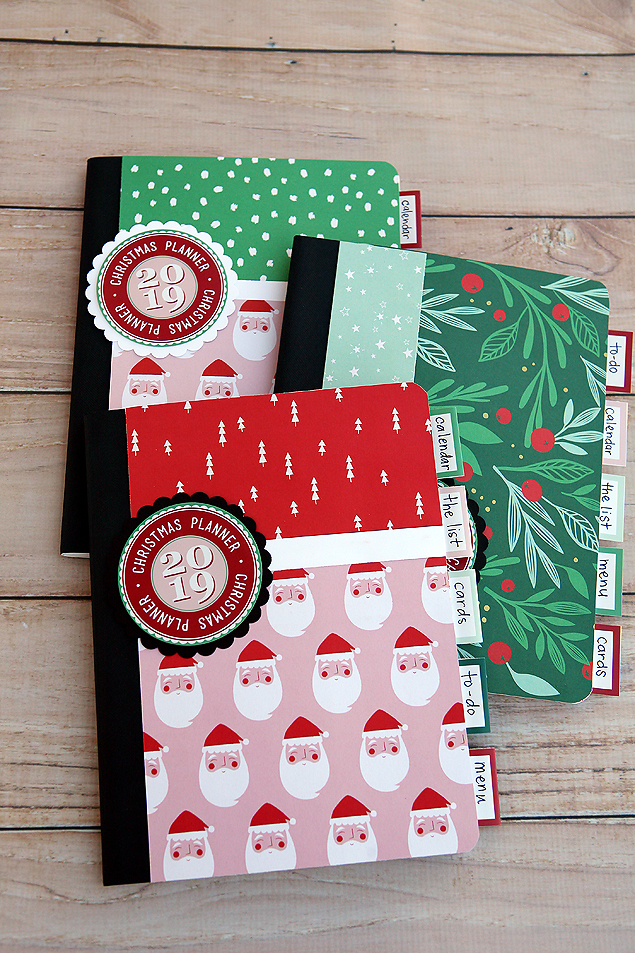 We used a circle punch to cut out our tags this year and then added a scalloped circle that we also punched out of cardstock. Makes it super easy to put together. If you don't have punches leave them as a square and back them in cardstock if you'd like. They look super cute like that too.
We hope you have so much fun making yours. We love hearing how so many of you have made them a tradition that you look forward to every year. Makes us so happy. 🙂
Here are a few more fun creative Christmas ideas for you to check out: