This Farmhouse Christmas Mantel has all our favorite things. Trees, buffalo check, a fun sign and a pop of red!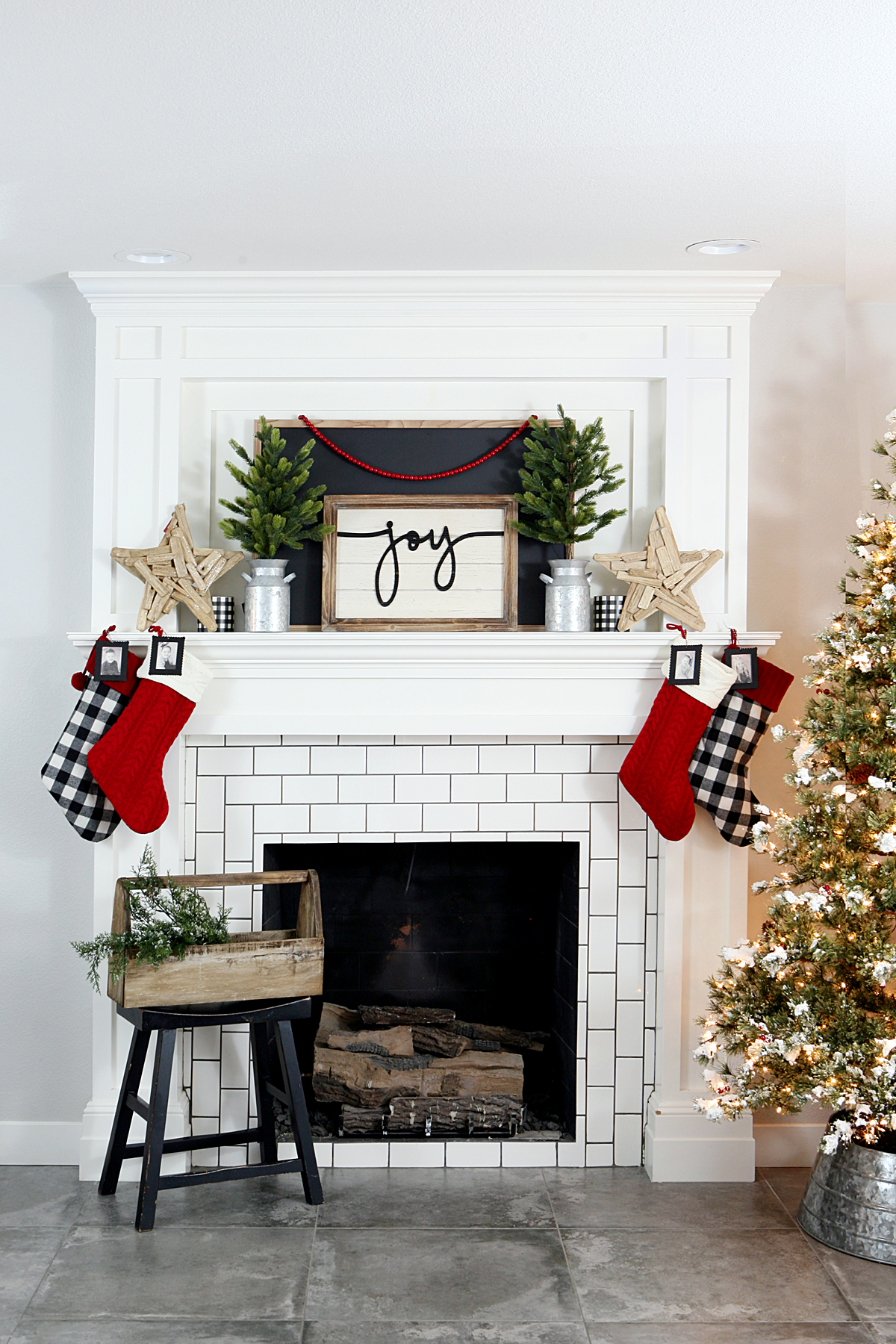 We are excited to share our next project in partnership with JOANN. We had planned on doing a Christmas tablescape, but when we got to JOANN we knew we needed to switch and do a Farmhouse Christmas Mantel! We fell in love with so many different things and they had to come home with us.
The Joy sign caught our eyes as soon as we walked in. It's a fun farmhouse wood sign with a corrugated metal Joy attached to the front. Love it! We also knew we needed the cute trees in the galvanized buckets and all the buffalo check we could get our hands on. 🙂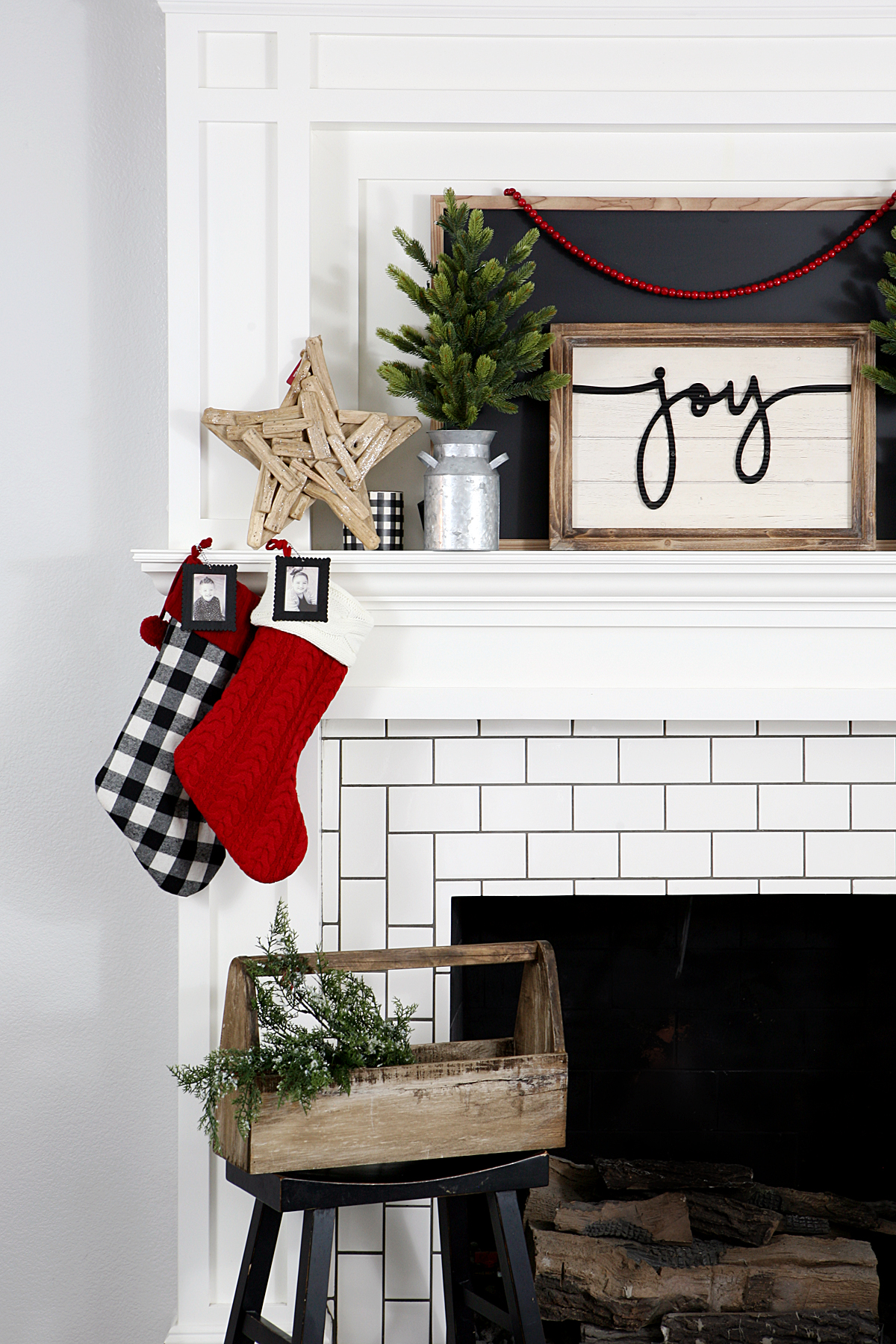 We DIYed some cute stocking frames out of these cute unfinished wood ornaments. Took about 10 minutes top to put them together. Just removed the twine and plastic cover and gave them a couple quick coats of black paint. Once everything was dry we inserted our black and white photos and added some black and white bakers twine.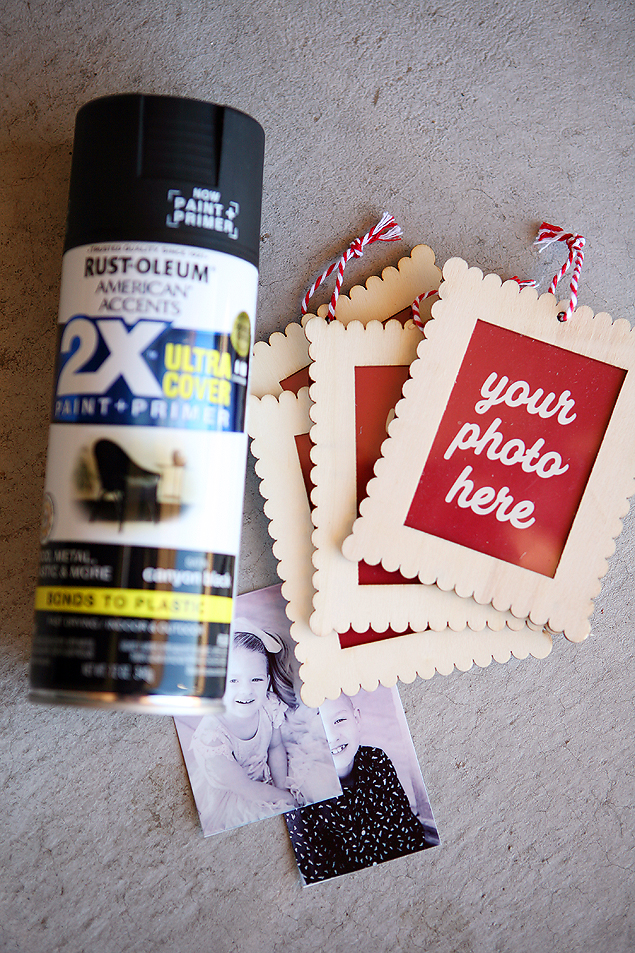 They turned out perfect! And now there's no question on who's stocking belongs to who. 🙂 Photos are always one of my most favorite things to add to my decor. The kids always love to see their cute faces on the Christmas tree and wherever else we can figure out to put them.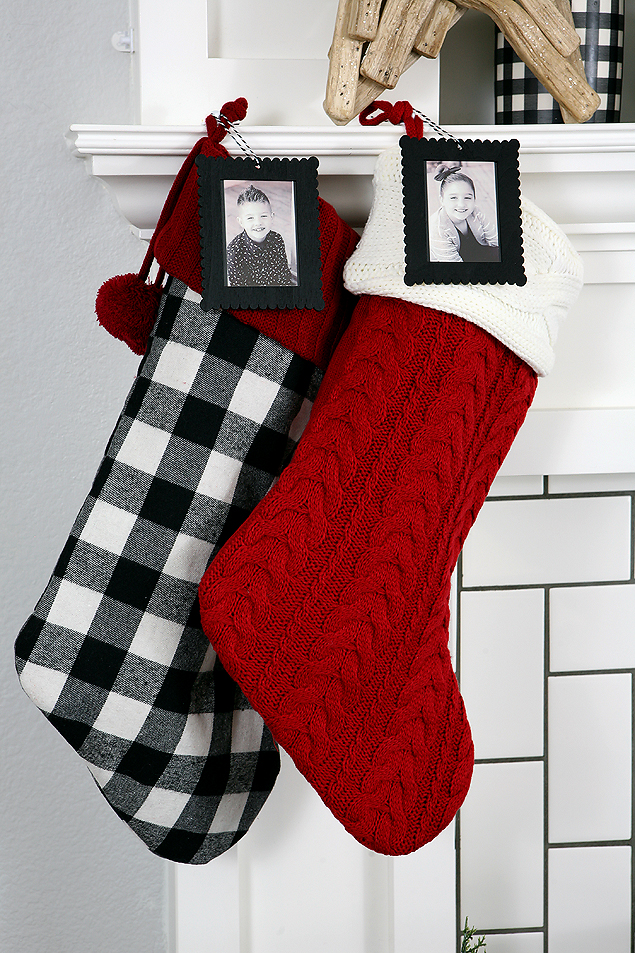 Here's a list of everything we used on our Farmhouse Christmas mantel:
(affiliate links are included)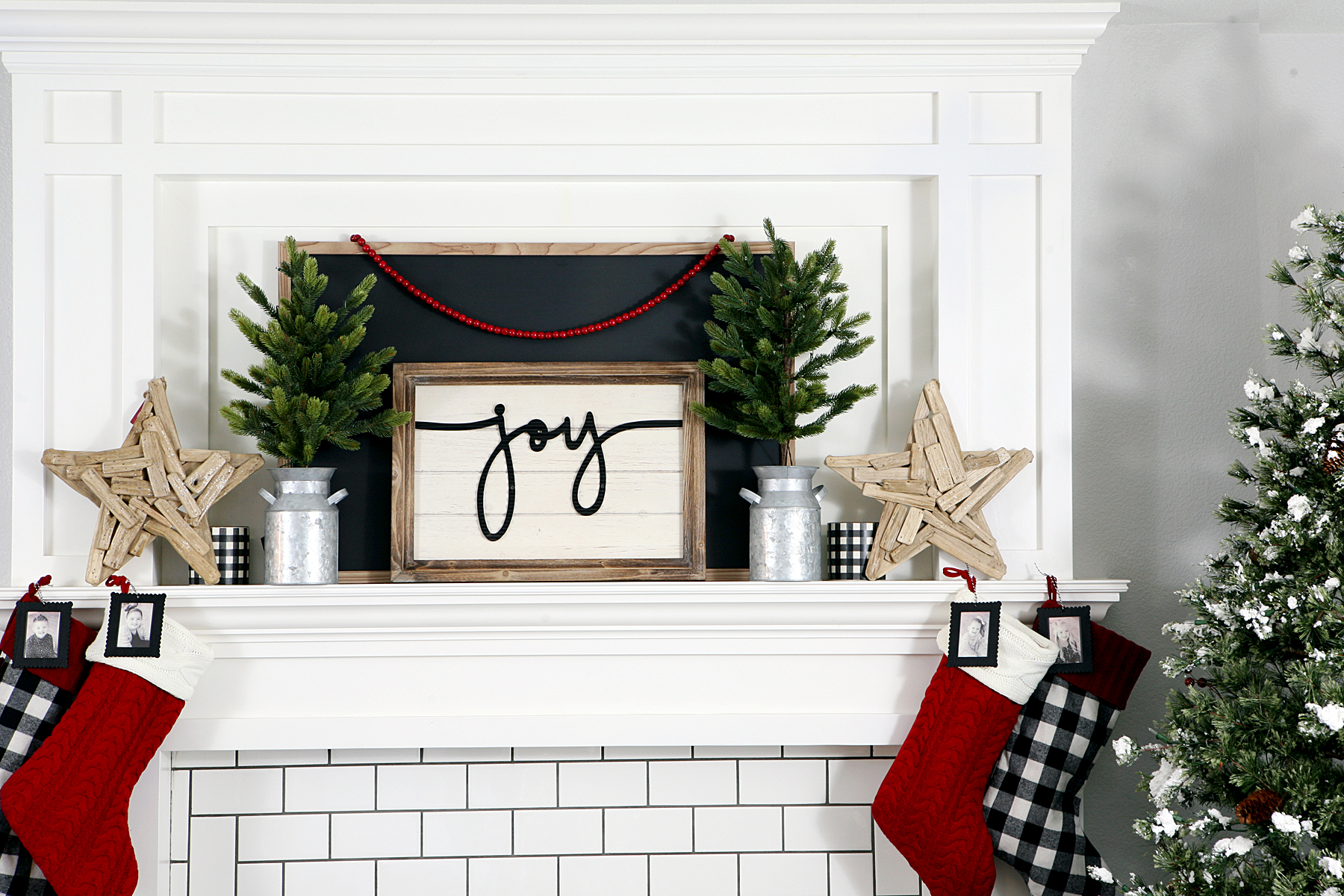 First we placed the chalkboard in the center of our mantel and hung our bead garland over it. Next we put our Joy Sign right in the center of the chalkboard. It just pops against the black. Then we added our trees, candles and stars to both sides of our sign.
We used some command strips to hang our stockings and our ornament frames. They worked perfectly. They take up pretty much no space which left more room for pretty decorations.
In front of the fireplace we used our favorite black stool and placed a fun wooden box on top of it. Then just added the 2 gorgeous evergreen sprays to it. I want to spread these evergreen sprays all over my house because they are just so pretty!!
We just love how it all came together. We can use the big chalkboard all through the year for different holidays and occasions. We didn't even write on it here, but it really helps the mantel stand out.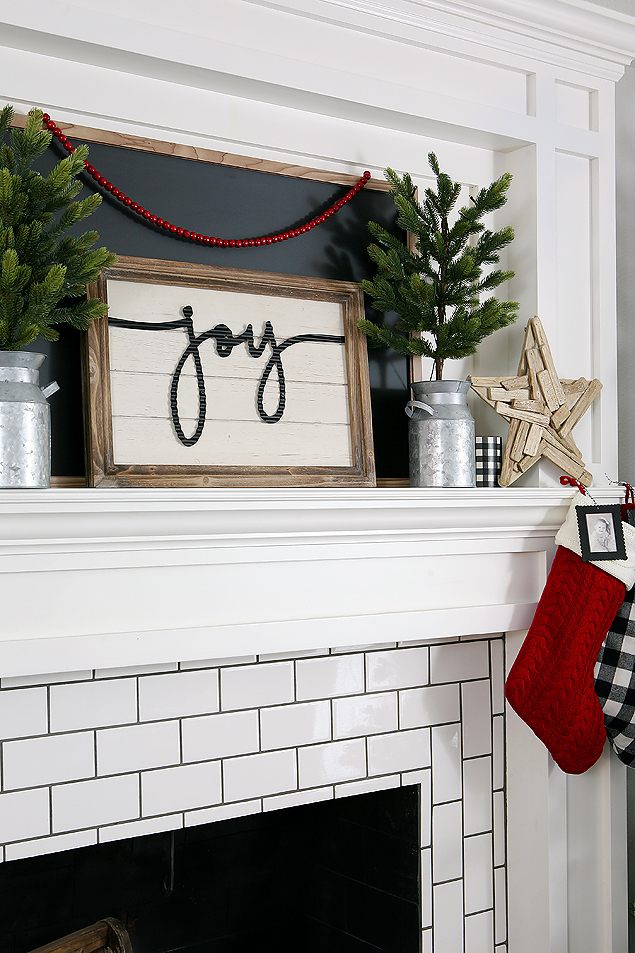 Decorating for Christmas is one of my most favorite things to do all year. It brings so much joy to our home and it helps keep me smiling all Christmas season. We have one more post with JOANN to share this year. It's our Christmas tree next to our mantel and we can't wait to show it to you. It turned out so pretty!
Hope you are enjoying decorating your house for the holidays. Or maybe you are still in the planning process, which can be a lot of fun too. Don't be afraid to decorate with what you love. It's so amazing to see all the different styles of decorating for Christmas!!