These Elf Quarantine printables are a fun way to start the elf season this year!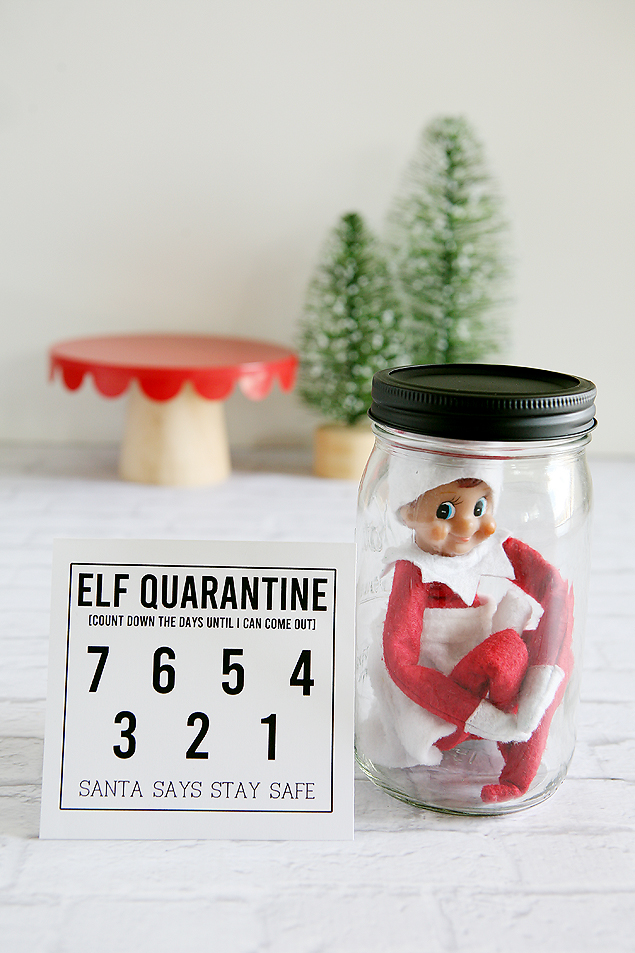 [Affiliate Links Included]
It's been a year like no other and Santa has asked all elves to Quarantine. Better safe than sorry, right? 🙂 Plus the kids will be so excited to have their elf show up a little earlier than usual!
2020 has been hard on so many of us. I'm so ready to create some magical memories for my kids. Silly little things like this are so easy to put together and mean so much to them. I say bring on Elf Season!!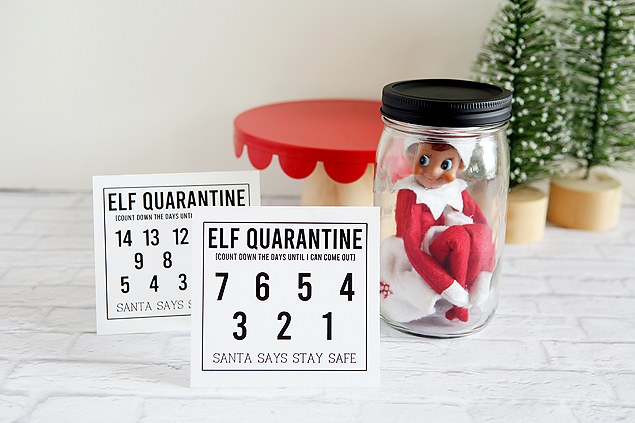 Depending on when your elf usually arrives to your house and how much time you want your elf to quarantine for. There's a printable for 14 days or 7 days.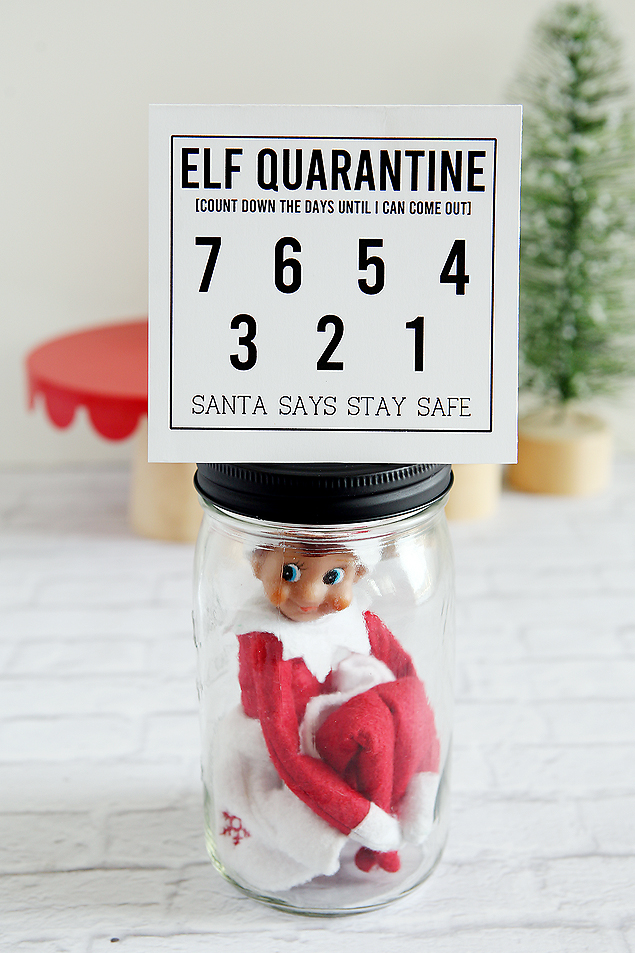 Elf On The Shelf Quarantine
We used a wide mouth mason jar and spray painted the lid black. Then we just printed off the Countdown that we wanted to use. Will it be 14 days or 7 days for you? Once you have your countdown printed, trim the side. Fold it in half (like a tent) and trim the bottom.
We used: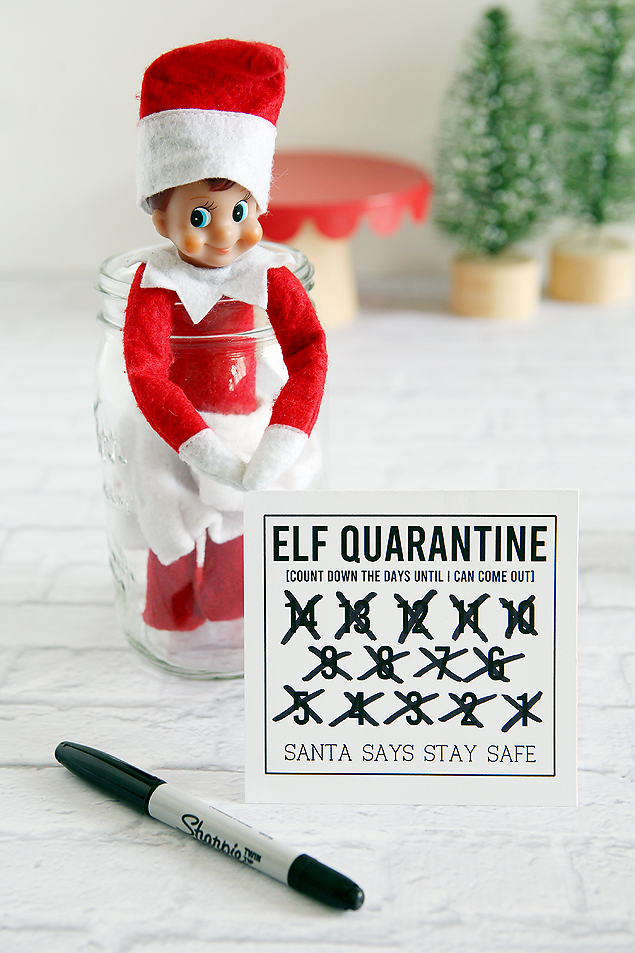 Let the kids cross off the days until their elf can be out and about. Keeping watch over them and reporting to Santa. Isn't it so nice that we are in those magical months of the year. I've really been looking forward to this most wonderful time of the year!
Need more Elf On The Shelf ideas?