Guess what today is? Christmas Planner day…. YAY! Making these cute little DIY Christmas planners is the kick off to the holidays for us. We always try to get them out the first week in November and I think we just barely made it.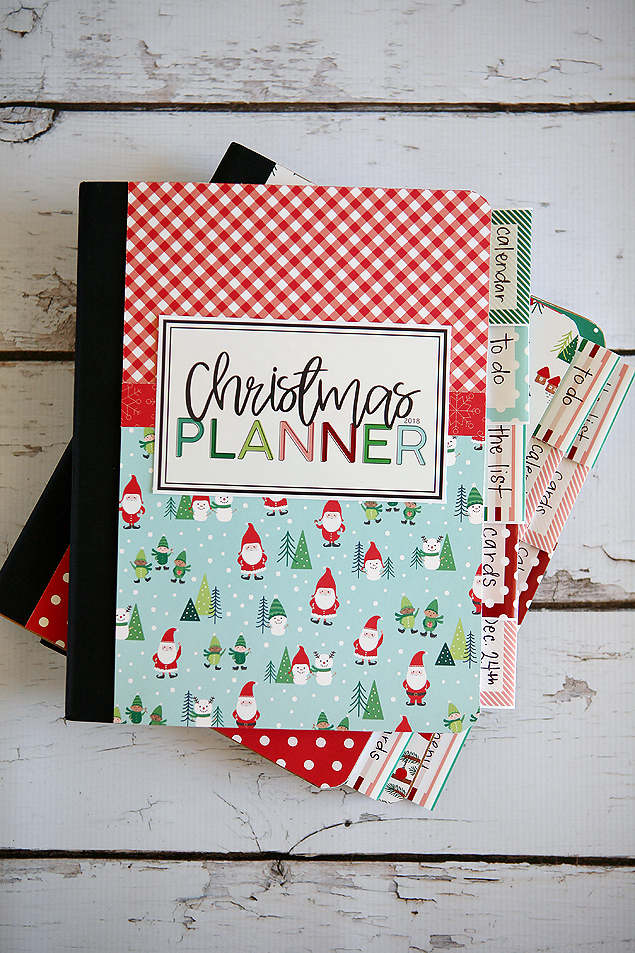 It's always so exciting getting these Christmas Planners ready. We get more emails and requests for these than anything else on our blog and we love that! Our sister Jamie has been designing the printables for us since the very beginning (for 8 years now i think) and it's the one time during the year that we actually go to a scrapbook store and pick out new papers!
Here's the supply list from this year: (affiliate links are included)
12×12 in Christmas Scrapbook Paper – this year we used the adorable Cozy & Bright collection from Pebbles (not sure if this link is for the 12×12 papers or the 6×6, but you'll need the 12×12 to make your planner)
Cardstock
Pencil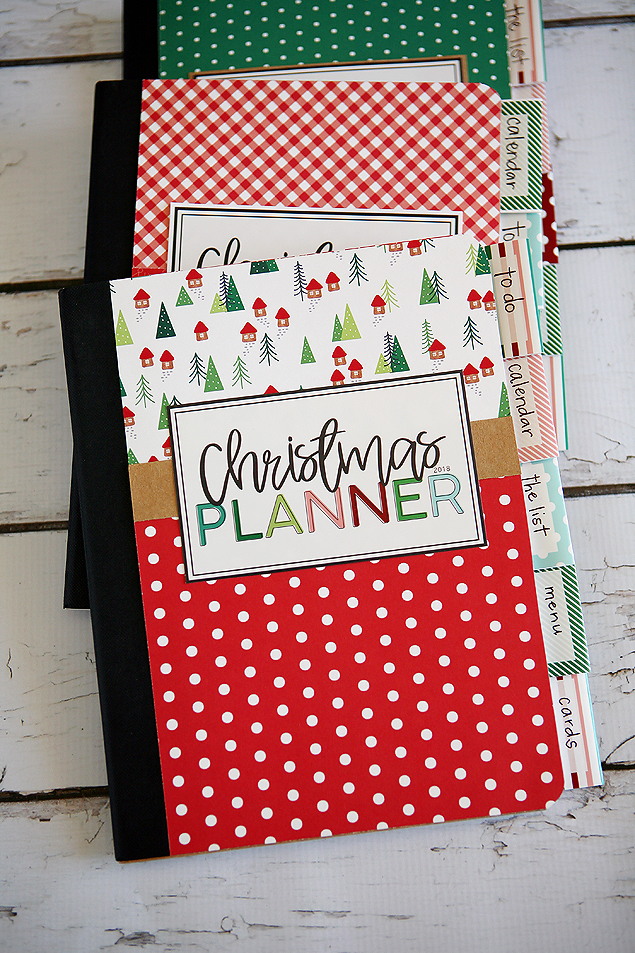 How to make a Christmas Planner:
We've made our planners all different ways over the years and when we get together to make them we even do them all a little different from each other. There's no right or wrong way, that's what makes them so fun! Here are some simple instructions you can check out HERE and HERE.
We always cut our 2 main 12×12 papers in half. That way we can use them on the front and back of our planner. We usually use 3 different sheets of scrapbook paper. A main paper on the bottom. A coordinating paper on top and then a strip of a 3rd coordinating paper across where the two papers meet.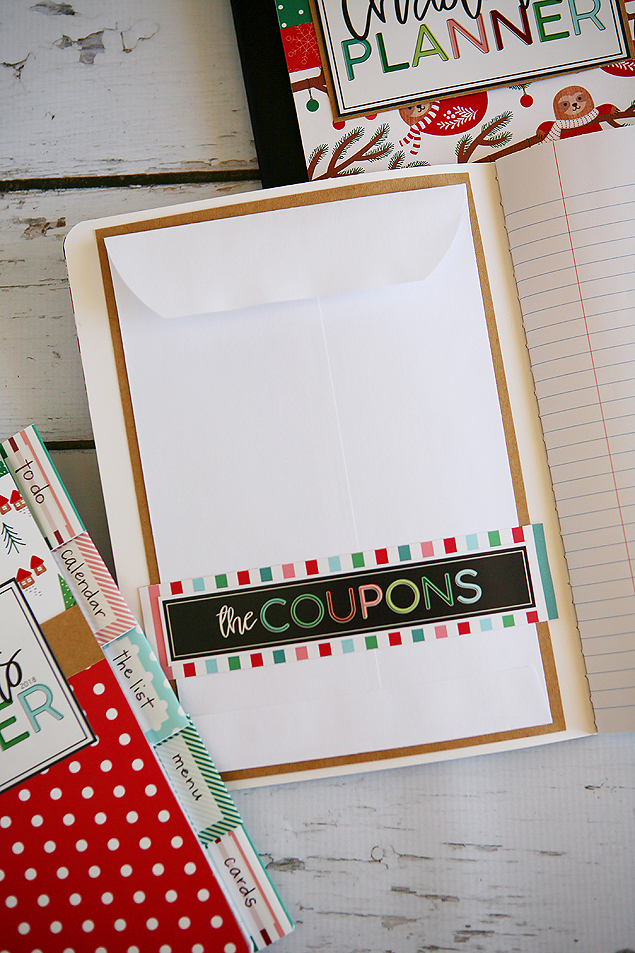 These envelopes are probably my favorite part! I love always knowing where my coupons and receipts are. You can also see how we did this part different from each other. You can either cover that inside cover completely with cardstock or just back your envelope enough that you can't see the writing that is printed on the notebook.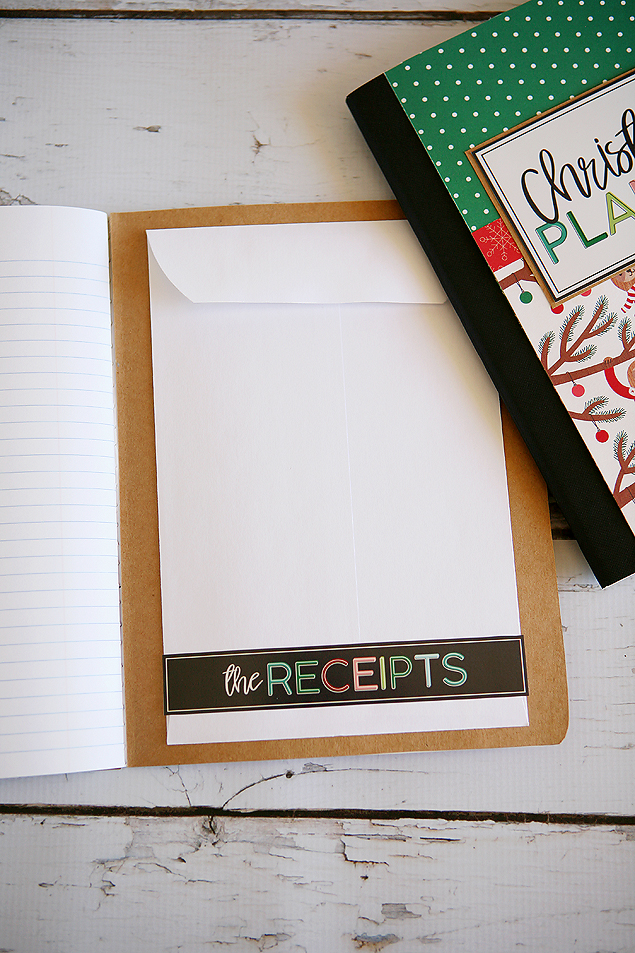 Feel free to write whatever you'd like on these tabs. Some other ideas we came up with (after) we did ours were Christmas Movies To Watch or Christmas Activities and I added Dec. 24th to mine because I always host the Annual Christmas Eve Talent Show and Dinner that night. It's my most favorite night of the year. 🙂
To attach them we just group about 4-5 sheets of paper together and staple them right on. Then skip 10-20 sheets and do it again and again for as many tabs as you'd like to use.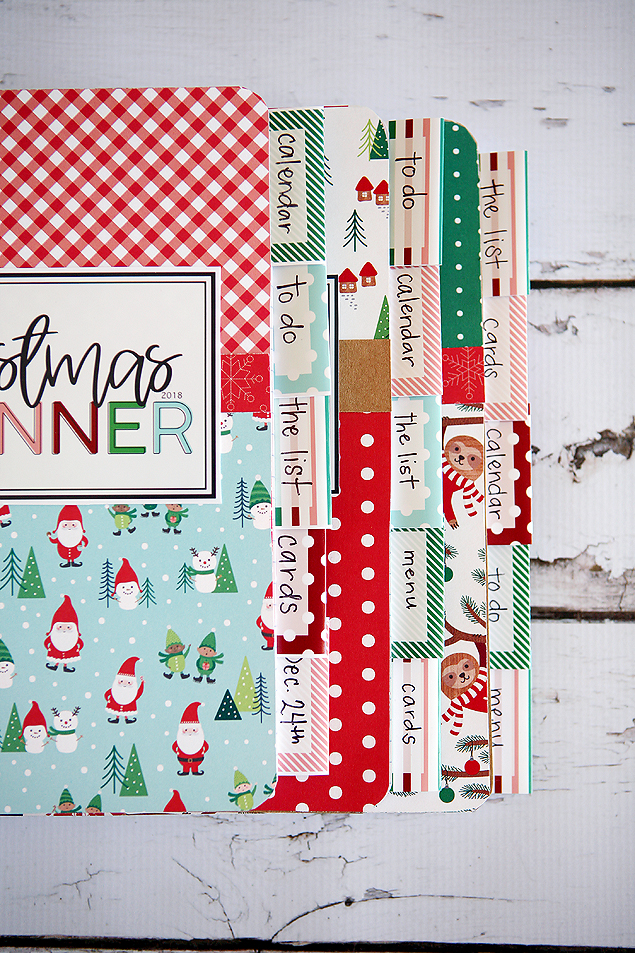 I don't always add a calendar to mine, but I decided I did want it this year. Hopefully it can be filled with all of my most favorite things to do over the next two months. We always print the Weekly Calendar from Calendarlabs.com for free. Once it's trimmed it fits perfect on the page. Find it HERE if you'd like to use it too.
Jamie also always includes a fun Twenty Five tag to add to Christmas day on your calendar. If you have a 2″ circle punch that's the easiest way to cut it out, but you can always just use scissors of course.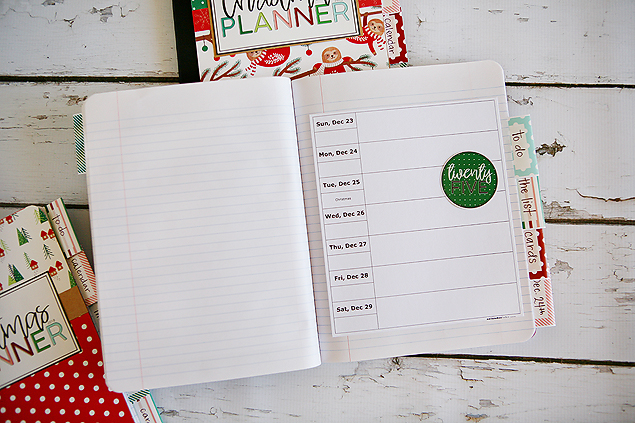 There you have it. Such a fun little craft that takes just an hour or two to put together. Gather some friends and family and enjoy some Christmas music and hot cocoa while you make them.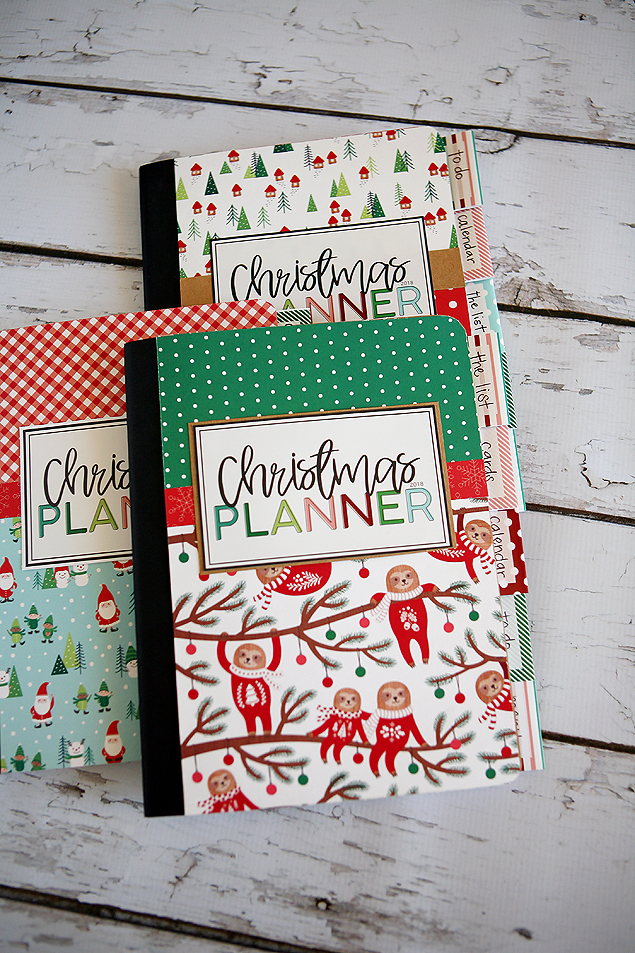 I still can't get over how cute these papers are! Love, love!! It makes my heart happy and I'm officially ready for the magic of the Christmas Season. How about you?

Here are a few more fun Christmas posts for you to check out: