Some people say trick or treat but for those of us that love Twix, we say it a little different. Twix or Treat! Plus, these sure make a cute Halloween gift for the kid's teachers, friends and neighbors!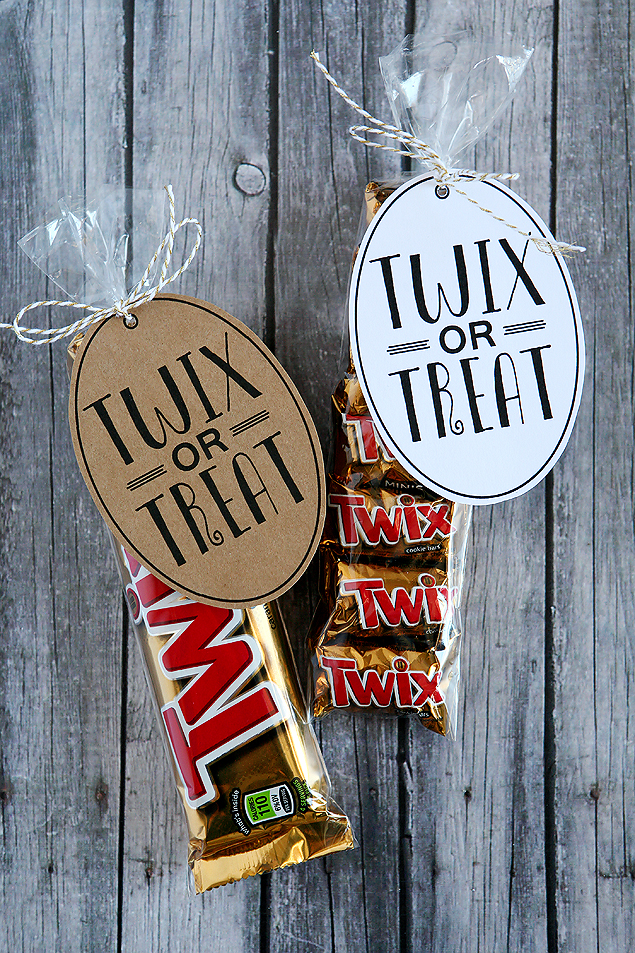 Here's what you need: [affiliate links included]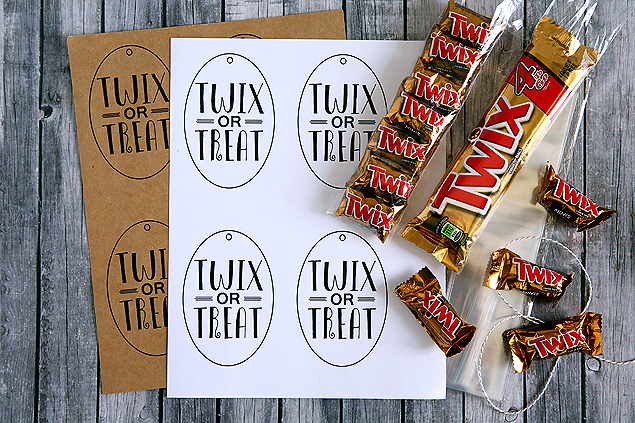 First, you'll want to download, print off and cut out your tags.  Hole punch the top.  Fill your pretzel bags with the Twix.  Gather the top of the bag and attach the tag with the twine.  Simple and easy!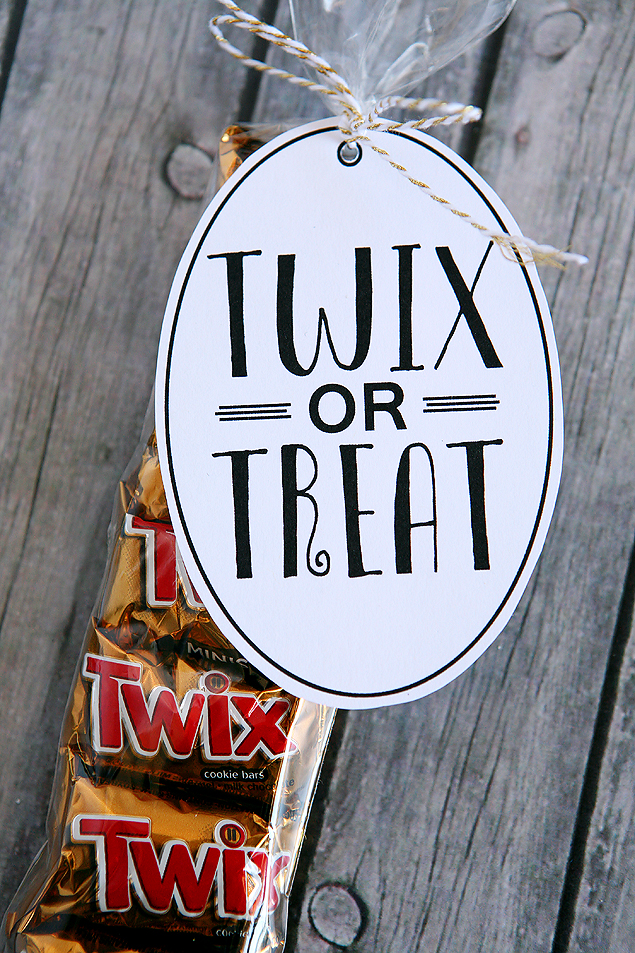 Then, get them out of the house, quick!  Or they will disappear and you'll have to start all over again!! Haha…. it's funny but true. 🙂 
Hand these out to your favorite trick or treaters. Surprise your kids or grandkids with some or hand them out at your Halloween party. They'd make great party favors!

Here are a few more little Halloween favors to check out: