Happy summer Eighteen25 readers! It's Sam from The Kiwi in the Clouds back again to share with you some more fun free printables.
Summertime is now in full swing. The novelty of being out of school has worn off and you keep hearing those 3 dreaded words:
"Mom, I'm bored."
You've brought them to swim classes, went on that long awaited family vacation, have weekly library outings, give them a tiny larger-than-you'd-like chunk of daily screen time and you still can't manage to fill up all the empty time you have available.
Deep breathe in, you keep telling yourself, deep breathe in.
There's only 4 weeks, 5 days, and 7 hours until school starts back up. But who's counting, right? Well let me introduce you to your newest little sanity saver:
Summer fun bingo.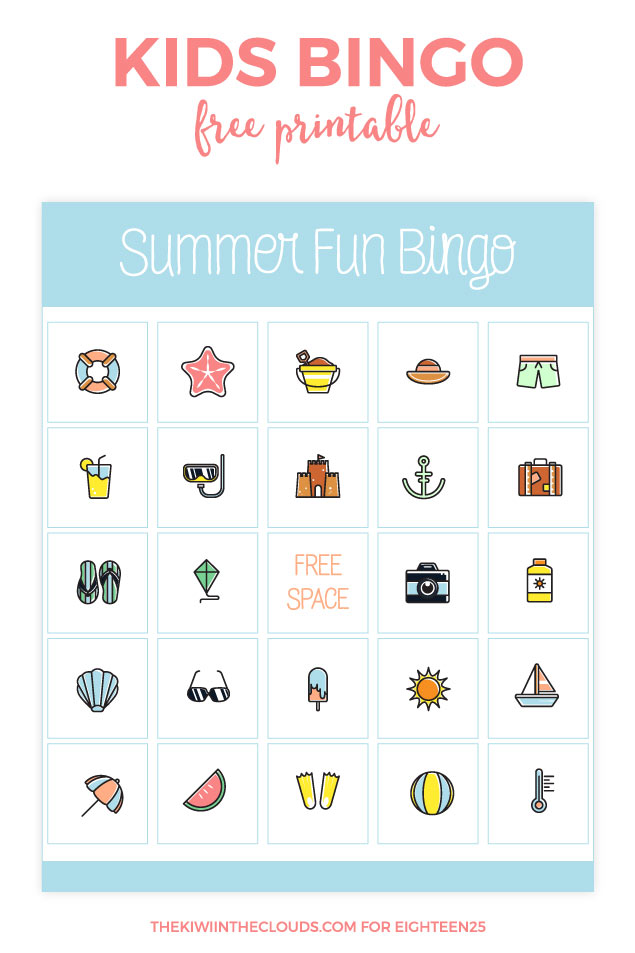 Yep, that good 'ol standby game that everyone loves. And this time it's been summer-ified to re-flect all the best things about those hot, summer months!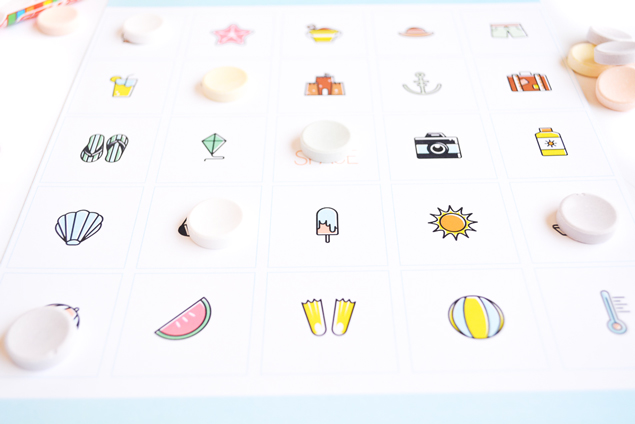 Spice Up Your Bingo Game
And before you think, "Ugh, another game? The kids won't want to play that." let's just talk about all the ways you can spice up a so-so game of bingo. You can:
use little treats (think mini marshmallows or large Smarties) as markers so the kids get to sneak a few bites of sweet goodness in between rounds
have small prizes for the bingo winner
laminate the bingo sheets and bring to the pool for real-life summer time fun
instead of reading out the bingo item, use hints from your life to have them guess the correct item being called out (ex: this is Macy's favorite fruit, Shawn's favorite one's of these are gray with black dots, etc.)
The possibilities are really endless for this classic game, so keep that imagination flowing and ask your kids for their favorite way to play this summer game.
Eight different bingo cards and one bingo call out sheet are included in the download. I hope these bingo printables can help fill up that empty time and banish those 3 dreaded words for good!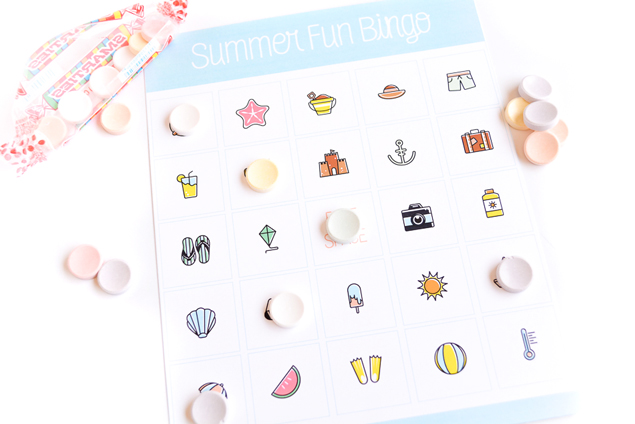 Download your free printables HERE.
If you looking for more fun ideas, come check out all my free printa-bles, nursery decor ideas and more on my blog. Here's a small sample of what you'll find:
Airplane Birthday Party Printables

Fixer Upper Nursery: Farm House Style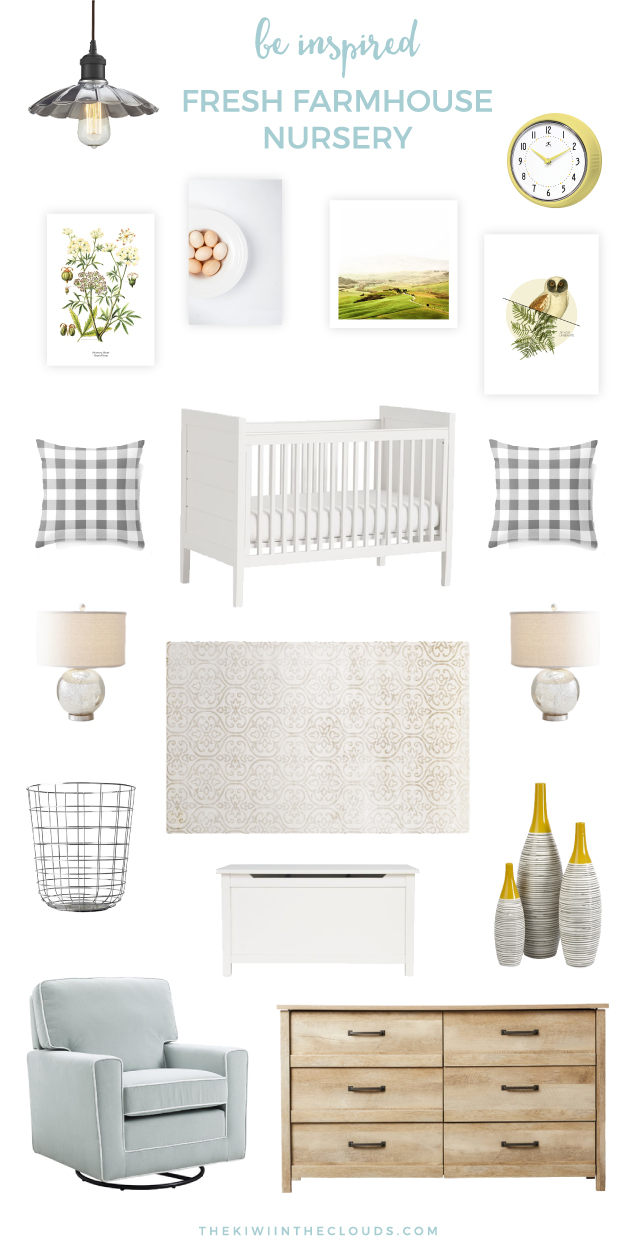 Visit Sam at her Blog : Pinterest : Instagram : Facebook
Here are more summer fun ideas that can be found on Eighteen25: