Hey there Eighteen 25 readers, It's Sam from The Kiwi in the Clouds. I know it's not even Thanksgiving so please don't be mad, but I can't help but be ultra excited for the Christmas season!
Since December 26th of last year, I've been thinking about the coming Christmas.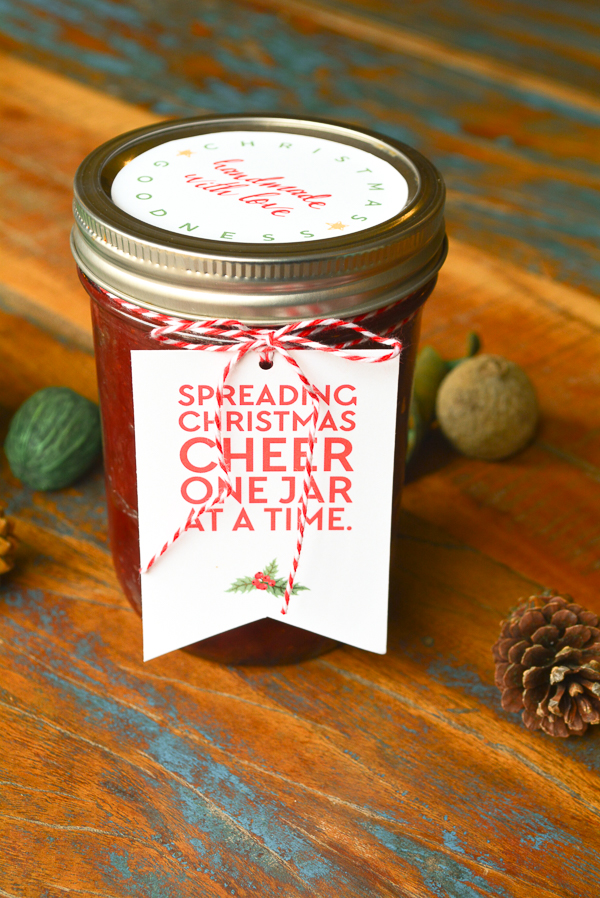 I love it all. The lights, the slightly chilly weather (here in Arizona), the desserts, the parties and did I mention the desserts?
Everything about the holiday season has me feeling joyful. It's as close as I can get to feeling like a kid again.
But there is one thing that stresses me out during the holidays:
Gift giving.
Not because I don't like to give gifts. In fact, I love giving gifts. And that's exactly where I get into trouble. I want to give everyone I know a gift. From my kids, to my parents, to my son's teacher to the firemen at the station, to that neighbor down the street and basically everyone in between.
Which can cause my wallet to take quite a hit. So, what's a gift-lovin' girl to do?
Two words: homemade gifts.
And although I wish I was a crafting genius, I'm not. So I stick to the basics. That means homemade gifts that I tackle are:
Easy
Able to package up nicely without hours of labor
Things people will actually use
You know what fits the bill on these 3 criteria of mine every time? Food.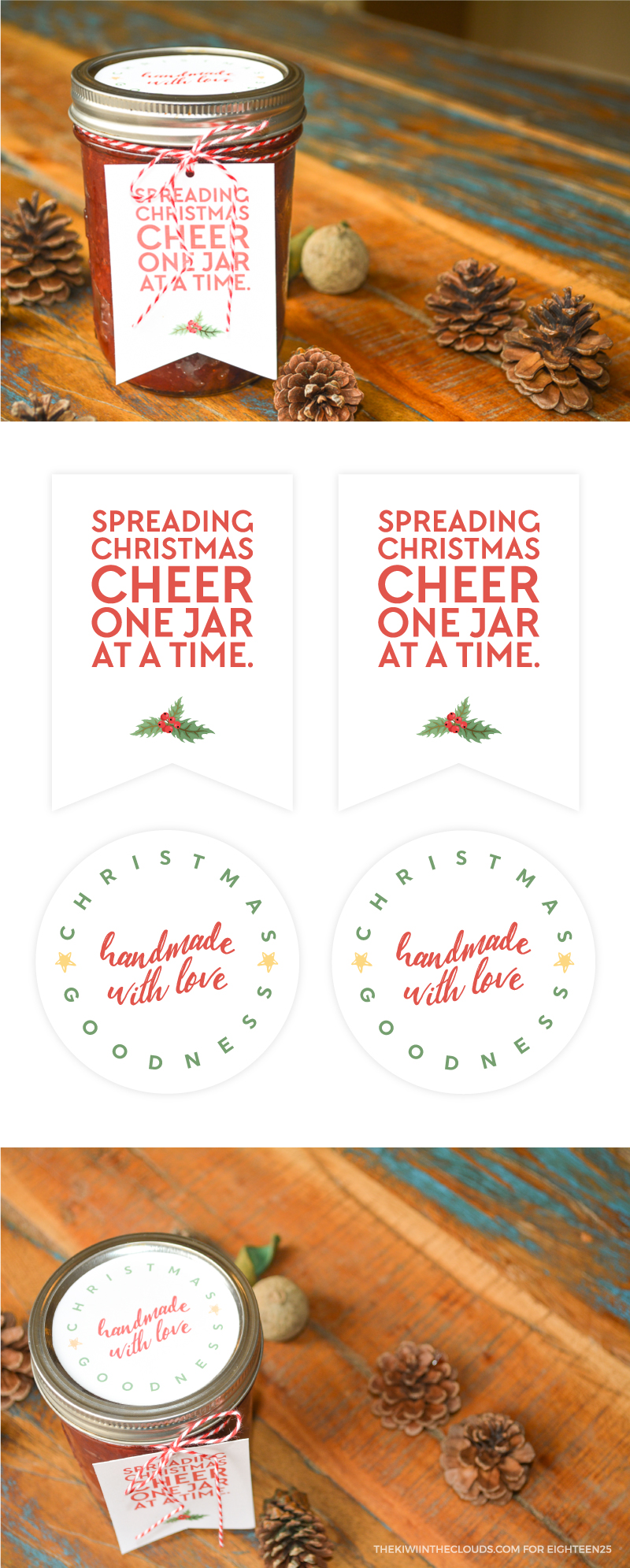 Which is why I've created these festive homemade Christmas labels and tags to adorn your mason jar gifts. I used strawberry jam in my jar, but there are a ton of possibilities to try.
Here are just a few of my thoughts on spreadable, homemade gift ideas:
nut butter (or seed butter for the allergy-concerned folks)
jam and jelly
butter (mmm, especially flavored butters)
cookie butter
And if you don't want to be literal about the "spreading Christmas cheer" then you can also include salsa, applesauce, pudding and more!
Any route you go, I know the receiver will gobble it up. And if they don't, I'll give you my address so you can send it my way next time 😉
Here's to a very merry and delicious Christmas!
>>Click here to download the free printable jar topper and gift tag<<
Visit Sam on her Pinterest account.
Here are a few more great Christmas Gift ideas you can find on Eighteen25: