Hi all, it's Sam from The Kiwi in the Clouds, back again to share a few thoughts and a printable for Valentine's Day.
Kids don't realize how good they have it.
Take Valentine's Day for example, a day to express love and appreciation for those closest to you in your life.
When I first got married 8 years ago, Valentine's Day meant a nice dinner, chocolate (of course) and a thoughtful gift from my husband. Fast forward to last year and Valentine's Day consisted of a card and a sigh of relief when we finally got the kids to bed.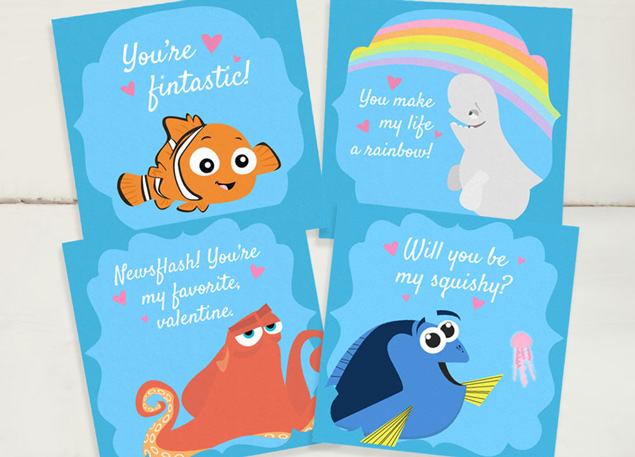 Except when you're a kid it's a great excuse to celebrate.
First, there's the school party. And what kind of party would it be without candy? And ice cream. And those heart-shaped sprinkles to go with it? Everyone knows it's not a real party without sending the kids home to mom and dad with a sugar rush.
But that's not all Valentine's Day is. It also means making construction paper heart mailboxes and carefully choosing Valentine's Day cards for every kid in your class.
Which is, in fact, the very reason you're reading this now. You want to make your child's Valentine's Day awesome by sending them to school with a fun, totally unique valentine.
None of this store bought, tear on the perforated line for you. Or maybe it's 10:45 pm on February 13th and you don't have time to go to the store to buy Valentines.
Either way, your kiddo will love these Finding Dory valentines.
All you need to do is print, cut and have your kiddo sign their name on the back. You can download the Nemo and Bailey cards HERE and if you want the whole set, hop on over to my blog to download the Hank and Dory free printables.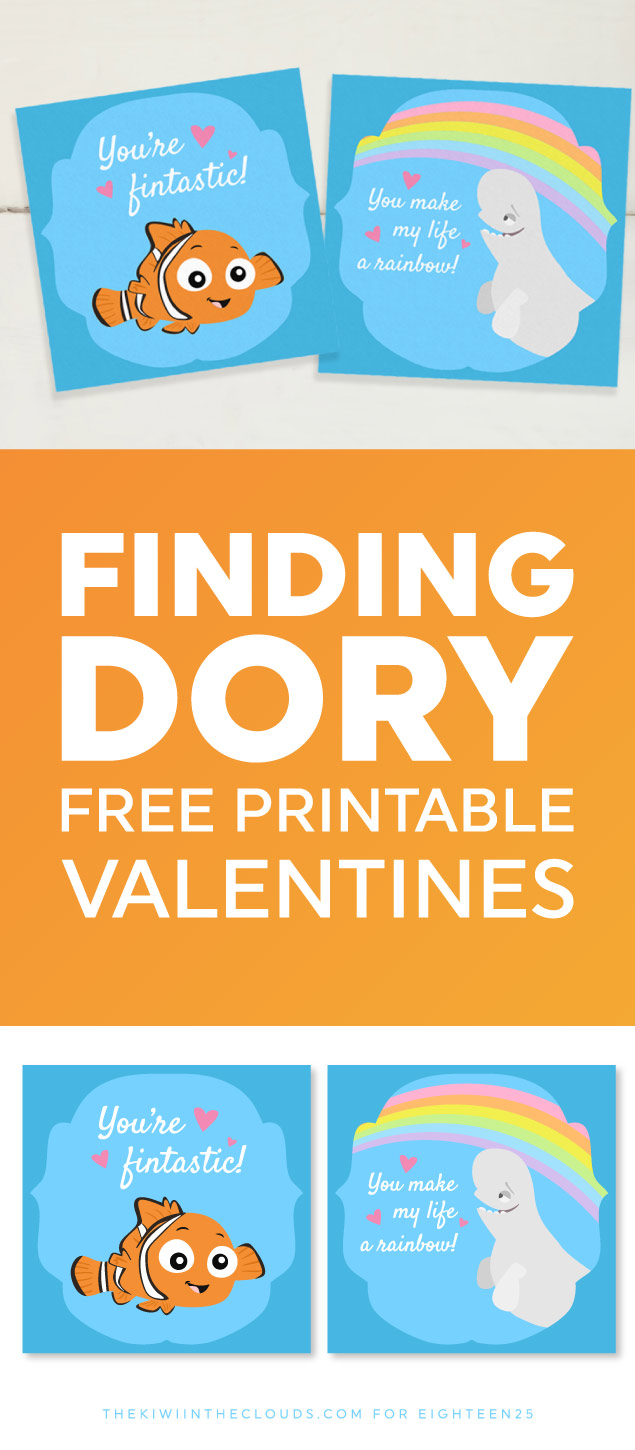 If you love this post, you'll also enjoy my blog, The Kiwi in the Clouds. Here's a small sample of what you'll find there: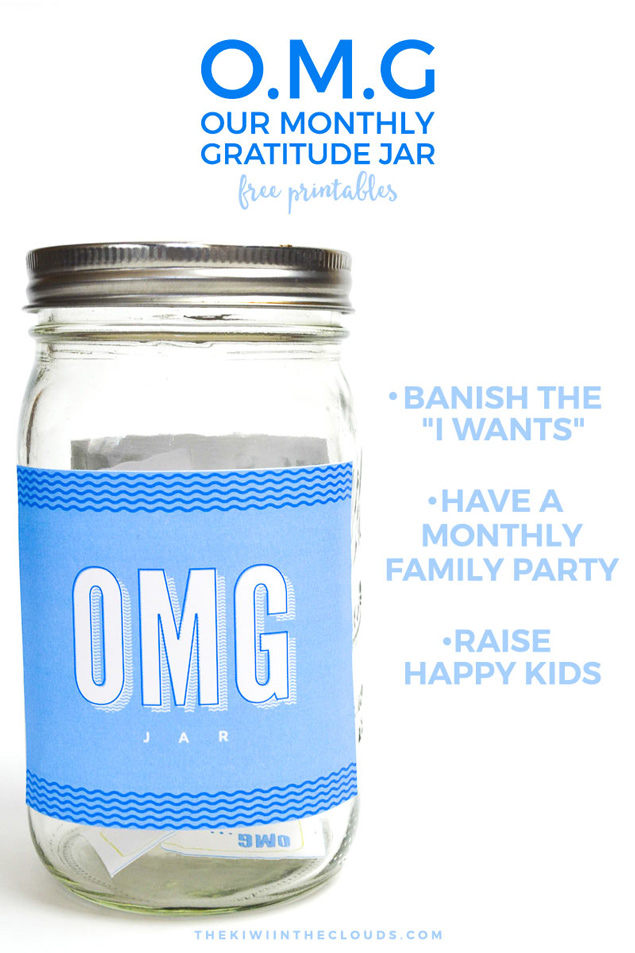 Modern Gratitude Jar: One Simple Way To Raise Happy Kids

This DIY Housewarming Gift Will Make You The Hit Of The Party (FREEBIE)
Visit Sam at her Blog : Pinterest : Instagram : Facebook
Here are few more Kids Valentine ideas you can find on Eighteen25: