Hi everyone! It's Danelle from Let's Dish Recipes and today I'm sharing a great summertime pasta salad recipe.
I don't know what the weather is like in your neck of the woods, but things are heating up here in Colorado. It's definitely that time of year when I don't want to turn on my oven! So I turn to easy, no-bake meals like this Pesto Chicken Pasta Salad to keep things cool in my kitchen.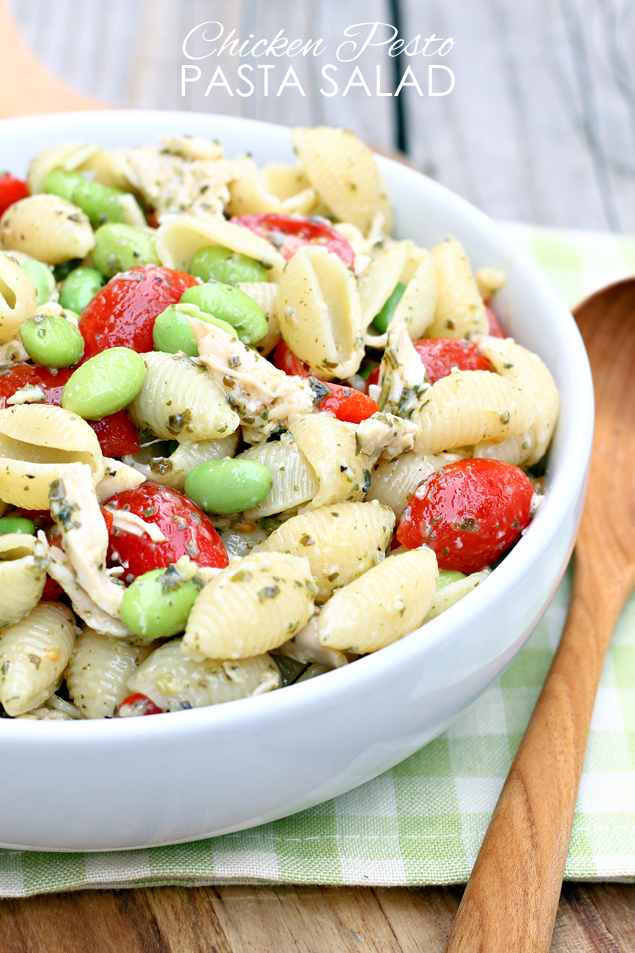 This savory pasta salad is so easy to put together. In fact, I think it's one of the easiest pasta salad recipes I have! My husband, who is something of a pasta salad connoisseur, counts this as one of his favorites. Come to think of it, everyone I've ever served it to has loved it!
You're going to need some pasta–of course–and some fresh cherry tomatoes. I like to use shell pasta in this recipe, but feel free to substitute your favorite. A supermarket rotisserie chicken, frozen edamame and some pre-made pesto help this salad come together in no time!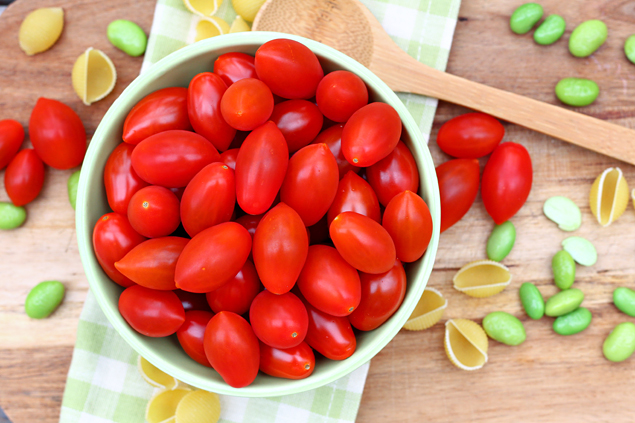 Pesto is a great dressing for pasta salad, because it's already loaded with so many great flavors. And if you plan to take your salad to a backyard barbecue or on a picnic, you don't need to worry like you would with a mayonnaise based dressing.
I love the convenience of store-bought pesto, but if you feel like making homemade, it would make this salad even more amazing!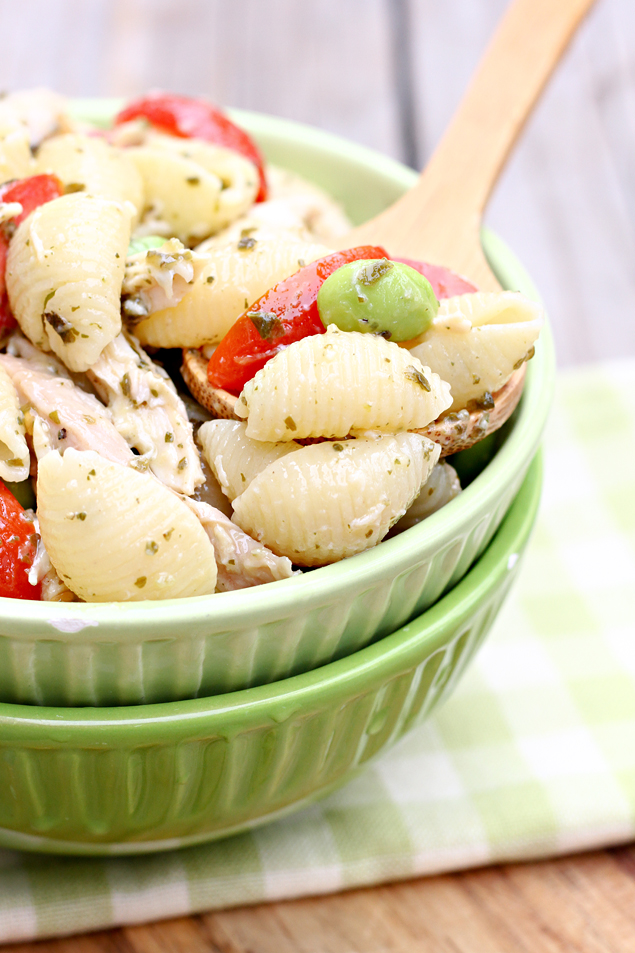 Once you've cooked and drained your pasta you just toss everything together and you're done! It's really that quick and easy! And don't feel like you have to stick to just the veggies in the recipe. This salad is perfect for adding your favorite herbs and vegetables. Which is especially great if you happen to have a garden full of fresh veggies!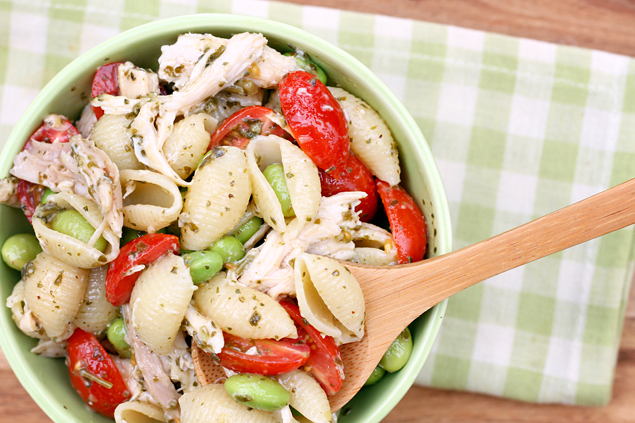 Chicken Pesto Pasta Salad
Author:
Danelle from Let's Dish Recipes
Ingredients
8 ounces shell pasta
2 cups cooked, shredded chicken
⅕ cups cherry or grape tomatoes, halved
1 cup frozen shelled edamame, thawed
½ cup prepared pesto
Salt and pepper, to taste
Instructions
Cook pasta according to package directions. Rinse with cold water and drain.
Add chicken, tomatoes and edamame to pasta and toss together. Add pesto and toss until well combined.
Season with salt and pepper, to taste. Refrigerate until serving. Add additional pesto and seasonings just before serving, if desired.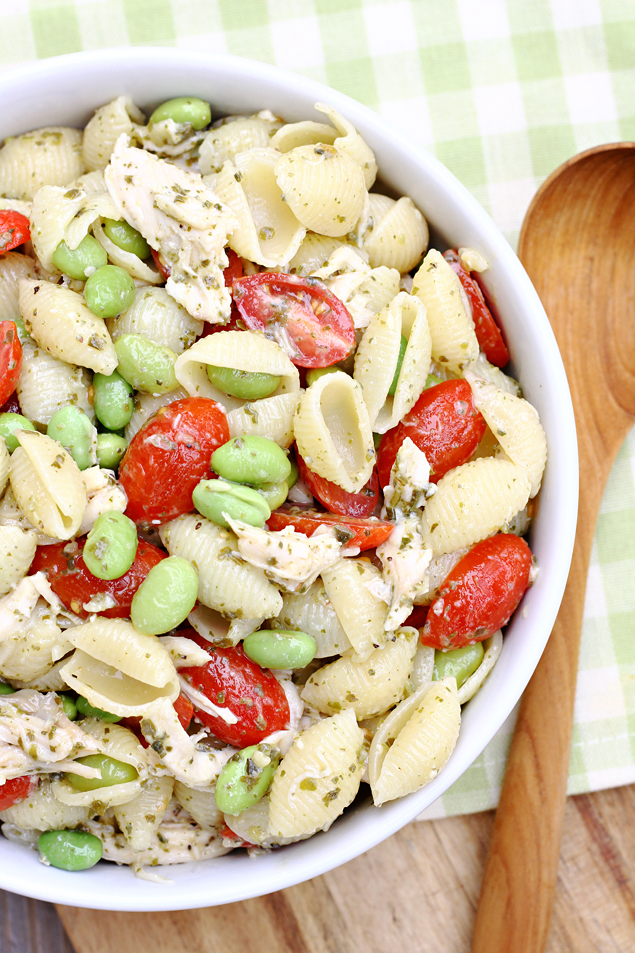 I just love all of the beautiful colors and great flavors in this salad. It's the perfect solution for those hot summer days when you just don't feel like cooking. With some crusty bread, it makes a perfect light dinner, and the leftovers are great for lunch.
Whether you're making it for yourself, or taking it to a neighborhood get-together, this is a pasta salad you'll want to make all summer long!
---
Visit Danelle on her Blog : Facebook : Instagram : Pinterest. And check out these other delicious recipes from her…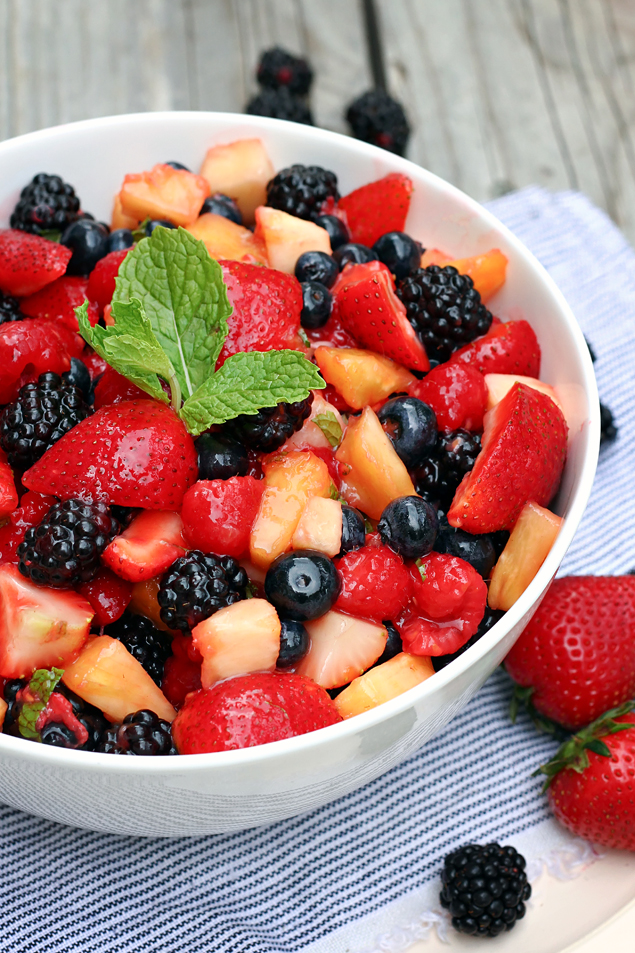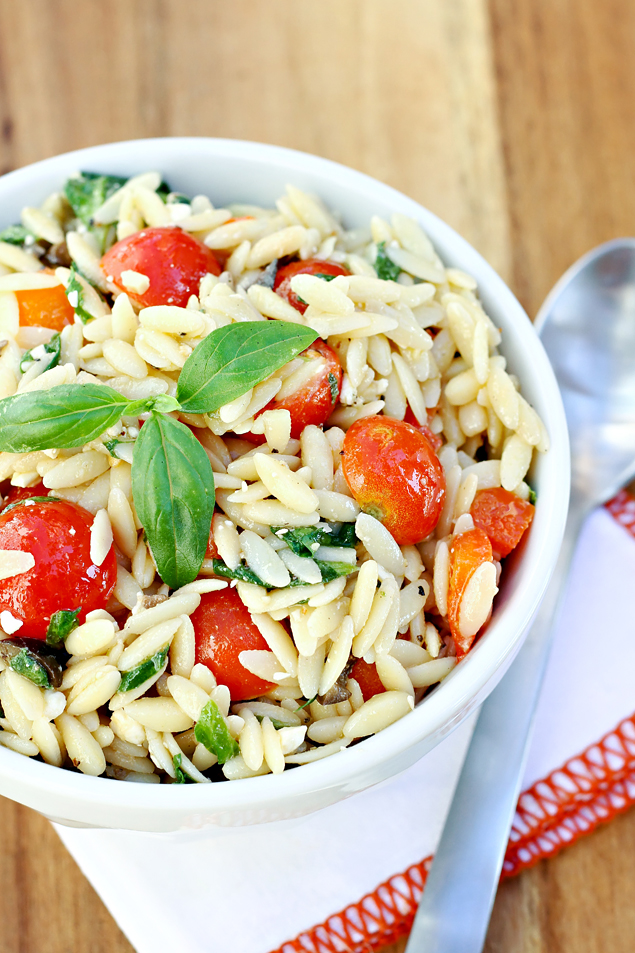 Here are a few more delicious salads you can find on Eighteen25: