Hi everyone! It's Danelle from Let's Dish Recipes, and today I'm sharing a fun, easy recipe to help you celebrate Mother's Day and welcome summer. I can't believe my kids only have a month of school left! My oldest is about to finish his first year of college! Where does the time go?
Of course, that means I'll have three hungry boys at home all day long, so I'll need to keep a good supply of snacks and treats handy. Luckily, my kids are all old enough to follow a simple recipe and make their own goodies. Cake mix cookies, like these easy Strawberry Lemonade Cookies, are one of their favorite things to bake.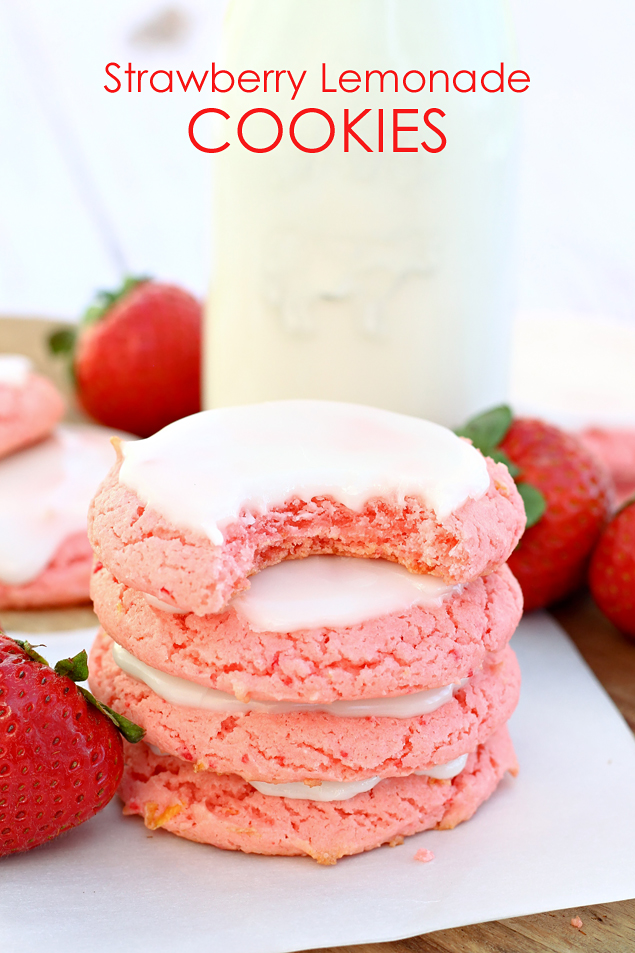 Nothing says summer like a cold glass of strawberry lemonade, and these cookies have all the flavors of that classic summertime drink. All you need  is a strawberry cake mix, a few lemons, and some pantry staples like flour, oil and eggs. I add a bit of lemon zest to the batter, and then top everything off with a tangy lemon glaze. These came out so soft and chewy, with the perfect balance of tart and sweet.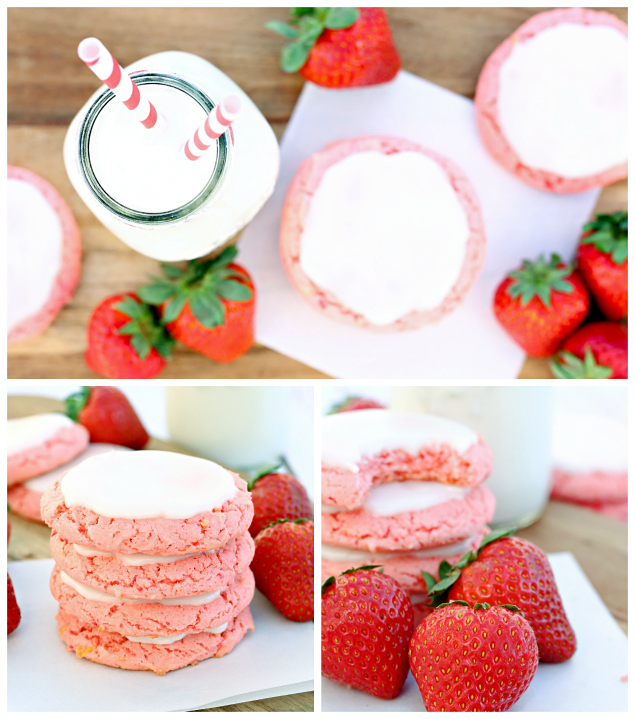 To say these cookies were a hit would be a big understatement! I think my boys finished them off in less than 24 hours. They could not wait for me to finish photographing them so they could dig in. And I just love the pretty pink color! They'd be perfect for Mother's Day. I don't know about you, but I think homemade Mother's Day gifts are the best. Especially if they're edible!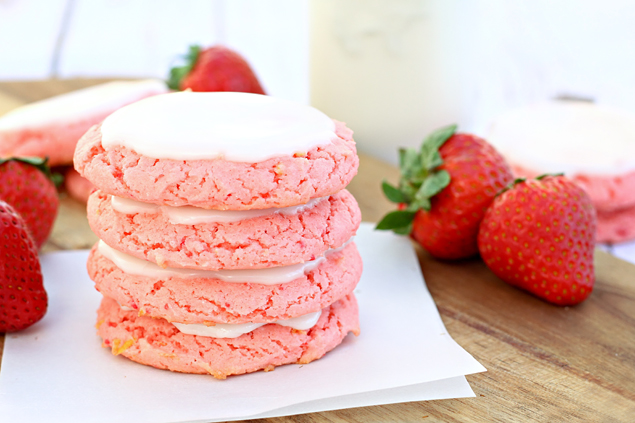 Easy Strawberry Lemonade Cookies
Author:
Danelle from Let's Dish Recipes
Ingredients
-- Cookies:
1 box of strawberry cake mix (any brand)
2 eggs
⅓ cup vegetable oil
2 tablespoons flour
2 teaspoons lemon juice
1 tablespoon lemon zest
-- Frosting:
2 cups powdered sugar
4-5 tablespoons lemon juice
Instructions
Preheat oven to 350 degrees. Line baking sheets with parchment paper.
In a large bowl, combine the cake mix, eggs, oil, flour, lemon juice and zest. Beat with an electric mixer until well combined (batter will be sticky).
Drop tablespoons of dough onto prepared baking pans. Bake for 8-10 minutes. Cool completely.
To make frosting, combine powdered sugar and about 4 tablespoons of lemon juice in a medium bowl until smooth. Add additional lemon juice, as needed, until frosting reaches desired consistency. Spread frosting over cooled cookies.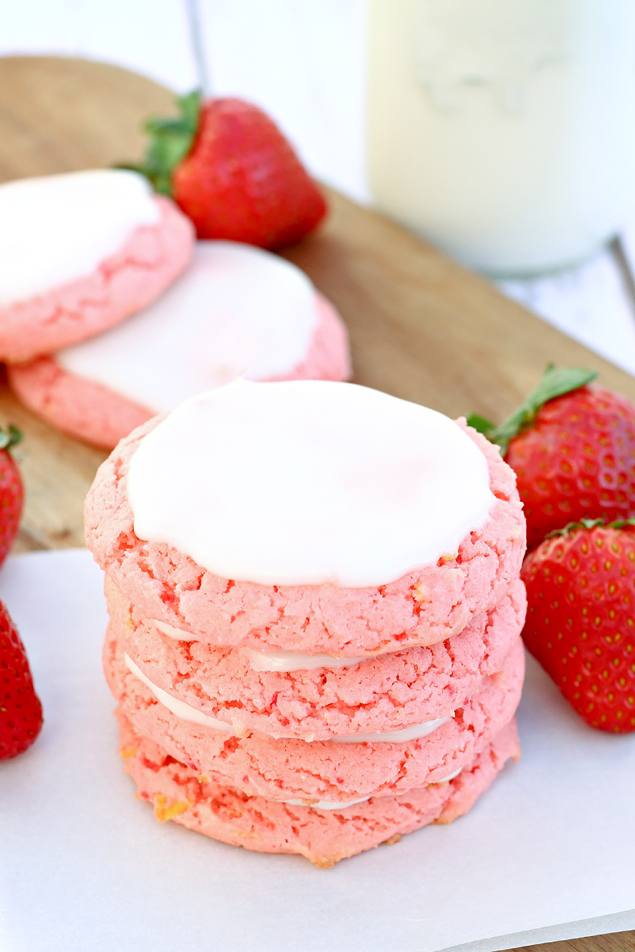 I hope you enjoy these Easy Strawberry Lemonade Cookies as much as we did. I know we'll be making them often during our summer break (and I'm hoping to get some for Mother's Day too). Now, we just need to get through these last few hectic weeks of the school year. Sometimes the end of the school year seems as busy as the holiday season. I always tell people, "May is the new December!"
Here's wishing all of you a happy Mother's Day and a happy summer!
---
Visit Danelle on her Blog : Facebook : Instagram : Pinterest. And check out these other delicious recipes from her…
Strawberry Cream Pie with Chocolate Drizzle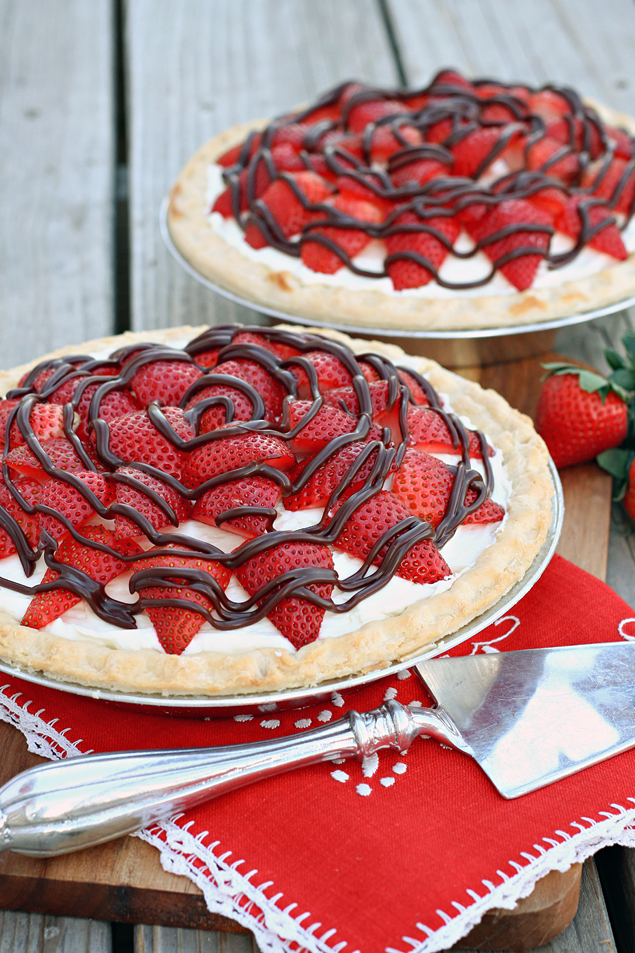 Strawberry Buckle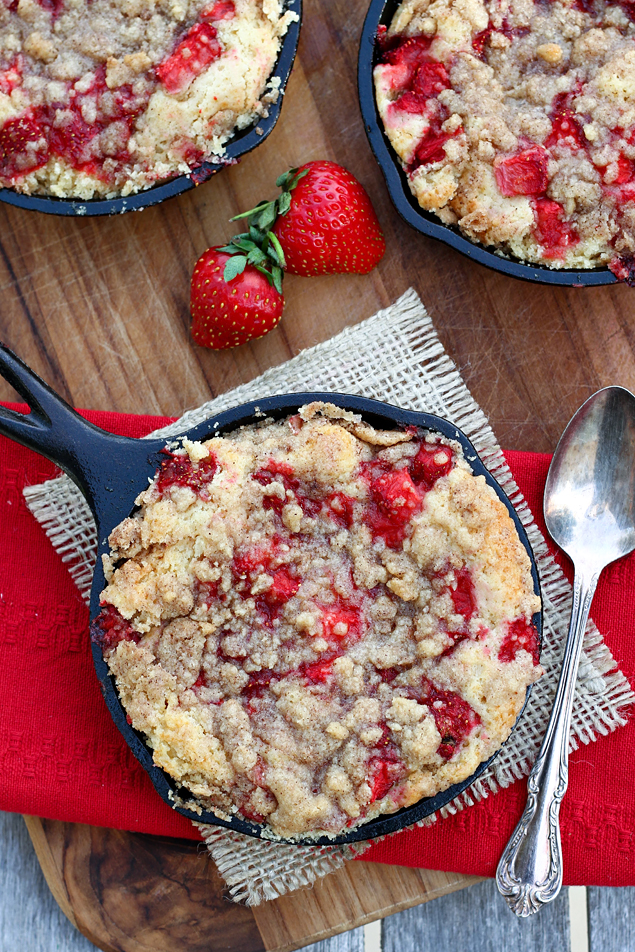 Here are a few more delicious dessert recipes that you can find on Eighteen25: