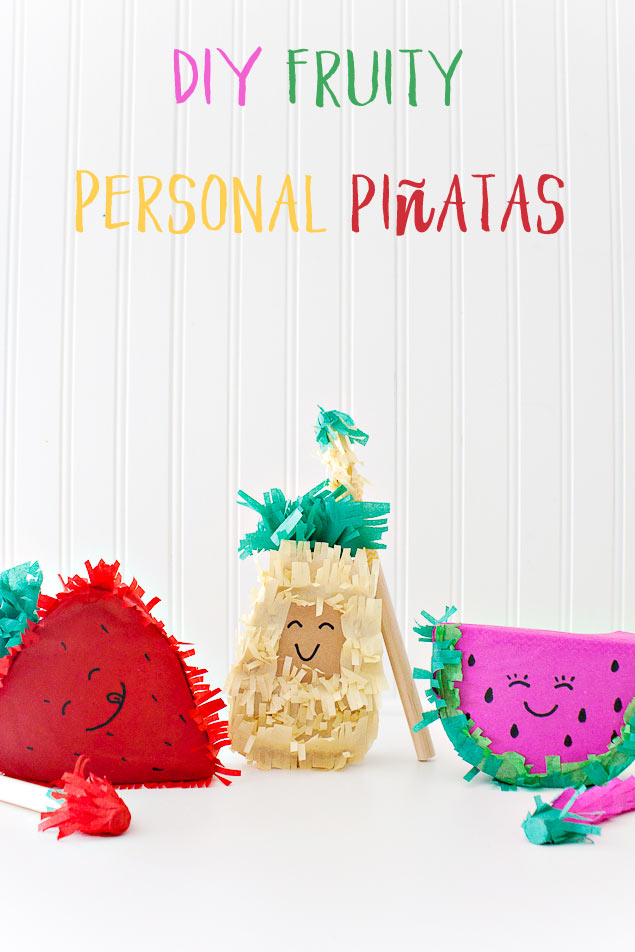 Ha! So I made these DIY personal pinatas for this post before I realized that Target had some you can buy and that Jodie and Jen literally JUST posted about them! But HEY, Target doesn't have fruity piñatas, and they didn't make them for teacher appreciation (which happens to fall in the week of Cinco de Mayo this year) and they don't have cute free printables that match!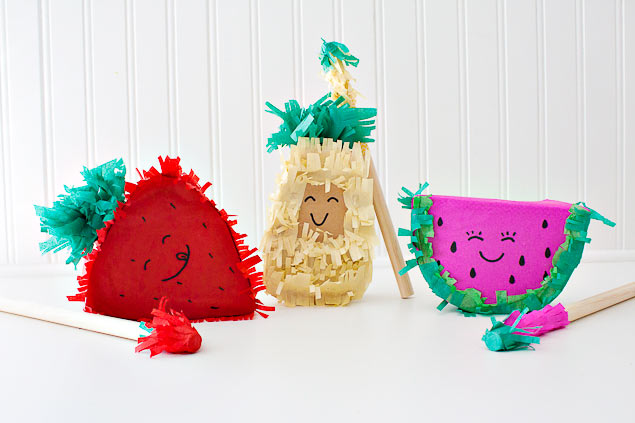 We've been making these for the past year or so for my kids' friends' birthdays. They absolutely love them, I mean, what kid doesn't like a pinata? Especially their very own! I'm one of those parents who doesn't like to get cluttery toys that I have to find a place for, and I don't want to give them either. The kids can break these open, enjoy the treats and then throw all the pieces in the recycle bin! My kind of gift! 😉
DIY Personal Pinatas
Here are the supplies you will need to make these…and keep in mind you can really make almost ANYTHING! I just chose fruit…because well, it's cute.
Supplies: [affiliate links included]
tissue paper in the colors you want
wooden dowel (and a way to cut dowel, I used a power saw)
scissors (and optional, but oh so fun fringe scissors)
heavier weight cardstock (I chose kraft because I feel it's a little sturdier)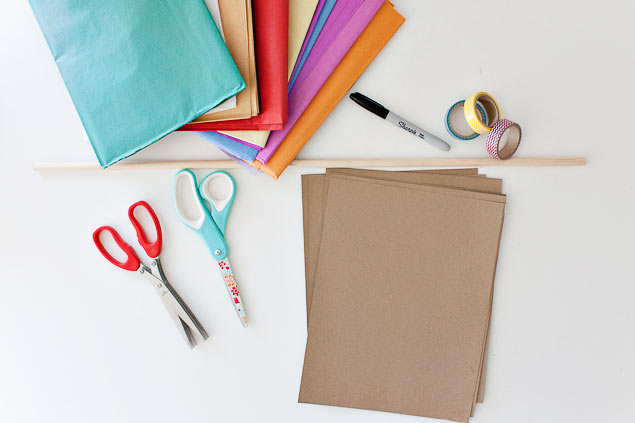 Not shown: pencil, ruler and glue stick (and glue gun if you want to add top pieces like stems)
The first thing you do is draw out your shape. I just freehanded all of these. Then cut it out.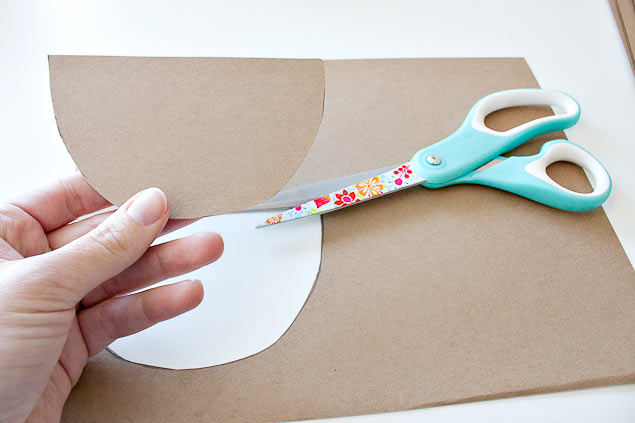 Trace the shape you just made and cut that piece out.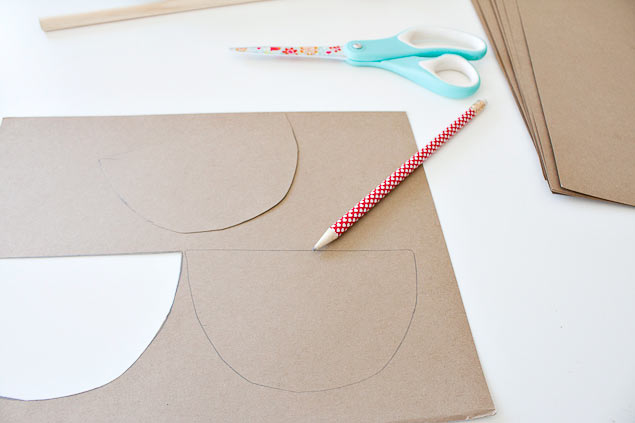 Next, using the ruler as your guide, measure a ruler width and draw the line and then cut it out.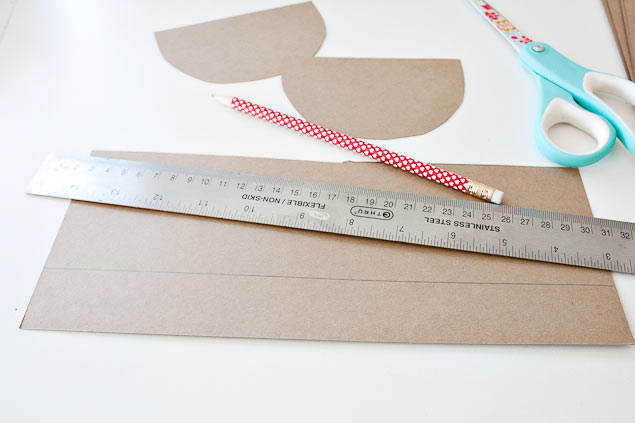 Depending on the size of your piñata, you may need two strips. You can get all of this out of one sheet of cardstock if you choose to, which I did on all of them.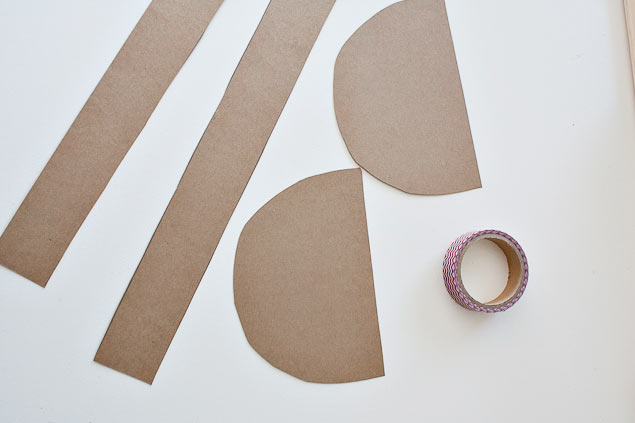 Next take your washi tape and start connecting the strip to the shape. Take pieces rather than one long piece, it will help you go around the corners.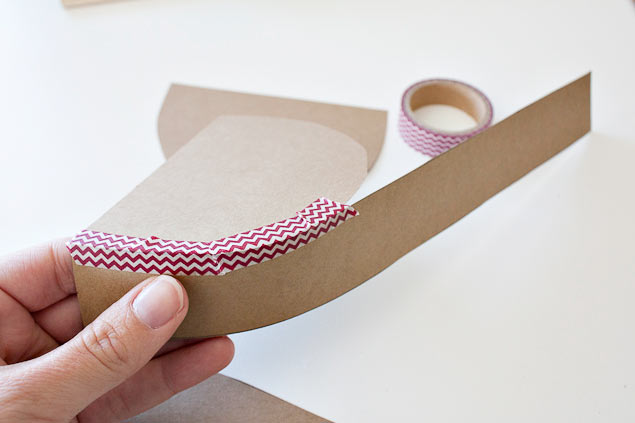 Attach the other side and trim any excess of the strip. Leave the top open.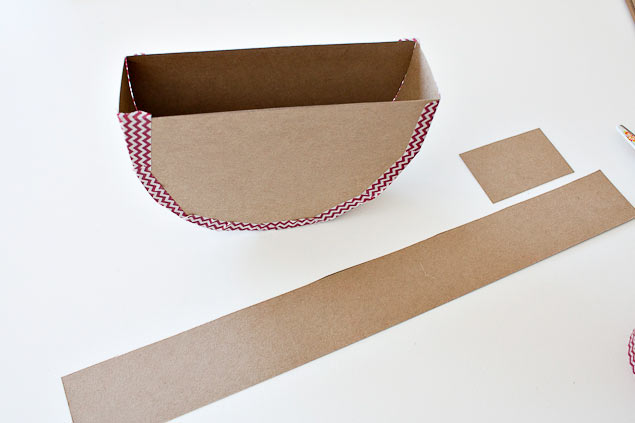 Now it's time to fill it! Since I am making these for our teachers I put GOOD candies in them and a little gift card to their favorite stores.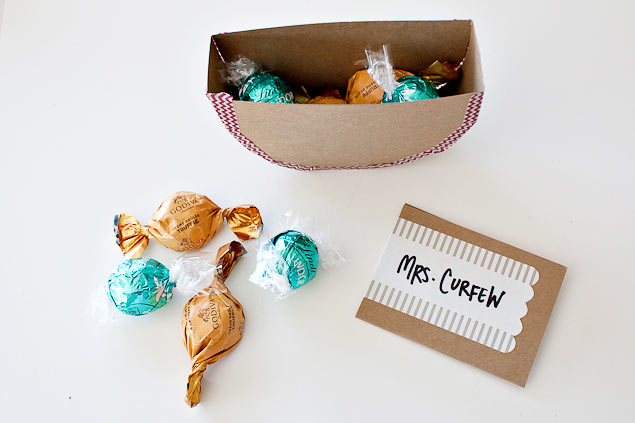 Then you just add another piece of the strip to the top, and seal it all in there!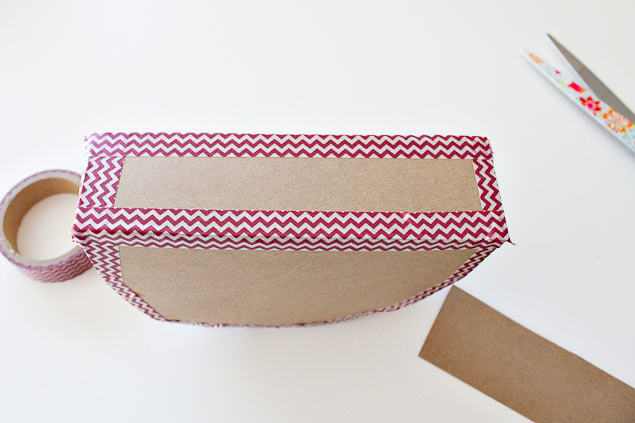 Now it's time to decorate! Using tissue paper and a glue stick, wrap it as neatly as you can.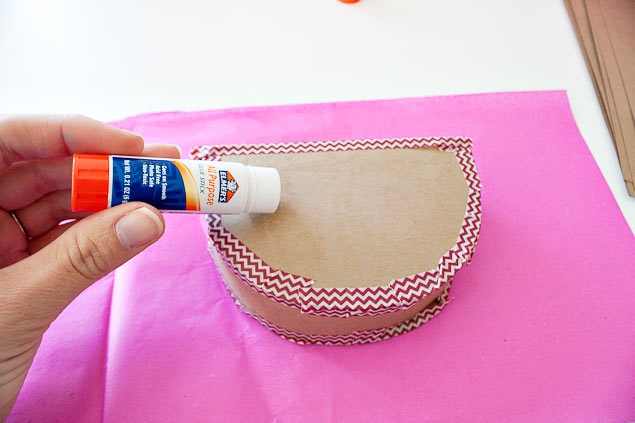 It's okay if a little is folded on the side like below…we're going to cover that up. I like to draw cute little faces on mine with a Sharpie and some seeds on this one since it's a watermelon.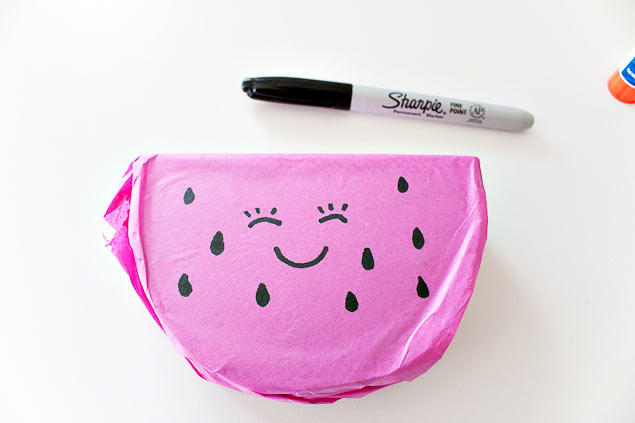 For the rind, I cut strips of two different greens and then got out my fringe scissors. I got mine from Oriental Trading Co. You can use regular scissors to make fringe, this is just a little faster and a little more fun!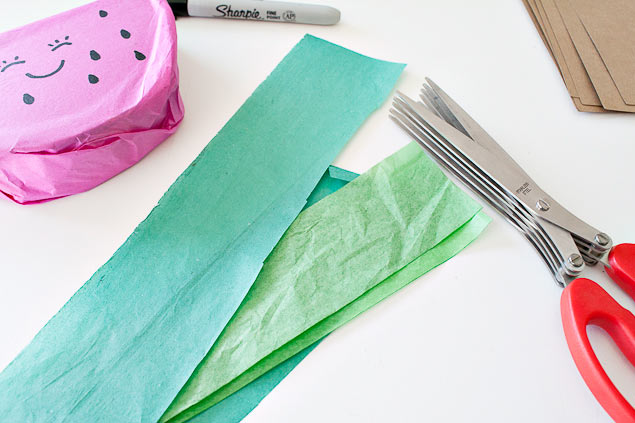 I folded the pieces together and quickly cut a few times and got all of this glorious fringe!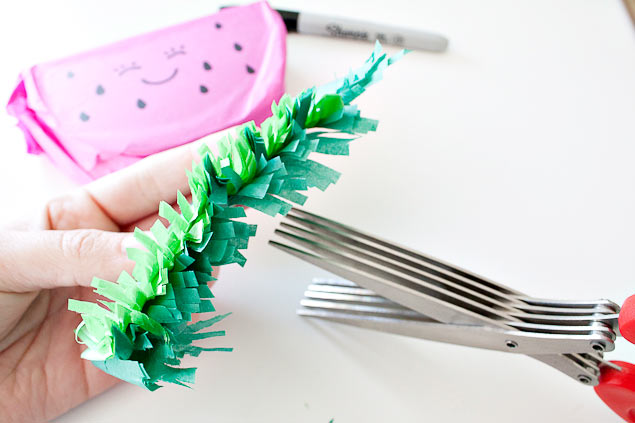 Starting with the lighter green, I cut the strip down the middle and then I went all the way around the front and back with it, gluing as I went. Then I added the darker just along the edges.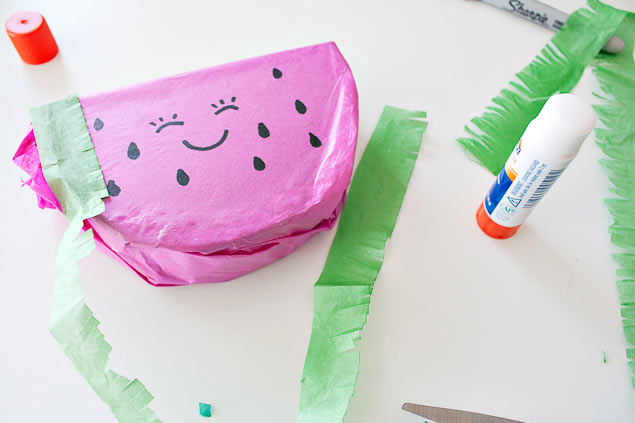 I won't go into detail on the other two, since the process is the same. This is the beginning of the strawberry…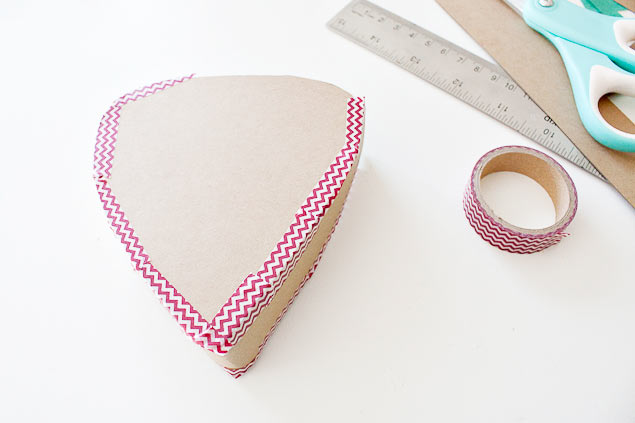 And this is the wrapped pineapple before he got his fringe.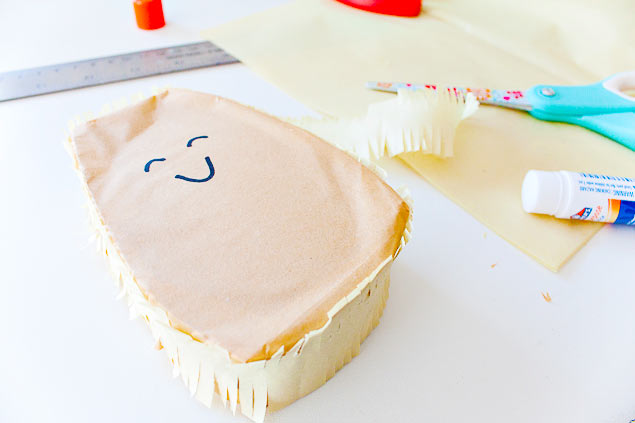 For the top of the pineapple and the strawberry, I cut some squares of green and fringed the edges. Then using the hot glue I bunched them together and attached them, making the leaves.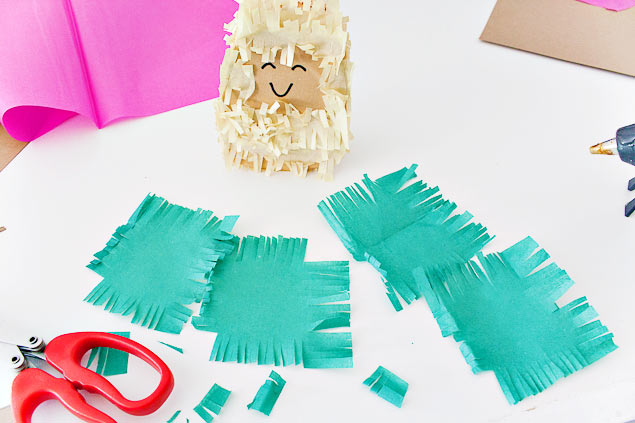 For the pinata sticks I cut the dowel to 9 inches a piece.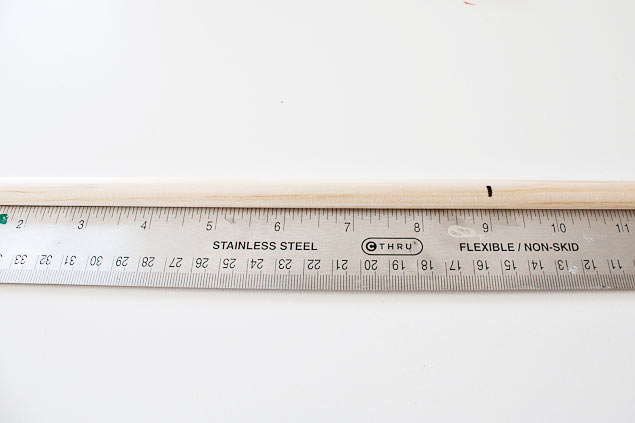 Then I just took squares of fringe and glued them in layers to the stick. You can make these simple like this…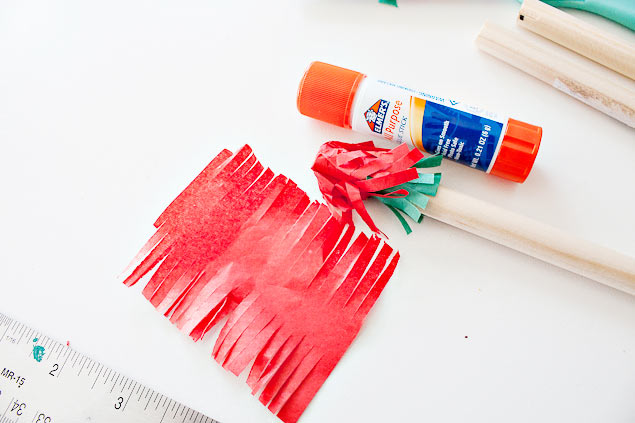 Or a bit more involved, and add some washi and more layers like this.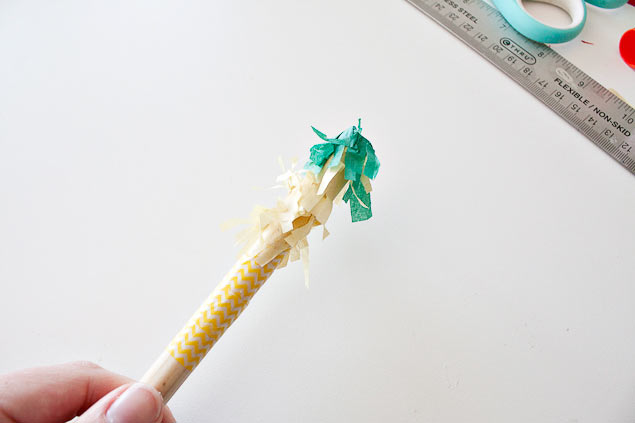 Then you are ready to give it to the lucky participant!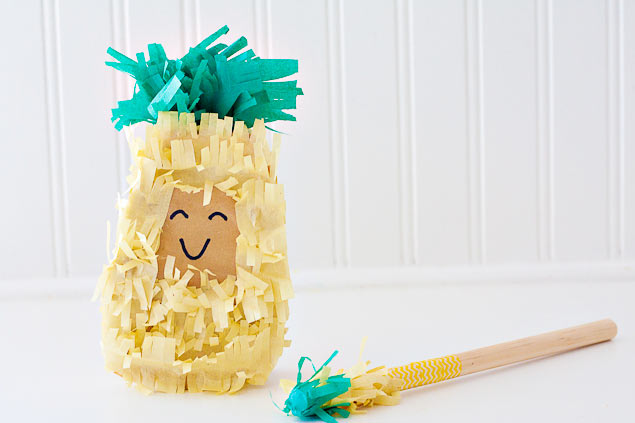 If you want to make these for teachers, I have some free printables for you over on my site HERE…you can also use them for other things, I just think personal pinatas would be a fun teacher gift! Again, they can enjoy it, eat what's inside and then throw it away! They don't have to hang on to something and find space for it. 🙂
The pineapple says "I would apple-y be in your class forever"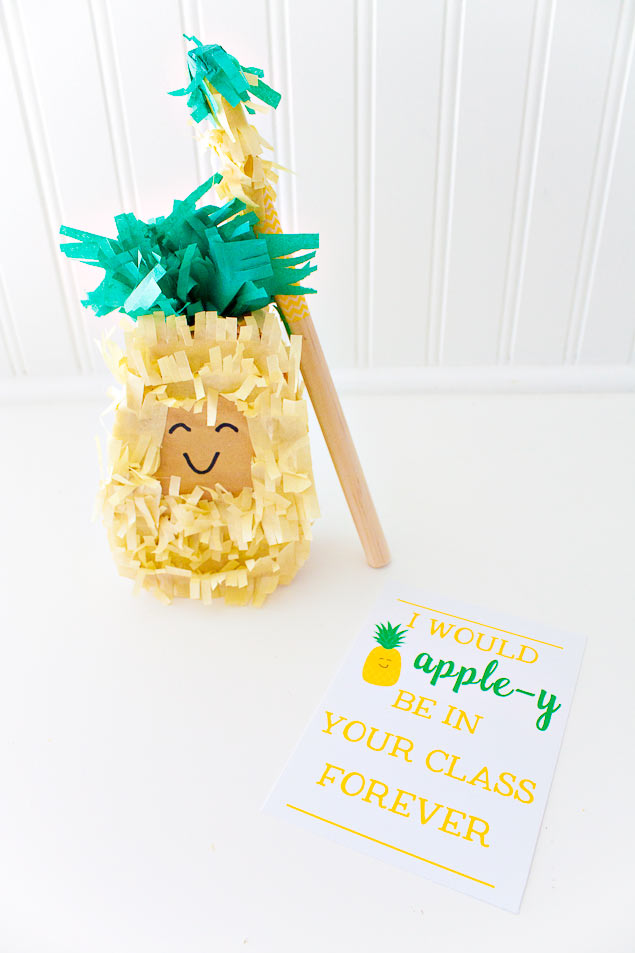 The watermelon says, "Teacher you are one in a melon"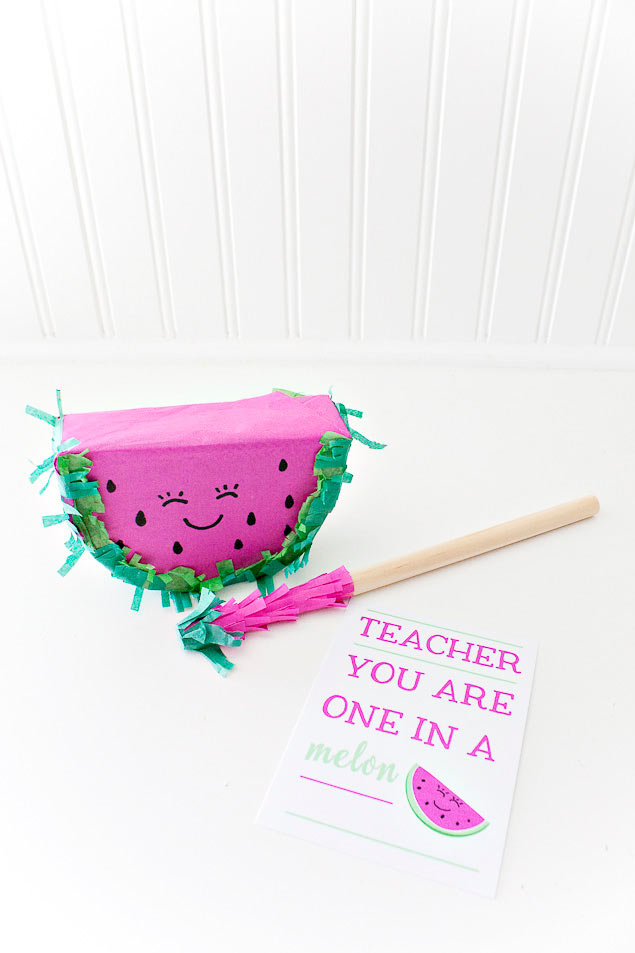 And the strawberry says, "I am berry lucky you are my teacher"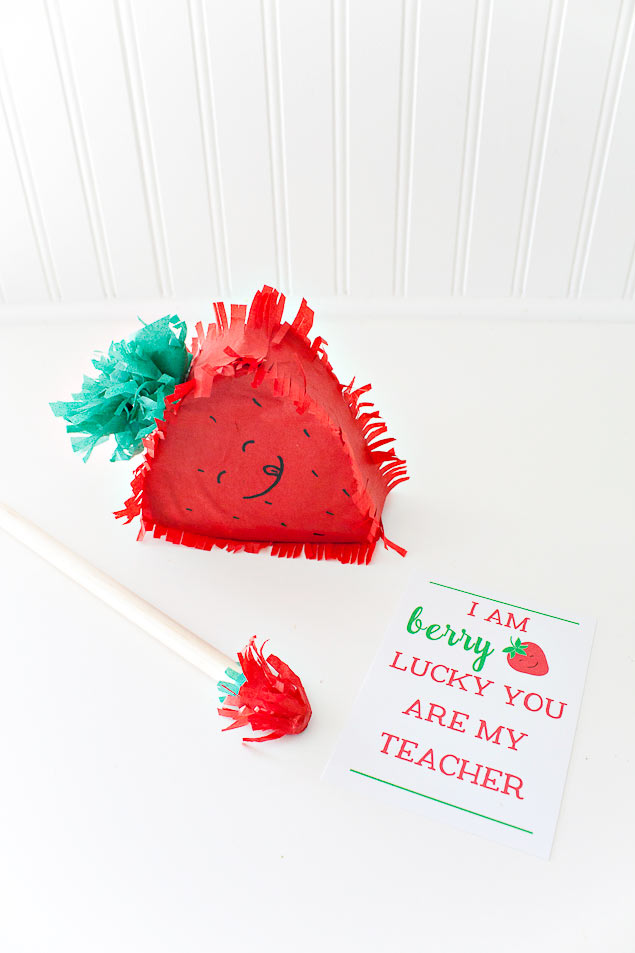 These personal pinatas would also be super fun to use as place settings at your Cinco de Mayo party or to hand out as favors! So many possibilities! Who would you make one for?
---
Visit Tiffany on her Blog : Facebook : Instagram : Pinterest. And check out these other great posts from her…
Queen Victoria Spice and Treacle Cake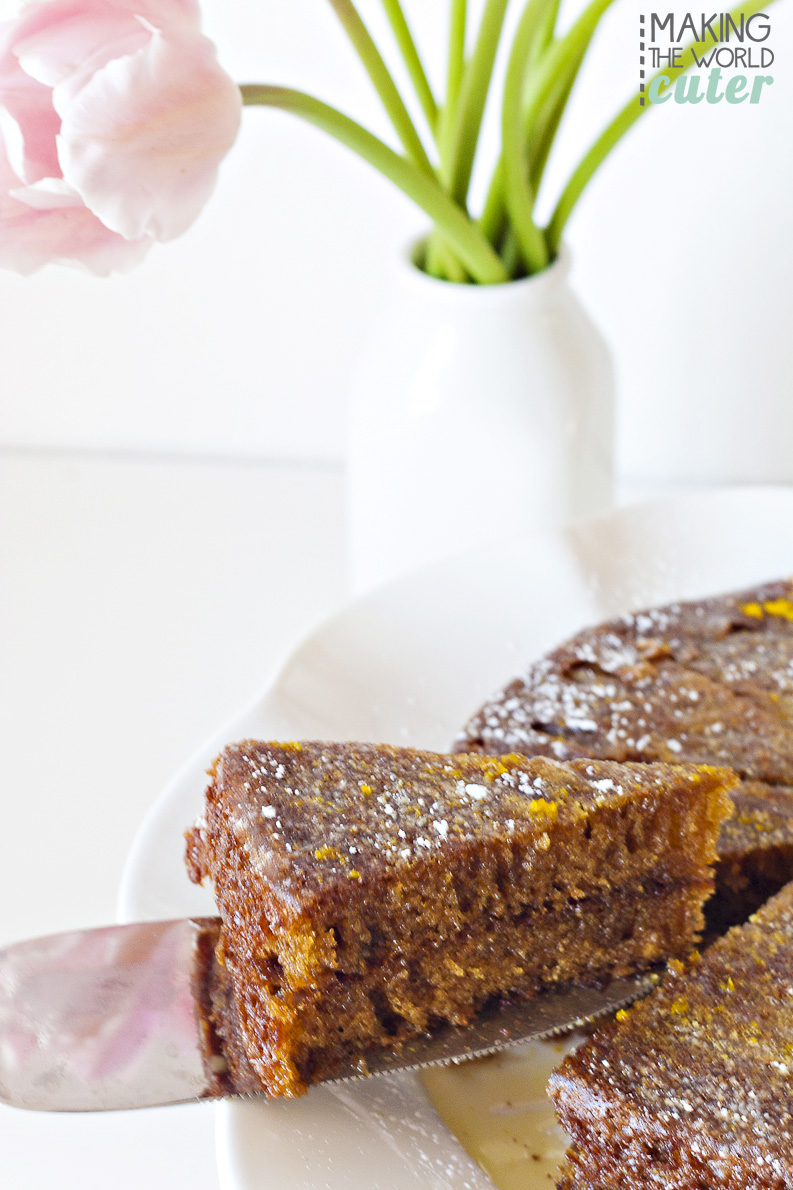 Fiesta Don't Eat Pete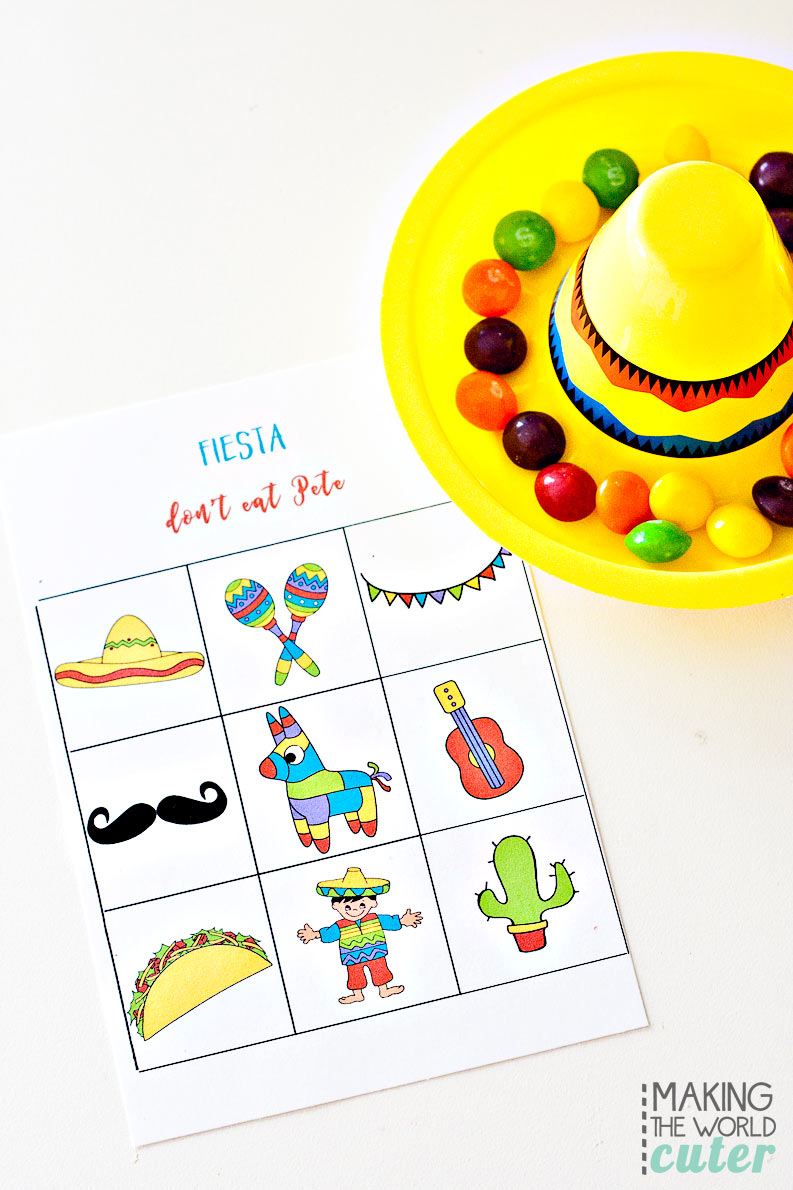 Here are a few more crafts you can make with the kids that you can find on Eighteen25: