Hi everyone! It's Danelle from Let's Dish Recipes and today I'm sharing a sweet and spicy caramel popcorn recipe that everyone will love!
I always like having something to munch on during the holidays, especially when we're watching football, or entertaining company. And this Spicy Caramel Pecan Popcorn is the perfect treat to have on hand for holiday snacking.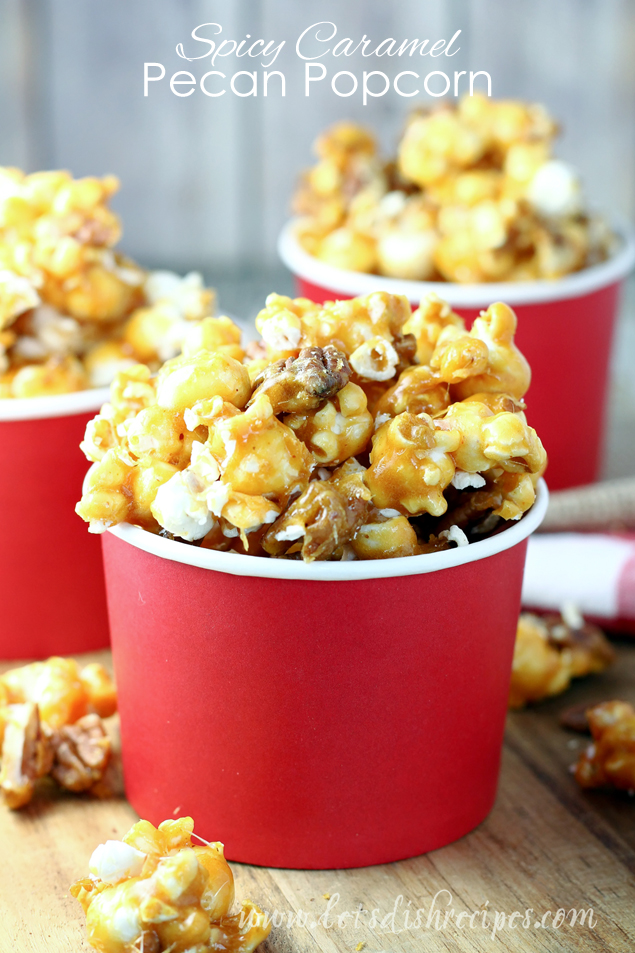 Pecans are my favorite nut to use in holiday baking, but this caramel corn would also be excellent with cashews, macadamia nuts, or a combination of all three. It's really up to you!
You'll also need about 10 cups of popped popcorn. You can pop your own, or if you really want to save time, buy a bag of already popped popcorn at the store. Just make sure you remove any unpopped kernels before adding your caramel!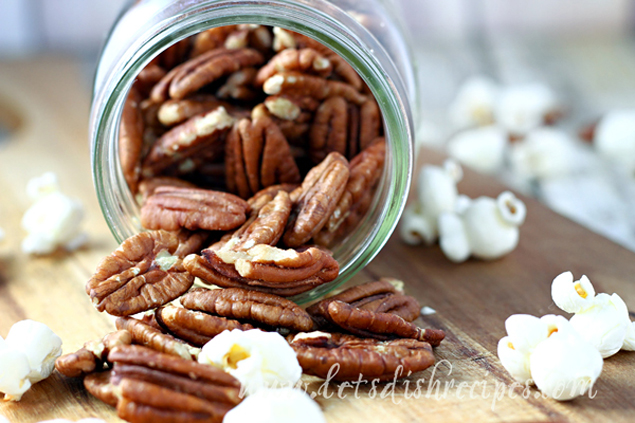 This delicious caramel popcorn is pretty irresistible, especially if you love sweet and salty snacks. And the spicy kick makes it totally unique. Of course, you can leave out the cayenne pepper if you'd like, or add more or less to suit your tastes. My middle son didn't think it was spicy enough, but the rest of us though it was perfect with 1/2 teaspoon of cayenne.
One more tip: be sure to use a large pot to make your caramel. It might not look very full, but when you add the baking soda at the end, it really bubbles up! Like Julia Child used to say, "Always start out with a larger pot than what you think you'll need."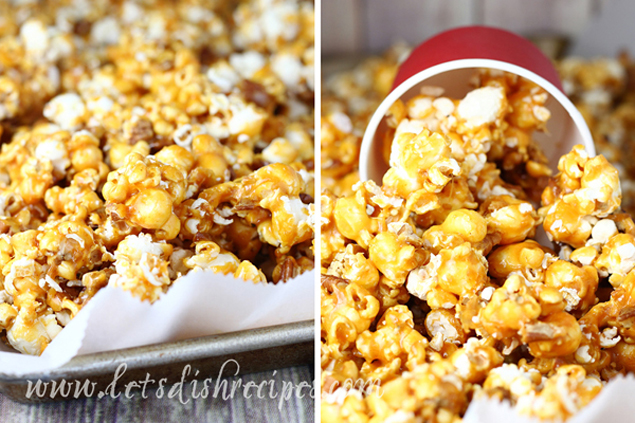 You'll also need a big bowl for mixing everything together. And I recommend having a parchment lined baking sheet ready to go, so you can spread your caramel corn out to cool.
SPICY PECAN CARAMEL CORN
Spicy Pecan Caramel Popcorn
Author:
Danelle from Let's Dish Recipes
Ingredients
10 cups popped popcorn
2 cups coarsely chopped pecans
1½ teaspoon baking soda
½ teaspoon cayenne pepper
3 cups white granulated sugar
3 tablespoons unsalted butter, softened
3 tablespoons corn syrup
Pinch of salt
½ cup water
1 teaspoon vanilla
Instructions
Toss together popcorn and pecans in a large bowl. In a small bowl, whisk together the baking soda and cayenne pepper; set aside.
In a large saucepan, combine the sugar, butter, corn syrup, salt, and water. Cook over medium-high heat, without stirring, until the mixture is a light amber color, about 8-10 minutes.
Remove from the heat and carefully whisk in the baking soda mixture and vanilla (the mixture will bubble up).
Pour the caramel over the popcorn and toss until all of the popcorn is evenly coated with the caramel.
Pour the popcorn onto a large, parchment lined baking sheet and carefully separate it into pieces while still warm. Cool to room temperature before serving.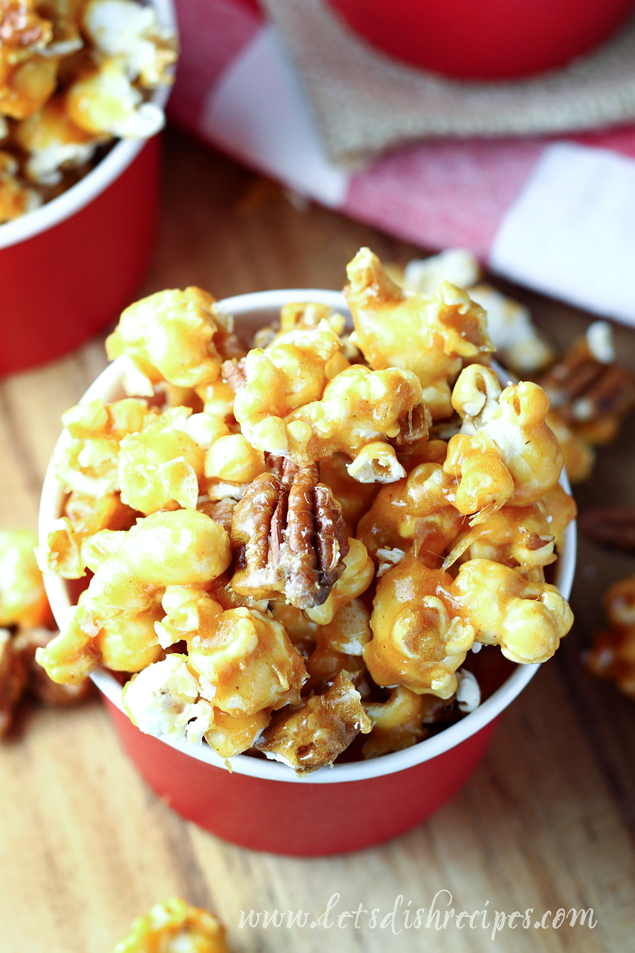 This sweet and spicy pecan caramel corn never lasts long at our house! I love to make extra and package it up in pretty cellophane bags to share with the neighbors for Christmas too. I hope you love it as much as my family does!
---
Visit Danelle on her Blog : Facebook : Instagram : Pinterest. And check out these other delicious recipes from her…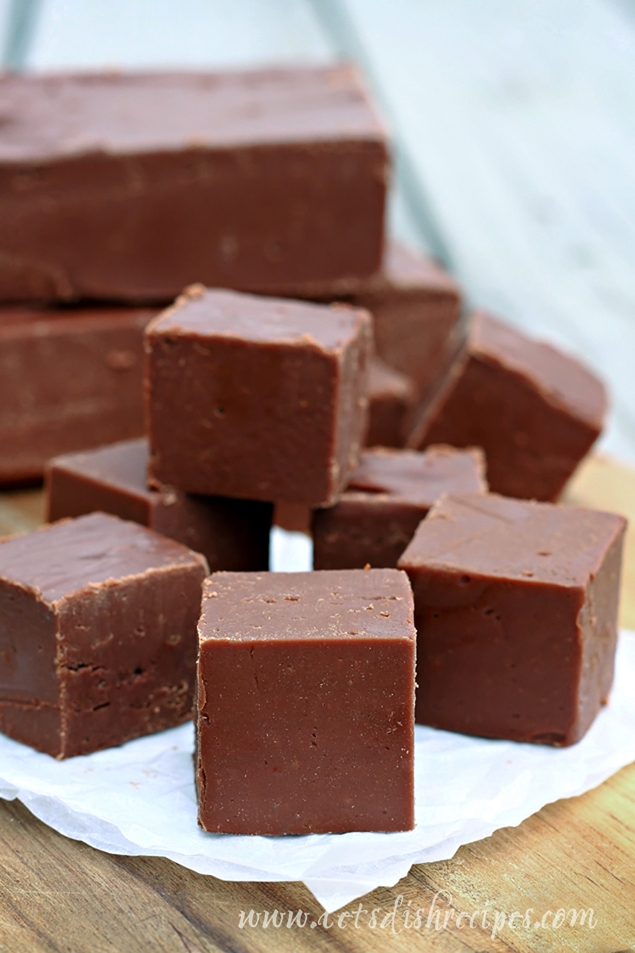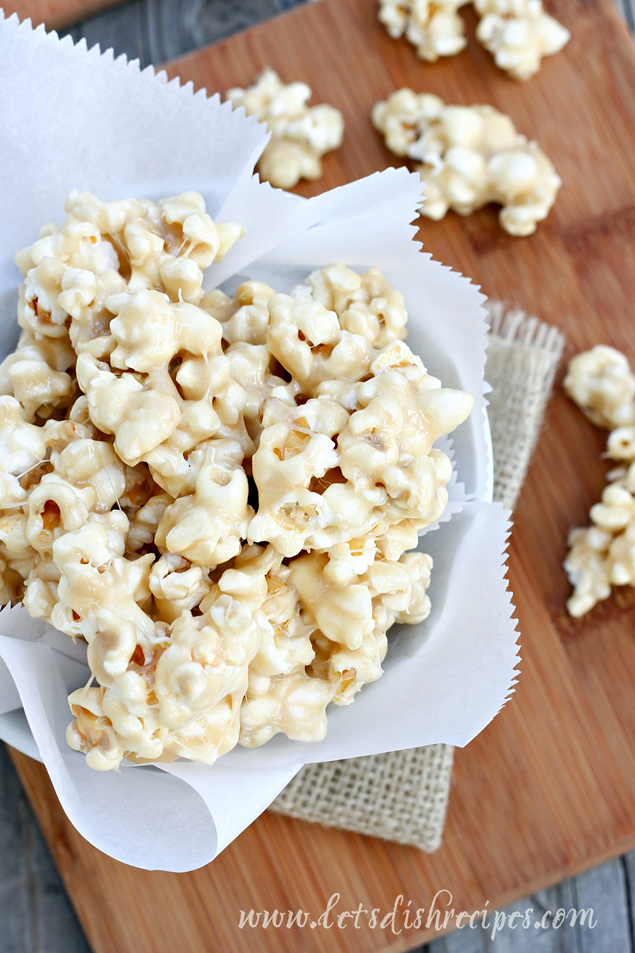 Here are a few more delicious recipes you can find on Eighteen25: