Hi everyone! It's Danelle from Let's Dish Recipes and today I'm sharing a super simple treat that's perfect for sharing with friends and neighbors this holiday season. These Quick and Easy Candied Pecans truly are quick and easy! Which makes them perfect for last-minute gift giving. If you don't eat them all yourself, that is!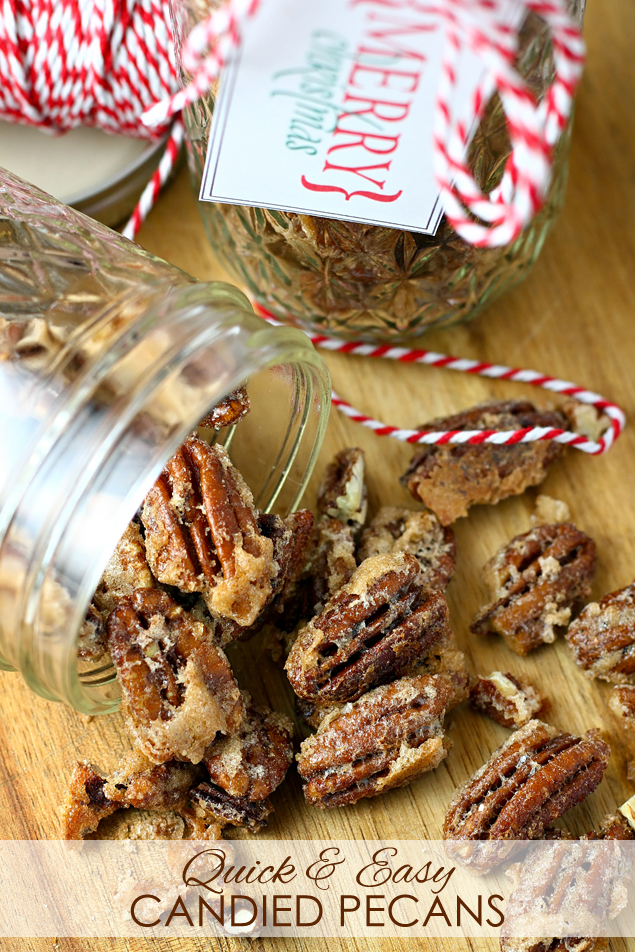 I love that this sweet and salty treat can be made at the last minute, if you tend to procrastinate, like me. Or, if you like to plan ahead, you can make these candied nuts ahead of time and store them for up to a month! They would never last that long at my house though!
You really won't believe how easy this is. All you need, beside pecans, is an egg white, a bit of water, some sugar, and a dash of cinnamon.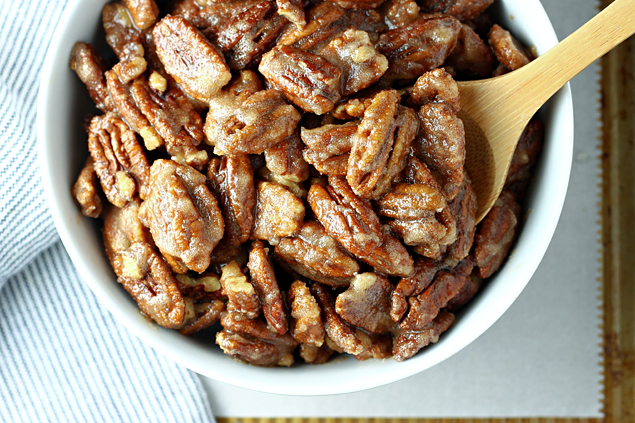 Just stir everything together in a big bowl, then spread the pecans on a parchment lined baking sheet. Trust me, you don't want to skip lining your baking sheet. That coating gets pretty sticky while it cooks.
After about twenty minutes in the oven at 300 degrees, you'll  have this…..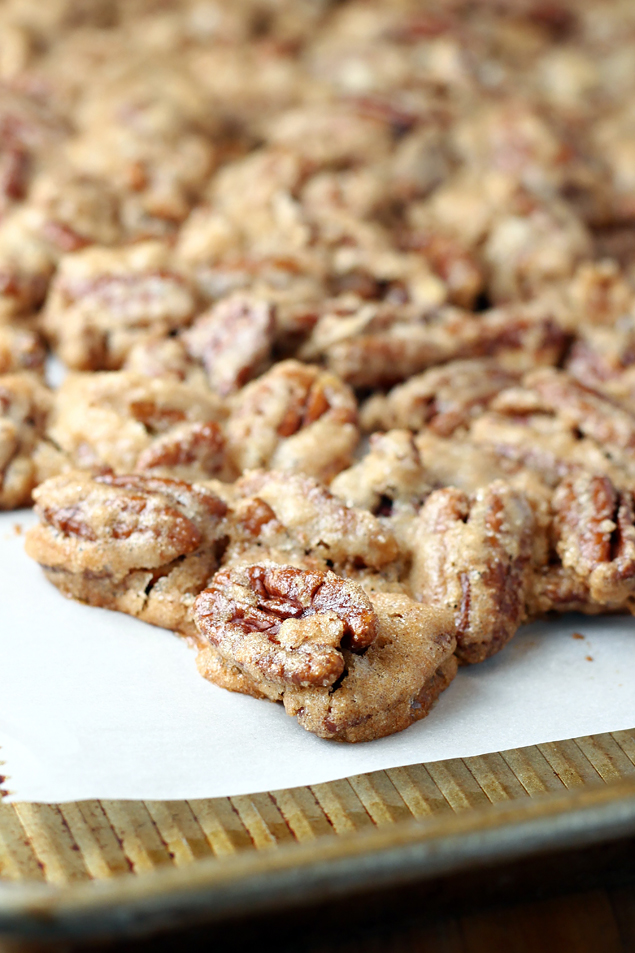 Don't worry, you'll be able to break the nuts apart as they cool. If you can leave them sitting out at room temperature overnight, that helps the coating get really dried out and crunchy. Personally, I can hardly even wait for them to cool before I try them!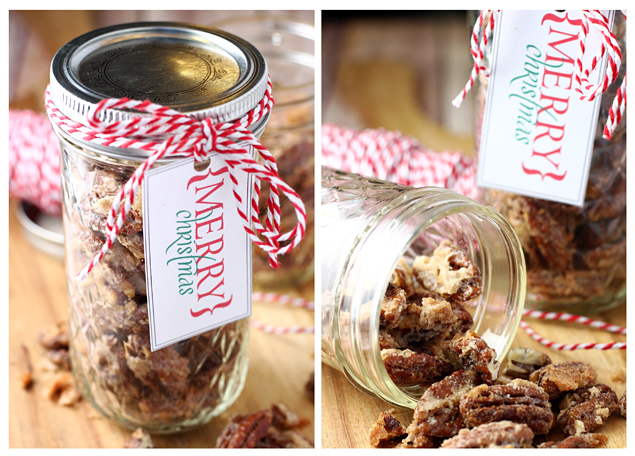 Packaged up in a Mason jar or cute cellophane bag, the pecans make a welcome teacher or neighbor gift. Everyone loves them!
Not only are candied pecans great on their own, they are an amazing garnish for salads. It's such an easy way to add that extra special touch to your favorite holiday dishes.
Quick And Easy Candied Pecans
Author:
Danelle from Let's Dish Recipes
Ingredients
1 egg white
1 tablespoon water
3 cups pecan halves
½ cup granulated sugar
¼ cup brown sugar, packed
2 teaspoons cinnamon
½ teaspoon salt
Instructions
Preheat oven to 300 degrees. Line a baking sheet with parchment paper (don't skip lining your baking sheet).
In a large bowl whisk the egg white and water vigorously by hand until very foamy, about 2 minutes Add the nuts and stir to coat well.
Stir in the sugars, cinnamon and salt, and mix until nuts are evenly coated.
Turn nuts out onto to prepared baking sheet, spreading them in an even flat layer. Bake for 25 to 30 minutes, watching carefully so nuts don't burn. The coating may appear bubbly and wet in the center of the baking sheet even when nuts are ready to be pulled from oven, but the coating will firm up as the nuts cool.
Allow nuts to cool on baking tray for at least 30 minutes. Ideally, leave nuts on baking tray and exposed to air to cool overnight; this helps them get extra crispy and crunchy.
When nuts are cool enough to handle break into clusters. Transfer nuts to airtight containers or jars and store at room temperature for up to one month.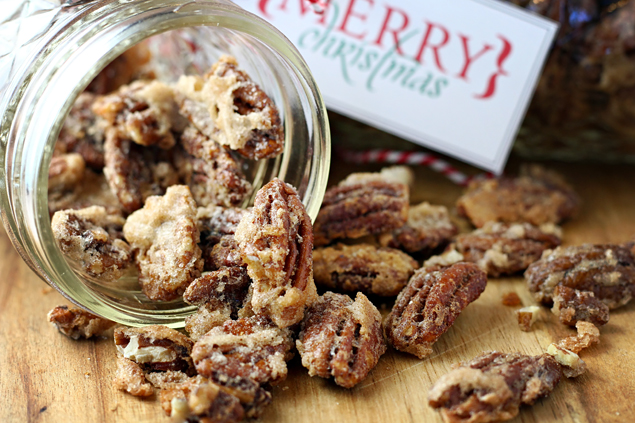 If you're looking for an easy but impressive homemade gift to give this holiday season, this is the recipe for you. These Quick and Easy Candied Pecans have become a regular part of the goody baskets we take to friends and neighbors this time of year.  I hope you enjoy them as much a we (and all our friends and neighbors) do! Happy Holidays!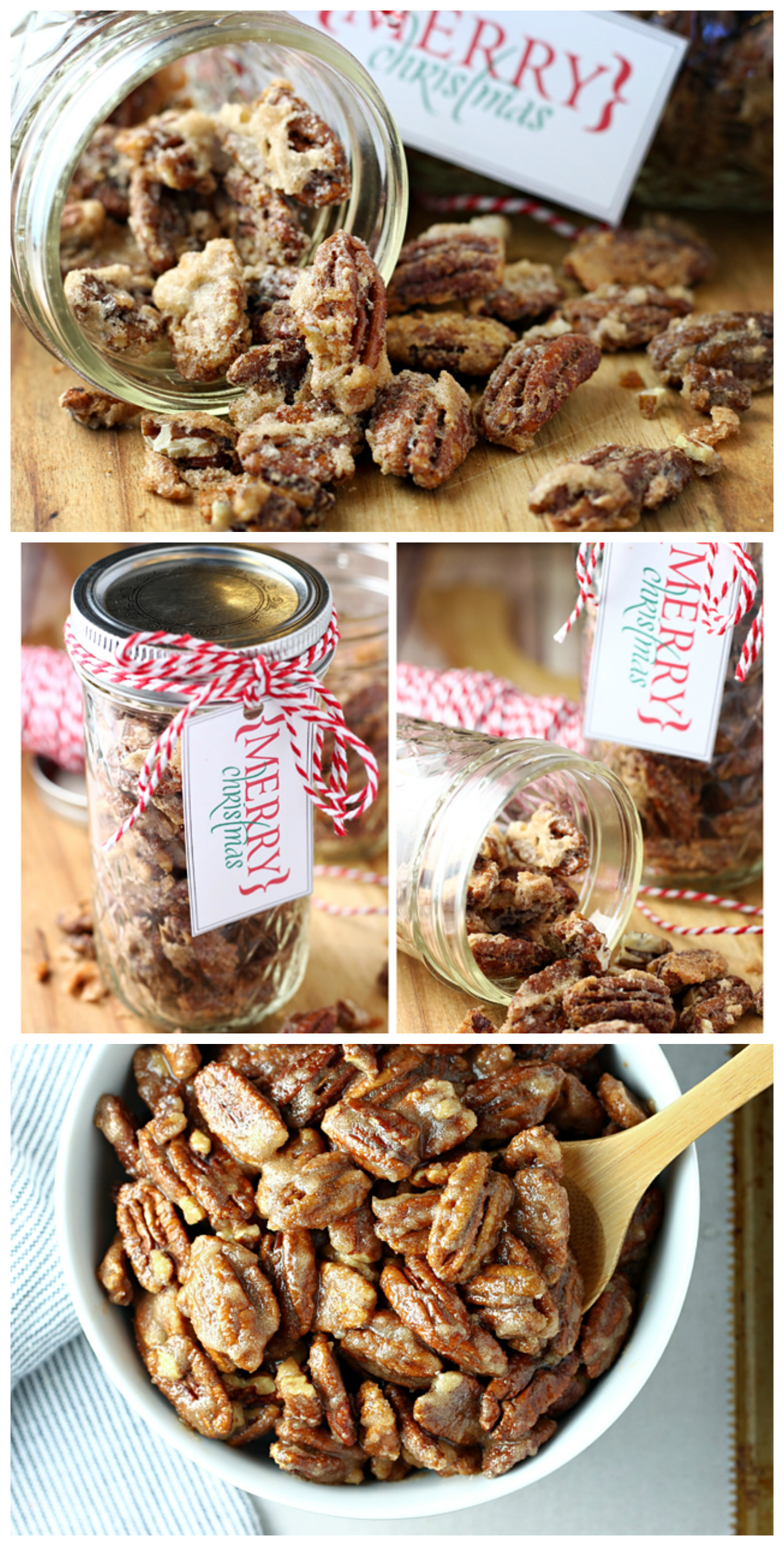 ---
Visit Danelle on her Blog : Facebook : Instagram : Pinterest. And check out these other amazing recipes from her…
Pecan Sandies Shortbread Cookies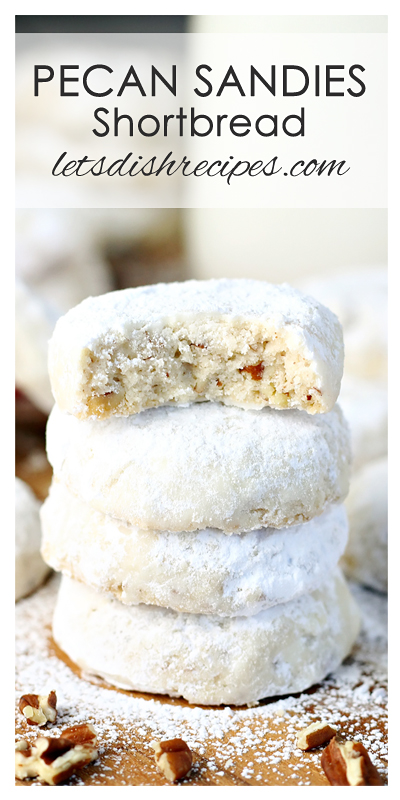 Slow Cooker Cherry BBQ Glazed Sausage Bites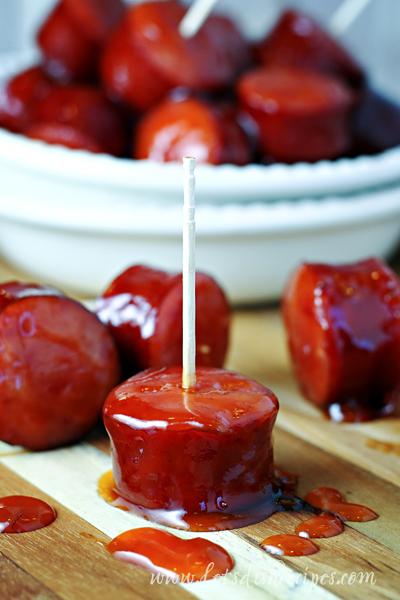 Here are a few more delicious recipes you can find on Eighteen25: