A colorful and perfectly fun retro inspired Halloween Printable. Between the orange background and black owl – can it get any more halloweeny?!?!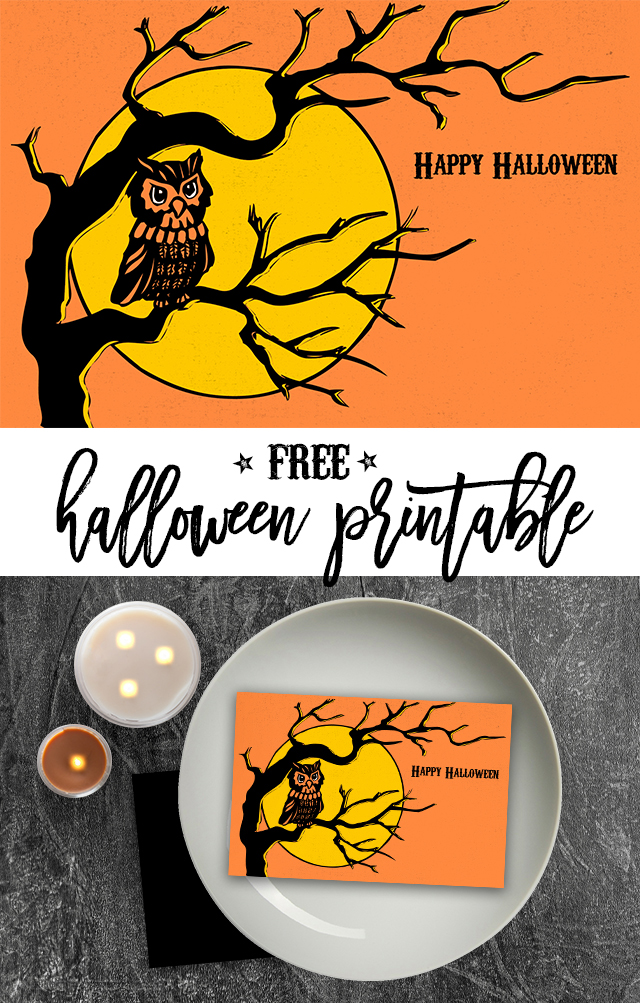 Hey friends. I'm baaaaack (wink-wink). It's Kelly from Live Laugh Rowe. It's been a year or so, so in case your forgot, my blog is a lifestyle blog that celebrates life, creativity and food.
I'm super-duper excited to be here today to share another fun Halloween project/printable. Last year I shared the, "Make no bones about it, I would "rolo"ver" in my grave for you" ROLO printable. So festive, right?
I don't know about you, but sometimes I like to know I have options when it comes to last minute gift tags, place cards, small favors, decorative art, etc. And having printables available is always a win-win, especially for the holidays.
Since I'm able to create a lot of my own printables – I get to have the best of both worlds. Haha. However, I truly enjoy getting to share them with all of you too.
While Halloween isn't my jam (per se), I do enjoy taking on the challenge of creating for the world wide web. I don't like to go too creepy or eerie, it's usually something fun, usable and family friendly for the most part.
Like this Vintage Inspired Halloween Postcard, styled in a floral frog….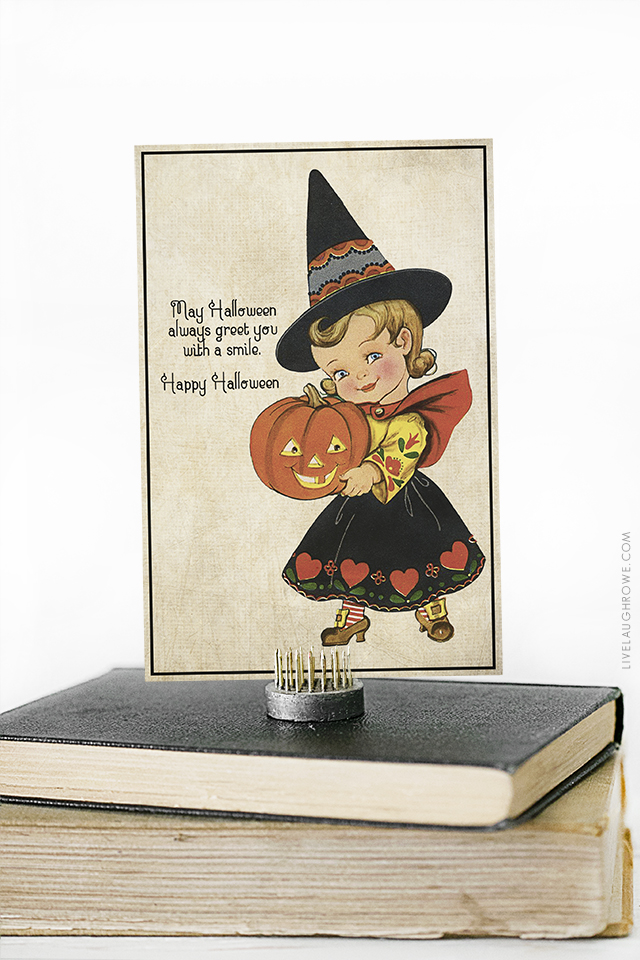 If you're a fan of the traditional Halloween colors (orange, yellows and blacks), I think you'll find so many great uses for this printable card.
Being sized at a 4×6 is where the versatility plays in – it's just the right size to use as a favor or place card at your Halloween dinner.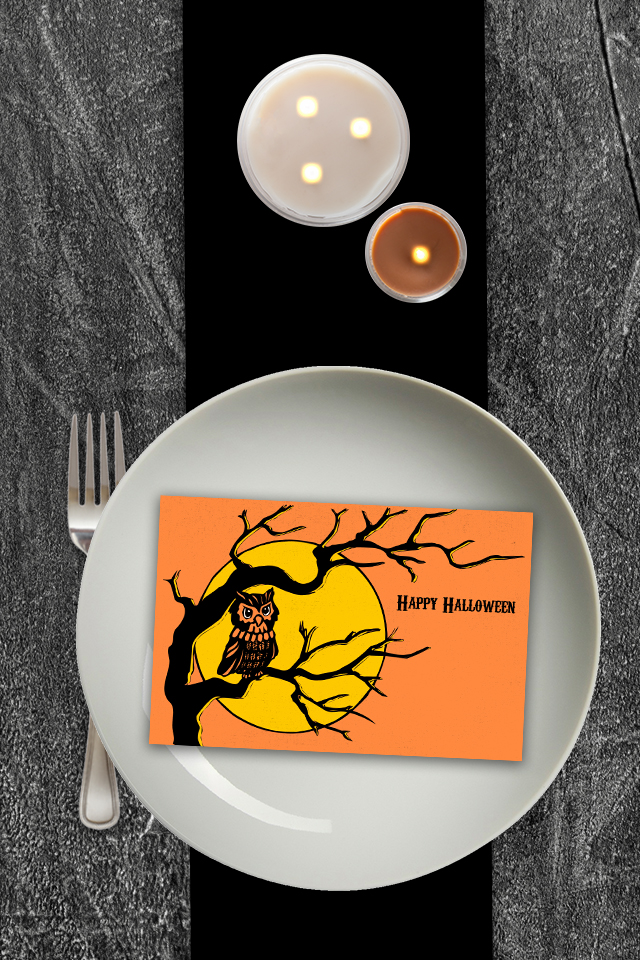 And it could also be used as an invitation, postcard, decor, or gift tag.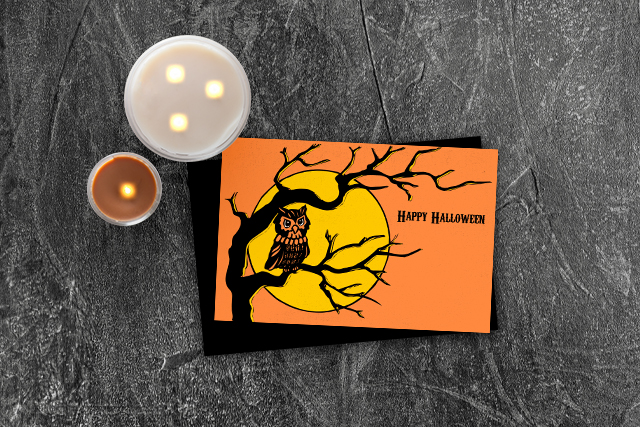 Supplies:
White Cardstock
Printer
Paper Cutter or Scissors
Simply print, cut and put to good use. Easy peasy.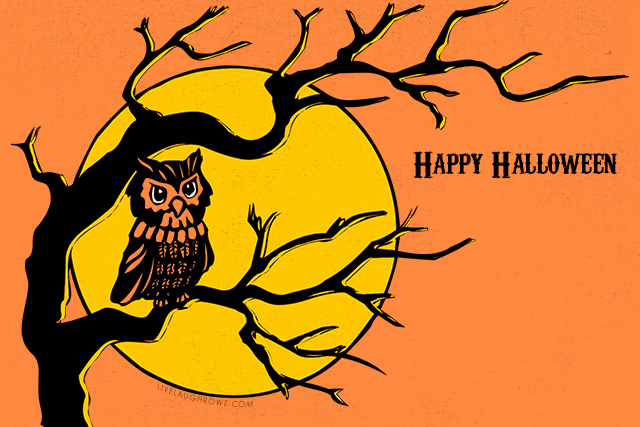 Please Note: All printables and downloads designed and created by Live Laugh Rowe are for PERSONAL USE ONLY. Please do not alter the file or claim it as your own. Resale of electronic files and/or printed versions are prohibited. This is not a vintage print, but was created using several layers and clipart.
Looking for a Halloween Treat? Check out these Orange Creamsicle Pudding Shots… so easy to make and so good.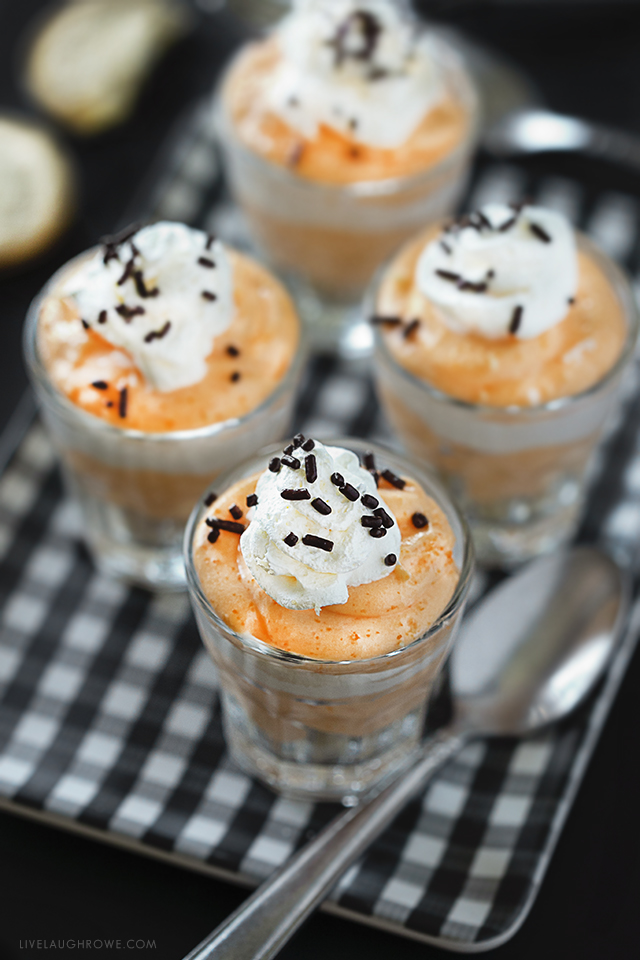 A big thank you to Jen and Jodie for allowing me to be here today… aaand have a Happy (and safe) Halloween.

You can visit Kelly on her Blog | Facebook | Instagram | Pinterest | Twitter
Here are a few more free Halloween printables to check out: