Harry Potter Halloween Printables! Combine your love of Harry Potter + Halloween and display these free printables to celebrate the holiday!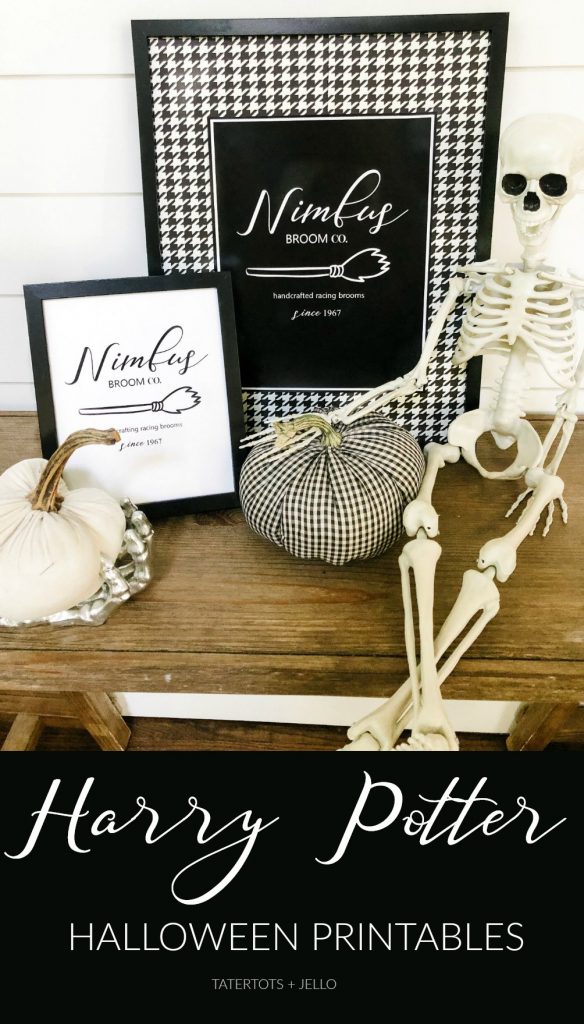 Harry Potter Halloween Printables
Hello Eighteen25 readers! I'm Jen Hadfield of tatertotsandjello.com and I am thrilled to be here today! We love Harry Potter at our house and Halloween seems like the perfect holiday to celebrate with a Harry Potter Halloween Printable.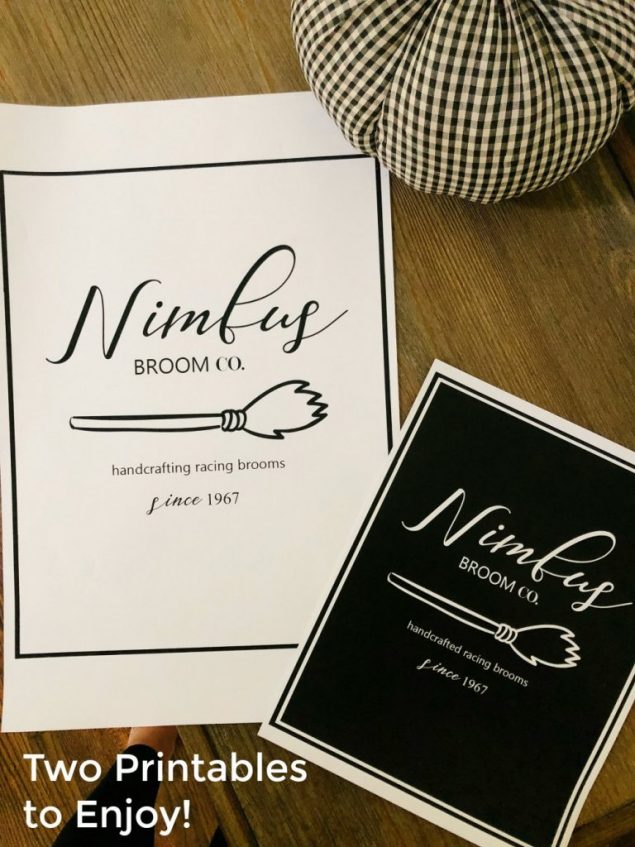 There are so many elements in the Harry Potter films that are creepy and perfect costume ideas. My daughter Hannah was Luna Lovegood a few years ago and we love binge-watching all of the films during October.
Printables are an Easy Way to Decorate for Holidays
Printables are such an easy way to decorate for holidays. All you need to do is download the file, then print out the image and frame it! Voila! You have a cute, easy and inexpensive way to celebrate!
Two Different Harry Potter Printables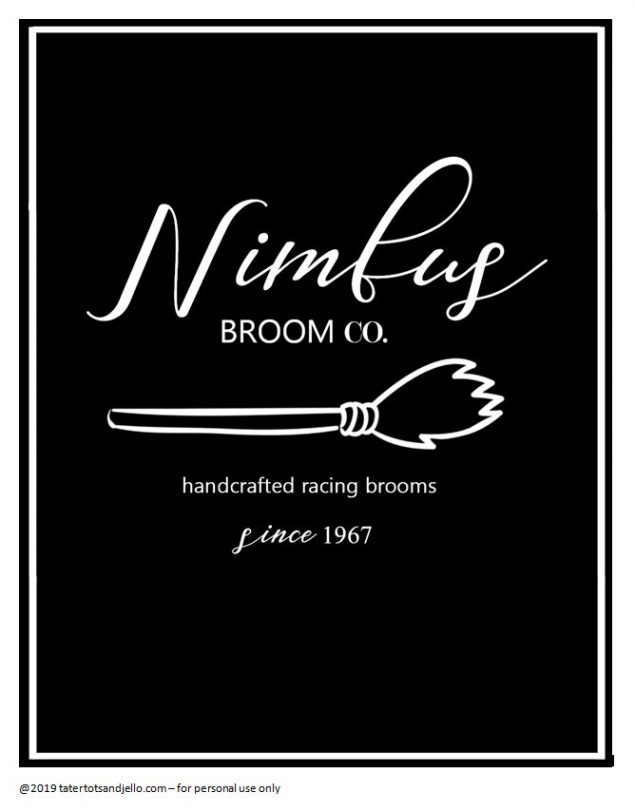 Harry Potter Nimbus Broom Black Printable
I created two different versions of this printable — in black and in white! You can download the black version here at eighteen25 and hop over to tatertotsandjello.com and grab the coordinating white version on my site!
Print off Different Sizes of Harry Potter Printables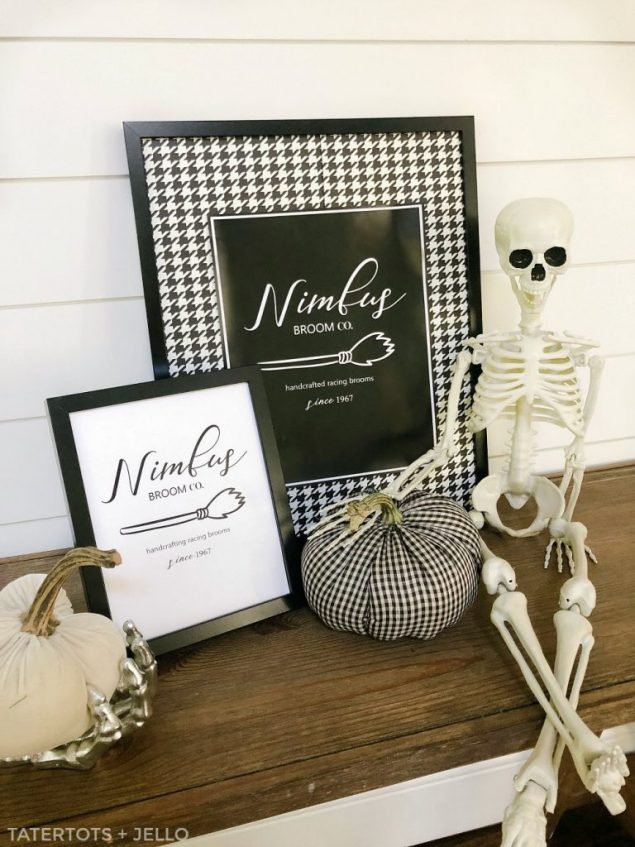 You can print this file at home OR you can send it off to a company like FedEx Printing or Costco and have it blown up into a poster size! I sent the bigger print size that I am displaying to FedEx and had it made into an 11×14 size. But Costco has sizes up to 20×30 if you want to display a huge print. It is also a great idea if you want to throw a Harry Potter-themed party!
An Instant Way to Decorate for Halloween
Then just add a few other Halloween elements and you have a super cute and festive vignette to celebrate this spooky season. I added a skeleton and a skeleton hand holding a pumpkin. But how cute would it be to add some Harry Potter-themed items like a wand or a broom??
Harry Potter Printables are Perfect to Frame for a Kids Bedroom
Plus, for all of you Harry Potter fans out there, this printable is perfect to frame in a bedroom and keep up all year! I love a themed kids bedroom!
How to Make a DIY Background for Harry Potter Printables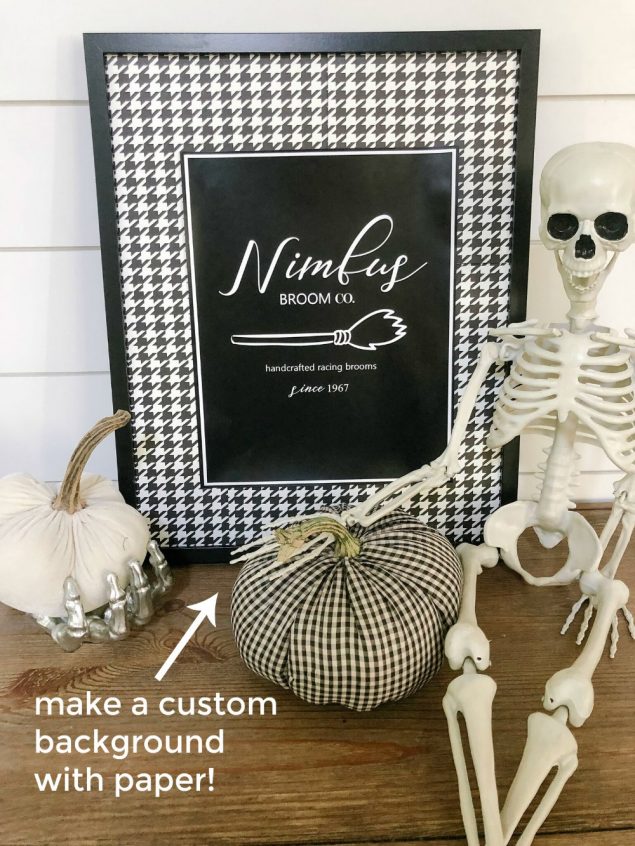 I made a DIY background for the bigger print. This is a fun way to add a little pattern to display this printable. All I did was take 2 12×12 scrapbook papers and I cute them into strips which I laid behind the print, instead of displaying it with the white mat that comes with the Ikea frame. So easy!
Thanks for letting me stop by and share this little idea! Here are a couple other ideas I have created that you might enjoy!
More Halloween DIY Ideas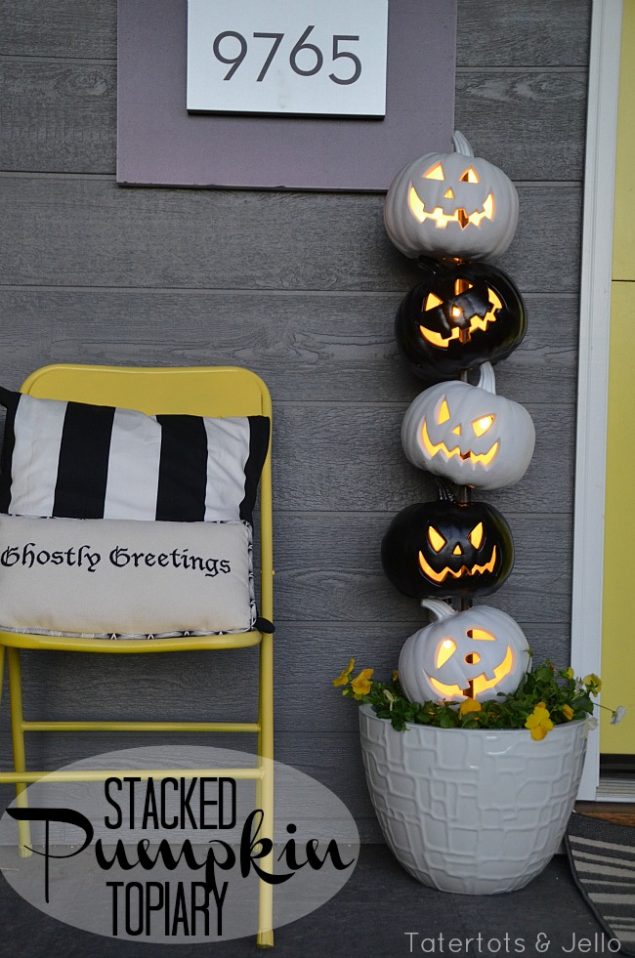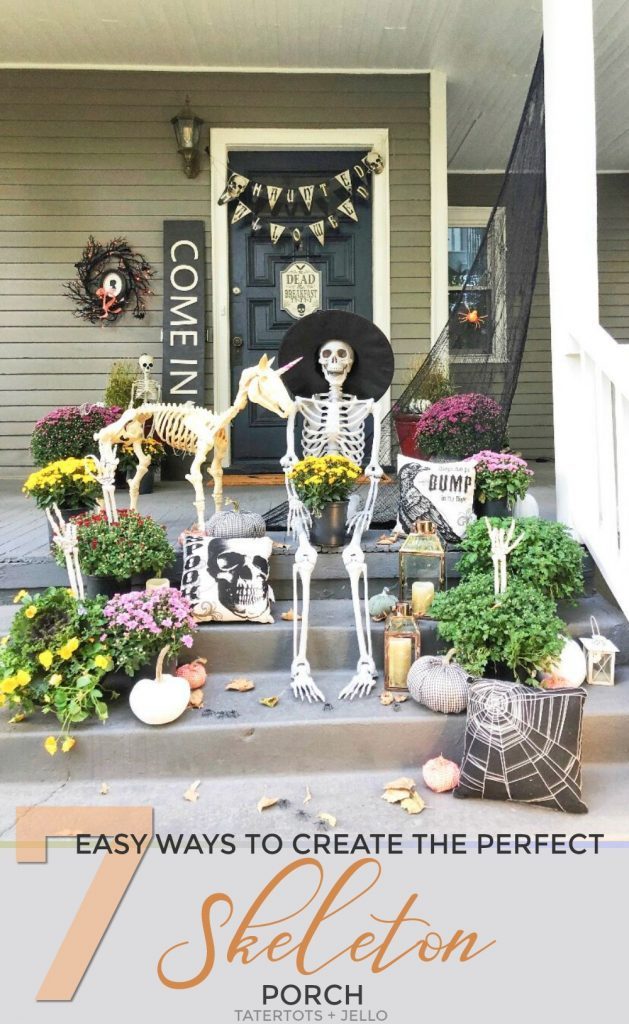 Have a Creepy Day!
xoxo


Visit Jen on her BLOG | FACEBOOK | INSTAGRAM | PINTEREST
Here are a few more free Halloween printables for you to check out: