Hey guys! I'm Pam and over on overthebigmoon.com I share hundreds of incredible family-friendly recipes, DIY crafts and tutorials and home improvement projects that will make your house a home. I am excited to be here at Eighteen25's Spooktacular September to share this fun Halloween Word Scramble!
I love having printable games and activities around during holidays to keep my kids entertained! I've also used them for holiday class parties too! Some of my kids favorite Halloween printables when they were younger were my Halloween Pre-K Pack, Halloween Counting Cards and now that they're getting older I want to create some 'older' kid games! Last year the Halloween I Spy Game was a hit and I'm excited to add this Halloween Word Scramble to our collection!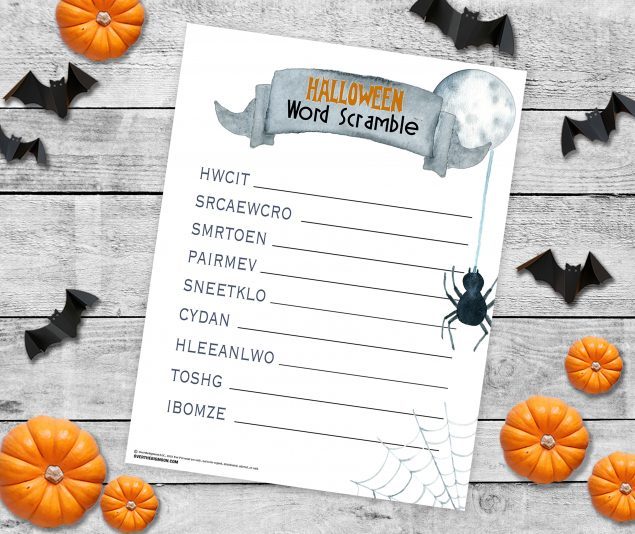 Start by downloading the printable below and then printing it on your home printer!
Then have your kiddos try and unscramble the letters to make a Halloween themed word!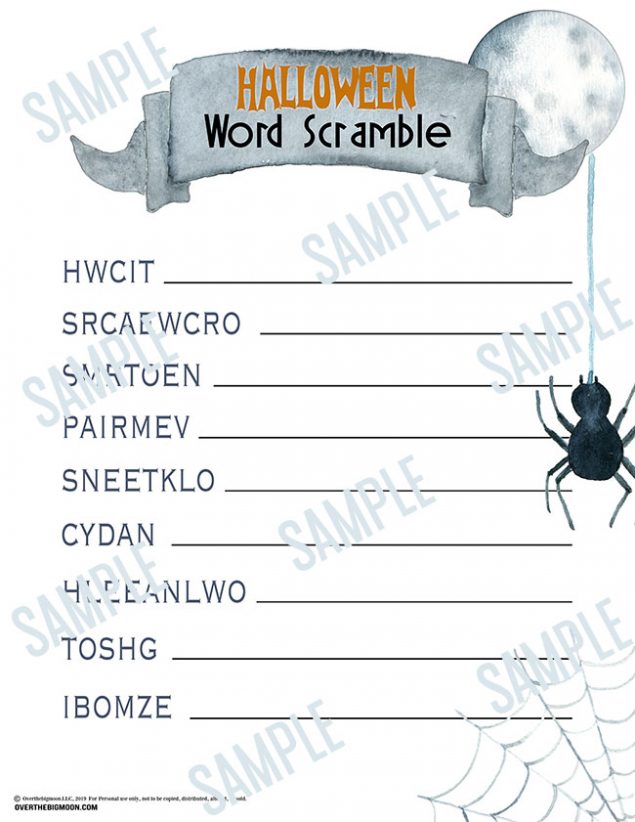 Halloween Word Scramble
Just in case you need a little help un-scrambling the words, here is the answer key!
HWCIT = WITCH
SRCAEWCRO = SCARECROW
SMRTOEN = MONSTER
PAIRMEV = VAMPIRE
SNEETKLO = SKELETON
CYDAN = CANDY
HLEEANLWO = HALLOWEEN
TOSHG = GHOST
IBOMZE = ZOMBIE
To download the printable, just click the button below!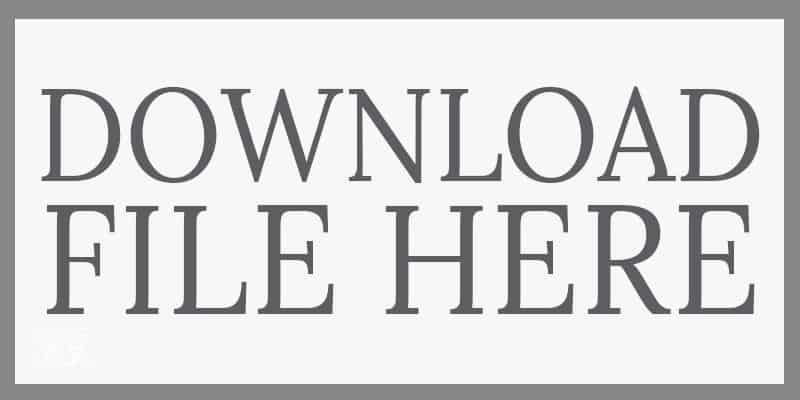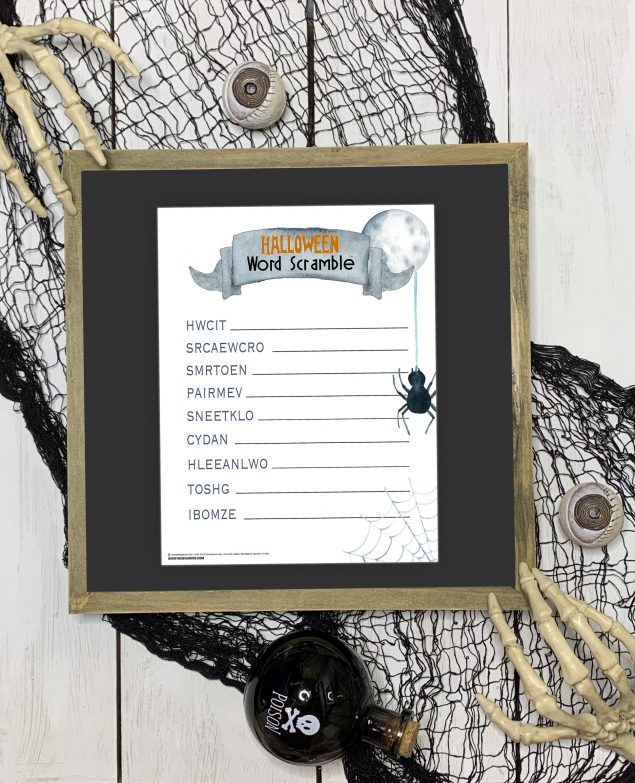 I'd also love it if you checked out some of my other Halloween printables!
Thanks for having me today Jodie and Jen! I really hope you guys love this fun printable game!
I'd love for you guys to follow me on INSTAGRAM, PINTEREST, TWITTER and FACEBOOK for recipes, DIY's and more!

Here are a few more free Halloween printables to check out: