We are sharing super cute Elf On The Shelf Return Ideas today! Just takes under 20 minutes to put together and you can use it year after year for your elf's arrival.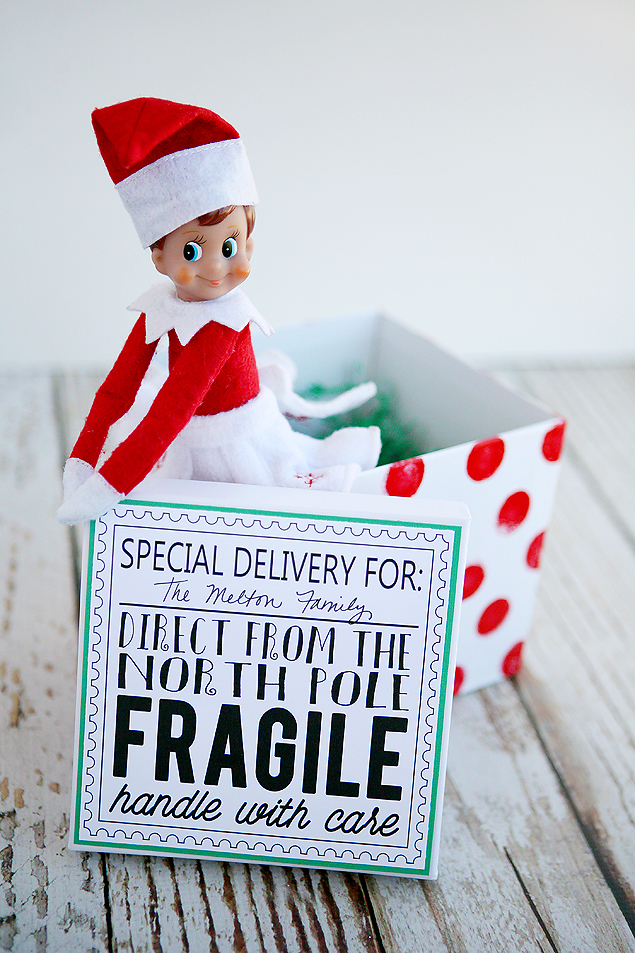 Before we know it those magical Elves will be showing up in homes all over the world. This year your Elf On The Shelf can show up in the cutest delivery box… it'll have your kids telling all their friends about it. 🙂
Make it a tradition and they'll be looking for their special family's elf delivery box every year!
Elf Return Ideas
To make your own delivery box you'll need: [affiliate links included]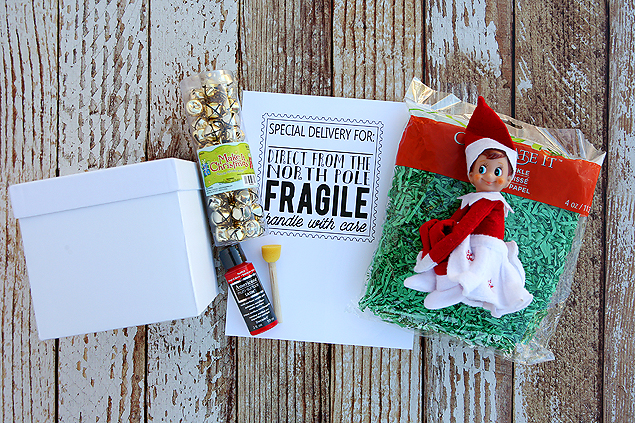 First thing you'll want to do is polka dot your box. Polka dots are super easy with a foam circle pouncer. Dip your brush in the paint and then pounce it a few times to get some of the paint off. Then go to town on your box.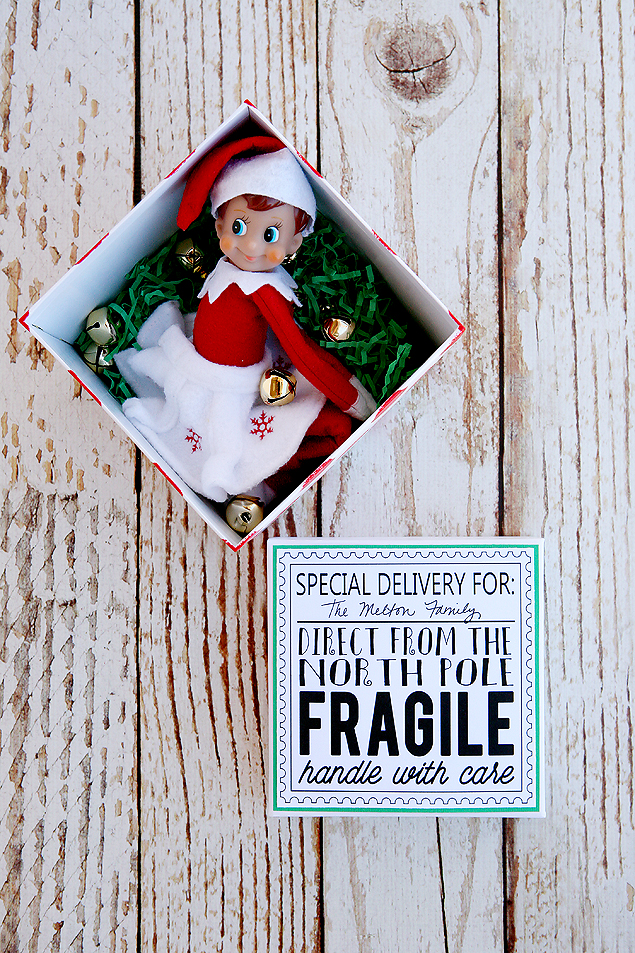 Download, print and cut out the Special Delivery Print. Fill in your family's name. We backed ours with a green cardstock. Then adhere it to the top of the lid.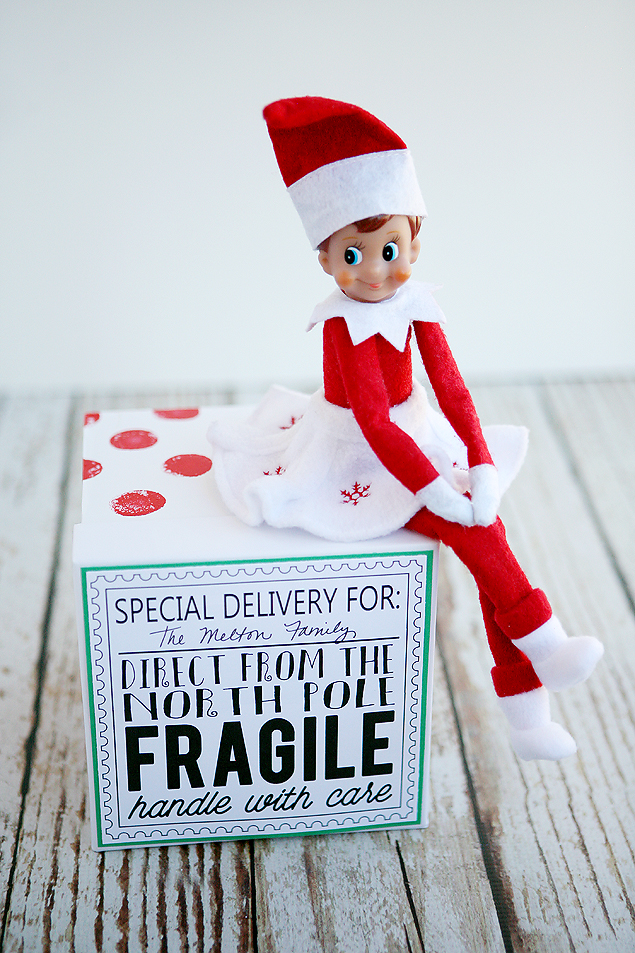 When delivery day comes. Add some shredded paper to your box. Throw in a couple jingle bells and carefully add your elf. If you want to make it a little more special set your box in the freezer for an hour or two. It'll seem like it came straight from the North Pole. 🙂 Your kids will definitely think this is one of the best elf on the shelf return ideas ever!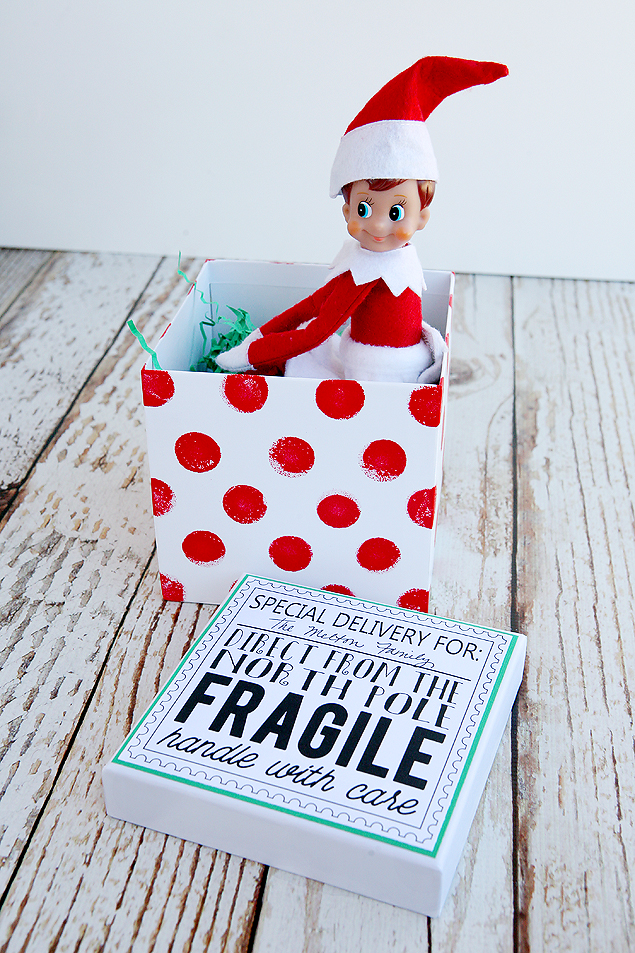 You might also like our Elf On The Shelf Goodbye Gift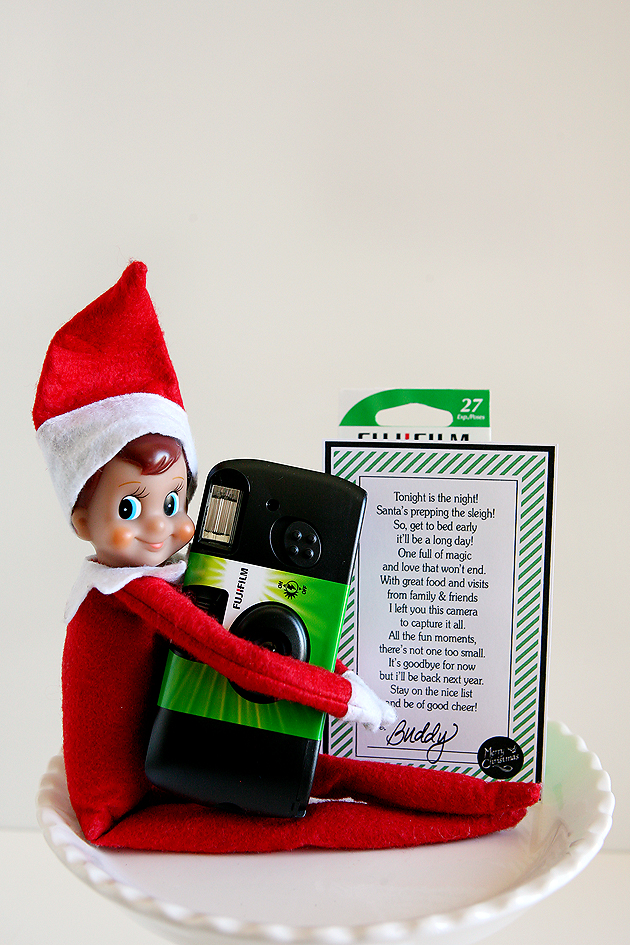 Elf On The Self Ideas, Printables and Activities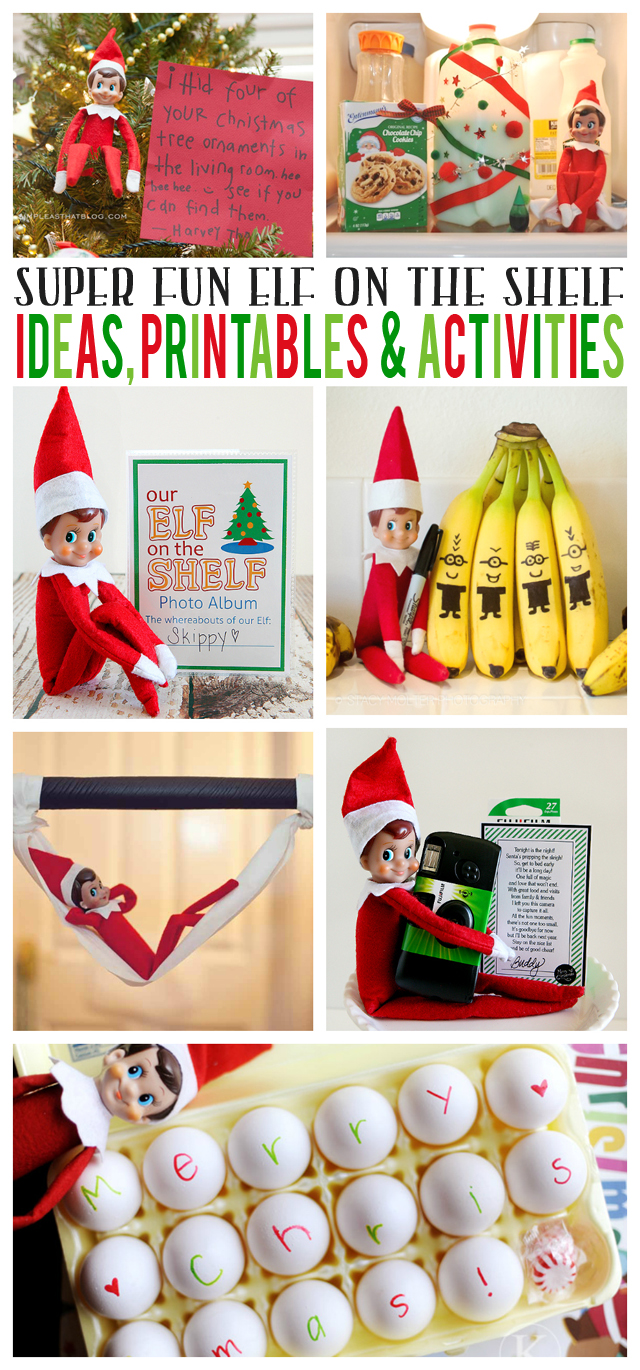 Elf On The Shelf Photo Album