We hope you are going to love this as much as we do. If you have a Christmas Elf you know all the fun places they pop up around your house during the Christmas season. Sometimes they even cause a little mischief or get a little creative while everyone is sleeping. We take lots of pictures of our Elf and now we'll have a fun place to keep all of those pictures. The great part is it will cost about $2 and take about 5 minutes to make. You can't beat that!!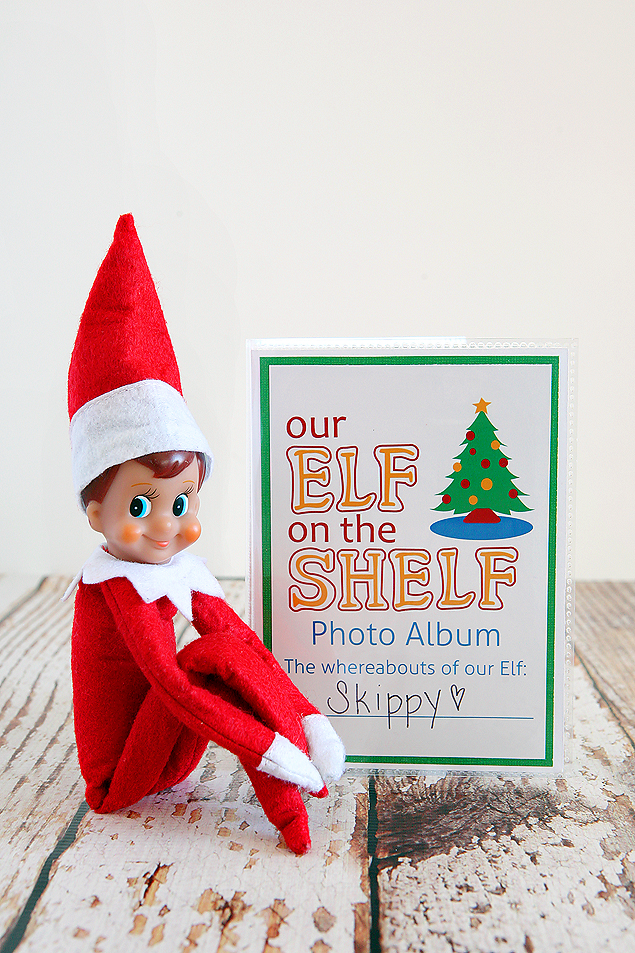 Supplies:
Our Elf on the Shelf Photo Album Cover – download HERE
Plastic Brag Book/Photo Album – You can usually find these for under $2.
Cardstock – Red or Green
Adhesive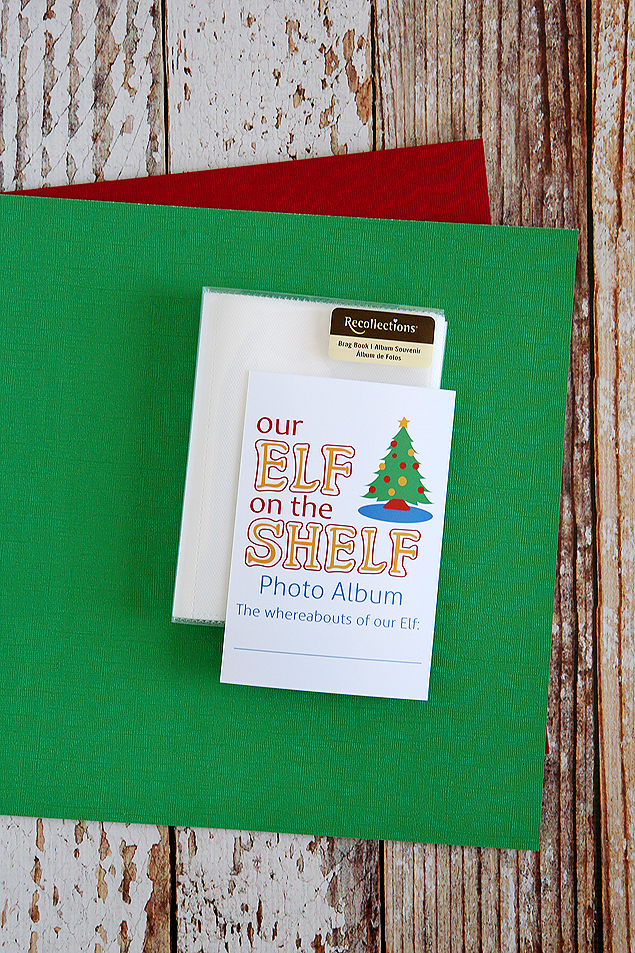 These are so simple to put together. We had our cover printed at Costco as a 4×6 print. We trimmed a little off the top and bottom and then backed it with green cardstock. Adhere them together with a few glue dots and it's ready for you to write in your Elf's name. Then just slip it in the front of the album. You can cut another piece of cardstock to go in the back of the album too if you'd like.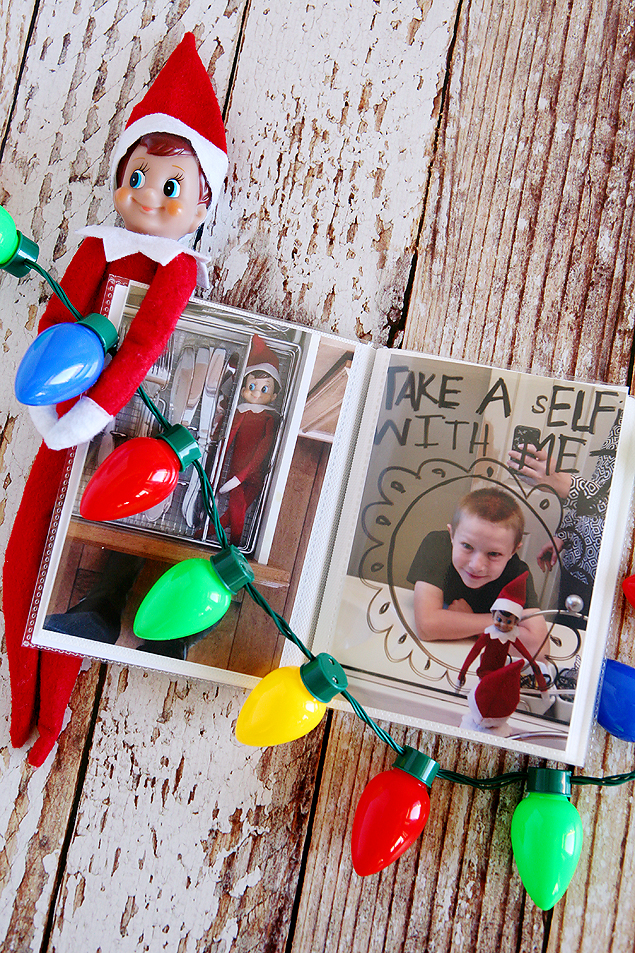 Then fill in the pages with pictures of all the places you find your elf hanging out.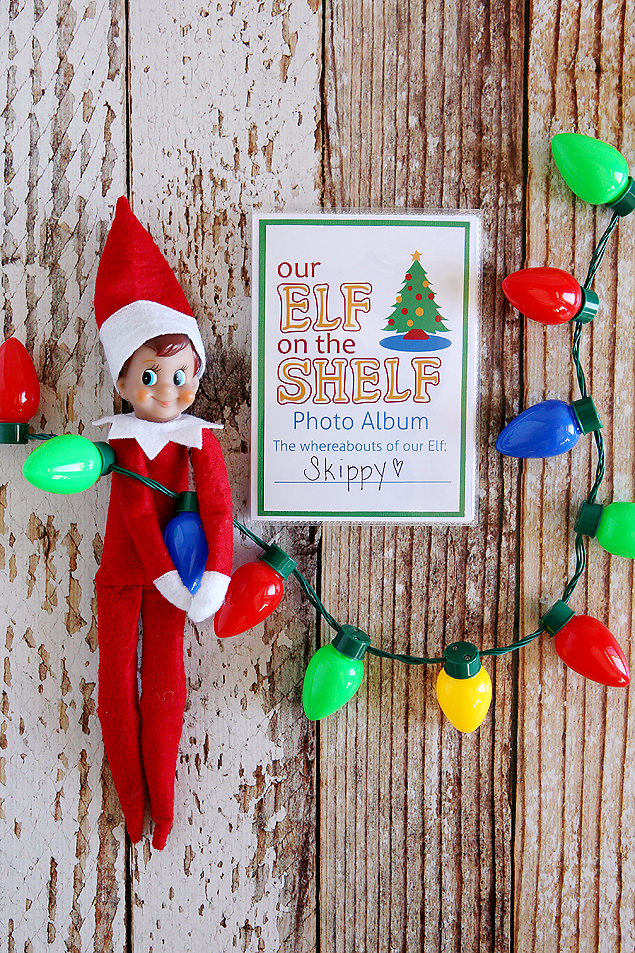 Keep it out all year to remind you of all the fun you had with your elf during the Christmas season. It will be a special little keepsake you'll want to keep forever and ever.
Here are a few of our other Elf On The Shelf Posts:
Elf On The Shelf Returns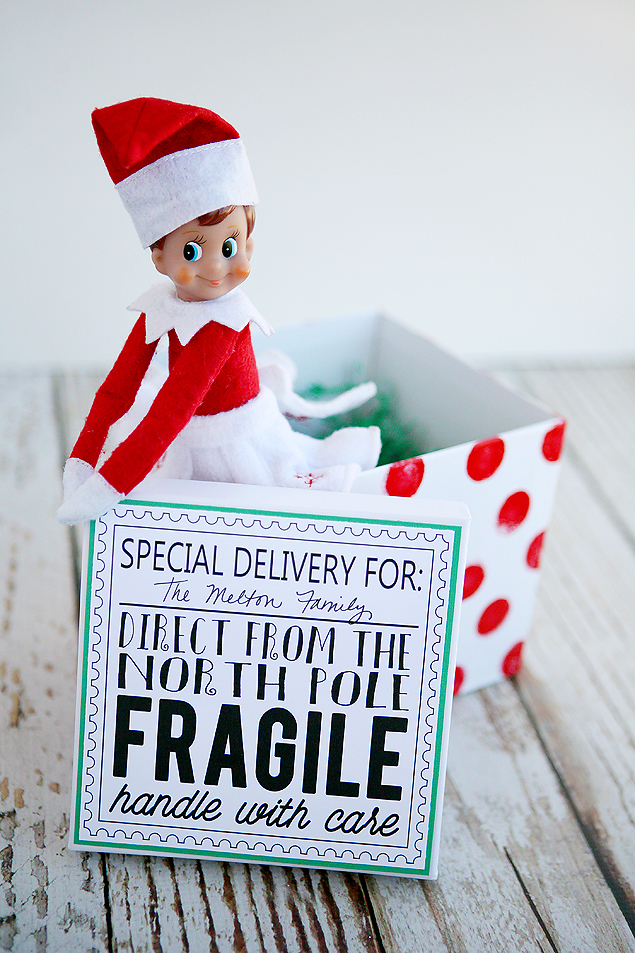 Elf On The Shelf Goodbye Gift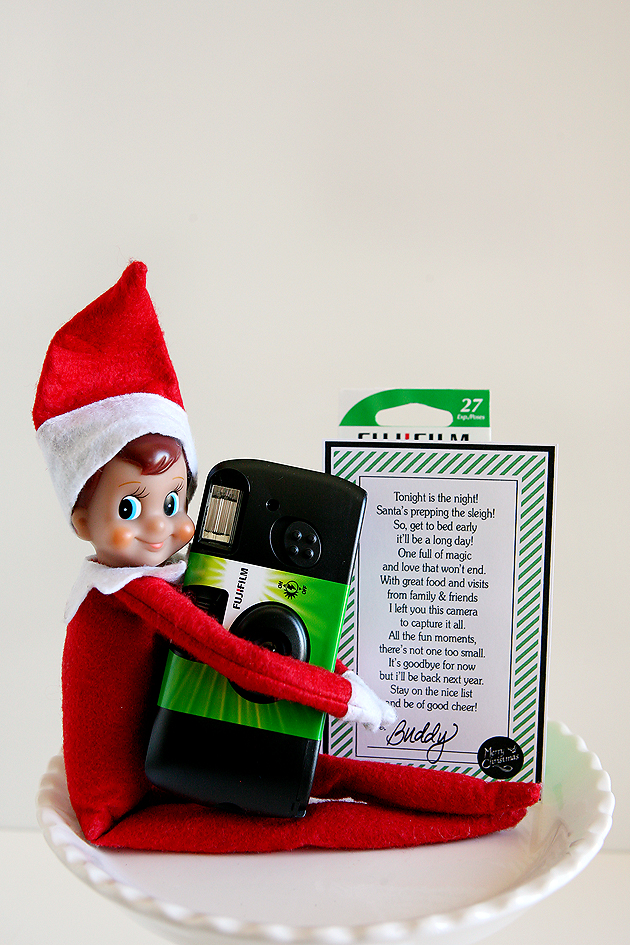 Pin This: