This DIY Earring Holder is so easy to make and only costs a few bucks! Sounds perfect to me, what do you think?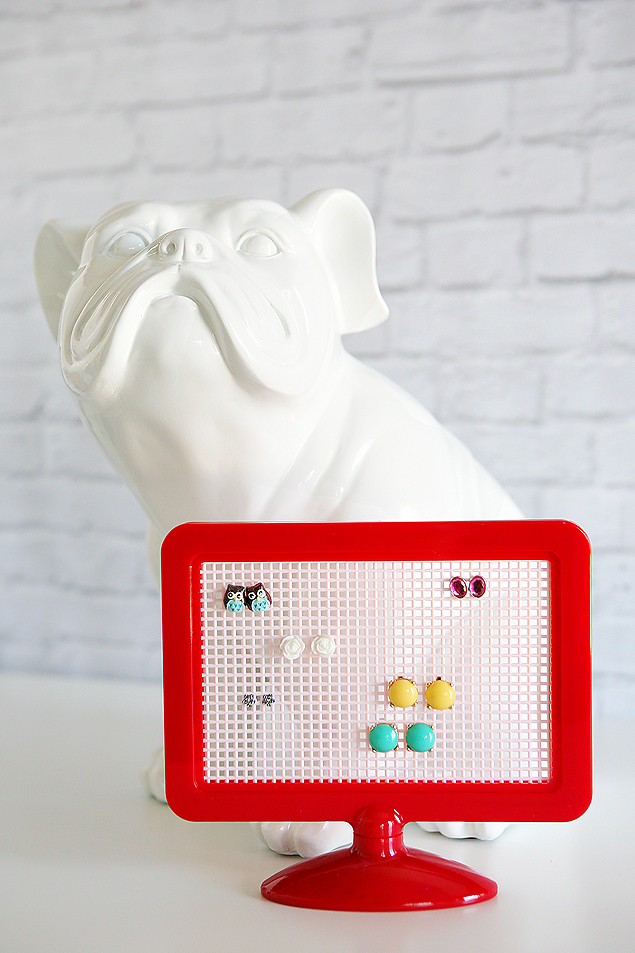 We are so excited to share this simple DIY earring holder with you today for three reasons! It's easy to make, it's inexpensive (under $3 to make) and it's useful! Earring holders are not that easy to find. And when you do….they can be pricey! So, we thought it would be fun to come up with something an adult or child could use that was practical and not breakable. Let's get started shall we?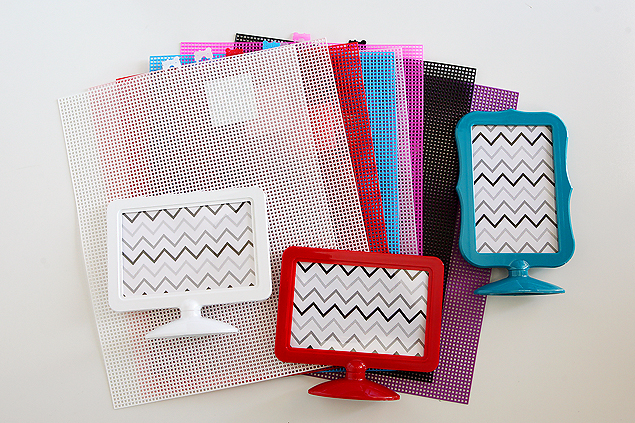 How To Make An Earring Holder
Here's what you need: (affiliate links are included)
Plastic Frame We found our frames that we used at Michaels, but ikea has white ones and you can even order them off of amazon. Super cheap!
Plastic Canvas – You can find sheets of this at most crafts stores or click on the link for some sheets you can grab from amazon.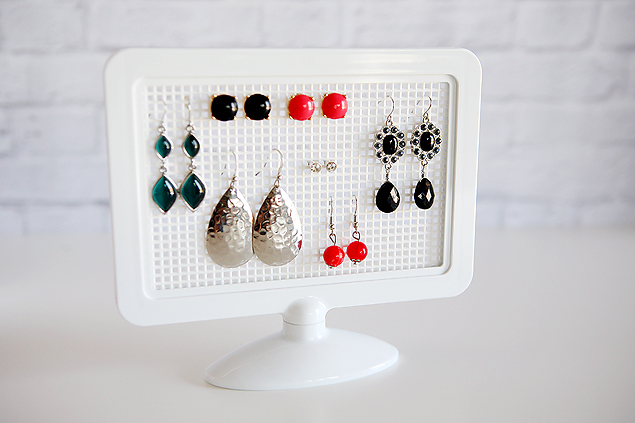 Coordinate these with your kid's room colors. They are so perfect adults and kids alike because they are light weight and won't break easily.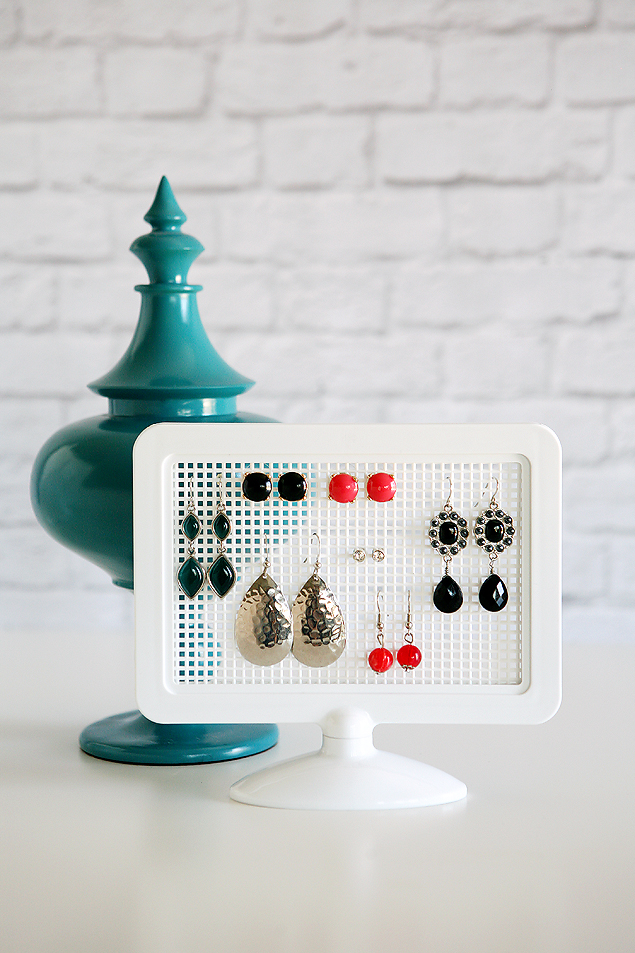 All you have to do is assemble the frame.  Then, using the plastic insert that comes in the frame, cut your plastic canvas the same size.  Insert it into the frame slot.  Now, just start attaching your earrings!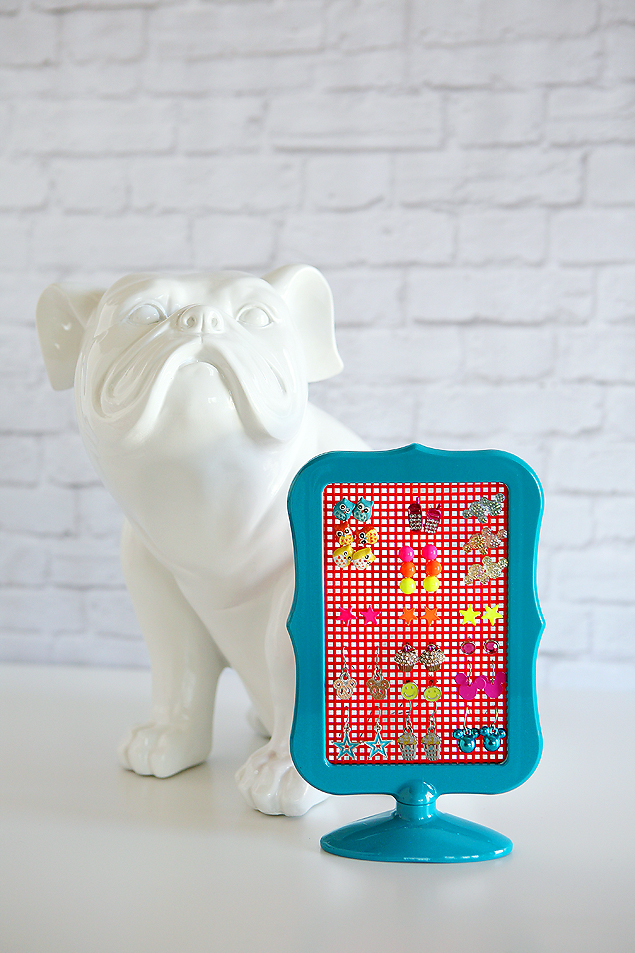 As you can see, there are so many colors to choose from.  If you can't find the color you're looking for, whip out a can of spray paint!  The possibilities are endless!
Here are a few more fun DIY projects to check out: