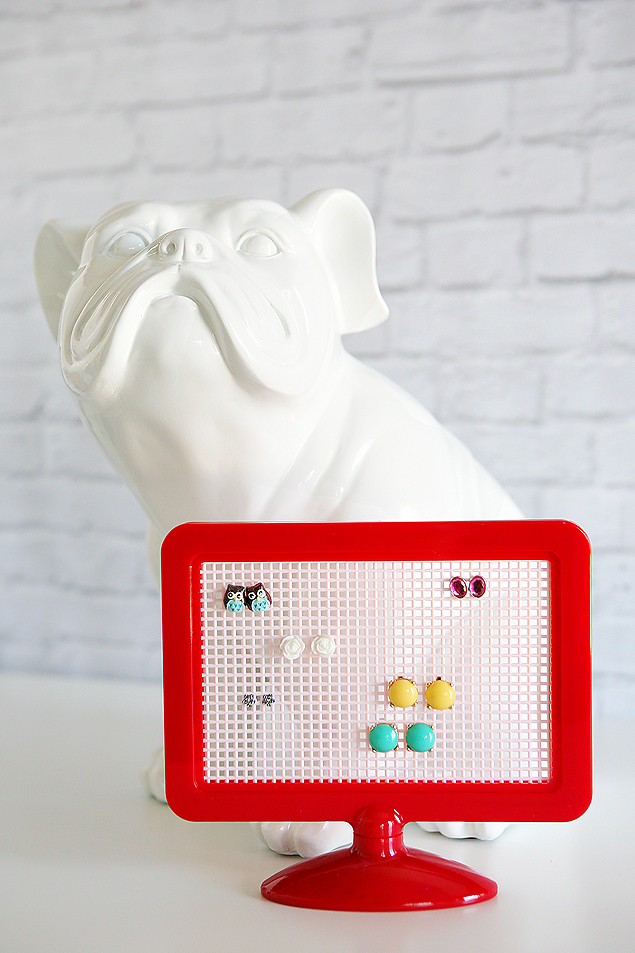 We are so excited to share this simple DIY with you today for three reasons!  It's simple, it's inexpensive (under $3 to make) and it's useful!  Earring holders are not that easy to find.  And when you do….they can be pricey!  So, we thought it would be fun to come up with something an adult or child could use that was practical and not breakable.  Let's get started shall we?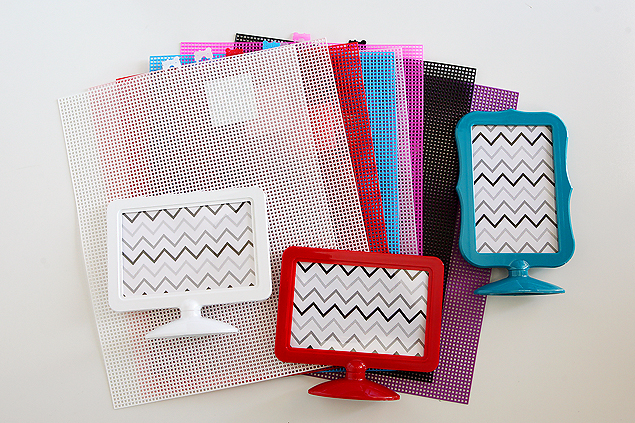 Here's what you need:
Plastic Frame (we found ours at Michaels)
Plastic Canvas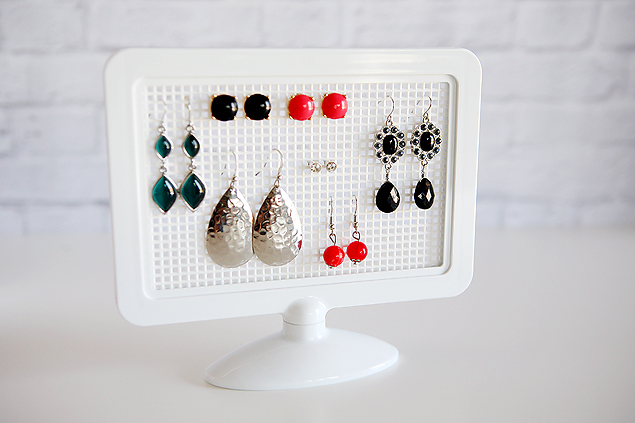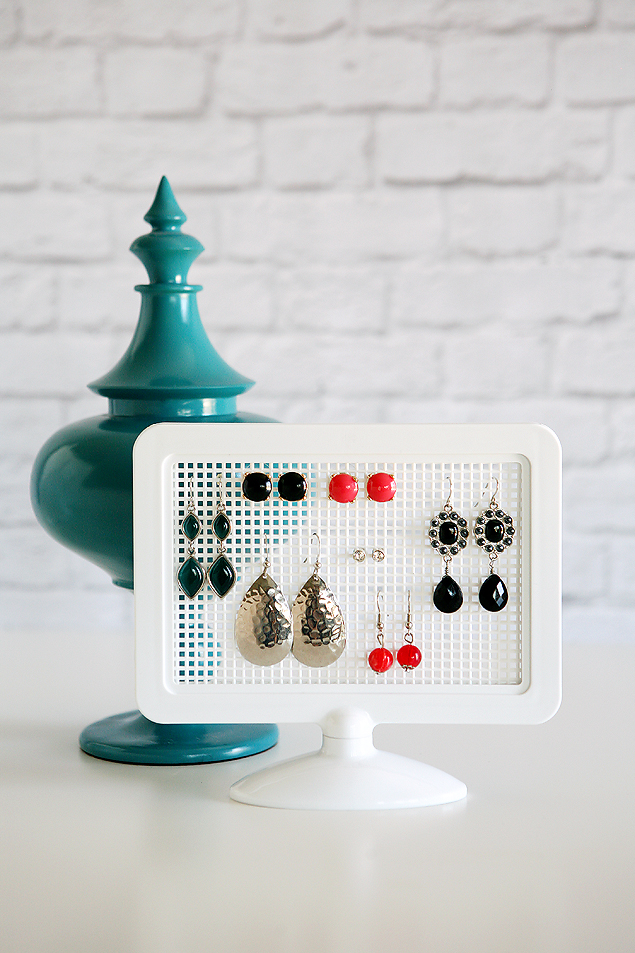 All you have to do is assemble the frame.  Then, using the plastic insert that comes in the frame, cut your plastic canvas the same size.  Insert it into the frame slot.  Now, just start attaching your earrings!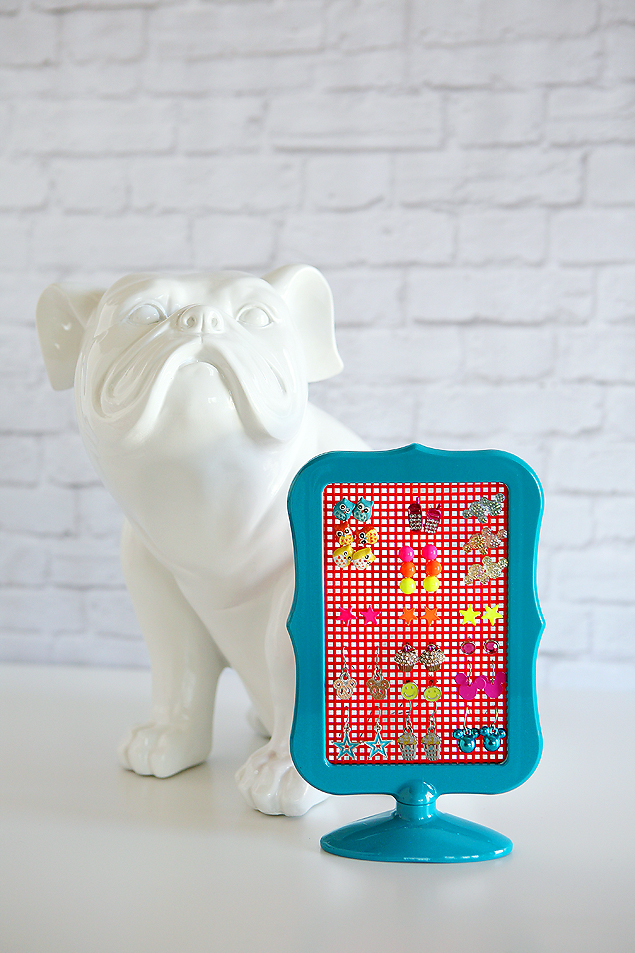 As you can see, there are so many colors to choose from.  If you can't find the color you're looking for, whip out a can of spray paint!  The possibilities are endless!