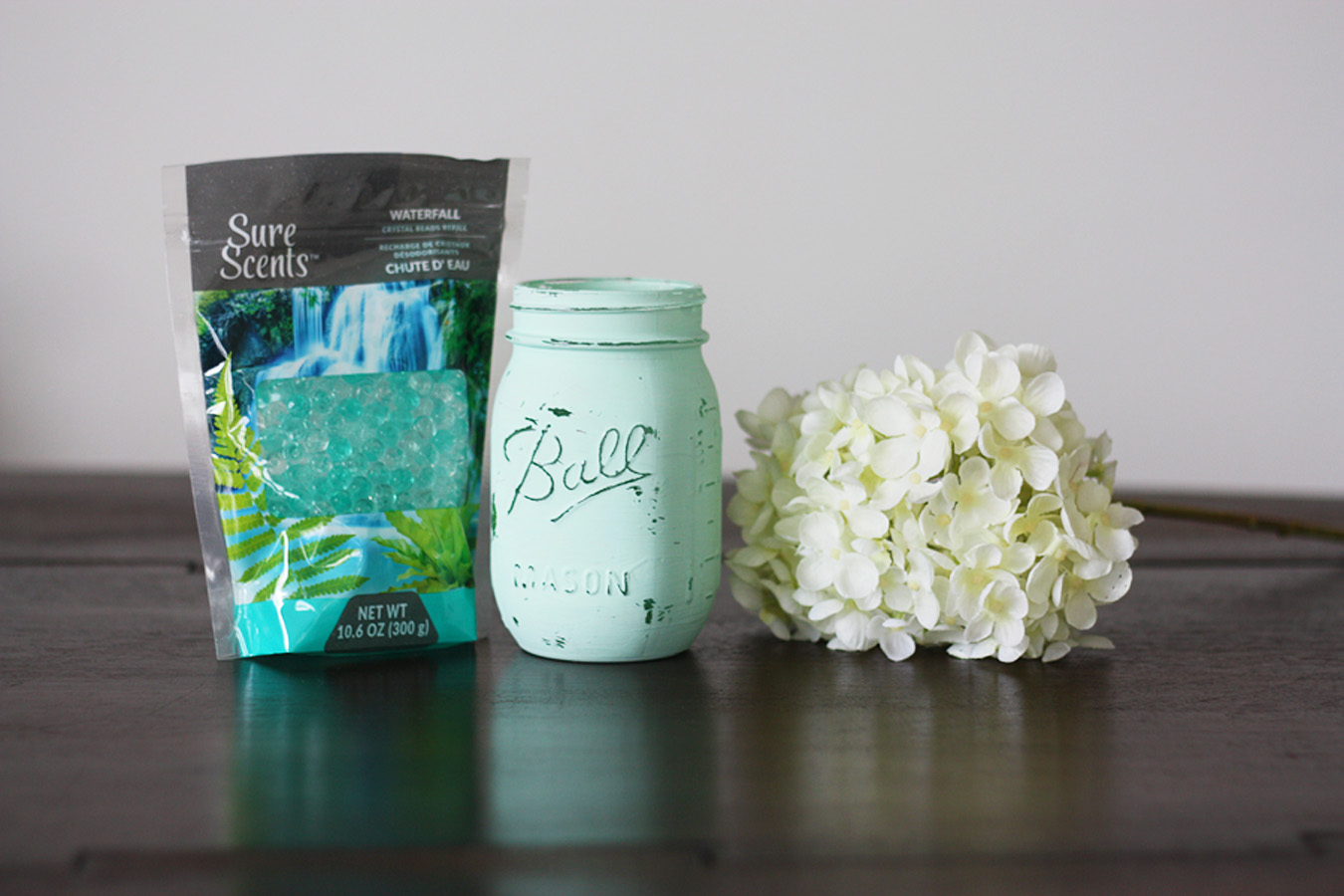 Hi Eighteen25 readers! It's Megan from Short Stop Designs, and I'm doing something a little different today. I usually share a printable, but just the other day I did a DIY project that took me minutes to do and I had to pass this along.
While trying to decide on an air freshener the other day, I was trying to figure out if I wanted to "splurge" and go for the wall plug-in refill or go for the 99 cent air fresheners that look like little round cones. I ended up going for the 99 cent multi-pack ones and was thinking to myself, there has to be a better way to display this in the bathroom or somewhere in my home. And then an idea popped in my head! If you put it in some sort of jar and add some flowers over it, no one would ever know you bought the cheap stuff! And it would look really cute!
Well, when I got home, I tried to fit one of the cones into a jar that I had laying around and it didn't fit. I tried a bigger jar but it was really tough to get out. So then I looked around again a second time, this time at the Dollar Tree and found the air freshener beads and thought, "perfect!" I promise, this is the easiest thing you will ever do and you will love the way it looks in your home.
Here's what you'll need: (affiliate links included)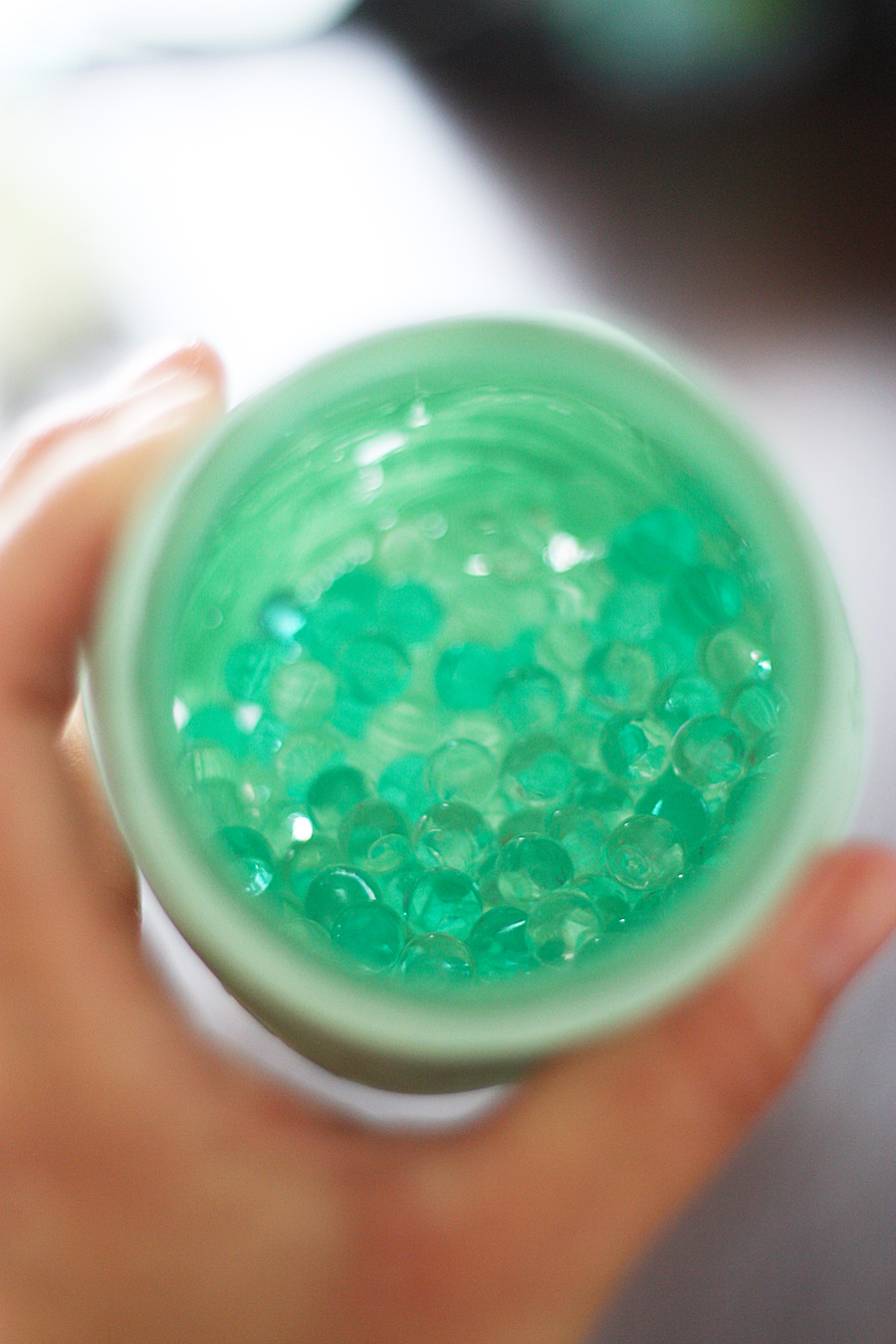 Pour desired amount of Air Freshener beads into the jar. I recommend doing this over a sink. I didn't, and the few that didn't make it into the jar went all over the place, it was a disaster. So do yourself a favor and do it over a sink. 🙂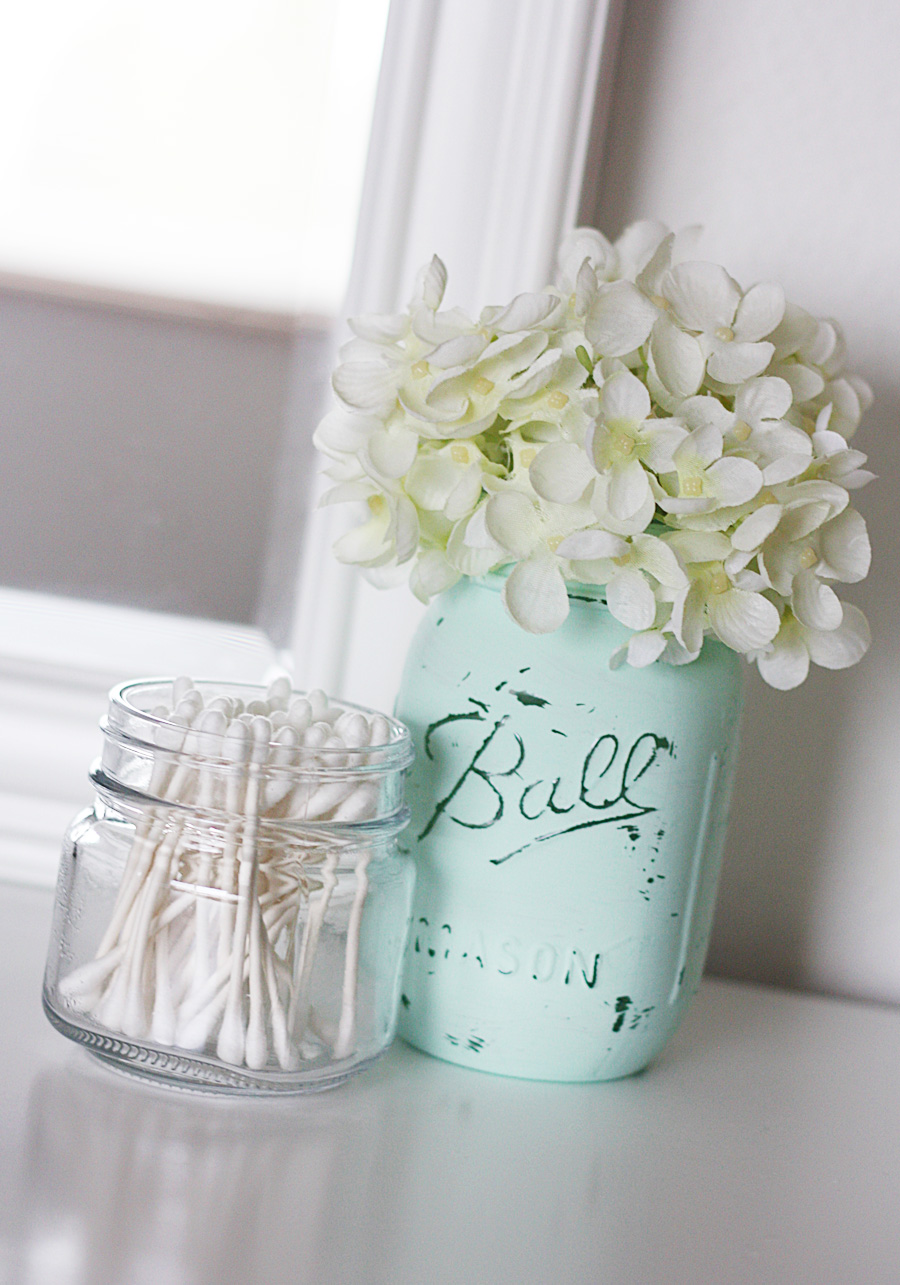 Place your flowers in the jar and you are all done!
It is that easy, and you can smell your air freshener even with the flowers covering the jar! I love that my house smells goods and looks good too!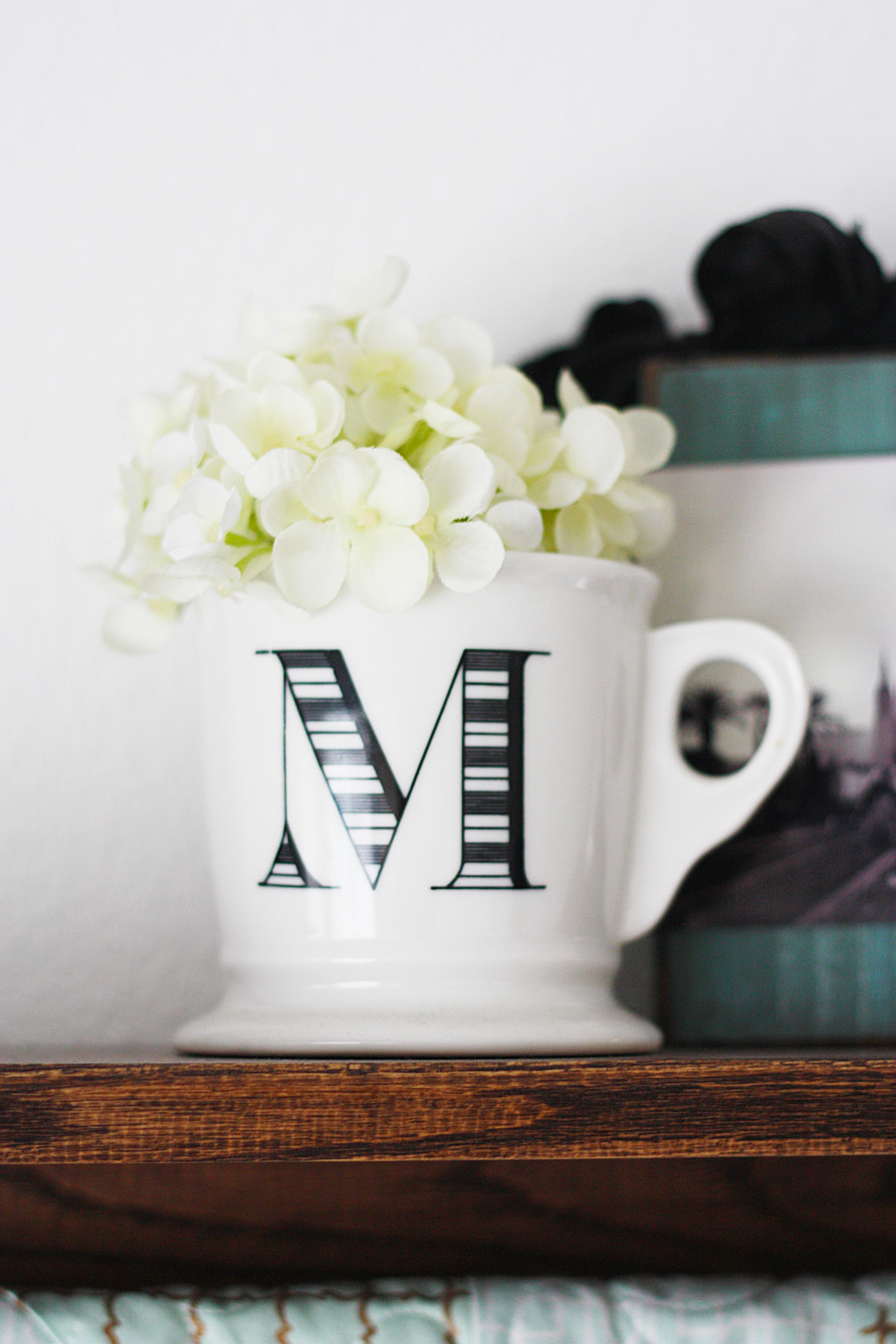 You can even use an old mug you haven't used in forever or any other container. I have used this cute mug from Anthropologie as a flower holder for years because we never drink coffee or anything hot that often. I didn't want it to sit in our cupboard, so I turned it into a flower mug and after this idea, it will now also be used as an air freshener!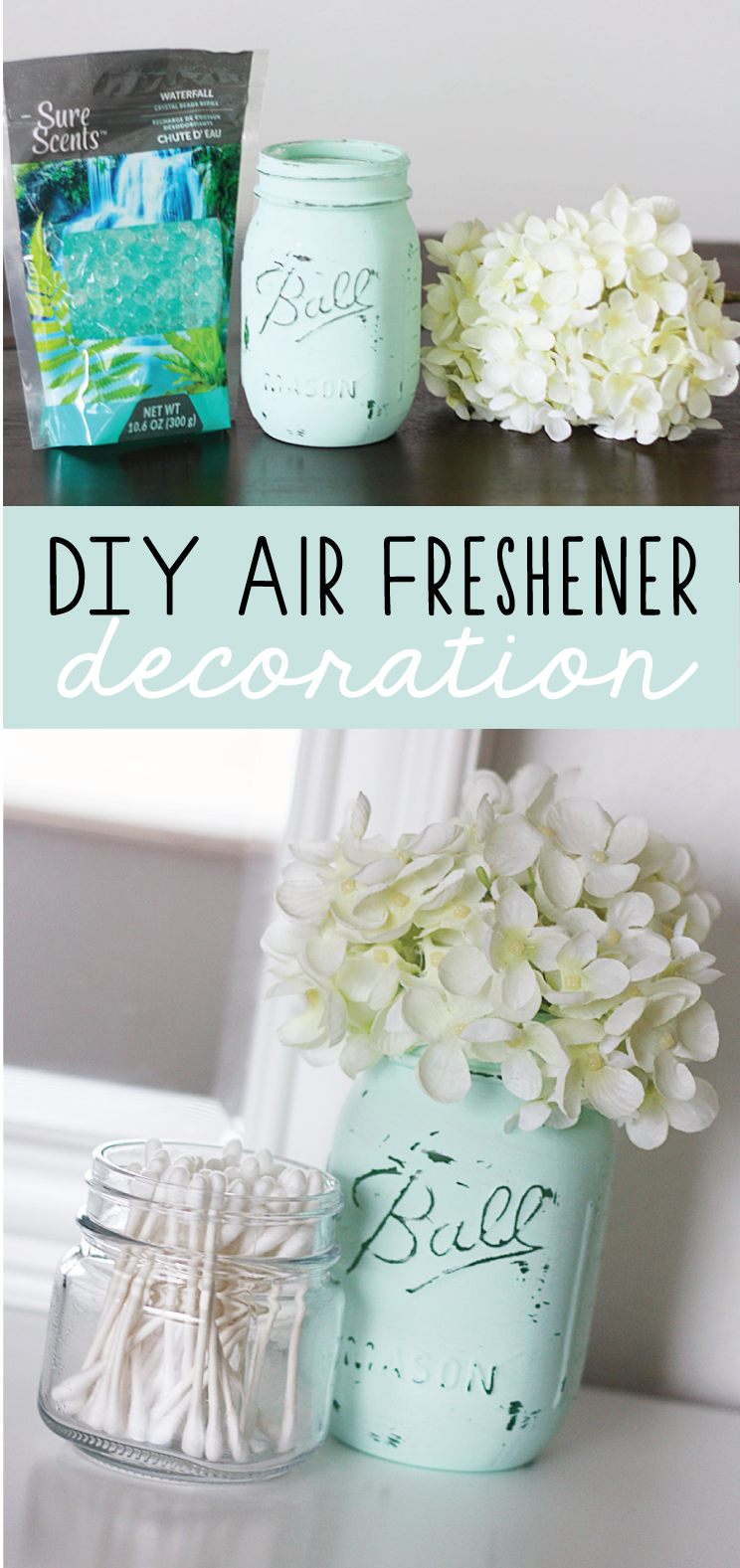 ---
Visit Megan at her Blog : Facebook : Instagram : Pinterest : Twitter
and check out these other great posts from her…
Hello Beautiful Spring Print