These tasty little Sausage Cream Cheese Crescent Rolls are perfect for any meal of the day. They are super easy to put together and everyone loves them!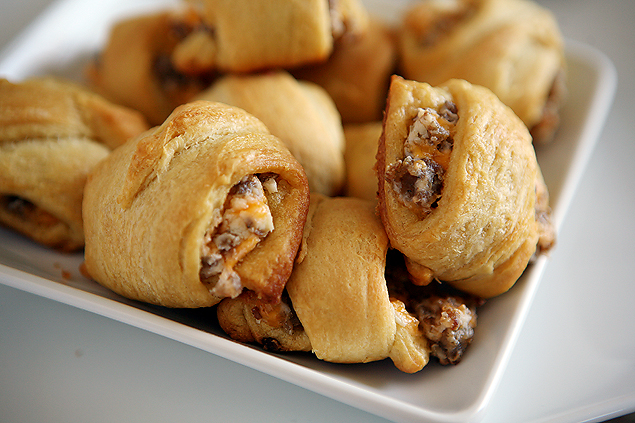 These sausage cream cheese crescent roll ups are just delicious. They are perfect to serve for breakfast, as an appetizer or for any meal of the day. They only require a few ingredients and are super quick to put together. Give them a try because everyone loves them.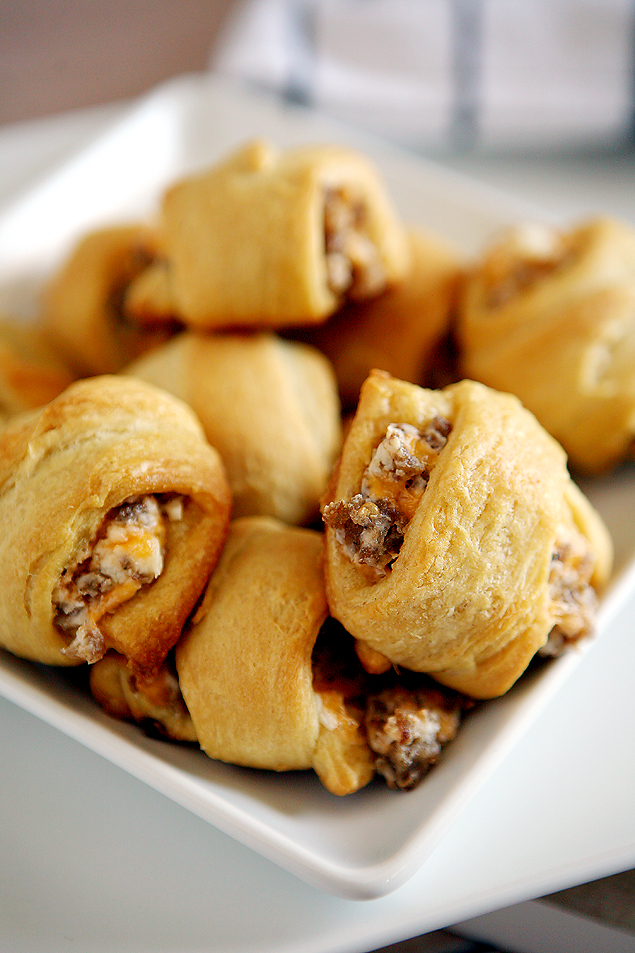 Sausage Cream Cheese Crescent Rolls
Ingredients:
16 oz Pork Sausage
8 oz Cream Cheese, softened
2 cans (8 oz) Refrigerated Crescent Rolls, I like to use Flaky Butter flavor
1 Cup Shredded Sharp Cheddar Cheese
Instructions:
Heat oven to 375 degrees.
Cook sausage in a nonstick skillet over medium-high heat until no longer pink. Drain fat and let cool for about 5 minutes.
Combine sausage, cream cheese and shredded cheese.
Unroll dough into triangles. Then use a pizza cuter or knife to cut each triangle in half long ways.
Place a rounded tablespoon of sausage mixture onto the larger end of each triangle and roll up.
Place on ungreased cookie sheet and bake at 375 for 13-15 minutes or until golden brown. Serve warm.
For More Sausage Recipes, Check out: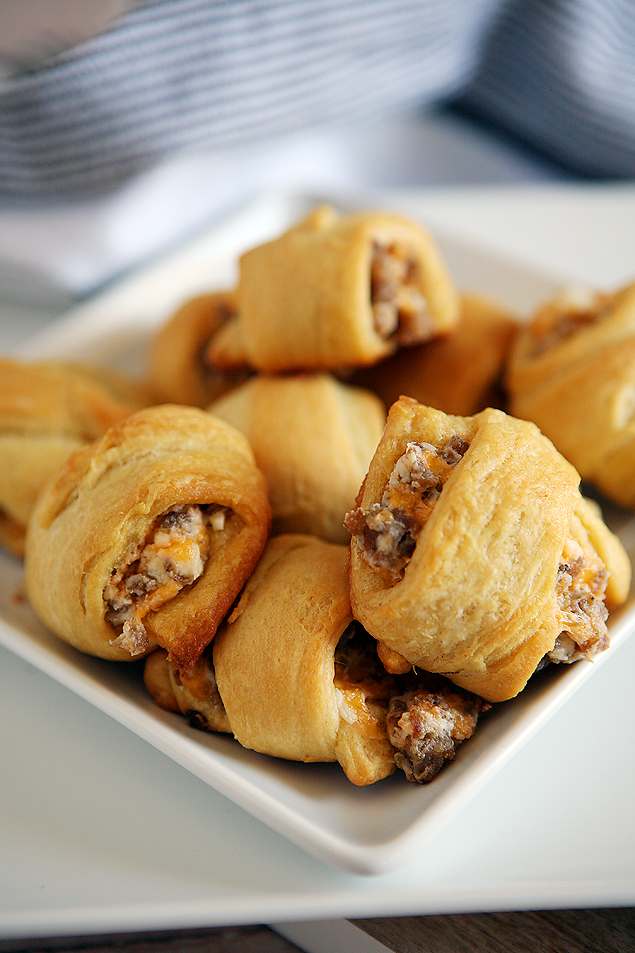 Hopefully you have leftovers because these are great the next day too. I love heating them up in the air fryer for 4-5 minutes on 350 degrees. Just as good if not better than the day you first made them!