Looking for Creative Birthday Gifts? Give them a little pocket change… in a real pocket of course!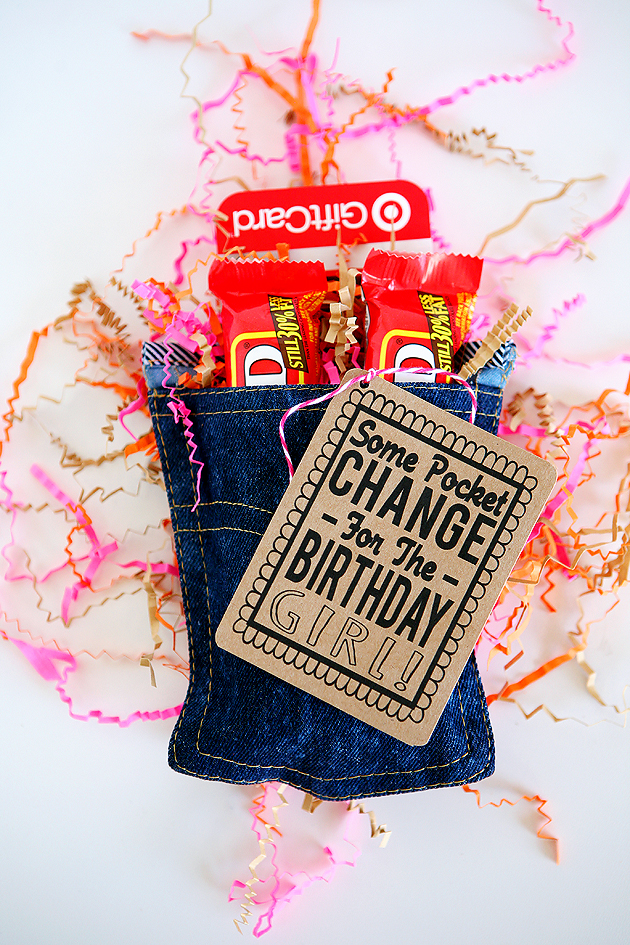 Creative Birthday Gifts
What you'll need: affiliate links are included
– A Denim Pocket (grab some old jeans from the thrift store) We were able to find a denim pocket garland at the craft store.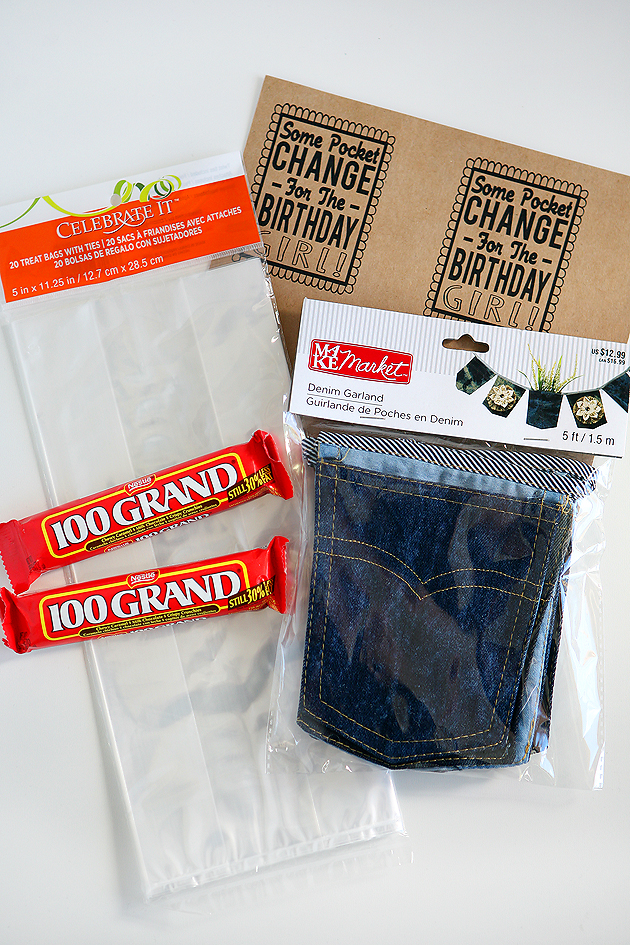 If you can find a garland all you need to do is cut it into individual pockets. Definitely keep the rest of the pockets to use for other gifts or, make them all at once and be ready for the next birthday party. If you are grabbing some old jeans from the thrift store. Just cut out the 2 pockets from the jeans.
Next, we put in the candy bars and gift card and just stuck in the crinkle paper where it was needed. Put your pocket into the cellophane bag and throw in a little more filler. Tie it up with some cute twine and attach your tag and you're good to go!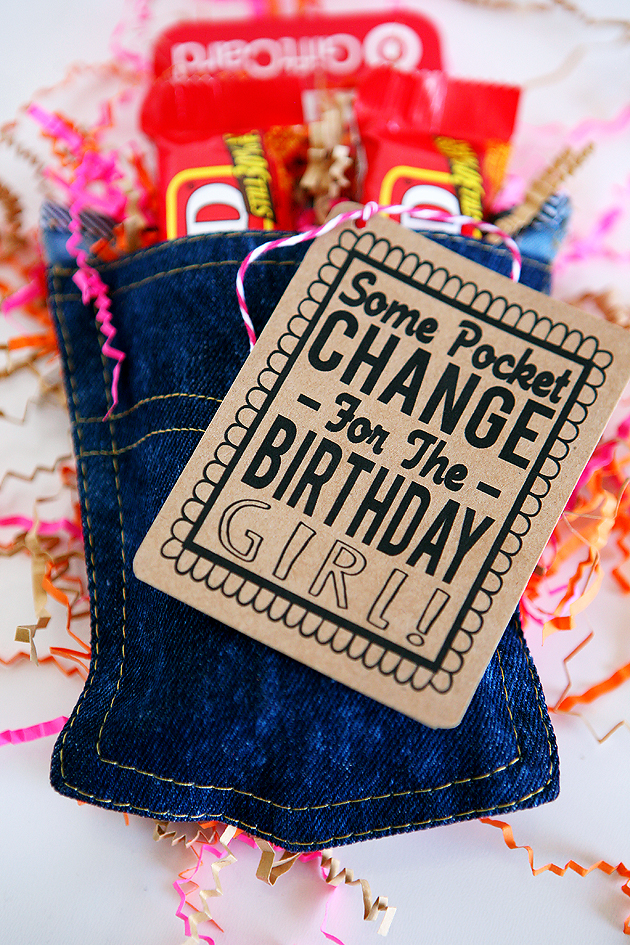 Now, this creative birthday gift is going to make for one happy birthday girl! I know I'd be happy with a little birthday pocket change!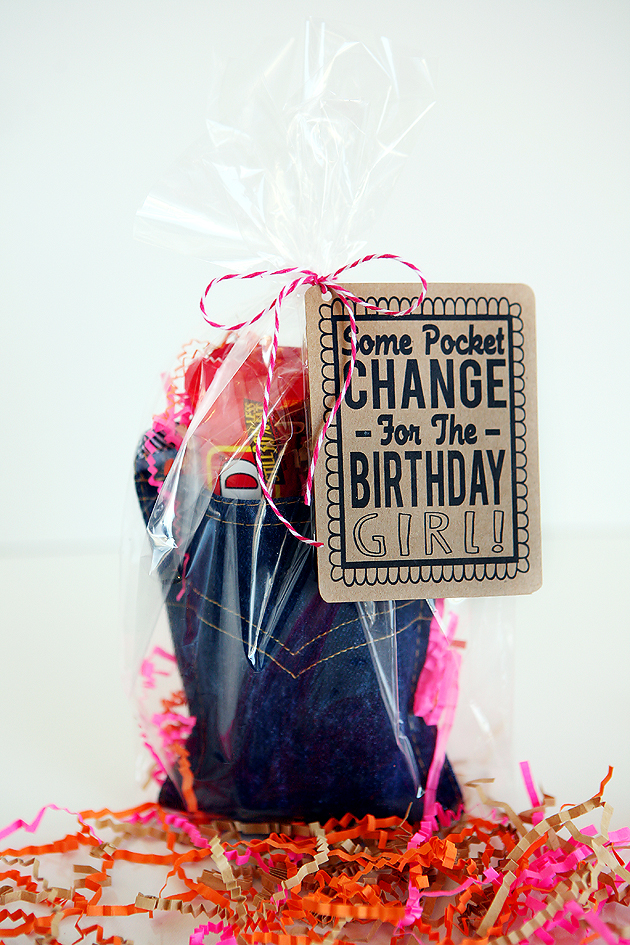 Here are a few more fun birthday gift ideas: