Michaels has named Denim the craft trend of 2015. So, for this months Michaels Makers project we are playing with…..you guessed it…..denim! If you haven't been in a Michaels lately to see their new Make Market line, be sure to pop in and check it out. So fun!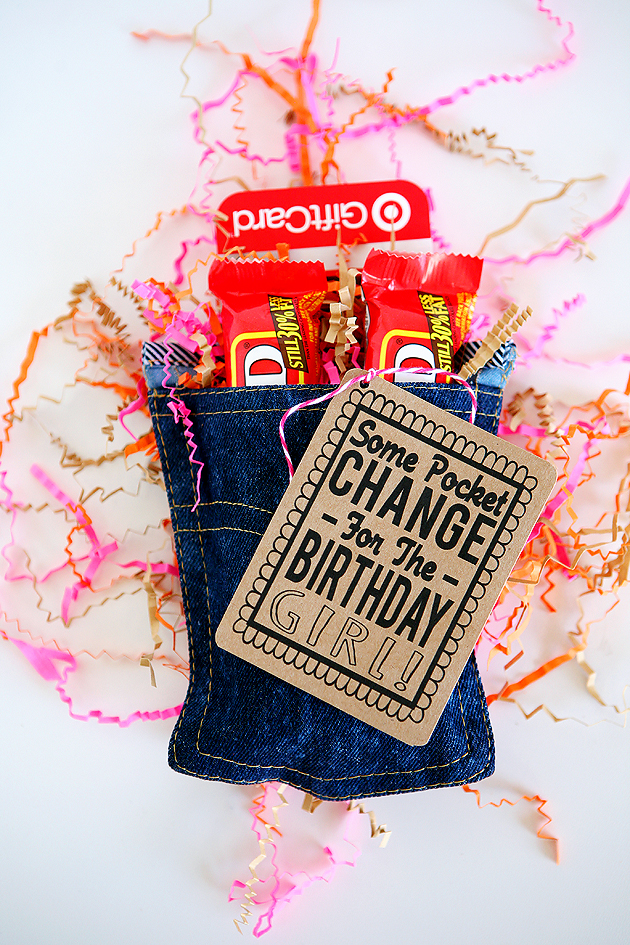 What you'll need:
– A Make Market Denim Garland
– A cellophane treat bag (5 in x 11.25 in.)
– A couple 100 Grand Candy Bars
– We also included a gift card
– Cardstock to print your tag on – we used Kraft cardstock
– We used some crinkle paper for filler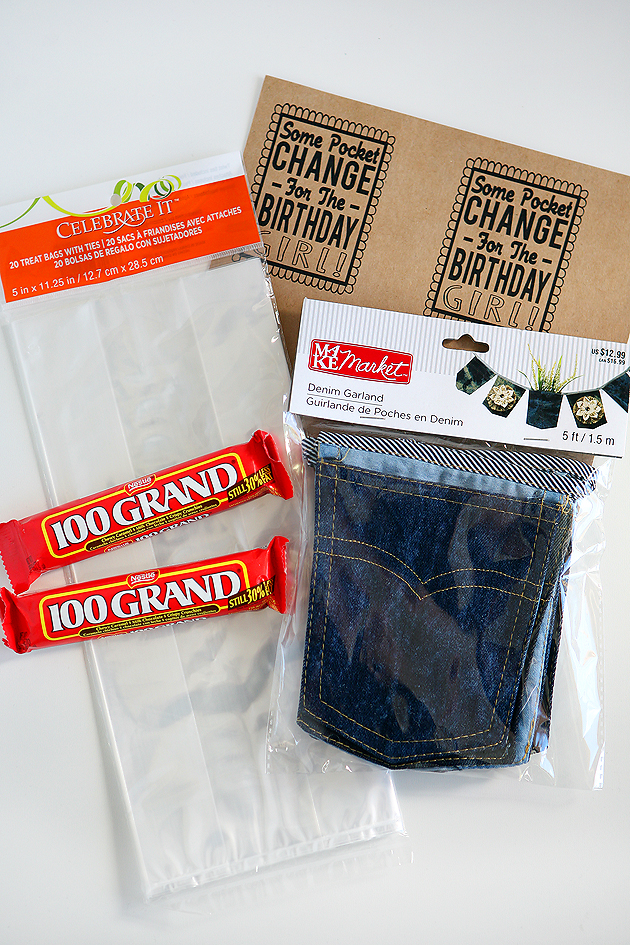 All you need to do is cut the garland into individual pockets. We just cut them straight up. Definitely keep the rest of the pockets to use for other gifts or, make them all at once and be ready for the next birthday party. Next, we put in the candy bars and gift card and just stuck in the crinkle paper where it was needed. Put your pocket into the cellophane bag and throw in a little more filler. Tie it up with some cute twine and attach your tag and you're good to go!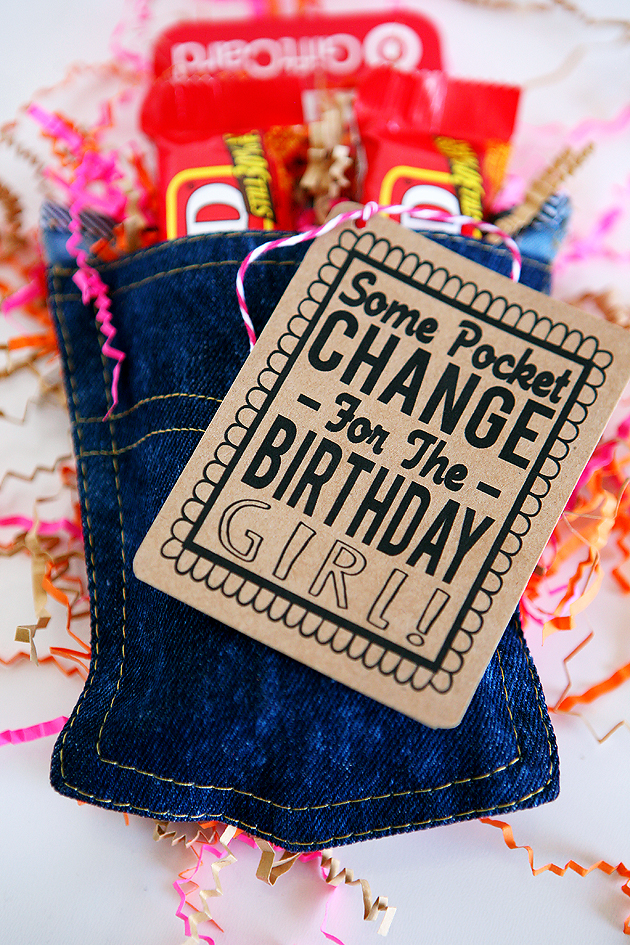 Now, that is going to be one happy birthday girl!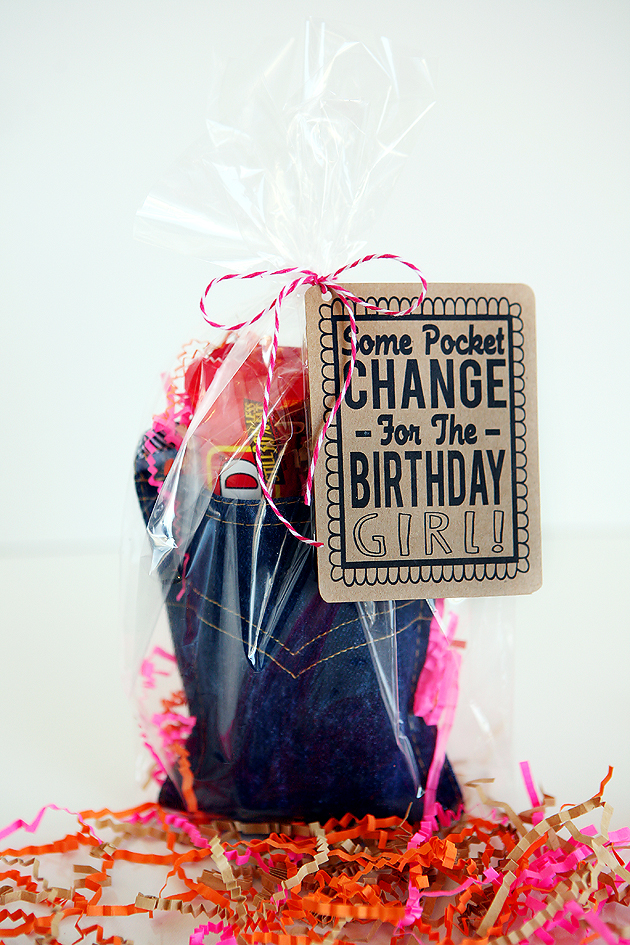 -If you're looking for some spring project inspiration, take a look at Michaels' new
Make Market
line for DIY project and home decor ideas – all made with simple, on-trend surfaces and textures like chalk, denim, galvanized metal, burlap and cork.
-Michaels Makers readers are getting the inside scoop on an upcoming craft contest that will send one lucky participant on the trip of a lifetime to Paris. Check back here on our blog March 2nd to get all the details on how to enter!