It's time to celebrate another birthday for this blog of ours. Crazy to think we've been doing this 5 years now. We so appreciate those of you that have been around since the beginning and all the many friends that have joined us since!
With this week being Birthday Week… we have lots of fun birthday ideas to share and lots of fun giveaways from some of our favorite shops!! It's going to be great! 🙂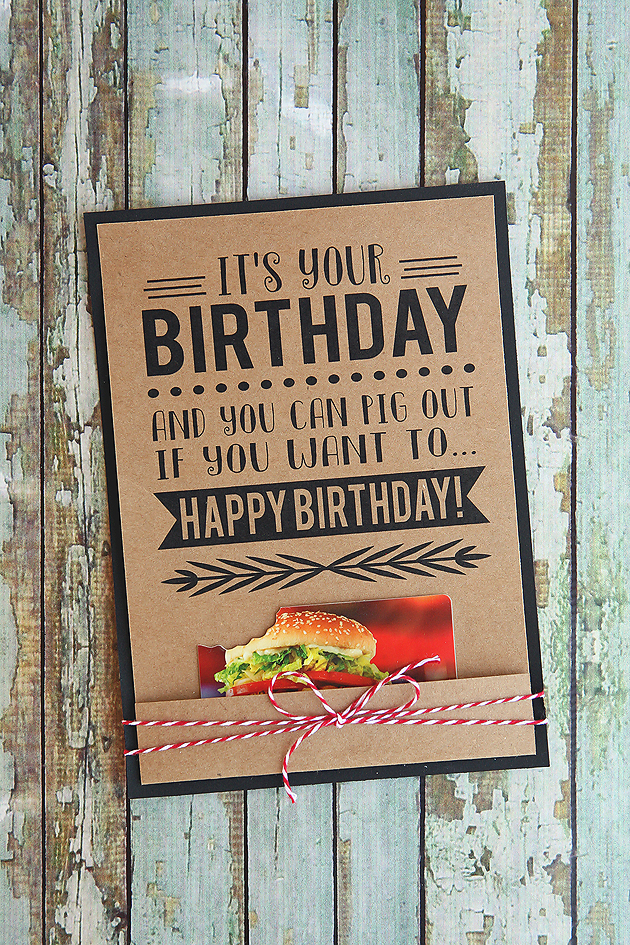 Our first birthday idea we are sharing is the perfect gift for anyone. Doesn't matter if they are a boy or girl or young or old. Everyone deserves a little pig out on their birthday.
Just download, print and trim the card. Then fold up (about) the bottom inch of it and use some glue dots on both sides to make a little pocket. We backed ours in cardstock and then tied some
twine
around the bottom. Add a gift card to any restaurant or your favorite ice cream place and you are done!
Download the Color Cards
HERE
.
Download the Black and White Cards
HERE
.
[ For personal use only.]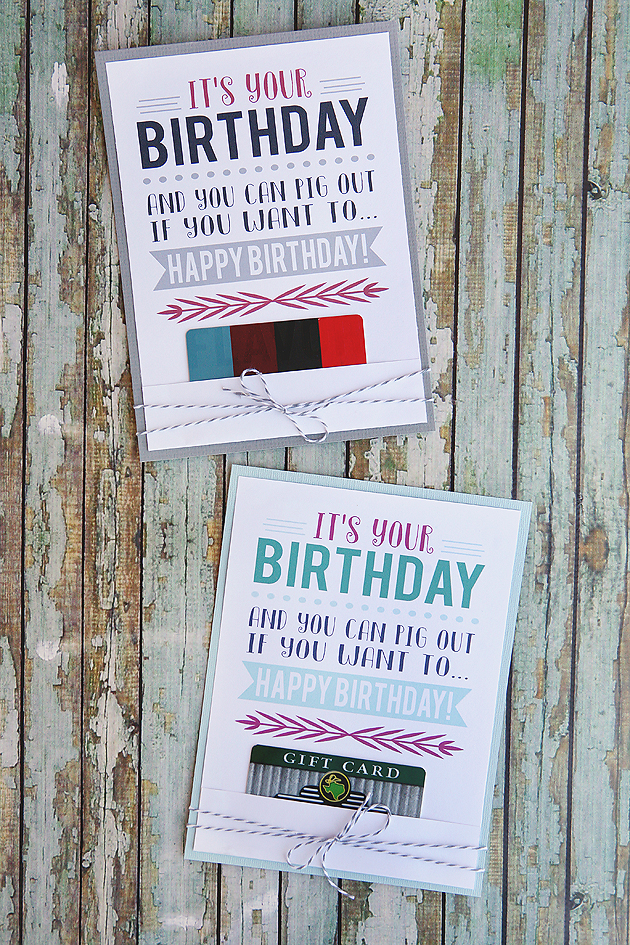 Tomorrow is our giveaway day and you will not want to miss it!! We are giving away some of our most favorite things and you'll want to be here. 🙂