Hey you guys! Nat here, from My Sister's Suitcase. I'm so happy to be back sharing a fun new idea for this great Birthday Week! In our family, birthdays are kind of a big deal, so I love finding new ideas and traditions to start using. Here's a great way to make even the days leading up to a birthday a little more special: a Birthday Countdown Box!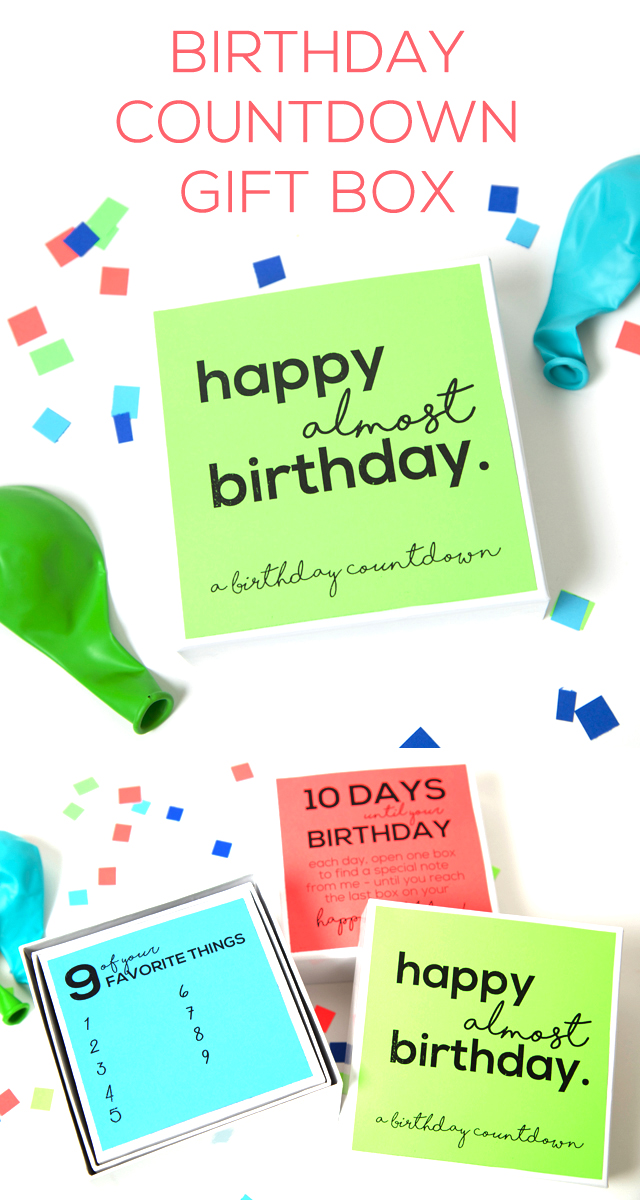 When I spotted these adorable nesting boxes during my last visit to the craft store, I knew they would make such a fun countdown! No wrapping required here – I've made it easy for you with perfectly sized printables to add to the lid of each box, counting down the days to the big Birthday!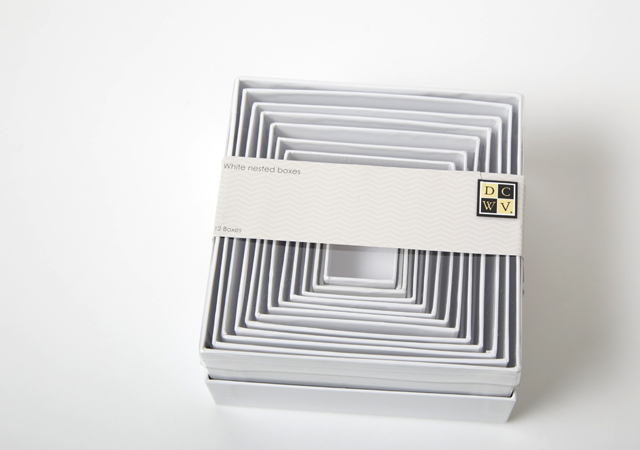 Here's what you need:
1 set of nesting boxes – includes 12 boxes (DCWV brand from JoAnn Craft)
colored or white cardstock paper
scissors
double-sided tape
Start by printing and cutting out each tag. The printables are divided evenly into 3 pages so that you can use a different color for each page. (Or print on white cardstock if using colorful boxes!)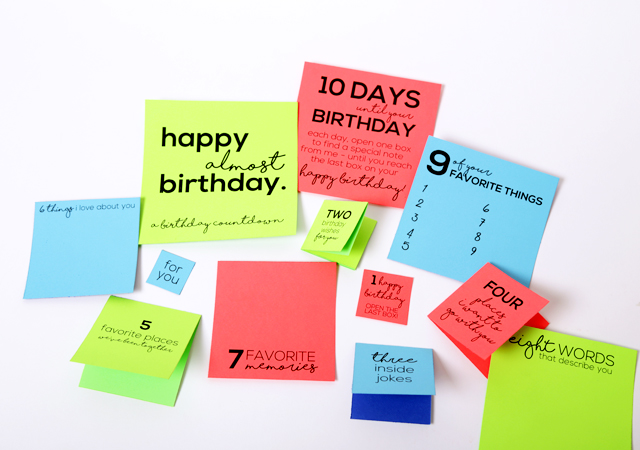 Some of the tags need to be folded in order to have room inside for writing. Here are the 4 tags that need to be folded: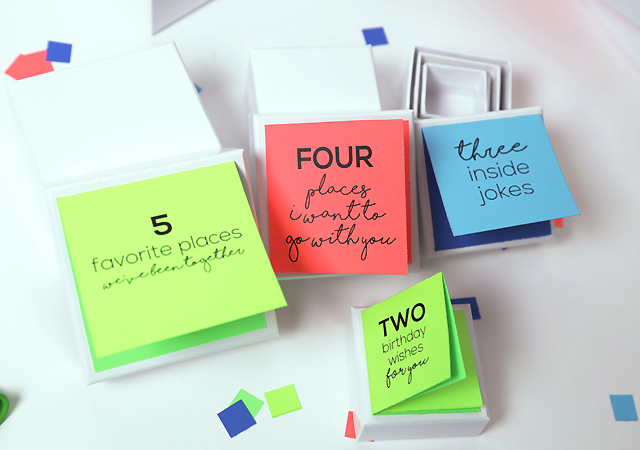 Once your tags are cut, don't forget to write on each one! Then use double-stick tape in each corner to adhere the tags to the right lid. Start with "Happy Almost Birthday" on the biggest lid and keep going until you get to the "for you" on the teeny tiny 12th lid!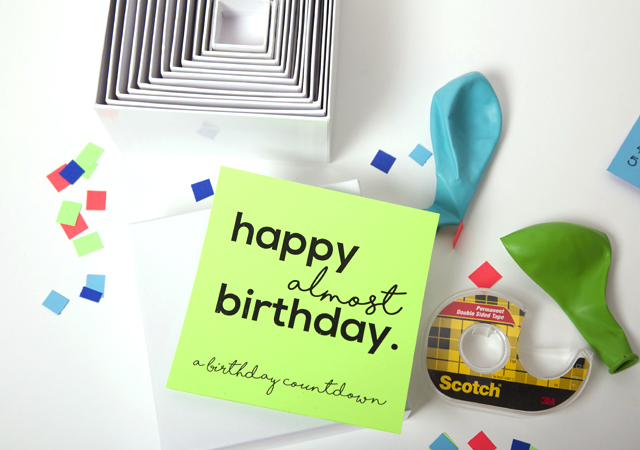 I'm bummed I didn't have this in time for my two oldest who both had birthdays last month! I think kids would really like opening a box every day to get excited for their upcoming birthdays!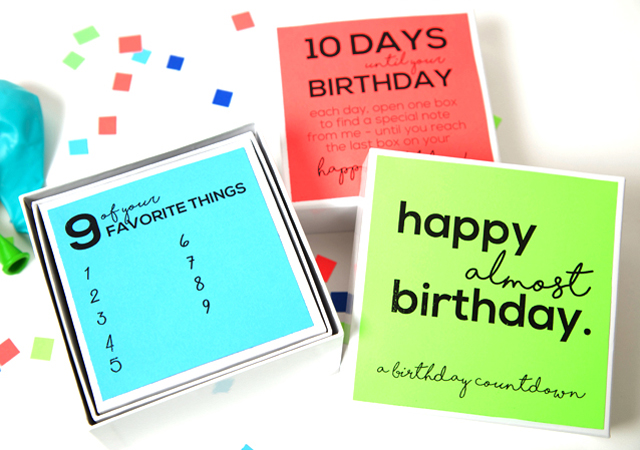 Each box fits inside the next, and when the receiver opens the boxes, they will need to turn the box base over to sort of dump out the smaller box. In the very last box (the "for you" box that's only 1.5 inches square!), you could add a folded up $10 bill (or any paper money), a ring, or a key to a locked up present! There are so many fun things you could do with it.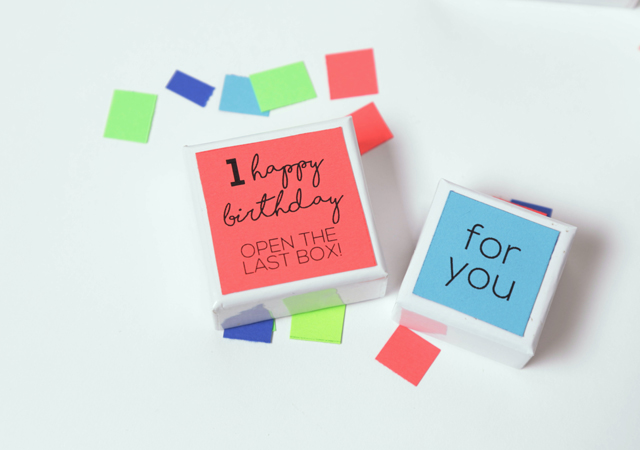 How fun is this bright colored version of the same nesting boxes?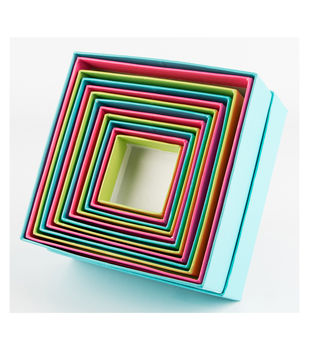 I hope you liked this simple idea for a fun new birthday countdown! For more printables, gift ideas, parties, and home decor, come see me and my Sis at My Sister's Suitcase!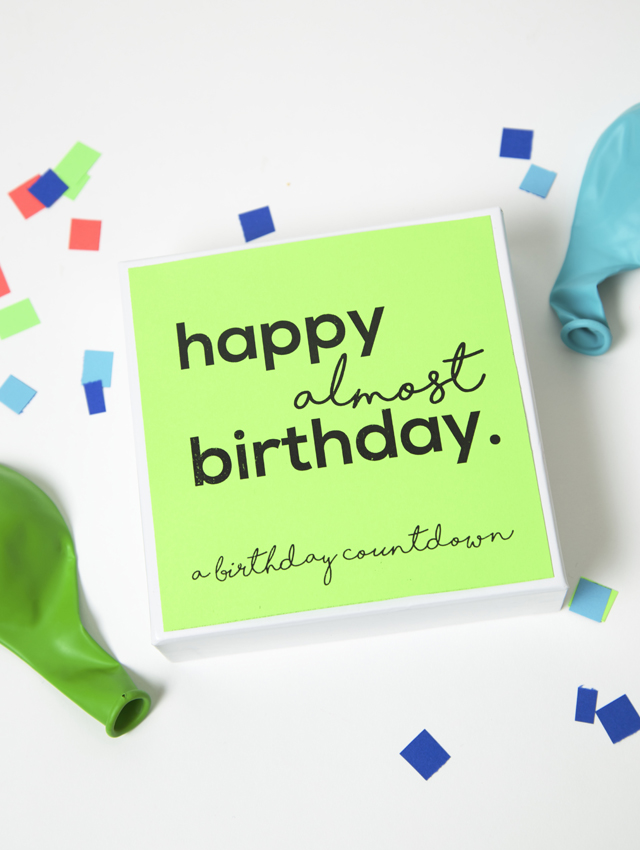 Happy Birthday Week!
---
and check out these other great posts of theirs…
Glitter Toe Boots Makeover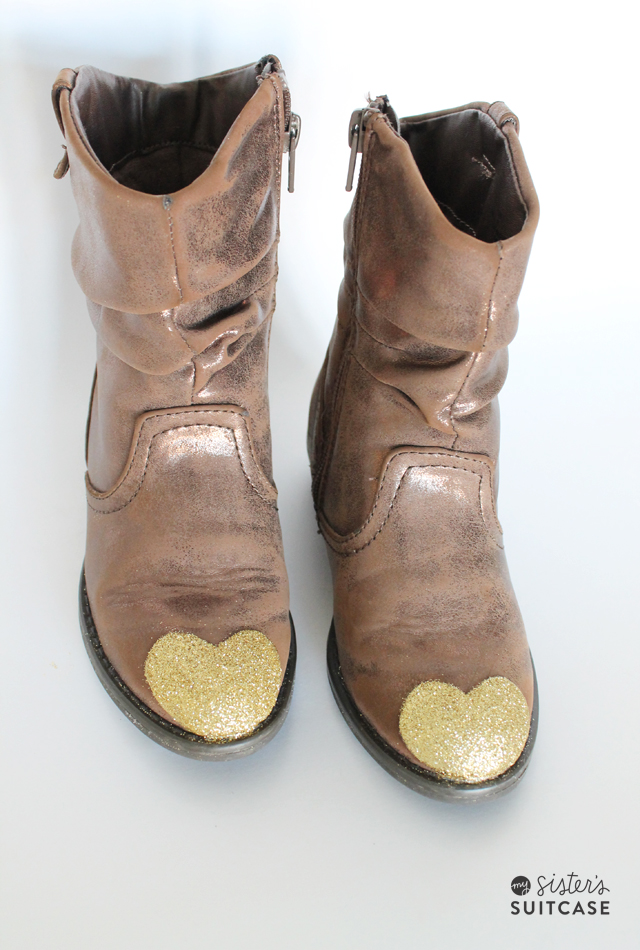 Corkboard String Art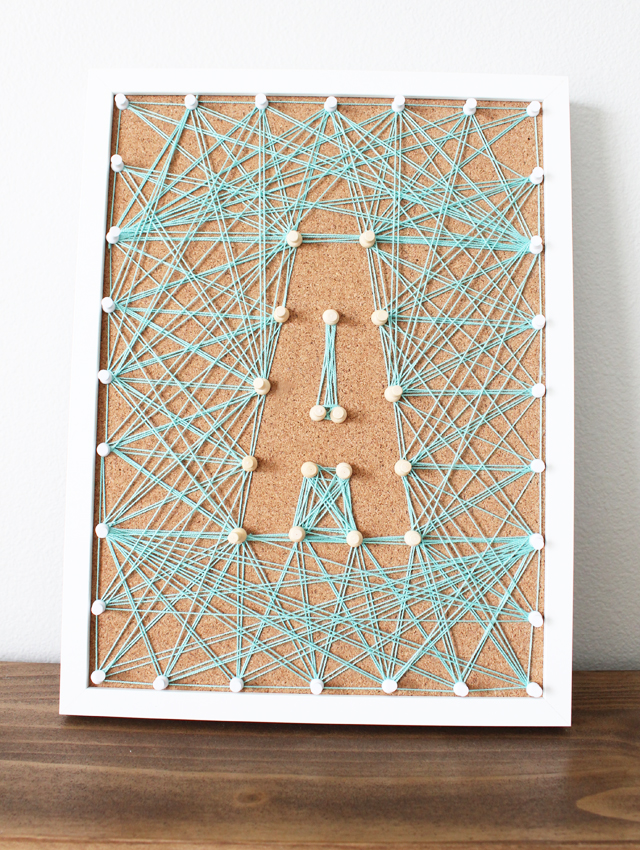 Here are a few more Birthday Printables you can find at Eighteen25: