Have you ever heard of a dump cake before? They are the best because you basically dump all the ingredients in and bake! Today we are sharing a Peach Dump Cake that's so super simple to make and only takes 3 ingredients… how's that for easy! In about 5 minutes you can have it in the oven, then just sit back and relax till it's nice and bubbly hot.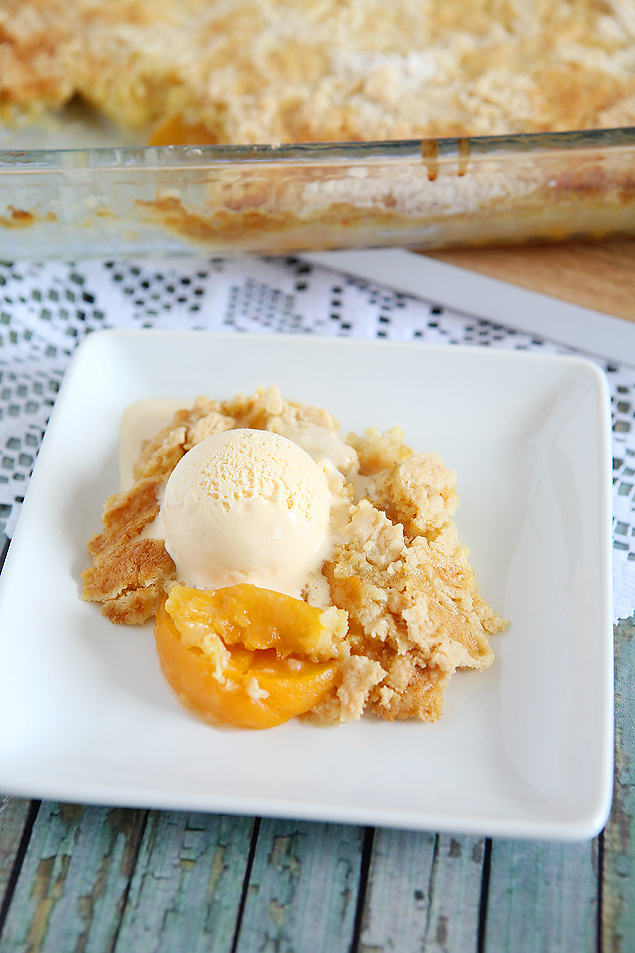 Unfortunately I am not a baker or a cook. I dislike trying new recipes because I can mess up most of them without even trying. haha. But this recipe is fail-proof. The kids even put it together for us by themselves today. You pretty much just dump and bake! So perfect for those of us with no kitchen skills. 🙂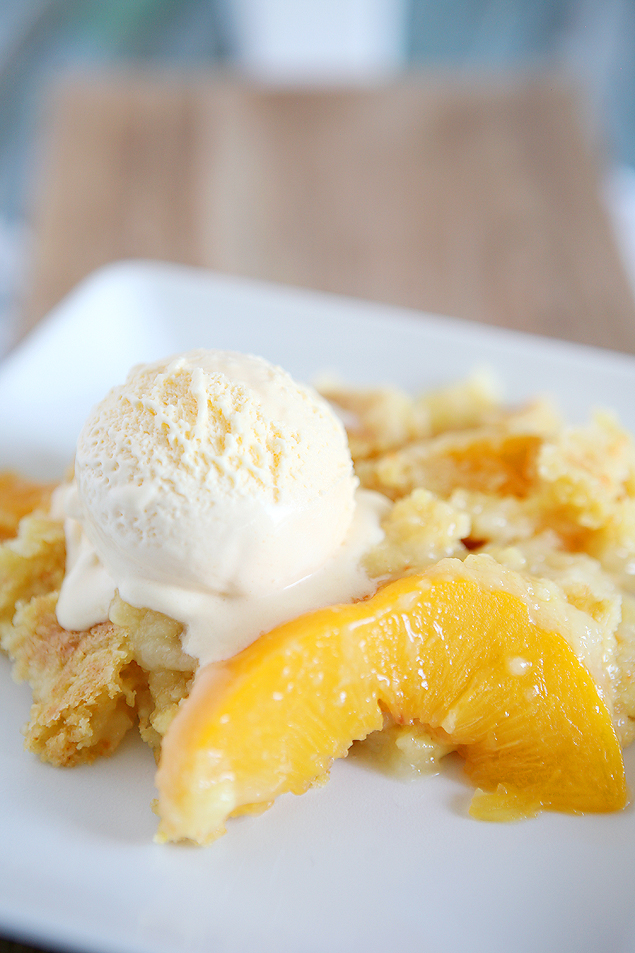 Peach Dump Cake
Ingredients
2 (15-16 ounce) cans of peaches in heavy syrup
1 (18.25) box yellow cake mix
½ cup butter
vanilla ice cream
Instructions
Preheat oven to 375 degrees.
Empty peaches into the bottom of a 9x13 inch pan.
Cover with the dry cake mix and then use a fork to press the mix down firmly.
Cut butter into small pieces and place on top of the cake mix.
Bake at 375 degrees for 45 minutes.
Serve warm with a scoop of vanilla ice cream! yum.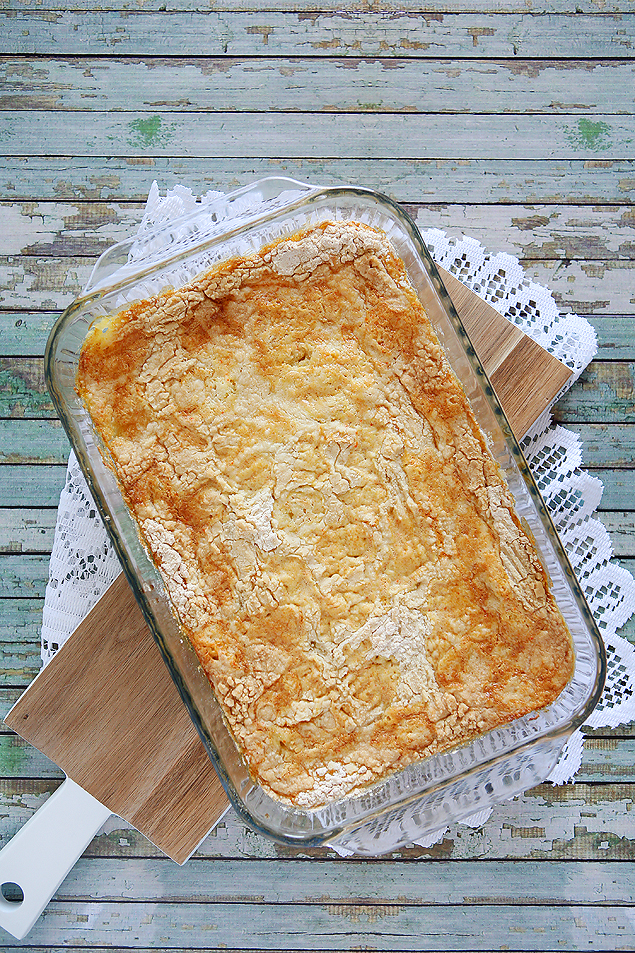 Oh boy… can you smell it? All it needs is a scoop of vanilla ice cream and you have a heavenly treat. It's perfect for family gatherings, holidays or even a weeknight surprise dessert. We've never tried it with any other types of fruit, but I bet just about any canned fruit would work! Let us know if you experiment with any other flavors.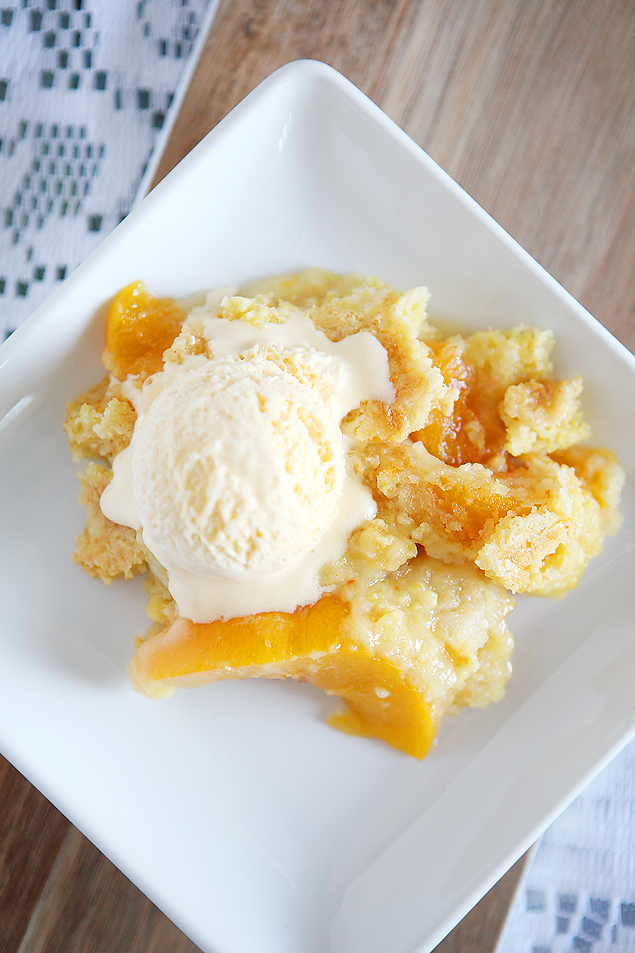 Here are a few more delicious recipes you can find on Eighteen25: