Hi, I'm Janine from Happy Happy Nester, and I'm excited to share with you my Easy Paper Halloween Garland DIY. If you have a computer, printer, some paper and a pair of scissors, you are more than ready to tackle my cute Boo garland. It seriously is that simple and perfect for Jen and Jodie's Spooktacular Series!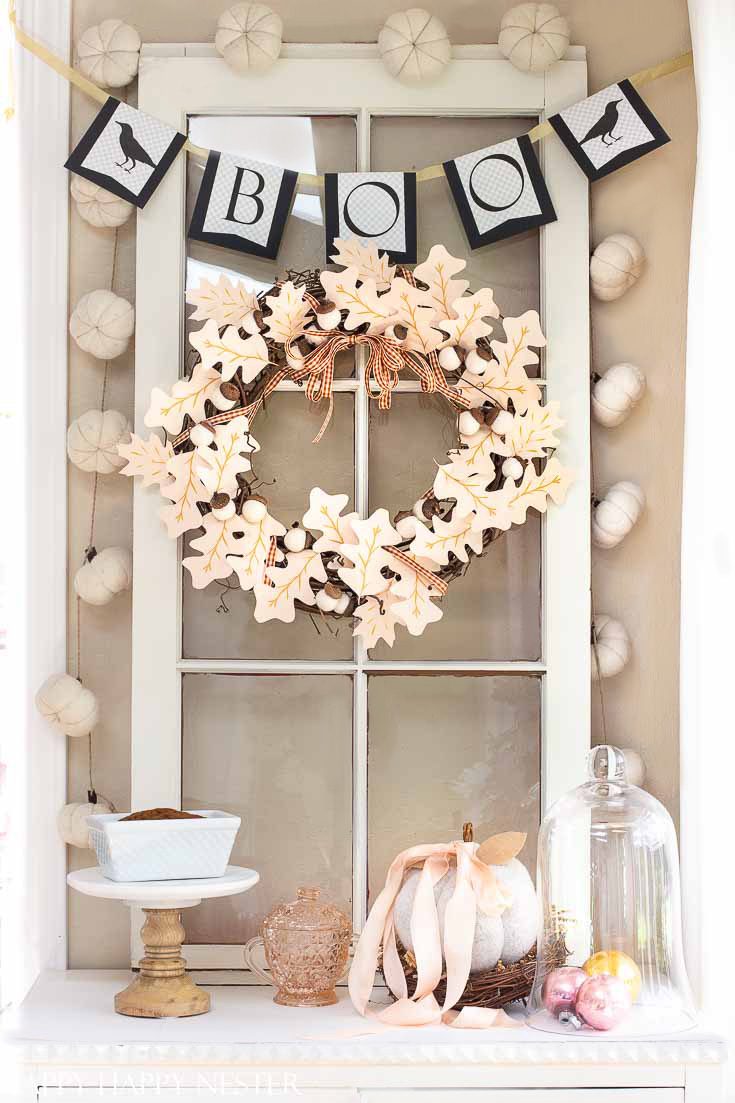 You could say I'm a bit obsessed with paper projects since I have a lot of them over on my blog. You see, I have paper garlands, paper wreaths, paper bats, paper flowers, and more. Maybe I should change the word obsessed to crazy!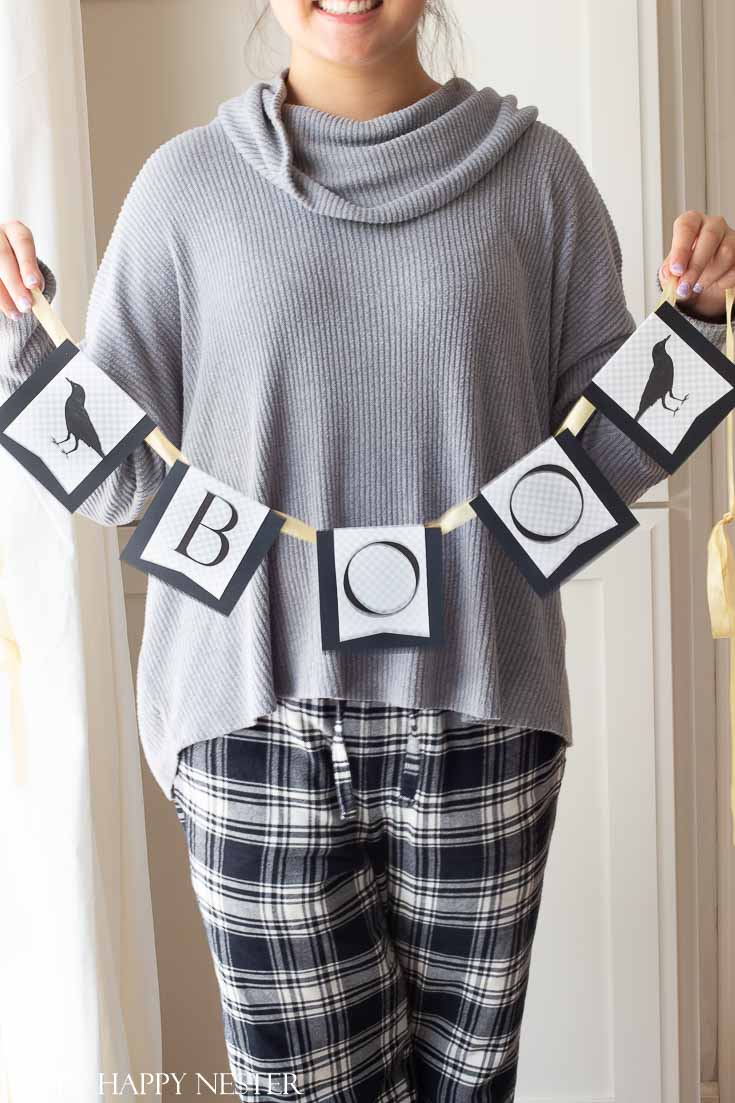 My love for paper goes way back to when I was a little girl. Isn't it funny how things never change? So, since I'm officially crazy over paper crafts, I decided that I will share this paper garland with you since it is so easy to make.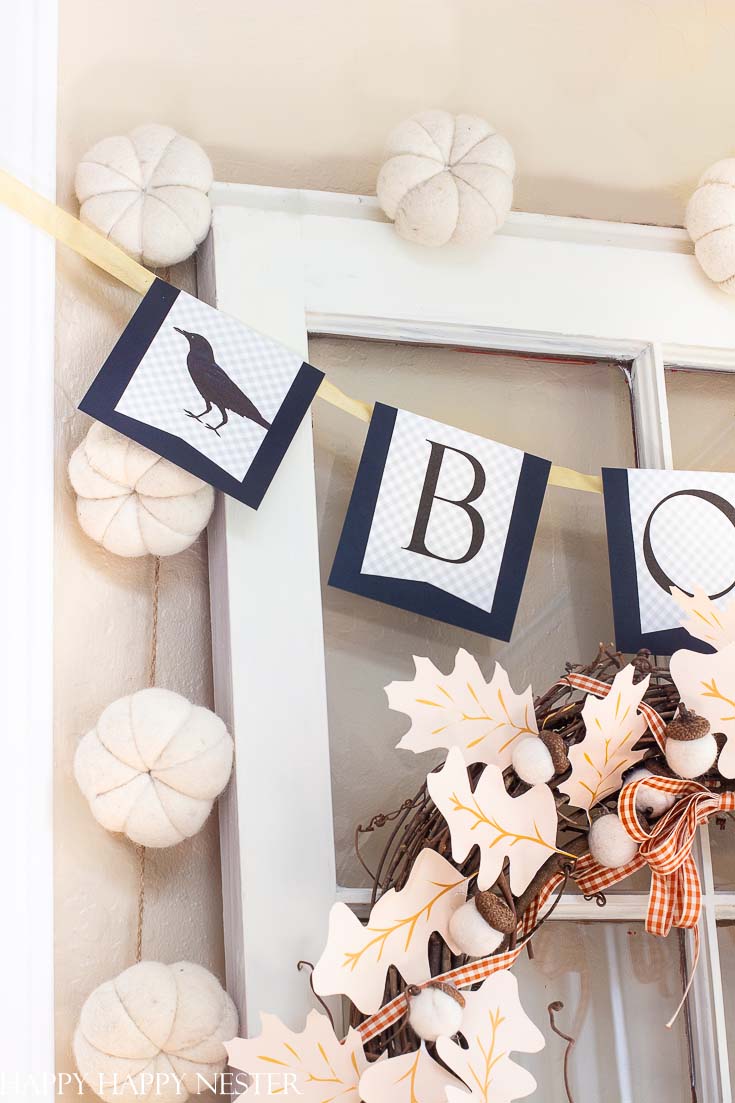 Easy Paper Halloween Garland DIY
Supplies
Free Boo Printable (download it here)
Black cardstock paper
Ribbon
Scissors
Double-sided tape
Halloween Garland Instructions
1. Download Boo Garland and print it out on either white cardstock or regular printer paper.
2. Cut out the letter banners and 2 crow banners.
3. Measure and cut out 5 black cardstock 4″x 4″ squares.
4. Fold the top of the BOO and crow banners. The printable shows where to fold.
5. Tape the BOO and crow banners to each black cardstock paper.
6. Tape the folded banner onto the ribbon. Your banner is ready to enjoy.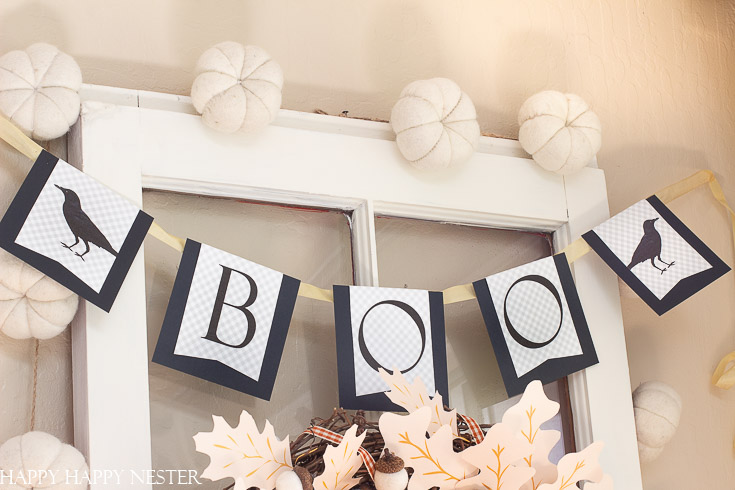 You probably noticed the Fall Wreath, in these photos. I'm certain that it is just as easy as this Halloween garland project. Again, just print out a few leaves and with a bit of cutting and gluing your wreath is ready to hang on your front door or walls.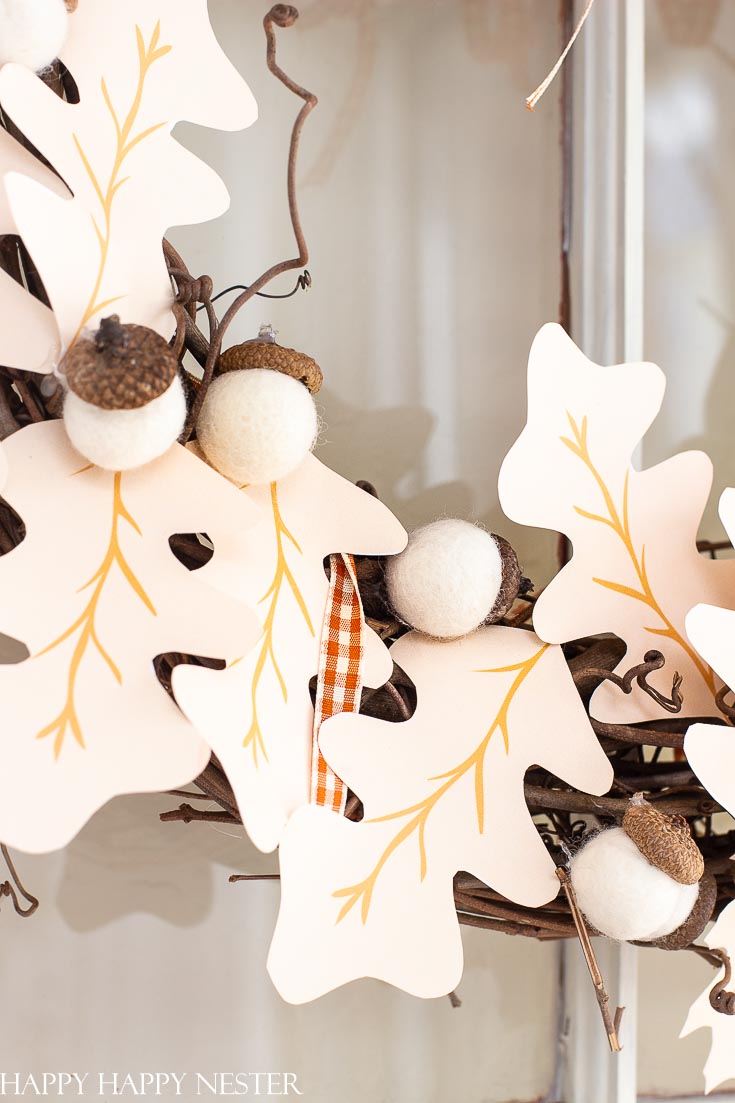 So, I've lost count how long I've been blogging over on Happy Happy Nester. It would be an understatement to say that I'm obsessed with blogging and crafting, baking and decorating. This fall, I'm thrilled that I'm opening my monthly workshop for women. We will design and share seasonal decor projects and inspire one another throughout the year. If you are interested in joining me, you are more than welcome to contact me over on my blog.
A big thanks to Jen and Jodie for inviting me. And oh yeah, Happy Halloween!

Follow along with Janine on her BLOG | FACEBOOK | INSTAGRAM | PINTEREST
Here are a few more Halloween Garlands to check out: