Spider and pumpkins and bats, OH MY! It's hard to believe we're officially into Fall and that Halloween will be here before we know it. We're excited to join eighteen25 to get you in the trick-or-treat spirit with our Spooky Halloween Balloon Garland. It's the perfect party backdrop for your little ghosts and goblins to dress up in their spooktacular costumes, carve pumpkins and, of course, eat all the sweets!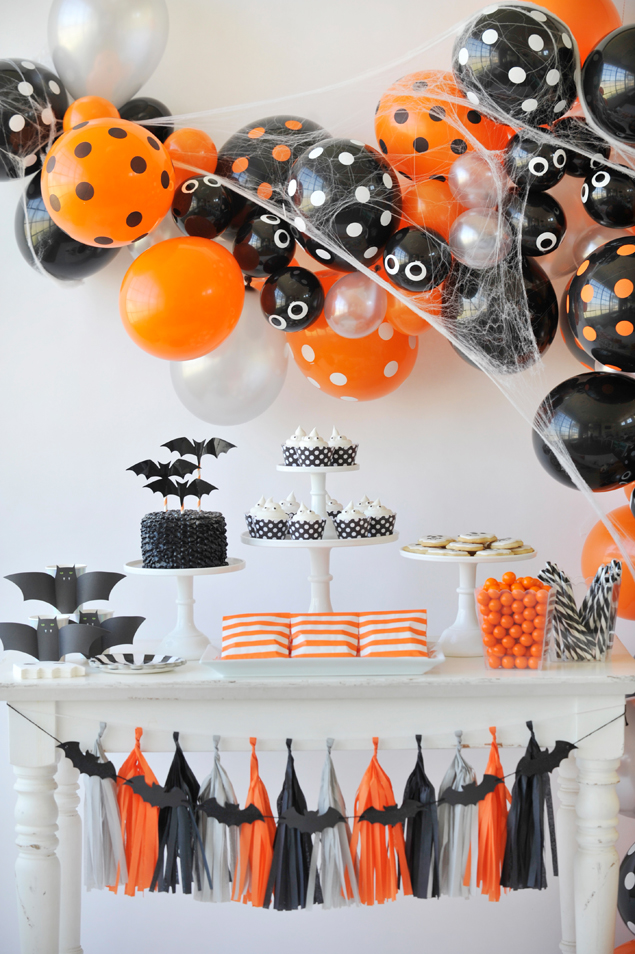 For this Spooky Halloween Balloon Garland, we chose the classic Halloween orange, black and silver color scheme. We elevated the spookiness with plenty of spiderwebs and eerie eyeballs. Our DIY kit includes everything you need to make this Halloween garland, but you can make one on your own too! Do not let this project frighten you, we promise it's much easier than it looks.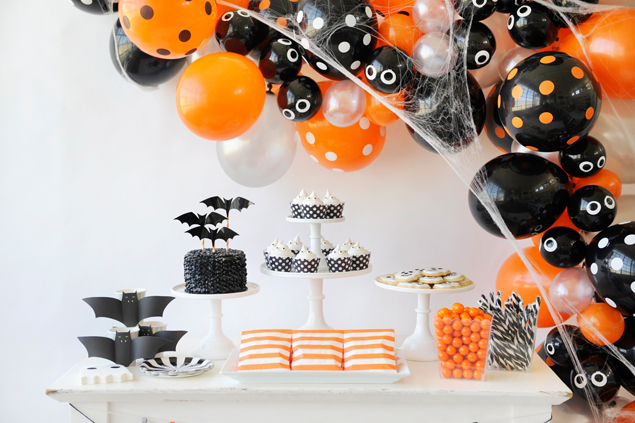 Here's what you'll need:
36 11″ balloons in mixture of orange, black and silver in solid and polka dot
48 5″ balloons in orange, black and silver
Spiderwebs
Black and white construction paper
12-foot balloon strip
Balloon hand pump
Scissors
Directions:
To assemble your Spooky Halloween Balloon Garland, start by inflating all 5″ and 11″ balloons using the hand air pump. The clear plastic balloon strip gives you the "template," holding up to 12 latex balloons per foot. Simply pull the knoted ends of each inflated balloon through the evenly spaced holes, alternating colors, patterns and sizes to your desire. To increase the frightening factor, add cobwebs and eyeballs made out of construction paper. The kids will love it!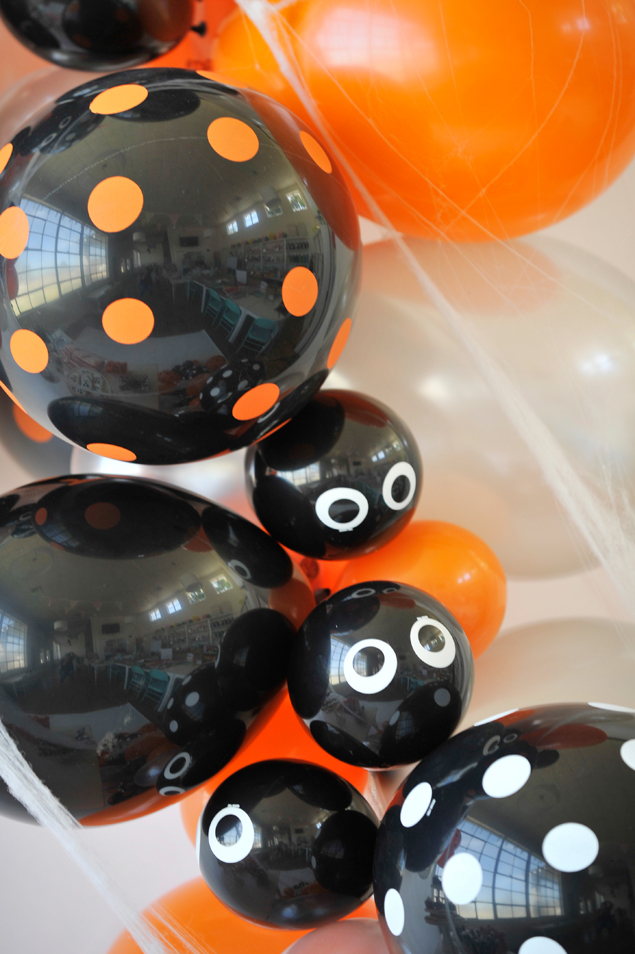 The balloon garland can be draped or hung using heavy tape, staples or push pins. It can be used inside or out.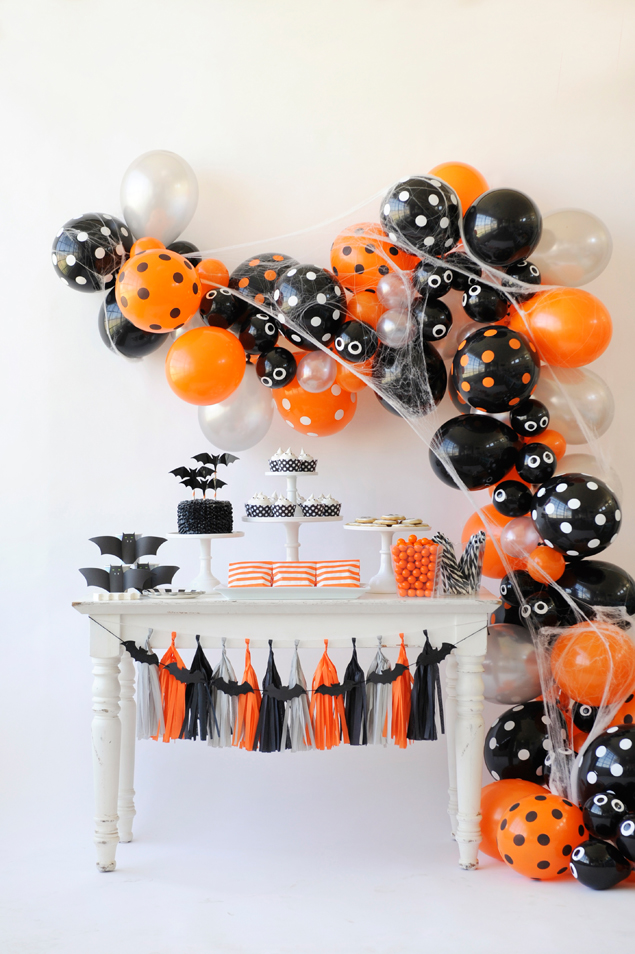 We'd love for you to come visit us at Happy Wish Company to check out our party shop and blog that's filled with goodies and inspiration for your sweetest celebrations. Children's parties are our specialty and we've styled themed party collections to make your planning super simple. You can also come party with us on Pinterest, Instagram and Facebook. Happy wishes!


Visit Alicia and Betsy at their BLOG | SHOP | PINTEREST | INSTAGRAM | FACEBOOK
Here are a few more fun Halloween posts you can find on Eighteen25: