Hi friends! It's Laura from Destro Photography here and I am super excited to be sharing again for this year's Spooktacular September. I don't know about you but I absolutely LOVE to decorate for halloween – I love the bold colors, the pumpkins and the chance to have fun with different patterns. Today I am sharing how to make this fun DIY Halloween Wood Bead Garland. These colorful and festive beads were so fun to decorate and easy to make, too. And in fact, you could use them for a necklace or bracelet, too!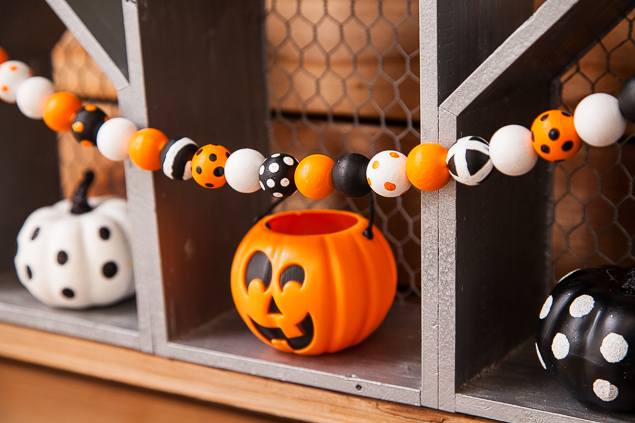 DIY Halloween Wood Bead Garland
Here are the supplies you'll need: (affiliate links are included)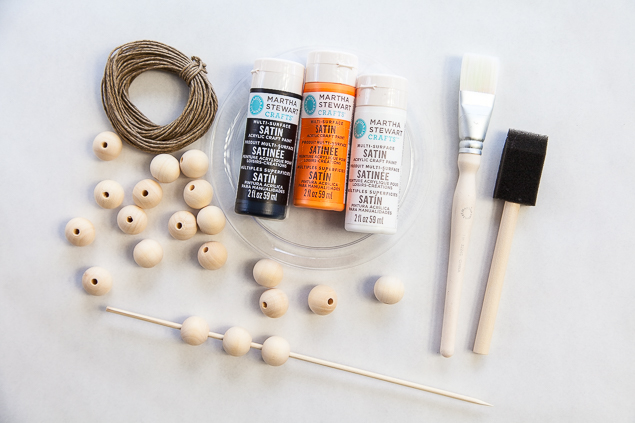 Instructions:
Step 1: Separate your beads into groups for each color you have chosen. (I had 21 beads total and used 7 beads of each color -orange, black and white). Slide the bead onto a skewer for better handling while painting.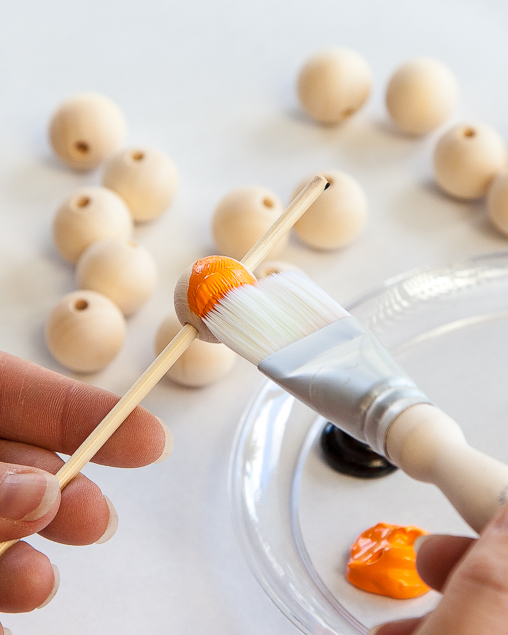 Paint your bead and then slide the off the skewer onto your plate to dry. Repeat this step for all of your beads. I used a different brush for each color.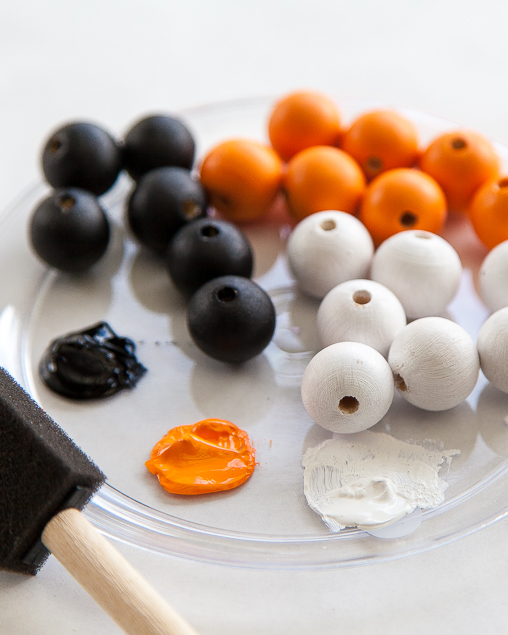 Step 2: Place the beads onto a skewer and decorate your beads with alternating colors and patterns. I used a Qtip to dab circles and draw lines. (You could also use a Sharpie marker or other embellishments.)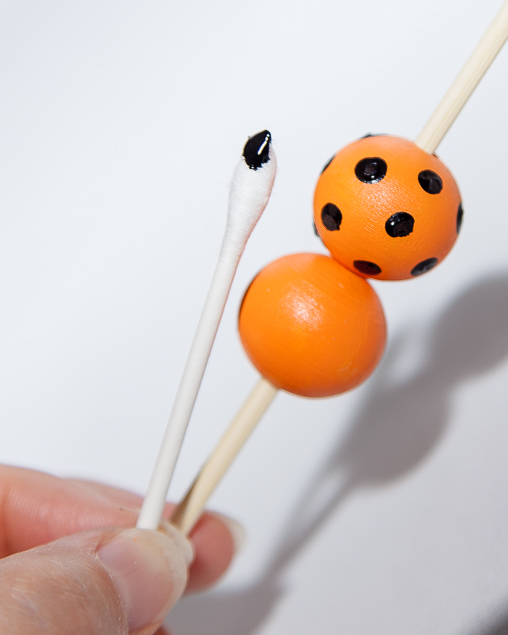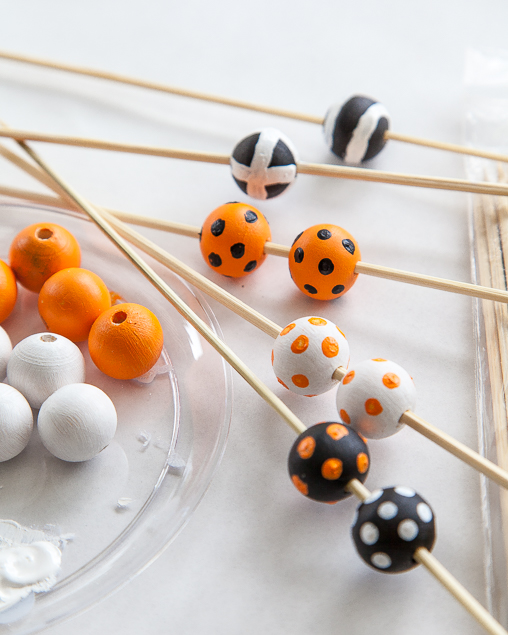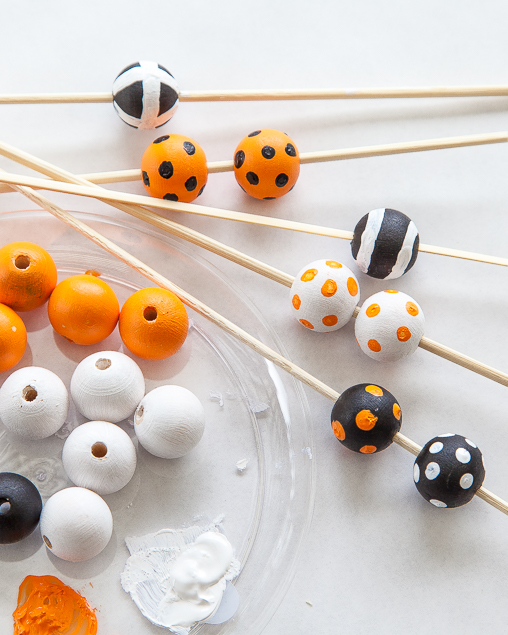 Step 3: String your beads onto the cord alternating colors and patterns as you wish.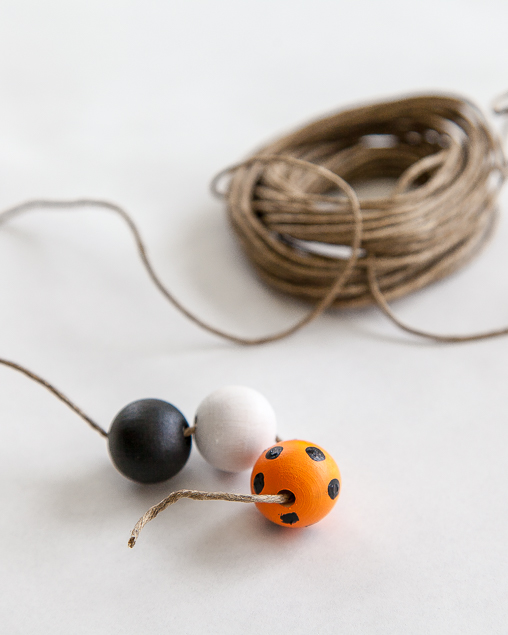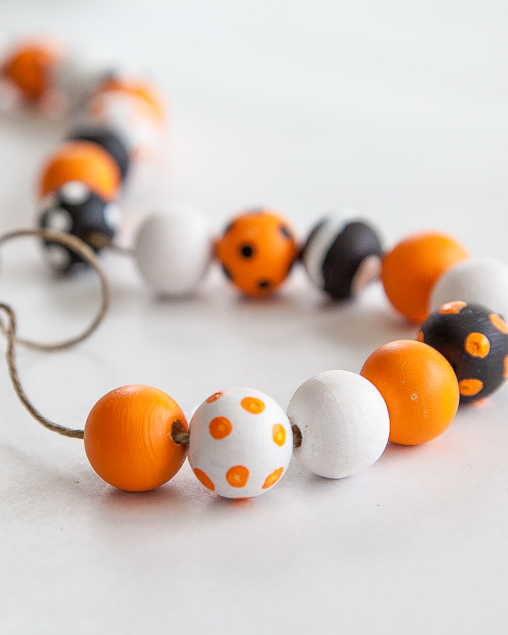 And that's it! Easy Peasy! I love the colorful spin on these trendy neutral wooden beads.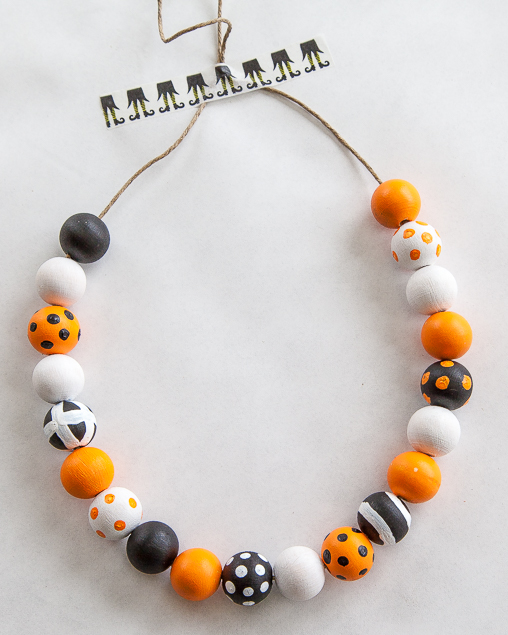 This garland can also be used as a cute necklace or bracelet.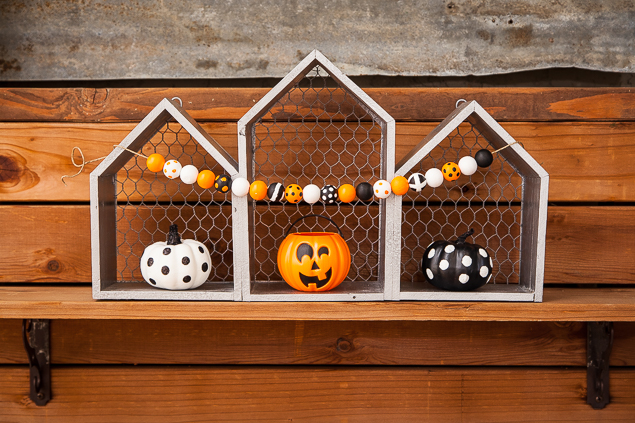 I love the traditional colors but the possibilities of color combinations are really endless!

Thanks for stopping by and have fun decorating for Halloween! Thank you Eighteen25 Gals for inviting me today!
Here's a couple more Halloween ideas on my blog. Feel free to visit and say hello!
Ghost Lollipops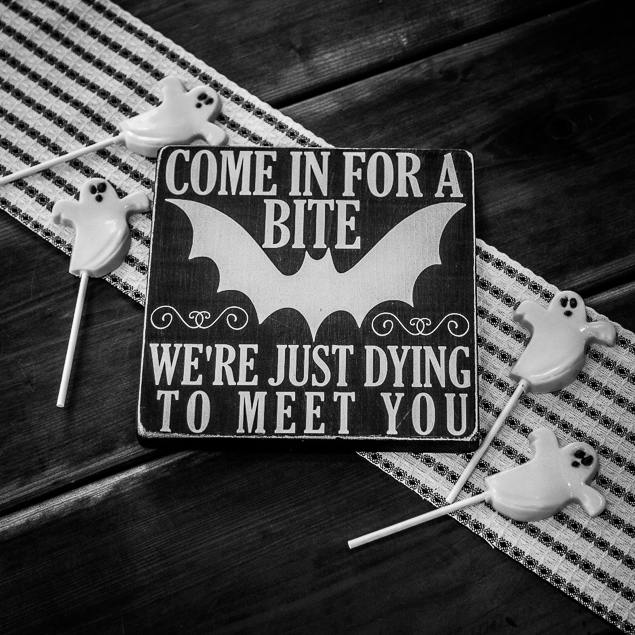 Halloween Mantel Ideas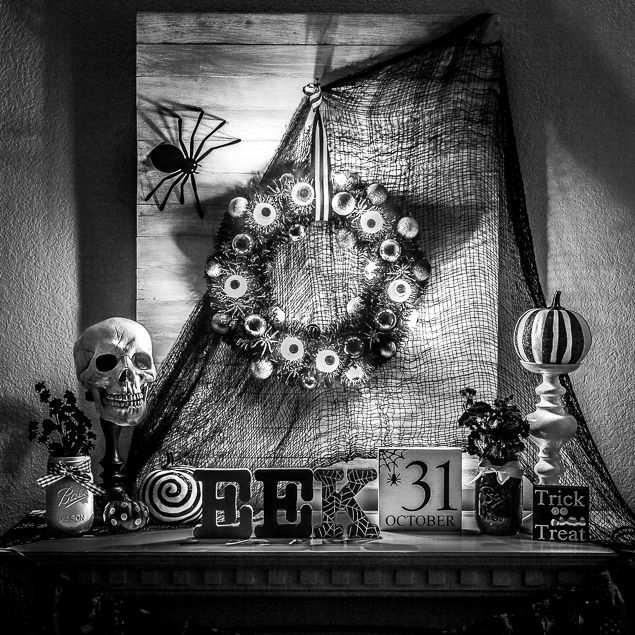 Laura Destro is a lifestyle photographer who loves to make DIY decor and holiday crafts. She is also known for her DIY Outdoor Sink, Holiday Mantels and seasonal craft ideas she shares on both her blog www.destrophoto.com and Instagram @destrophoto.

Visit Laura at her BLOG | INSTAGRAM
Here are a few more fun Halloween posts you can find here at Eighteen25: