Ice cream is practically essential to always have on hand during the hot summer months!  My family takes turns on picking out their favorite flavor and luckily I like all of them.  My husband and I will usually sneak a bowl after the kiddos are in bed so we don't have to share! This summer I was determined to make more homemade ice cream and experiment with flavors.  This Mint Chocolate Chip Ice Cream may not be extremely experimental, but my process was and I'm excited to share it with you!
Mint Chocolate Chip Ice Cream is my all time favorite, but I have a difficult time when some brands make it with actual hard chocolate chips.  I like the ones that melt in your mouth and I was having a hard time decided how to achieve that in a homemade version without making it a fudge swirl throughout the entire ice cream.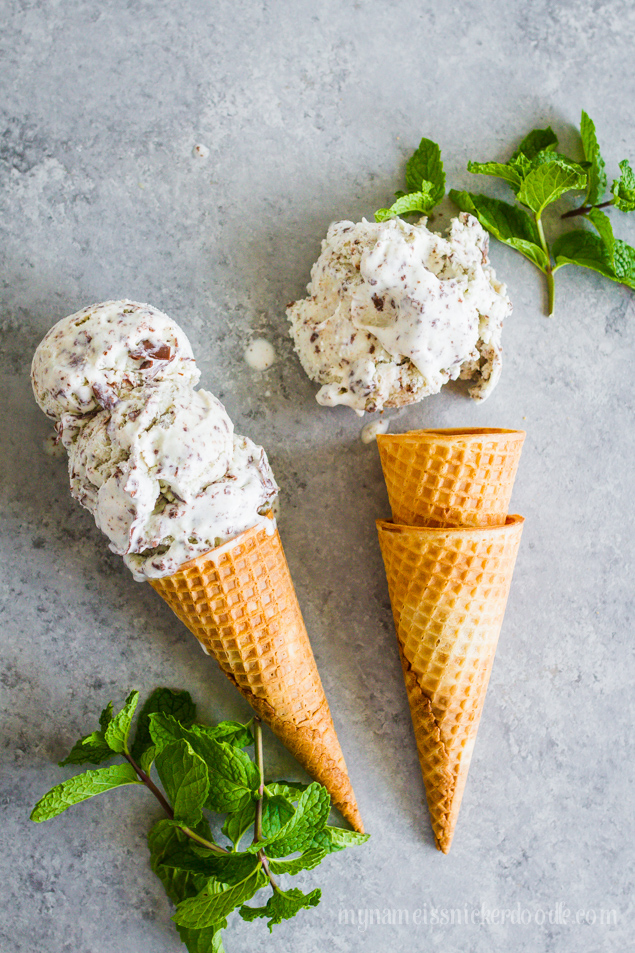 That's when I was inspired by something my oldest son wanted to buy at the store one day.  Good old Magic Shell!  I knew that it would firm up the moment it hit the cold cream, but I wasn't sure it would break up like I wanted when the ice cream maker was on.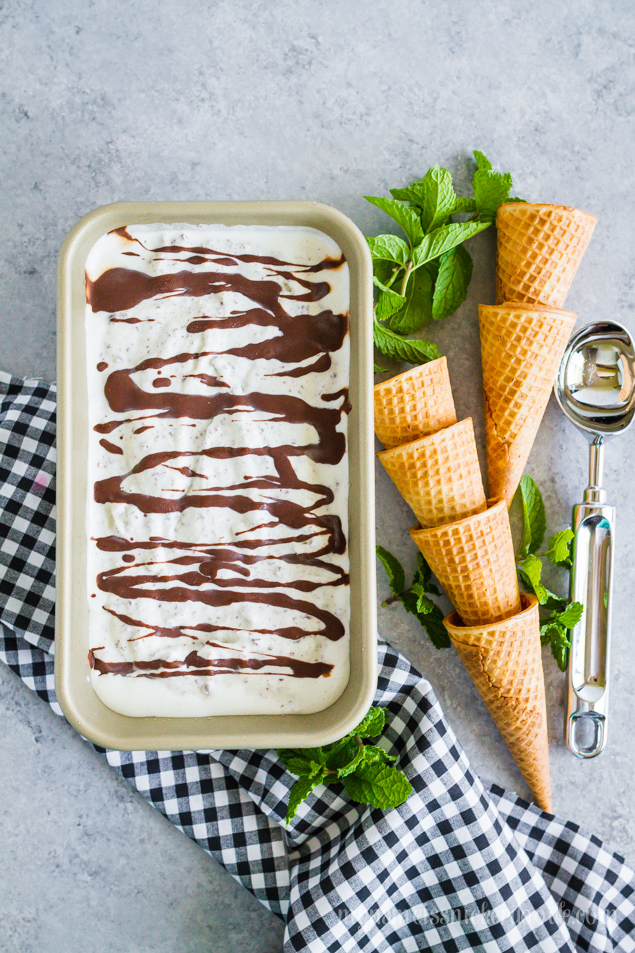 Guess what?  It worked out PERFECTLY!  And even better, the entire thing tasted amazing and my whole family love it.  It's already been requested to be made next year!  So bust out your ice cream maker and tell me what you think.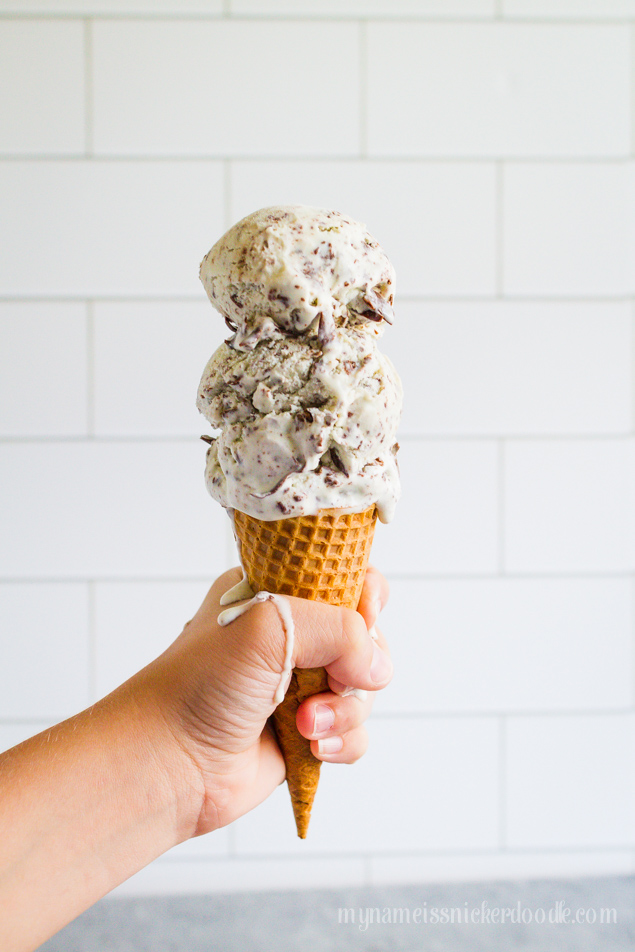 Homemade Mint Chocolate Chip Ice Cream
Author:
Amy from My Name is Snickerdoodle
Ingredients
2 Cups Heavy Cream
2 Cups Whole Milk
1 Cup Granulated Sugar
2 tsp Mint Extract or 4-5 Drop Pure Peppermint Oil
1 Bottle Chocolate Magic Shell
Instructions
In a large bowl mix together cream, milk and sugar.
Stir until sugar is dissolved.
Add in extract and pour into prepared ice cream maker.
Turn on and let it run for about 20-25 minutes.
Once it has started to firm up and get semi frozen, drizzle in Magic Shell a little at a time. Once some has mixed in, drizzle in more. This will create chips. Repeat this until all the bottle is empty.
Turn off ice cream maker and pour ice cream into a medium container.
Freeze for 4 hours before scooping and serving.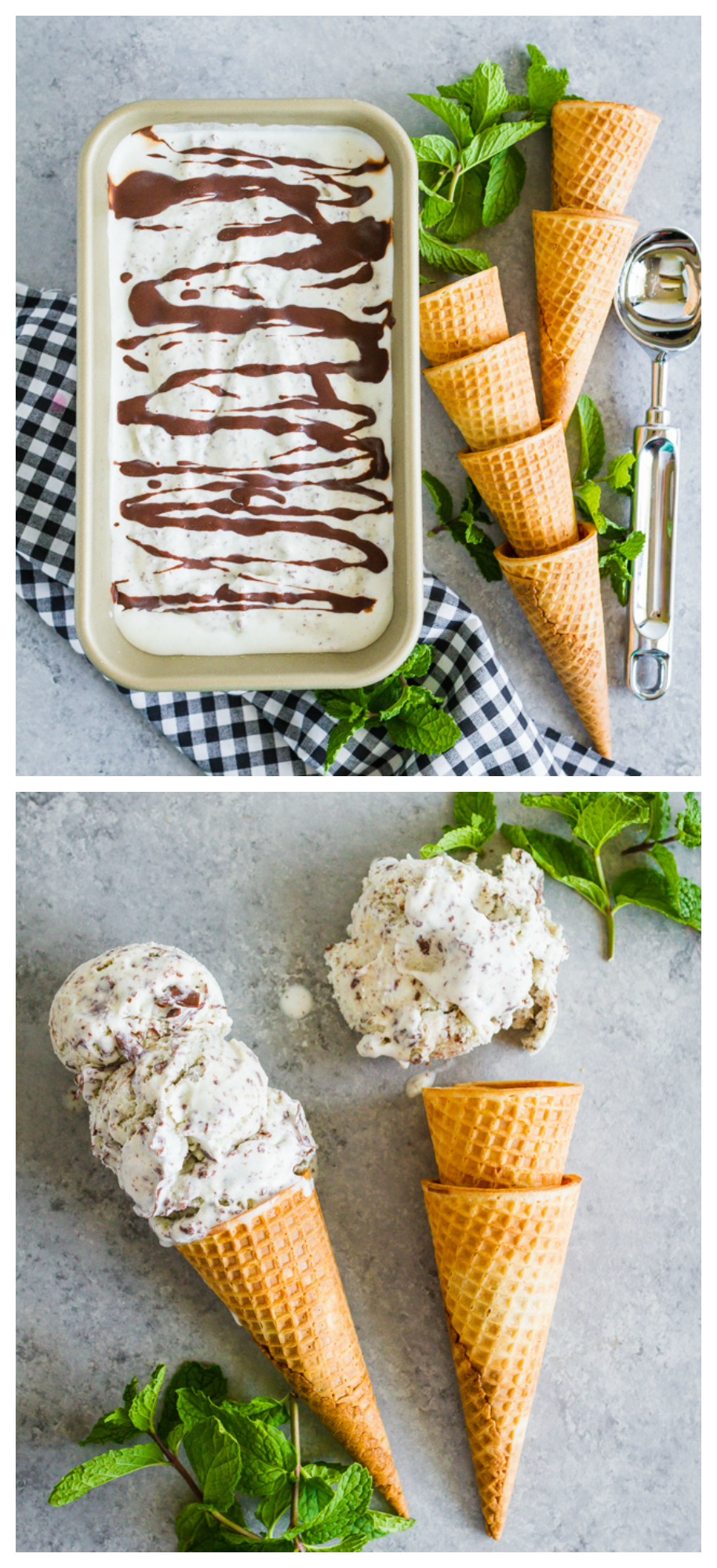 ---
.
and check out these other great recipes from My Name Is Snickerdoodle!
How To Build A Perfect Charcuterie Board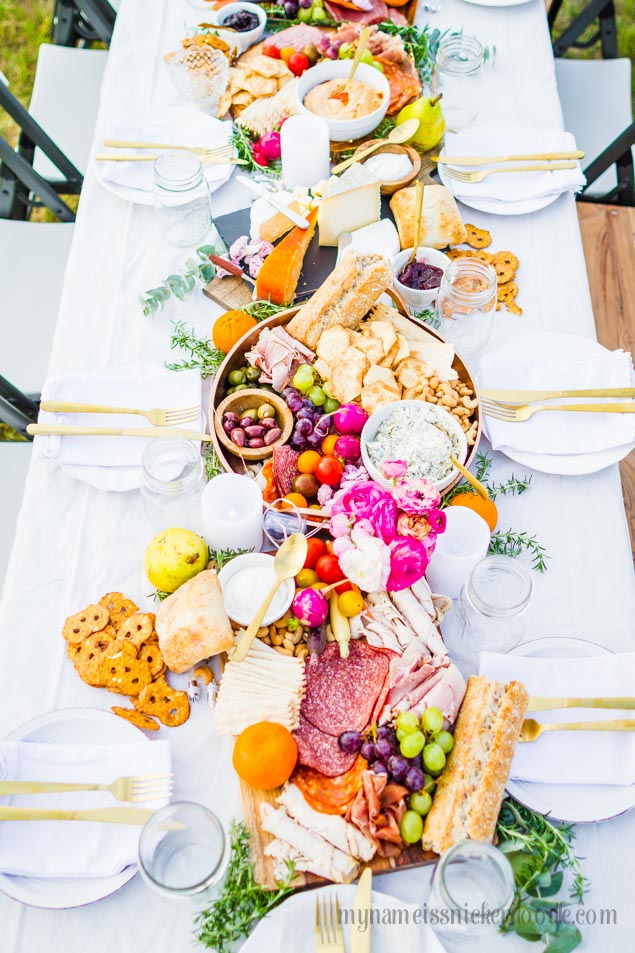 Classic Vanilla Cupcakes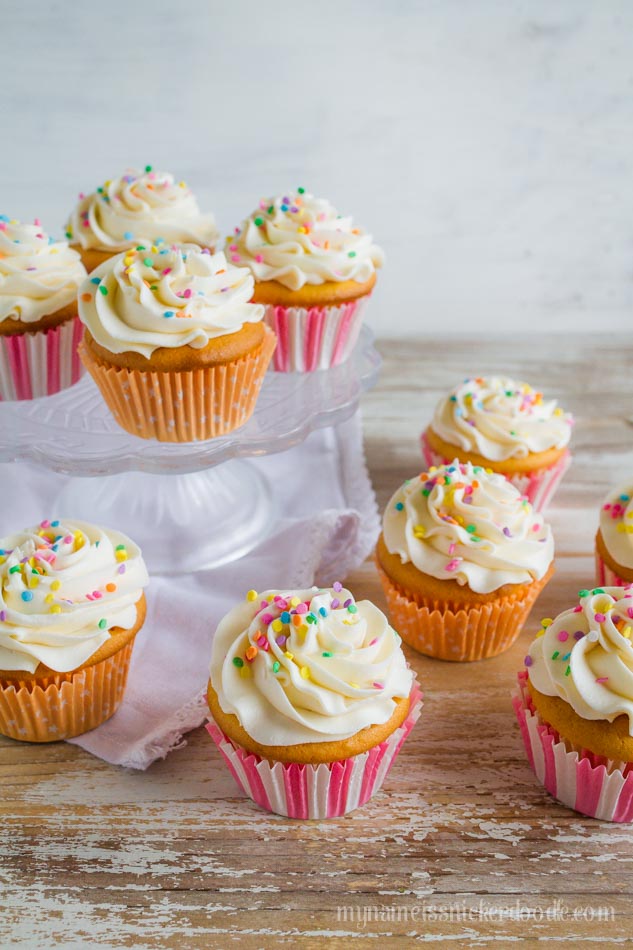 Here are a few more dessert recipes you'll love: