This butterfly craft is simple and easy and perfect for any age! Your kids will want to make a paper plate butterfly every summer.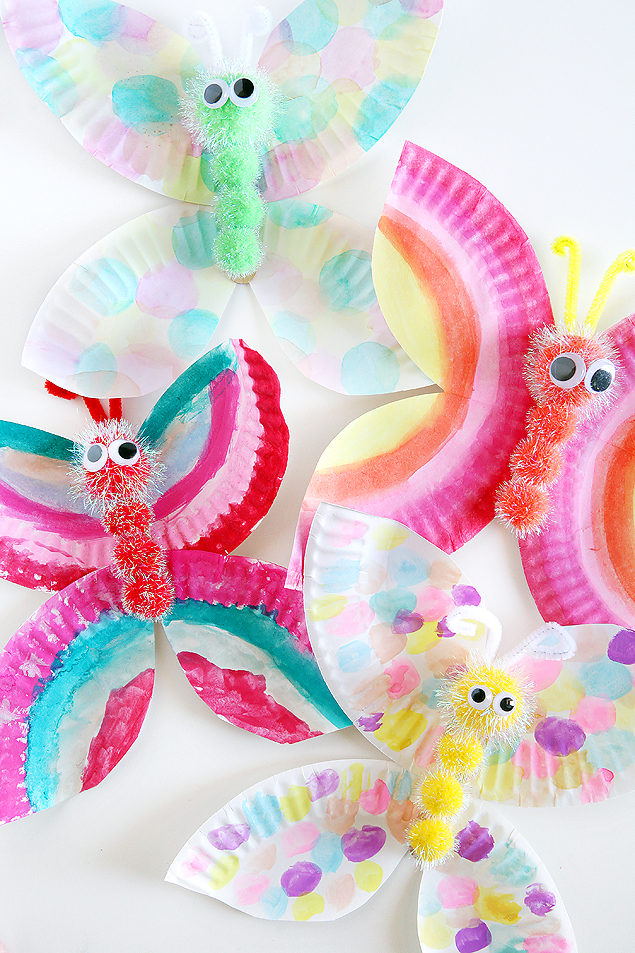 Summer Break is here! One of our most favorite things to do during summer break is crafting with the kids. It's a bit messy and a tad crazy, but always a good time. 🙂 We had our first craft day of the summer with the kids the other day. It had been quite awhile since we had last pulled out the paints so everyone was pretty excited. We made the most adorable Butterfly Craft. They take basic craft supplies and cheap paper plates so hopefully you have everything on hand already.
Paper Plate Butterfly Supplies
[affiliate links are included in this post]
Water Color Paints or any paints you have on hand
Craft Spoons – you can usually find these by the popsicle sticks at the craft store
2 sizes of Pom Poms
Scissors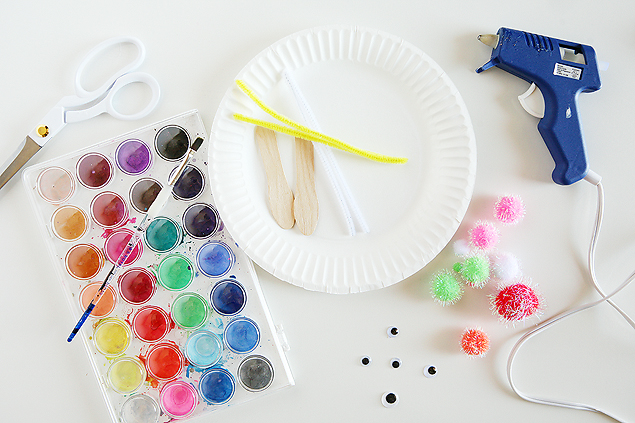 Butterfly Crafts for Kids
Steps:
Fold your paper plate in half and then cut down the center. Then take your two pieces and fold each of them in half. Then cut the flat corner in a rounded shape. That's a little hard to explain so hopefully the picture below will help.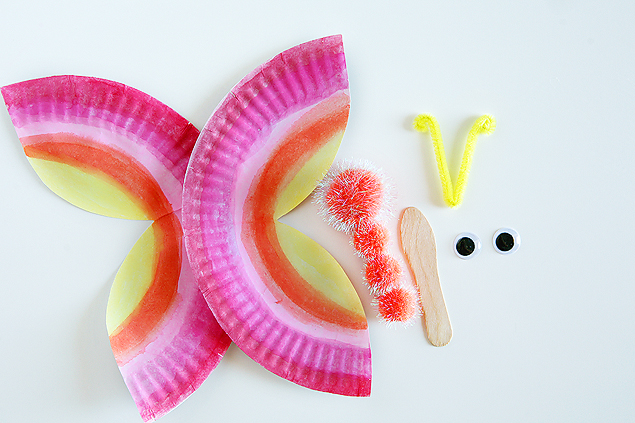 Then the real fun begins. Painting your butterfly wings! The watercolors are fun because you can blend the colors together, but any type of paint would work.
While your wings dry put together the body of your butterfly. Hot glue your pom poms to the wooden stick. We used a larger size for the head and 3 smaller ones for the body.
We used half of a pipe cleaner and then folded it in half and curled the ends. Hot glue your antennas to the back of the stick.
Add your googly eyes. Almost any size eyes will work. They are cute with small eyes and they are cute with big eyes. haha.
The last thing you need to do is to glue your body to the dry wings.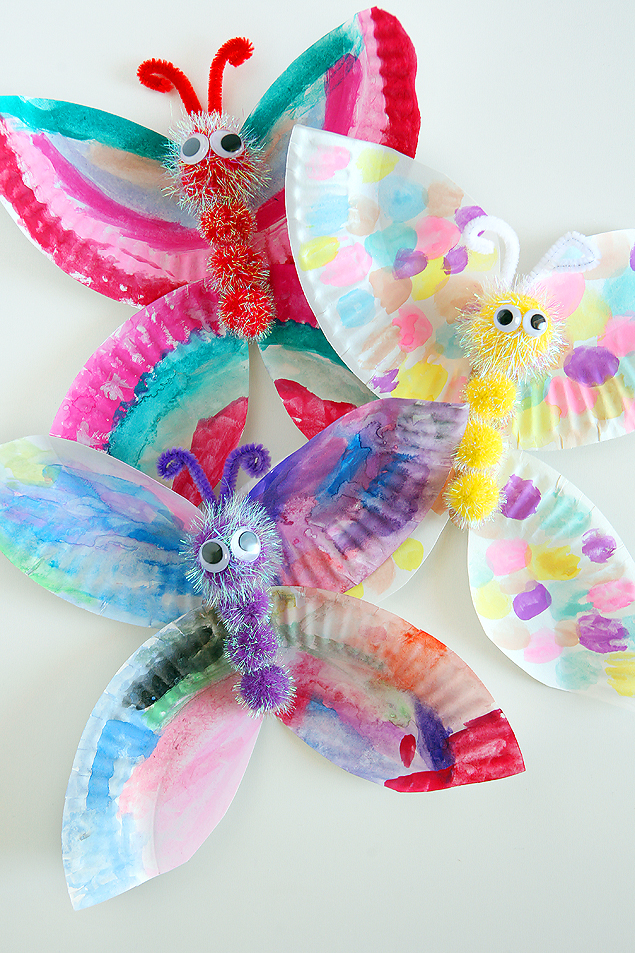 This craft is fun for a wide age range. We had a 4 year old up to a 40 year old. 😉 

If you are looking for more fun kid craft ideas check these posts out: