we have an awesome giveaway for you today!
actually, it's an awesome giveaway for three of you!
"use technology to beautify, enhance, record, celebrate and tell the stories of your life".
sound like something you might be interested?
here are just a few of the online classes that are offered:
jessica sprague is offering a new class that is for anyone that would like
to learn to take better photos with their camera phone.
who wouldn't want to do that?
and it's taught by jessica sprague and heidi swapp!
and they will share with you their favorite apps and the ins and outs of instagram.
to learn more about the class…go
here
.

to three lucky winners!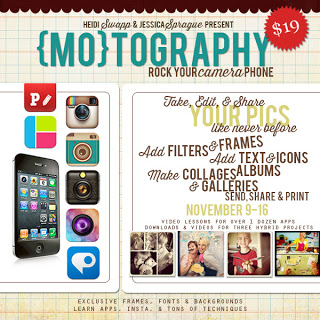 use the rafflecopter widget below.
GOOD LUCK!!
the winners will be notified by email on october 30th