These adorable cheer coach gifts are inexpensive and quick to put together. So super cute though and always loved and appreciated.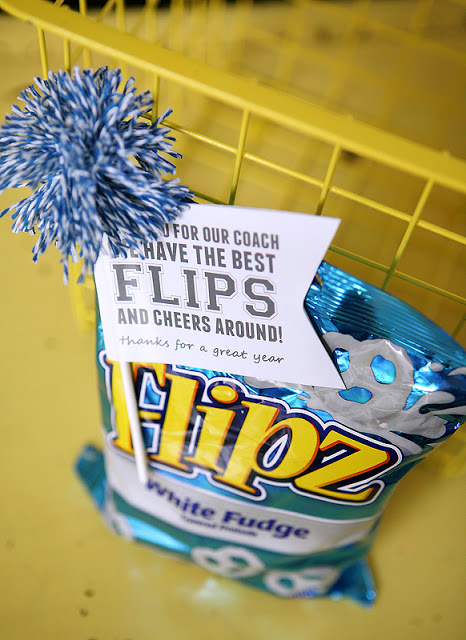 Last year we covered gifts for the coaches and dance teachers, this year we thought we'd throw in a couple cheer coach gifts.
Cheer Coach Gifts
Supplies: (affiliate links are included)
Make a pom pom using your twine (or yarn). You can find a great tutorial HERE. Then slide the pom pom onto the top of the lollipop stick. Attach the flips tag to the stick using some adhesive, like glue dots. then attach the tag to the bag with some more glue dots.
A fun little treat to tell your cheer coach you appreciate them!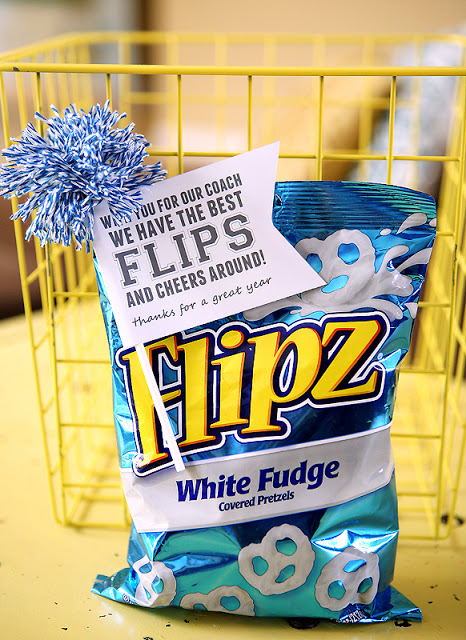 Cheer Gift Ideas
Here's another cheer gift idea that would be great for a cheer coach or the other cheerleaders on the squad.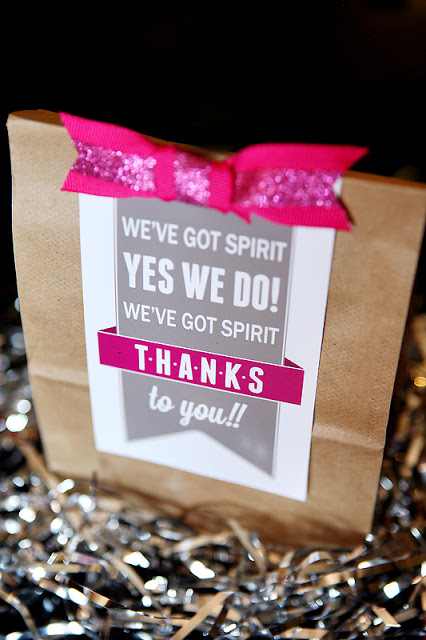 SUPPLIES:
sheet of tags found HERE
treats
Fill your brown paper bag with yummy treats. Download, print and trim your tag. Fold the top of the bag over and attach the tag to the front. Punch one or two holes in the top to tie your ribbon on with.
Your super cute bags are all dressed up to hold simple and sweet cheer coach gifts.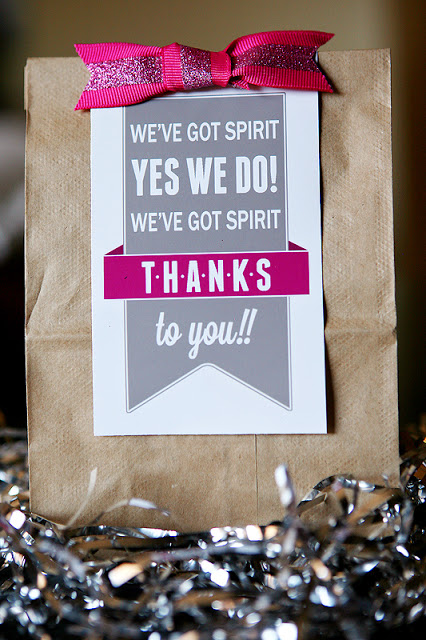 . . . . .
and here are our past
dance/coach
projects…