chocolate covered pretzels are one of my favorite treats.
even if they are made to look like witches' fingers.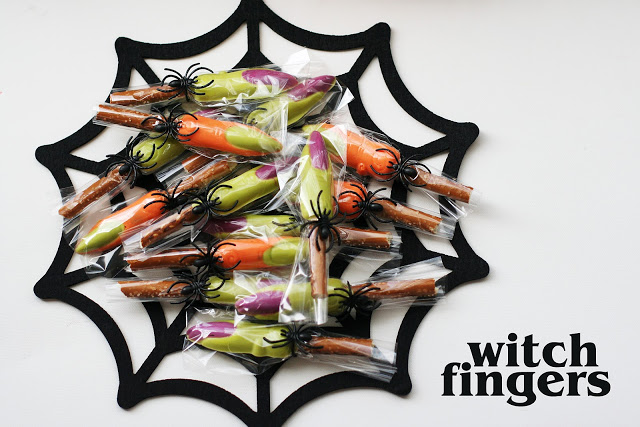 kids of all ages are sure to enjoy these colorful goodies.
send them in to your child's classroom, have your middle school-ers pass them out to their friends or place a "hand"ful in a bucket and deliver to your neighbors.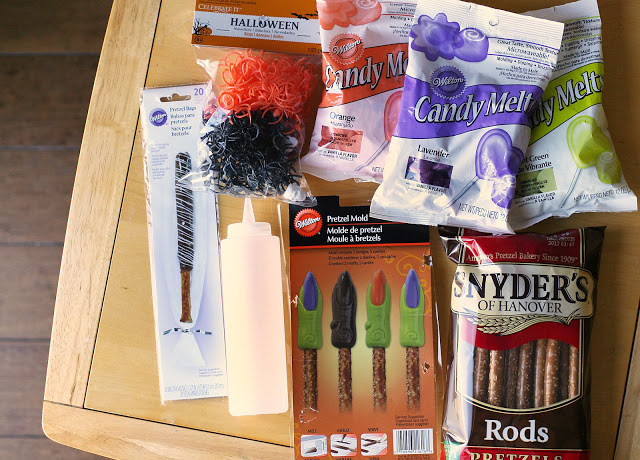 what you'll need:
• pretzel rods
• witch finger mold (or 2 to speed up the process)
• pretzel bags
• candy melts (we used orange, green and purple)
• spider rings
• squeeze bottle (not sure if that's what it's really called)
• follow the directions on the package for melting your chocolates. fill in the nail on the mold with one color. let it set up (we placed ours in the freezer).
• while waiting, break the pretzel rods in half.
• once the nail color is set up, fill in the remainder of the mold with another color (tapping every now and then to get out air bubbles).
• place your pretzel stick in the chocolate and slowly spin it around to get it covered with the chocolate. we placed the broken end sticking out, so it kind of looks like a broken finger.
• let that set up and then place inside of a pretzel bag (i cut some off the bottom just so it was long enough to cover the pretzel)
• then place your spider ring around the finger to hold the bag shut.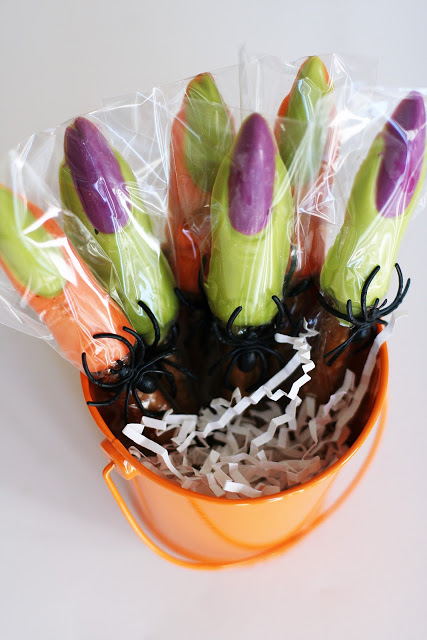 . . . .
this post is sponsored by: