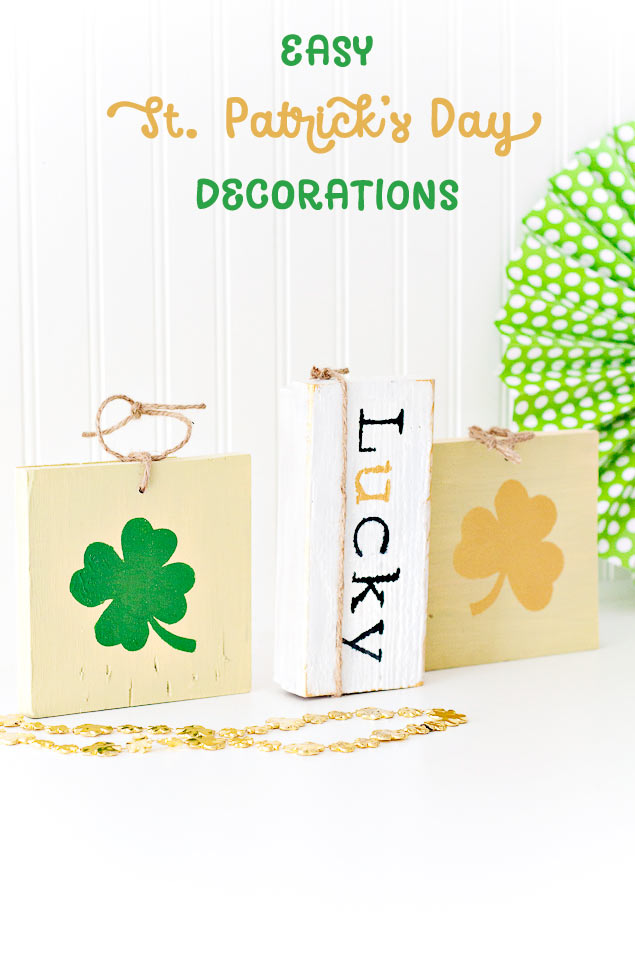 Hi eighteen25 readers! I am SO excited to be here, I have loved Jodie and Jen forever and love all their fun ideas and adorable personalities! My name is Tiffany, and I blog over at Making the World Cuter. I am a decor enthusiast to put it mildly, and love nothing more (well besides the obvious things that need to be loved more) than decorating my house for each and every holiday that I can. That includes St. Patrick's Day, even though I don't know about if I really have any Irish roots…but that's okay right? Everyone has a little Irish in them around March 17!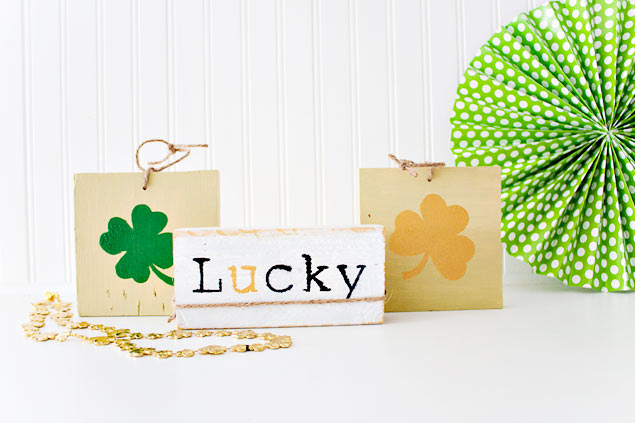 I love to build things when I have any spare time, and so I always have some scrap lumber in my wood boxes in the garage. In other words, this project was pretty much free since I had everything on hand already. I like St. Patrick's Day decorations that are not too loud or obnoxious, and I think these fit the bill pretty nicely!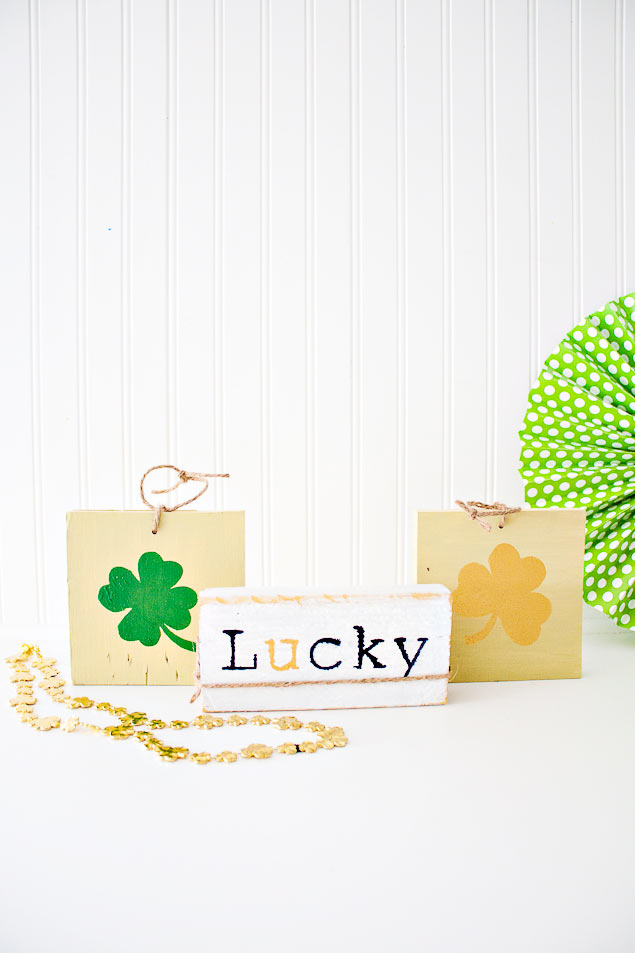 For the supplies to make these cute decorations you will need the following:
2-5 1/2 x 5 1/2 squares of 1×6
1-7″ of 2×4
Assorted paints in St. Patrick's Day colors
Twine
Stencils (I cut these on my Silhouette, the cut file can be found here)
Stencil Brush and paint brushes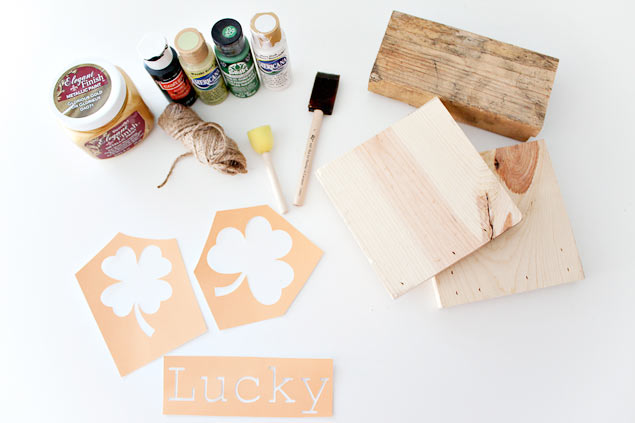 The first thing I did was take out my drill and drill a hole in the top middle of both of the thin blocks.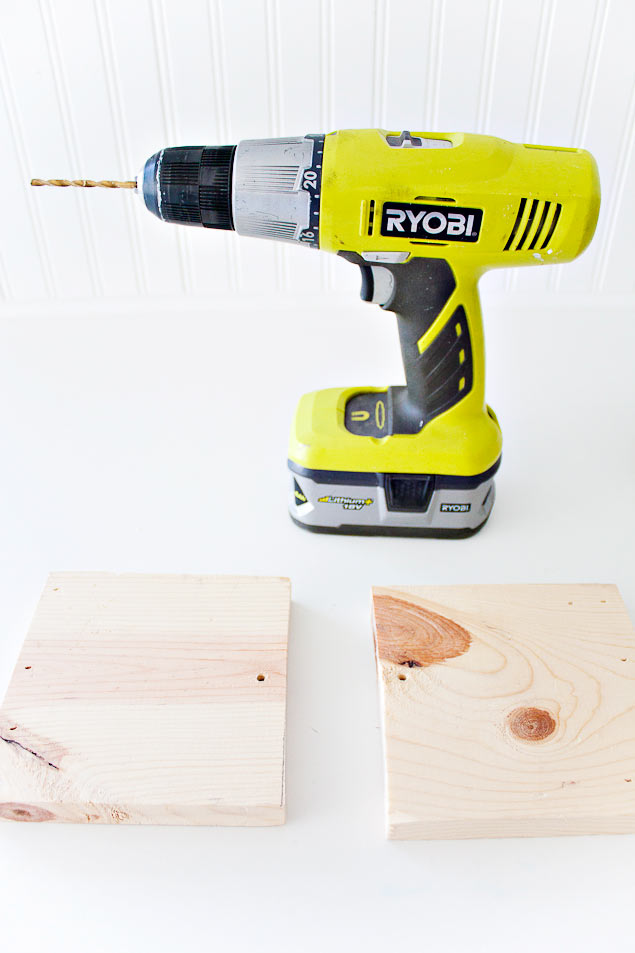 I then painted them both in this Americana Wasabi Green, that I find myself reaching for a lot more than I thought would when I picked it up on a whim. I gave it a couple coats.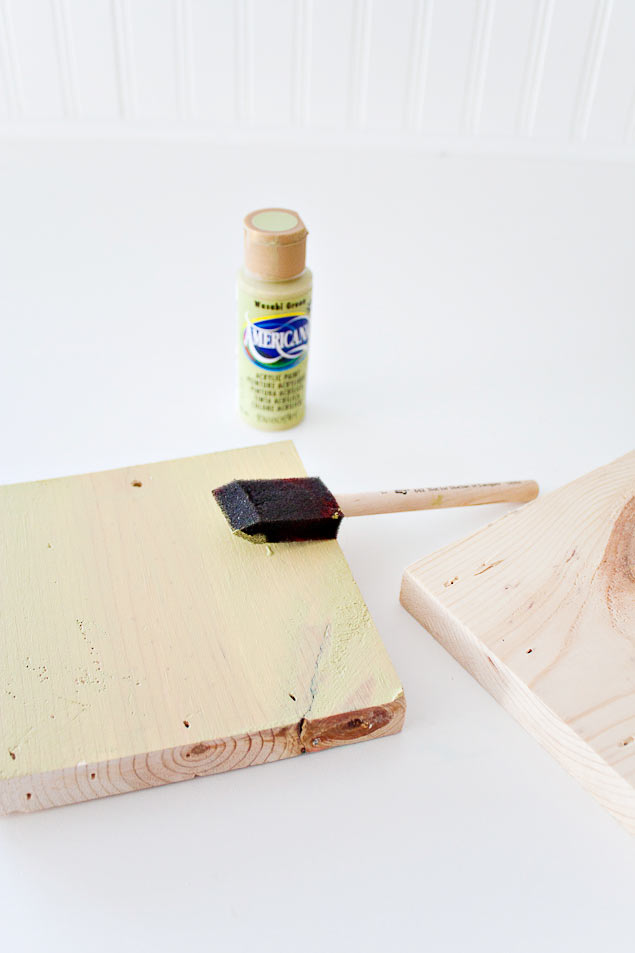 Once it was dry, I took the jute and tied a knot at the top of the block and then a loop. That way it can be used as a hanger or just sit as a cute tag like block.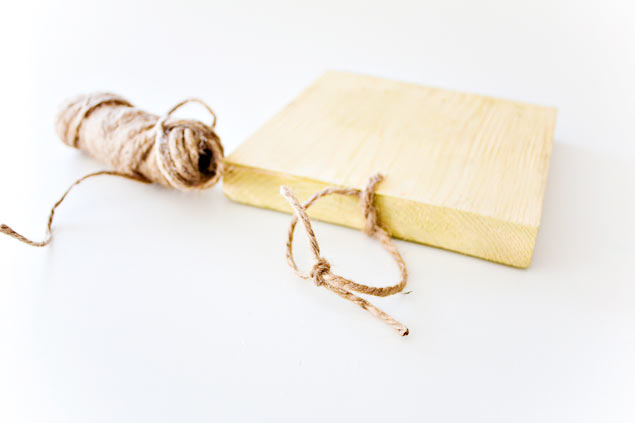 For the stencil, tape it on with washi tape and then dab it with the stencil brush. When it is all filled in, remove it immediately. This is FolkArt classic green.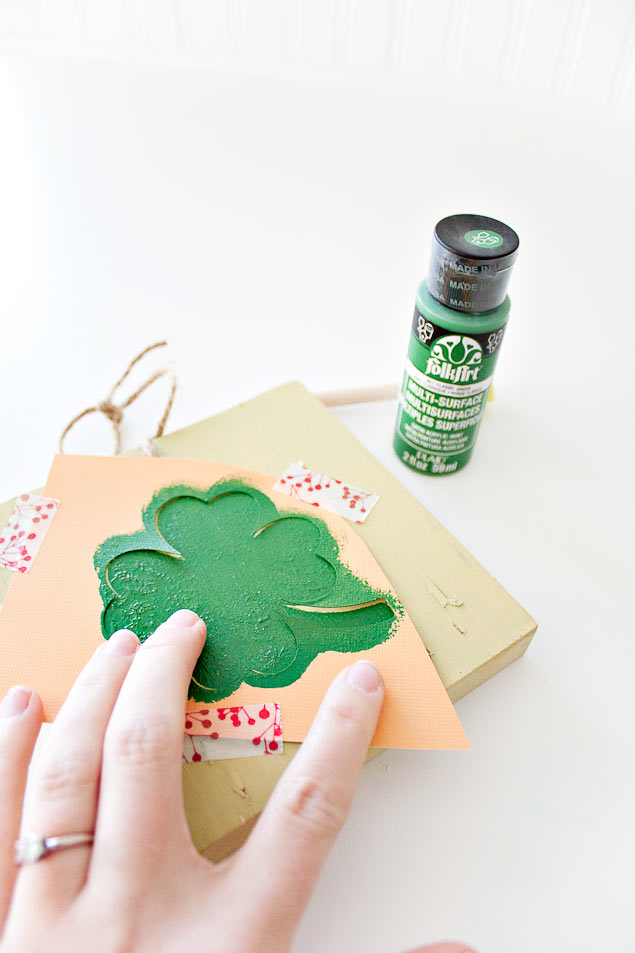 I did the same thing with the gold and this is my favorite gold paint I have ever bought. If you like to add gold in your decor, you should definitely pick this one up! It's DecoArt Elegant Finish.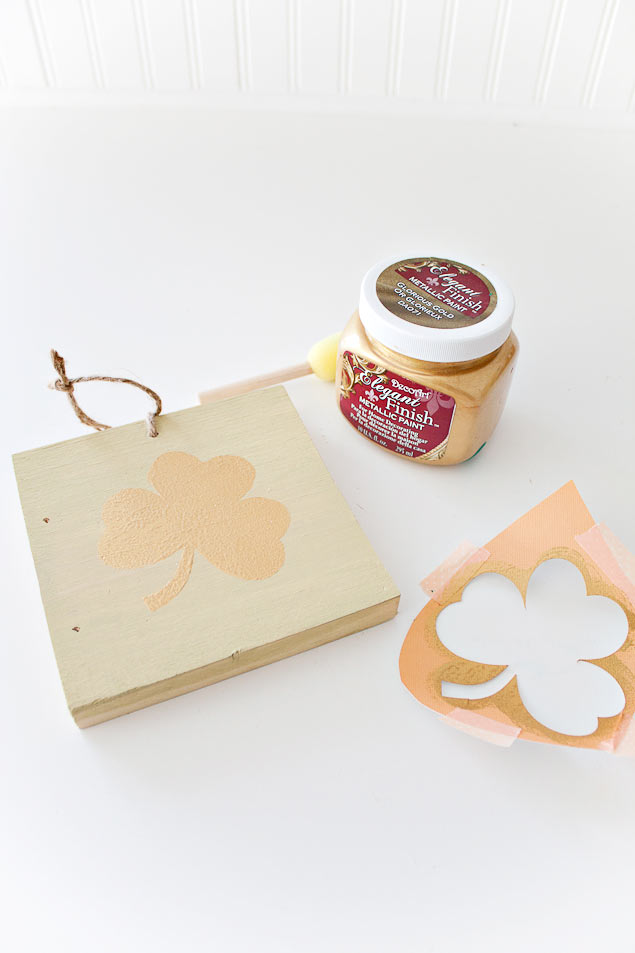 For the lucky block, I painted it in plain white, gave it some gold around the edges and then used the Lucky stencil with black paint except for the gold u.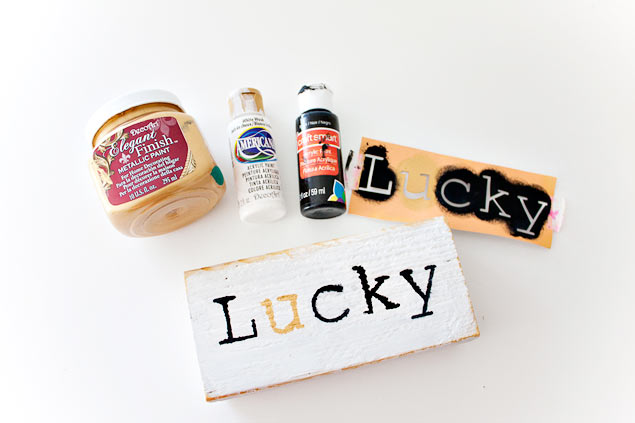 For this one I just tied the piece of jute around the bottom, you can either leave the knot in front or put it around the back.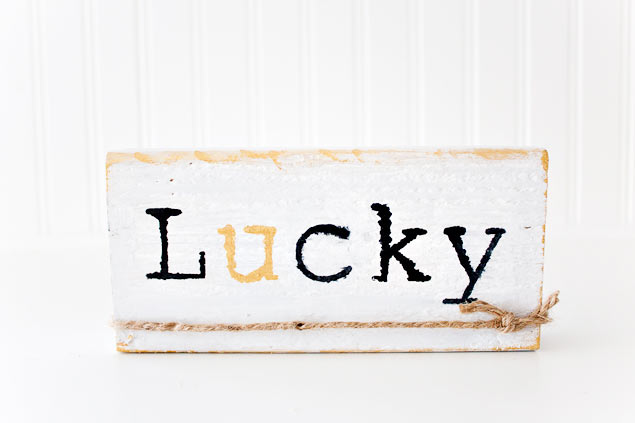 And there you have it! Super easy, and ready to be put on the mantel this weekend…when I will feel like it's actually time to start decorating for St. Patrick's Day. 🙂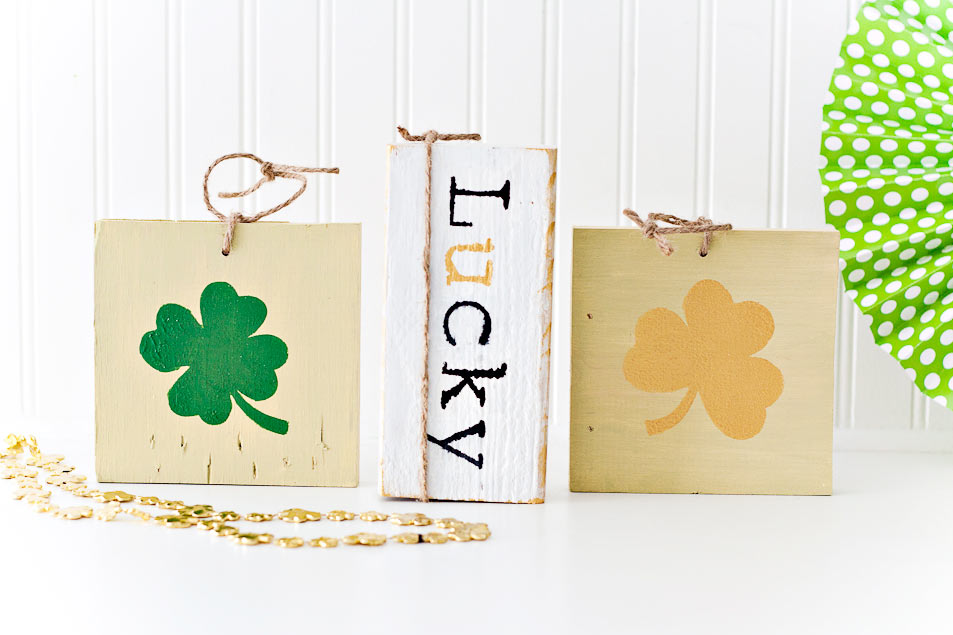 You can also hang these up on hooks, or on the front door. I also love to hang little things like this on my pantry door on a wreath hook. Just little touches.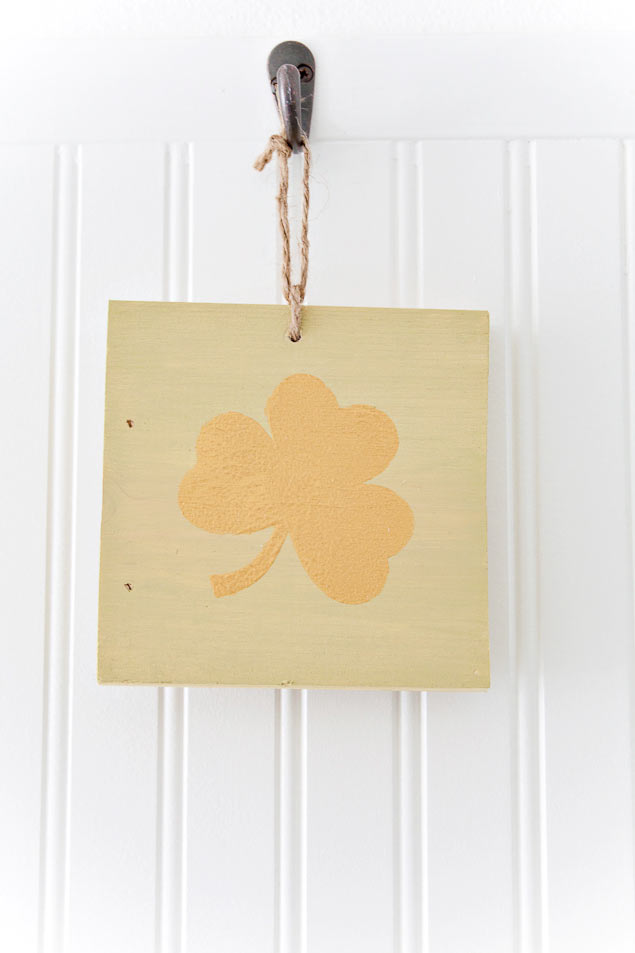 And for the lucky block you can either have it horizontal…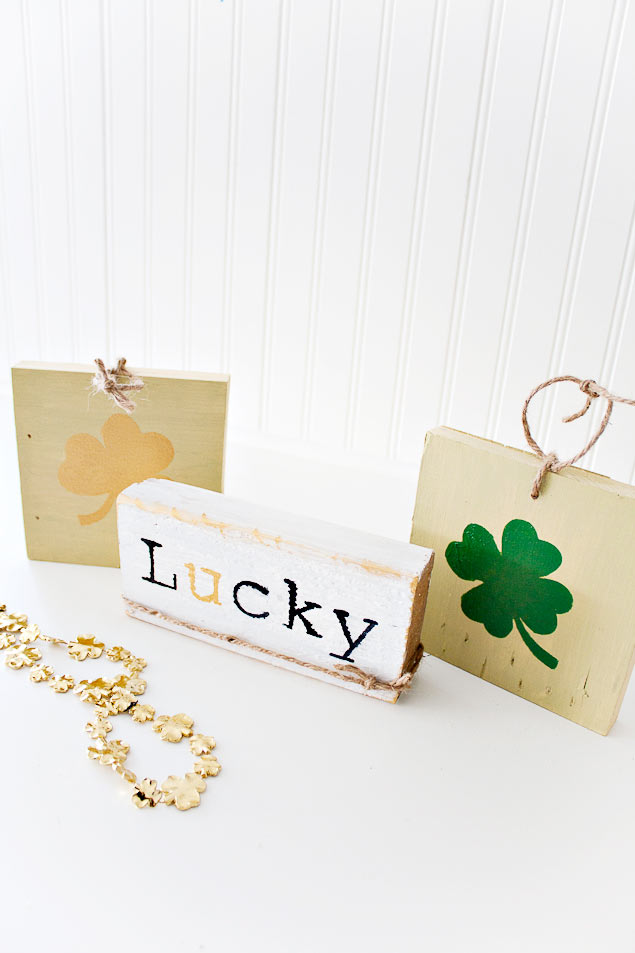 …or how I like to put it, vertical.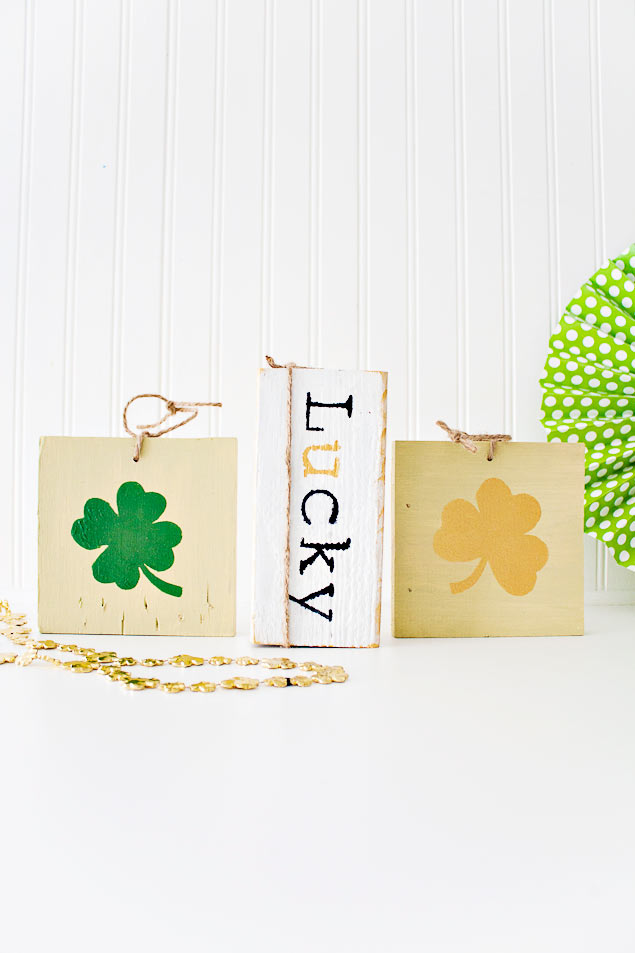 Either way, I feel lucky to be here and would love for you to all come and say hi!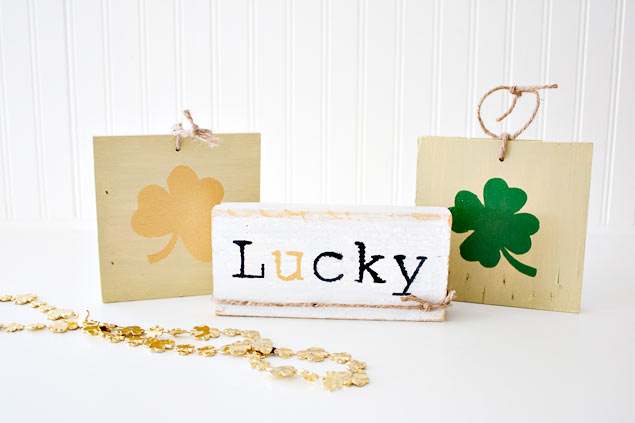 ---
Visit Tiffany on her Blog : Facebook : Instagram : Pinterest. And check out a couple more St. Patrick's Day ideas from her…
St. Patrick's Day Mantel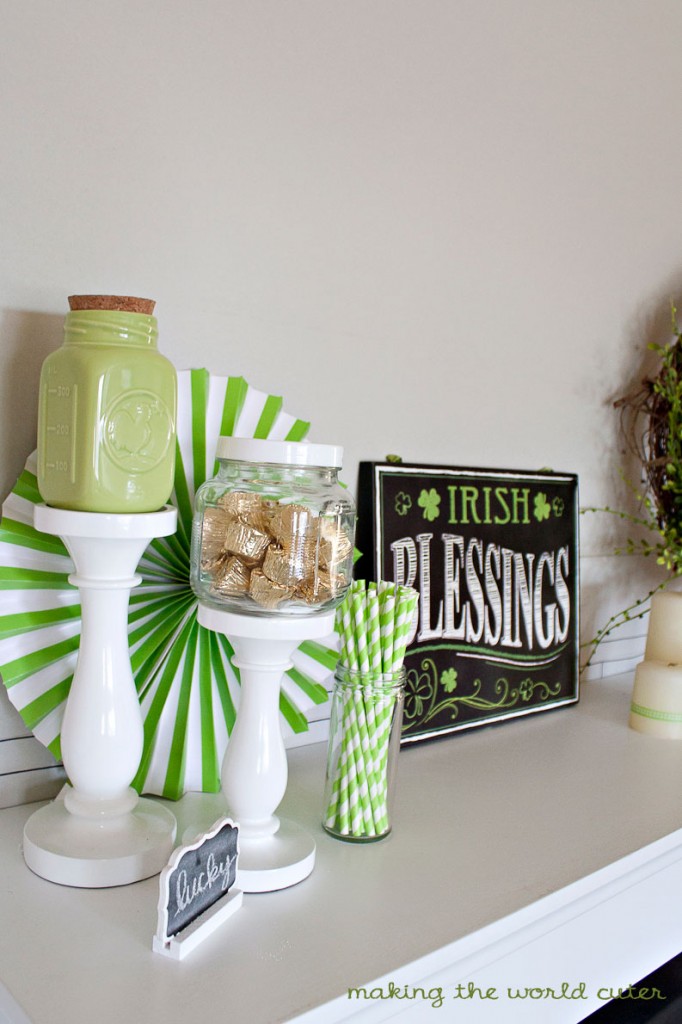 St. Patrick's Day Don't Eat Pete