We are headed to Disneyland next weekend and we couldn't be more excited! With 3 boys in the house there is a lot of superhero talk, and they love seeing the Avengers when we go…and of course all the toys at the shops! They were so excited to see this DIY Marvel Avenger's Disneyland Countdown I made them.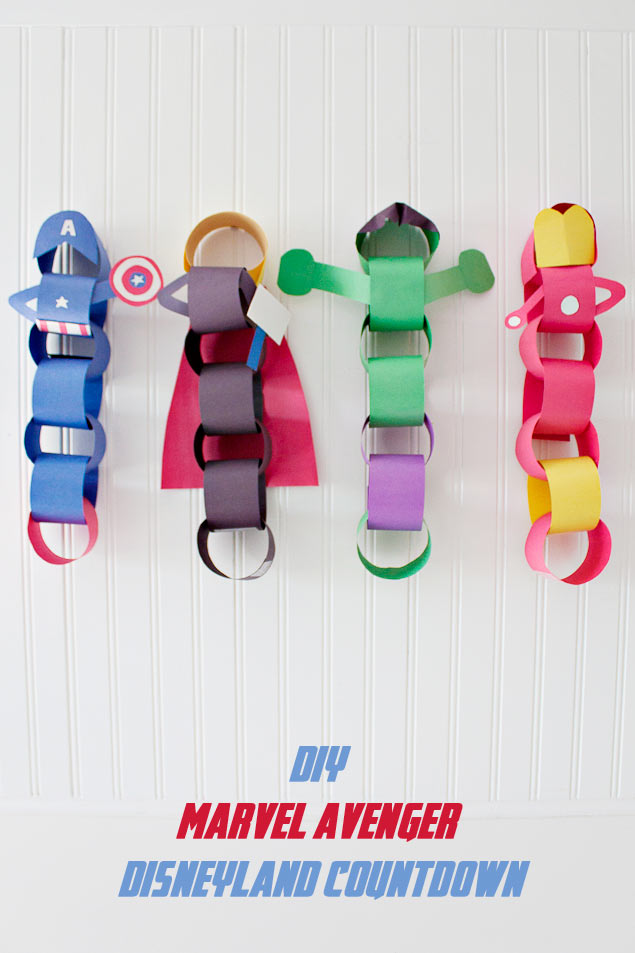 I have made Disneyland countdowns in the past, but these ones really have my boys flipping out!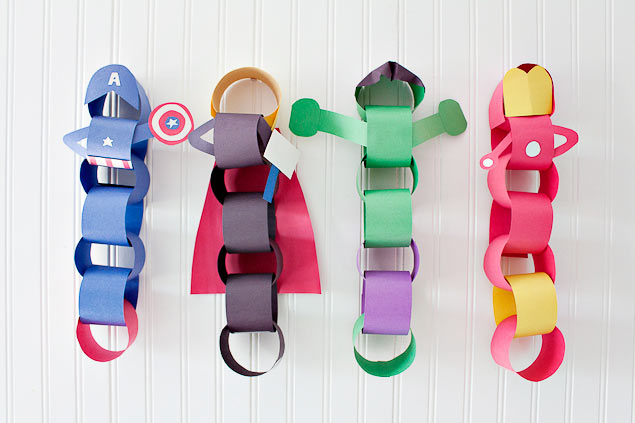 I mean look at Captain America! It's Captain FREAKING America! Ha! I love him…and it has nothing at all to do with the super hot guy that plays him in the movies. Nope. Nothing at all. 😉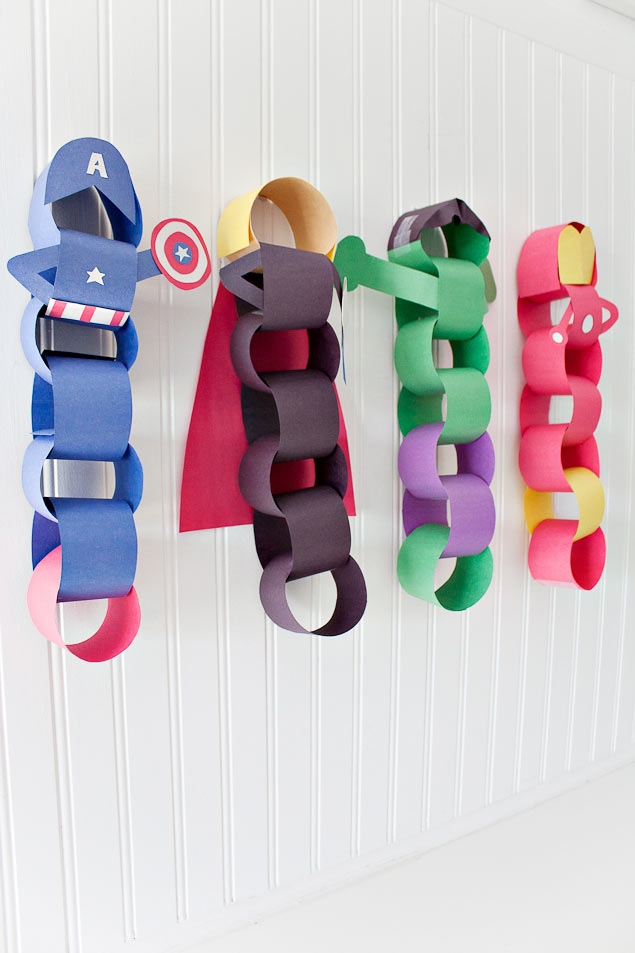 These are so much fun to make! And so so easy, the kids could definitely help make them if you wanted to let them.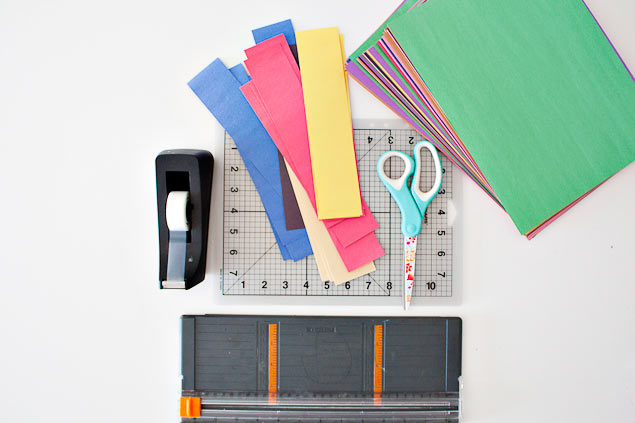 All you need is some construction paper, a trimmer, tape and some scissors. Then you just make a paper chain with the colors of the superhero you are making. If you need a refresher on paper chains, here it is…

Then to make them who they are, you just need a couple of embellishments. The way I was able to kind of get an idea of what they looked like, I looked at images of those POP characters. Then I just chose a couple things that would be easy to cut out of paper and went to work.
You don't have to go all out, just some hair on some, a mask or two, and maybe some arms to hold their weapons. Remember your kids will just be pulling the papers off each day, you don't want to get too intricate!
Captain America just needed a little mask and I cut out an A for it. Then the star on his chest, the belt and of course his shield. You can see that I just hand cut the circles. Nothing fancy. Just cute!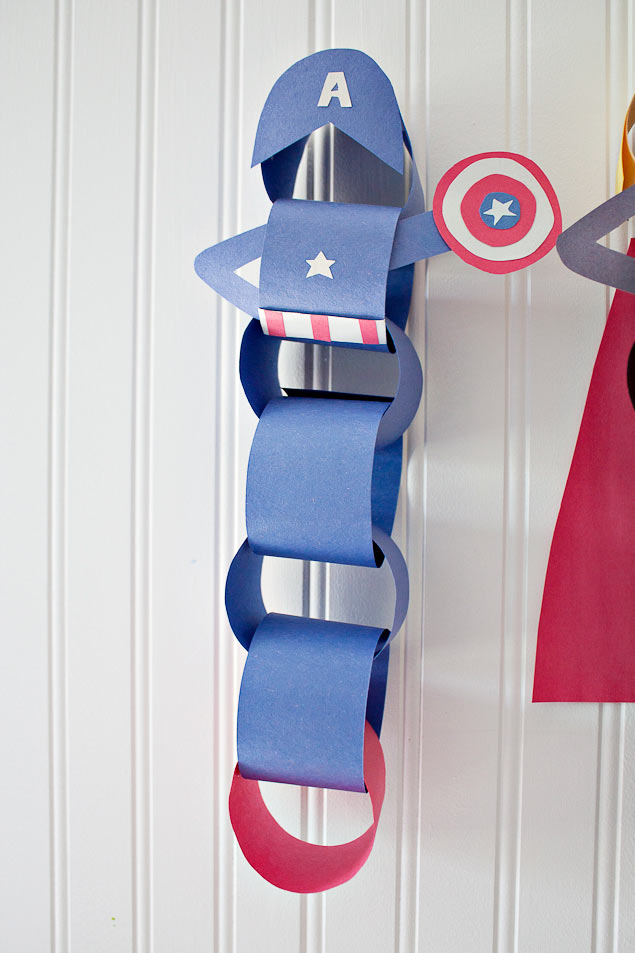 Thor needed his long hair, his cape and then his hammer.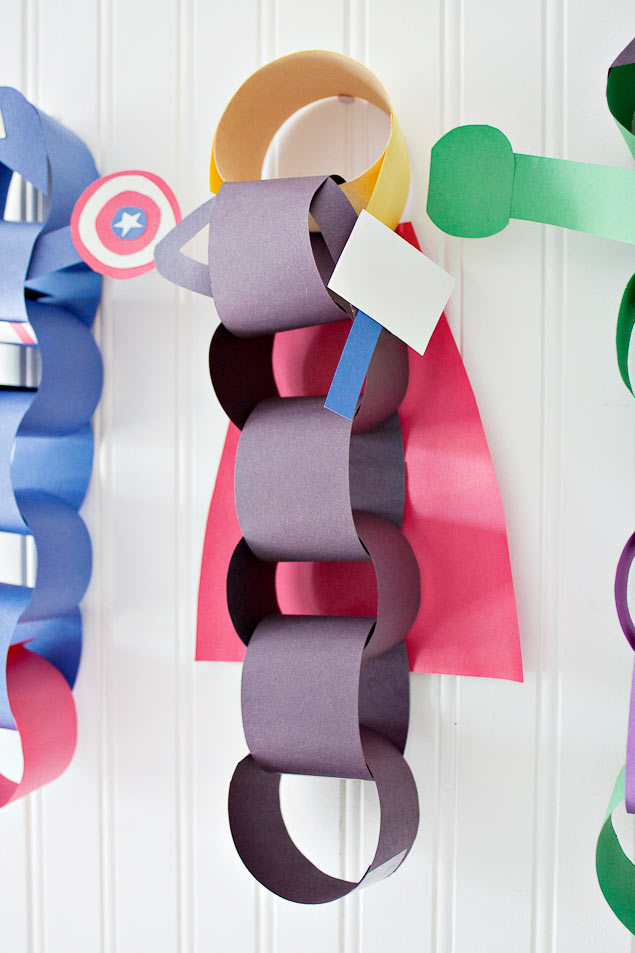 The hulk was super simple and my boys might love him the most. He just had hair and arms with giant fists. Easy peasy!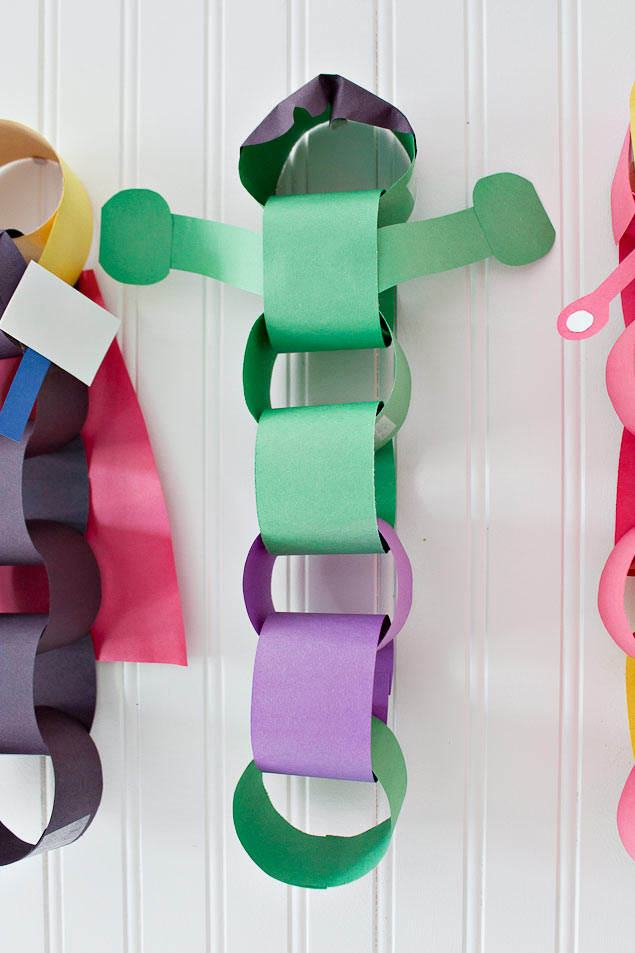 Iron man was just the mask and arms, and then a couple circles for his flux capacitor. (My boys are so impressed that I knew the word for that, and that I didn't even have to ask Siri for help!)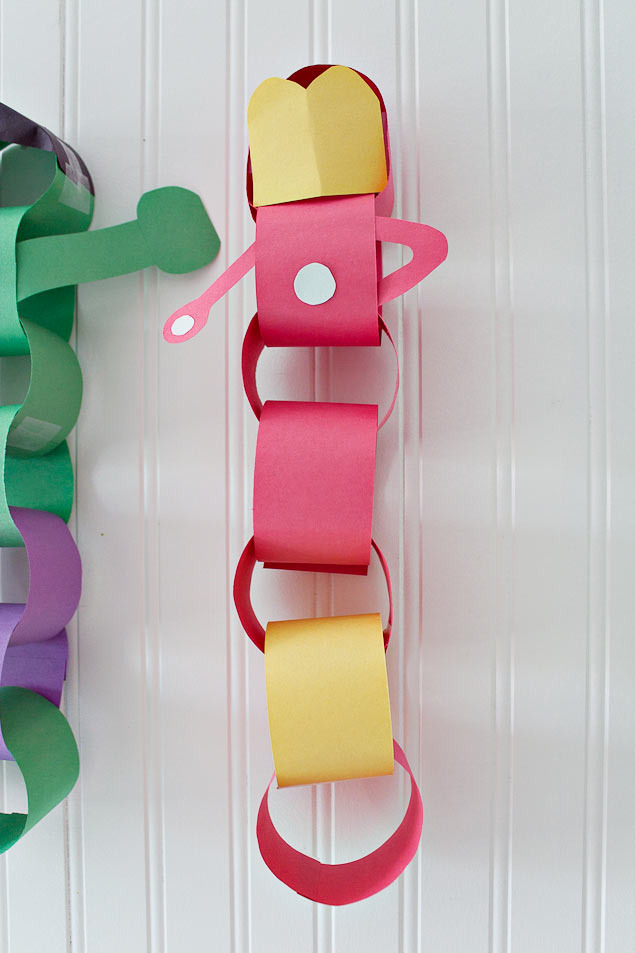 Right now there is only Captain America and half of Thor left! So exciting!!! I can't wait to give these guys a fist bump after riding Tower of Terror for the last time!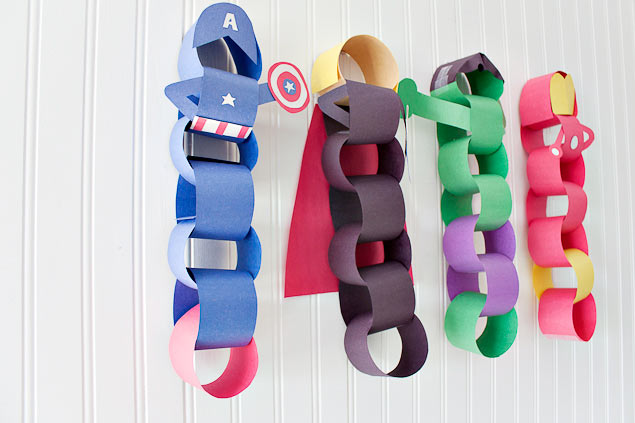 Visit Tiffany on her Blog : Facebook : Instagram : Pinterest. And be sure to check out all of her Disney posts. Here is one of my favorites:
Here are some more fun Disney posts you can find on Eighteen25:
______________________________________________
 .
 [affiliate links included below]
Use Promo Code:
Eighteen25
at
Get Away Today
to receive $10 off any southern California Vacation that includes at least 2 nights hotel stay and 2 tickets.