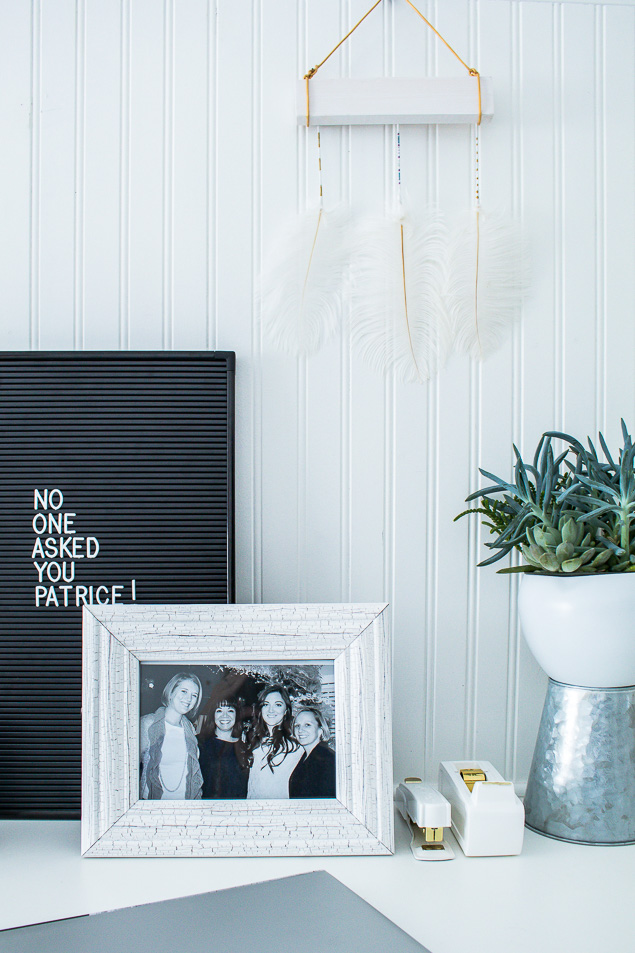 I've been thinking about my friends lately. I have a fantastic group of friends. There are a lot of super fun women I love to hang out with, but I realize that as I get older, it's so important to me to have my tribe. Those few friends you don't have to clean your kitchen for, the friends who've seen you at your worst, and yet brought out your best. Keep those friends close…and let them know how much they mean to you! I love the boho feather hanging crafts I've seen and wanted to make my own version. This was super easy and is a fun little reminder of my own personal tribe.
Feather Hanging Craft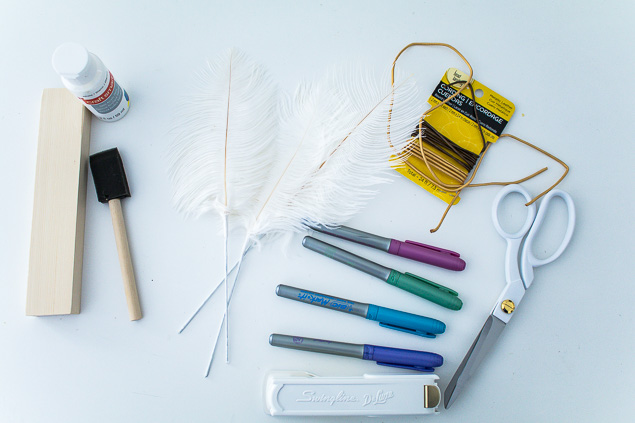 Supplies:
Scrap of 1×2 about 6″
Paint
Sponge Brush
Leather Cording
Feathers
Metallic Markers
Stapler
Scissors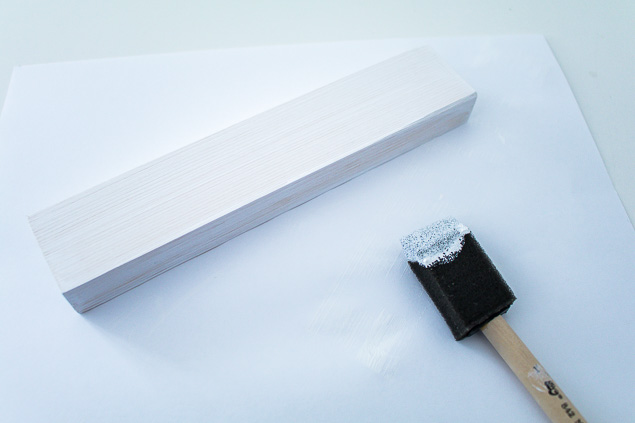 This is so easy guys, and they turn out SO cute! First of all you just paint the wood strip and let it dry.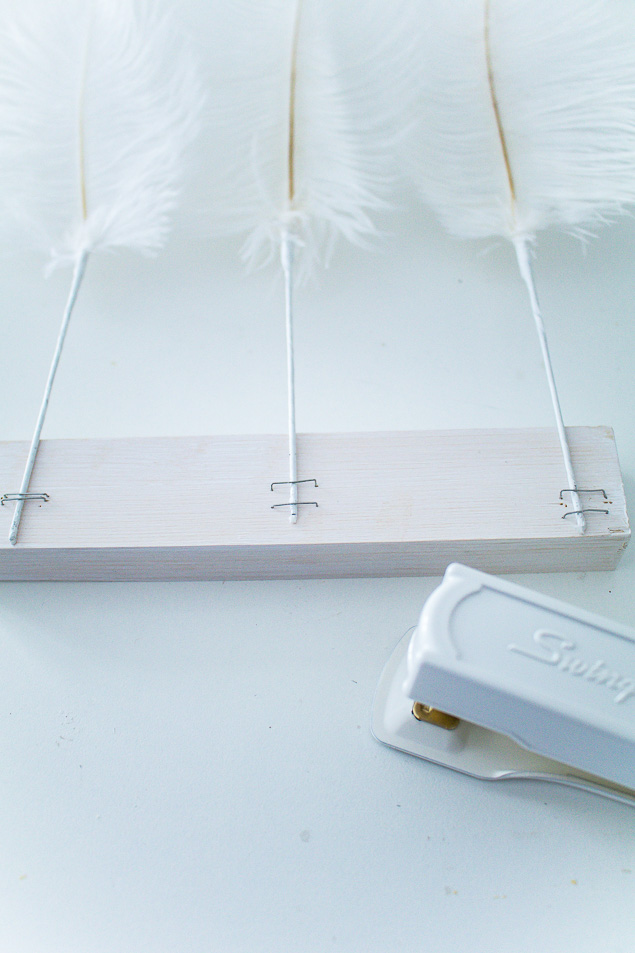 Second, staple the feathers to the back of the wood strip at varying heights. Use as many as you would like. I chose to do three for my 3 closest friends.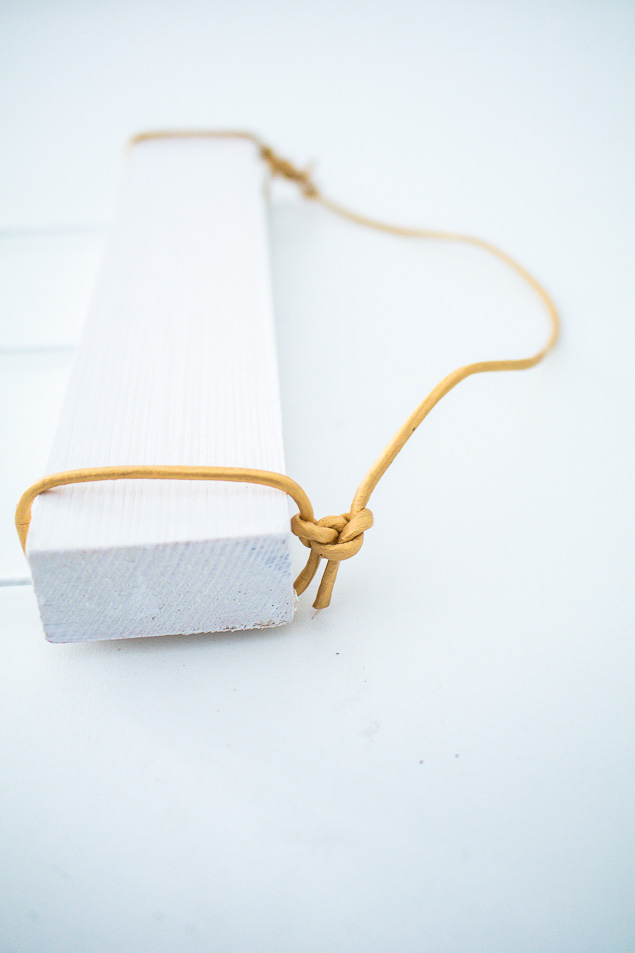 Cut a length of cording to about 6 inches longer than what you want it to hang. Then wrap it around each side and tie a couple knots in it at the top.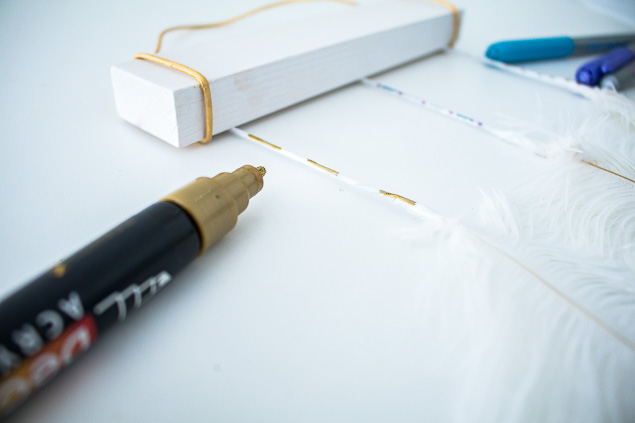 Finally take your metallic markers and color the stems of the feathers in fun designs. You could also write something on the wood block if you wanted, like #mytribe or whatever you wanted…maybe your "one little word" of the year? So many possibilities!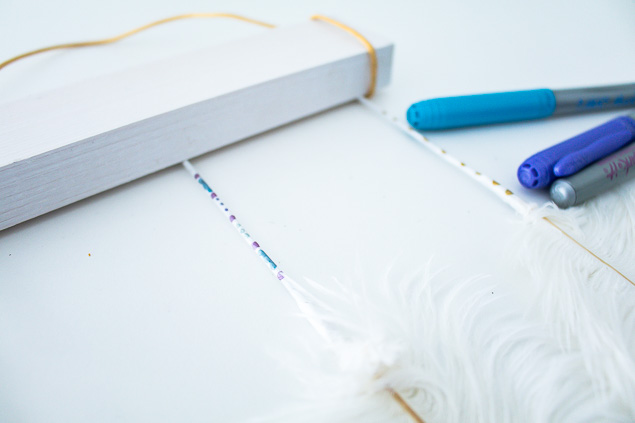 Then you just hang it and see how stinking cute it is! You could do a lot of color options here, I just really like white and gold and simple.
Then make some for your friends! They're inexpensive and super cute, and you should totally pair it with one of my tribe valentines that I have over on my blog. This is one of four of the silly and totally fun friend cards you can print off. They're cute for us moms obviously, but would also be super cute teen and tween valentines!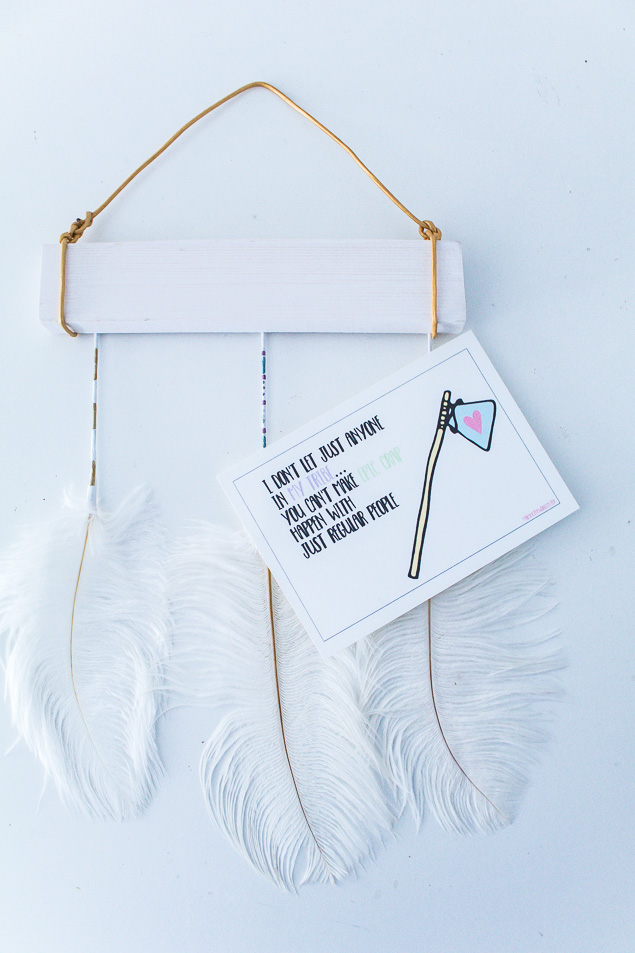 ---
Visit Tiffany on her Blog : Facebook : Instagram : Pinterest.
and be sure to check out some of her other fun home decor projects: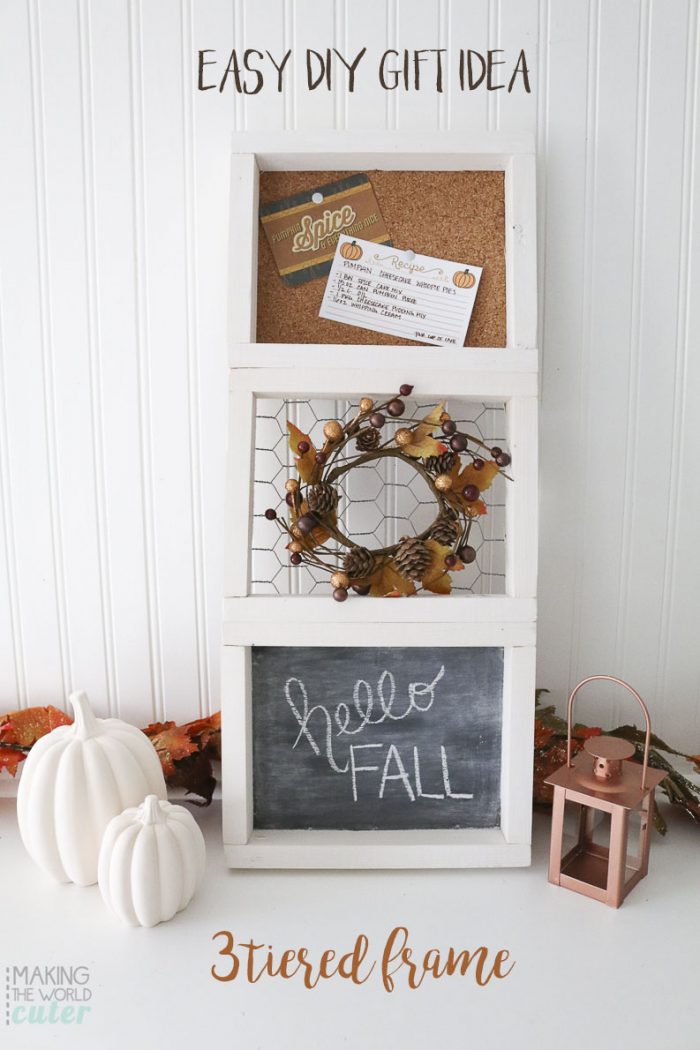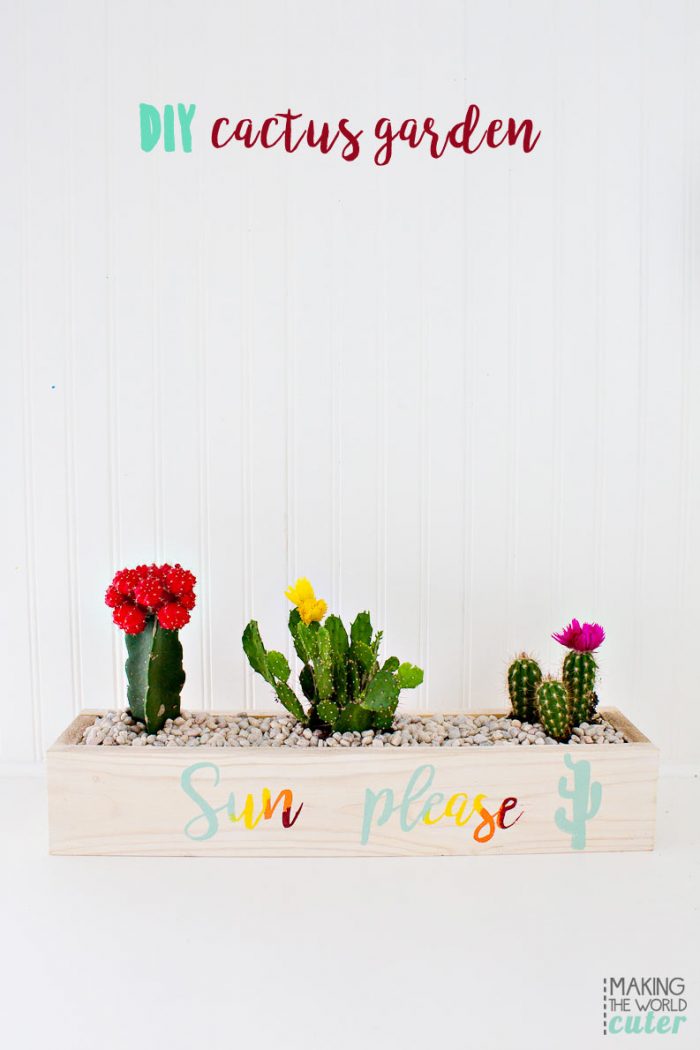 DIY Scalloped Edge Swing Shelf