Don't hate me. This wasn't my idea. I mean, it was. But I first saw it on Saveur, so blame them. However, their version was a lavender Earl Grey caramel, which sounds lovely. It really does. It just doesn't appeal to me, personally.
I don't like lavender much. Especially not on my food.
I LOVE caramel, though. LOVE it. LOVE LOVE LOVE it. And I also love Earl Grey tea! So I knew this would be a home run for me. I just tweaked it a bit to suit my tastes and voila. A jar of delicious, soft, Earl Grey caramel. Perfect over ice cream. Delightful with pound cake.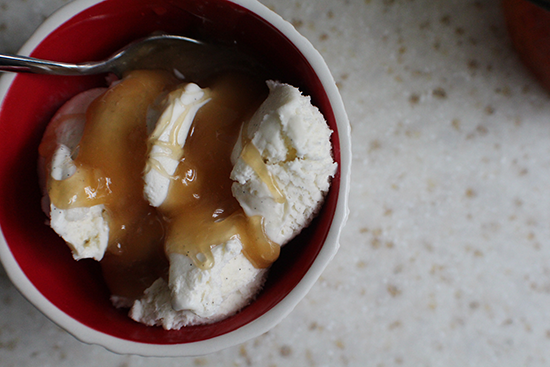 I'm always reminded of my Nana when I make anything involving tea. She would've loved this, too.
So many people are afraid of trying to make caramel. They think of boiling sugar and candy thermometers and "hard crack" and "soft ball" stages and get terrified. No need. It isn't all that hard and you don't need a thermometer. I promise. Just common sense. Its HOT sugar. Don't touch it. There. End of story.
EARL GREY CARAMEL (adapted from Saveur)
Ingredients:
2 Earl Grey tea bags
3 cups sugar
4 tablespoons unsalted butter, chilled
Directions:
Place tea bags in a heatproof bowl; pour 1 cup boiling water over and let cool to room temperature. Strain into a 2-qt. saucepan and add sugar; bring to a simmer over medium-high heat.
Cook, without stirring, until amber colored, about 20 minutes.
Remove from heat and whisk in butter. Let cool slightly before serving. Store in refrigerator and place in a bowl of hot water to soften before use.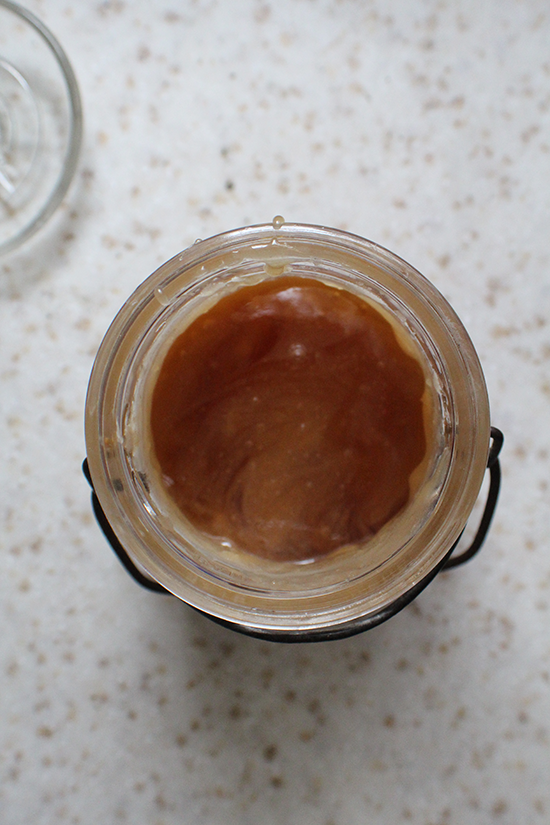 It really is amazingly delicious. The Earl Grey flavor is delicate, not overpowering. Just enough to make you say, "This isn't your average caramel!"
I am also not ashamed to say I had it for breakfast.