Christmas is over (boo) and all the new gifts are finding their new homes.  We thought it would be the perfect time to sit the kids down and help them write out thank you letters.  We wanted to make it easy for them, so we came up with this fun letter they can print off.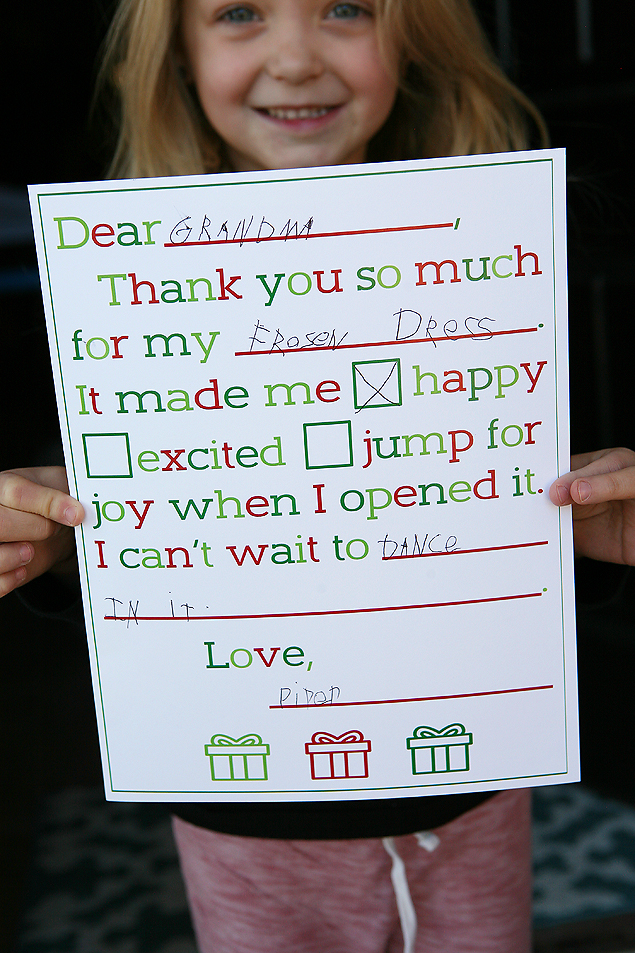 Grab the Thank You Letter download HERE and they are on their way.  Just have them fill in the blanks, check the correct box and add their cute signature to the bottom.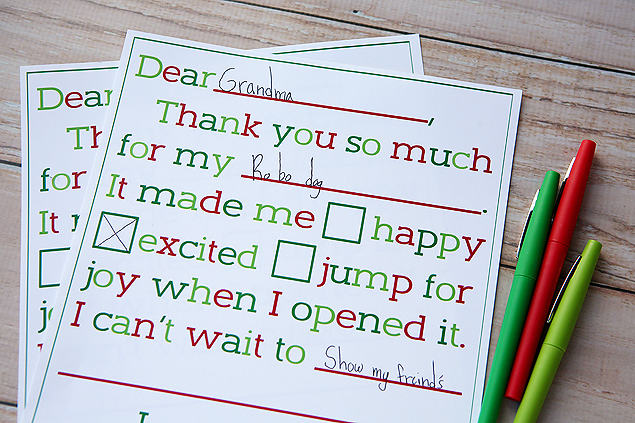 I'm sure the recipient will be thrilled to open it when it arrives!