If there is one thing we have a hard time staying on top of, it's remembering birthdays! They just sneak up on you so quickly, right?!  We've made it a goal this year to send more birthday wishes through the mail. Yes the mail… not email or facebook, but good old snail mail!! So, when we saw this 12 x 12 scrapbook paper calendar, we knew just what we wanted to do with it.  Plus, it only took us a few minutes to put together! Yay!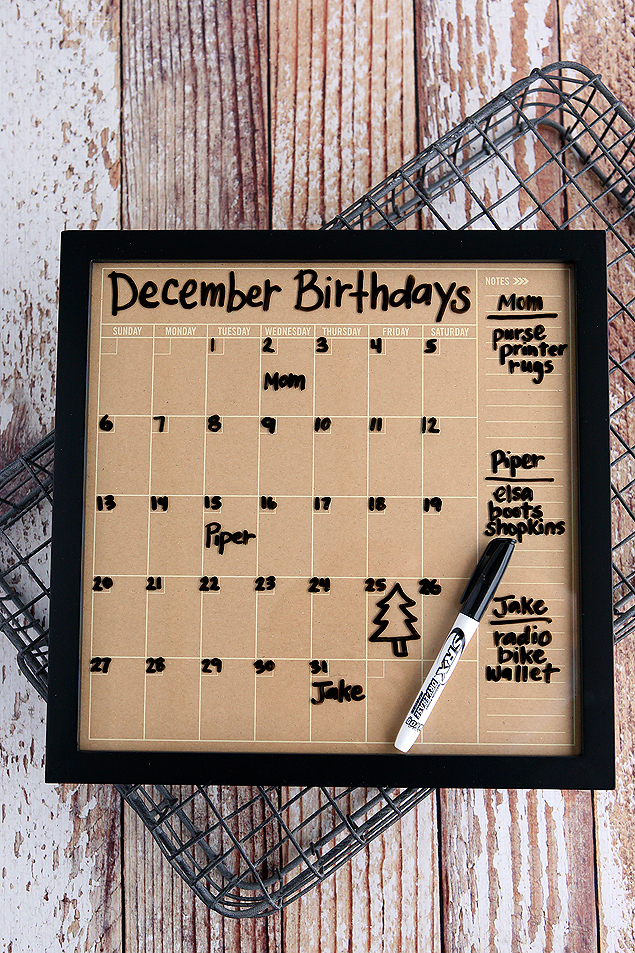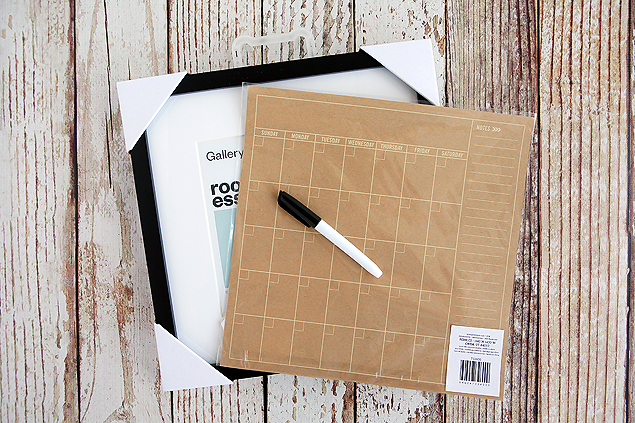 Here's what you need: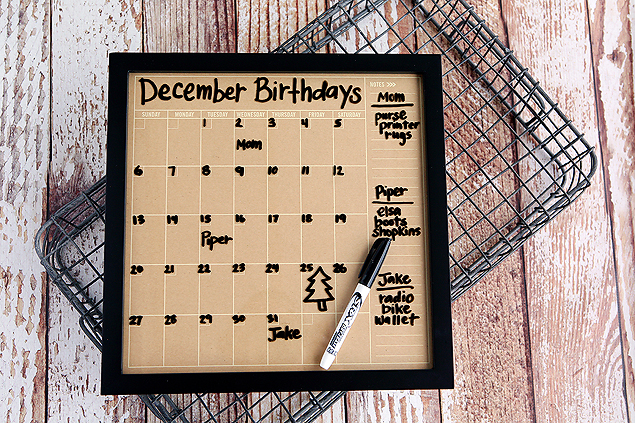 All you have to do is open the back of the frame and slide in the calendar.  It really is that easy!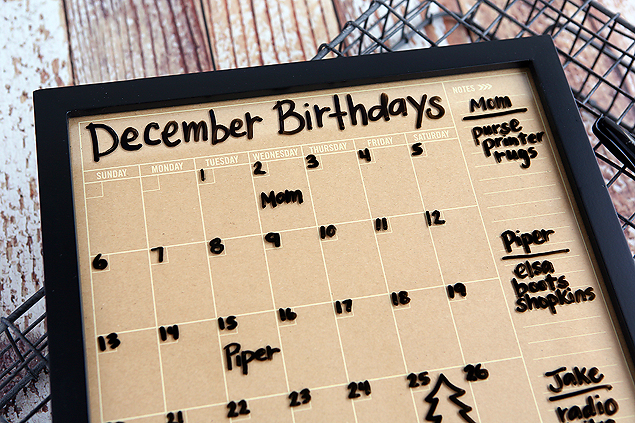 We even thought it would be fun to keep track of the birthday girl or boys wish list on the side.  Would sure make shopping easier!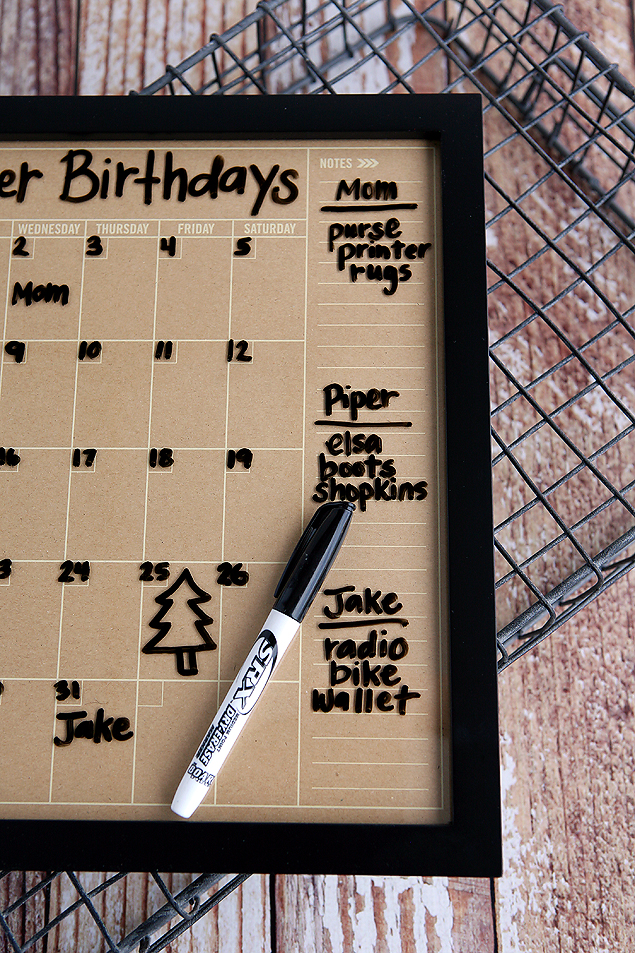 These would be a fun gift idea too!
You may also want to check out these other posts of ours…
DIY $3 Earring Holder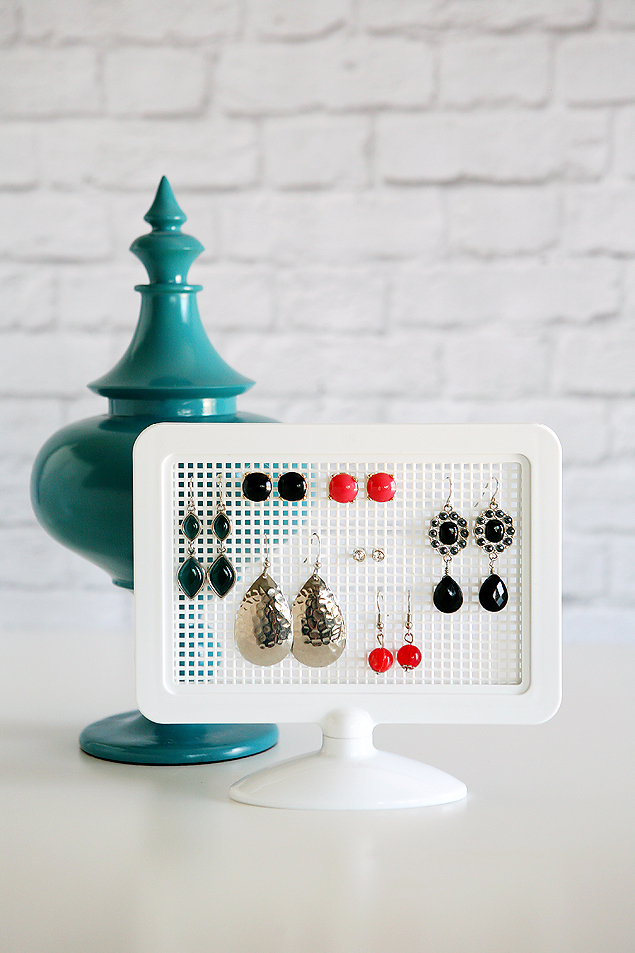 Yarn Tassel Garland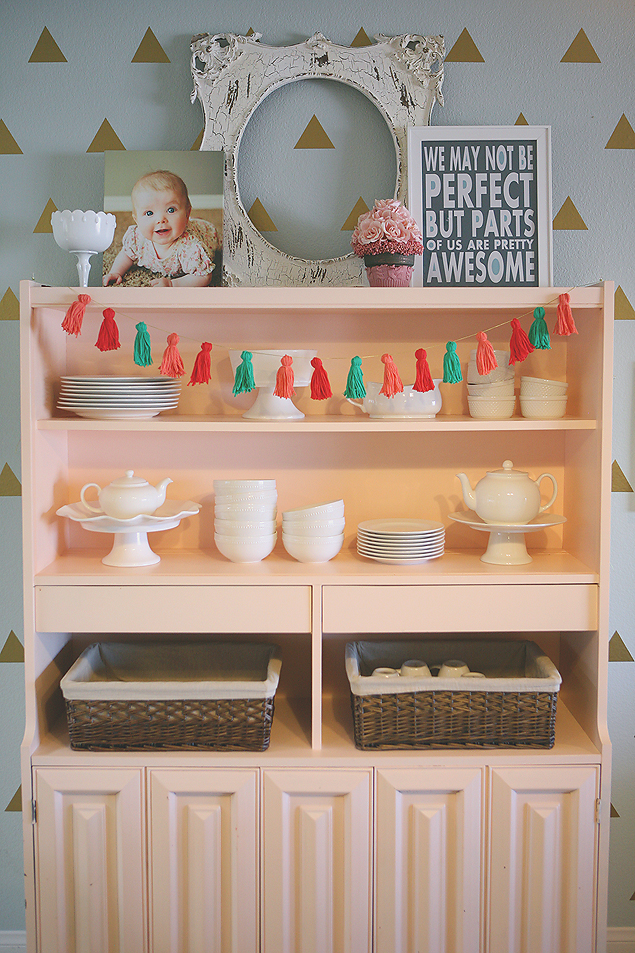 If you're not already we'd love for you to follow along with us on Instagram, Facebook and Pinterest.