[affiliate links included]
Hey Eighteen25 readers! It's Nat from My Sister's Suitcase. This has been such a fun year contributing for Jodie and Jen! It's finally December and I'm so excited to share a Christmas printable with you today. Get out your ugliest sweater and invite all your friends because it's time to have an Ugly Sweater Christmas party!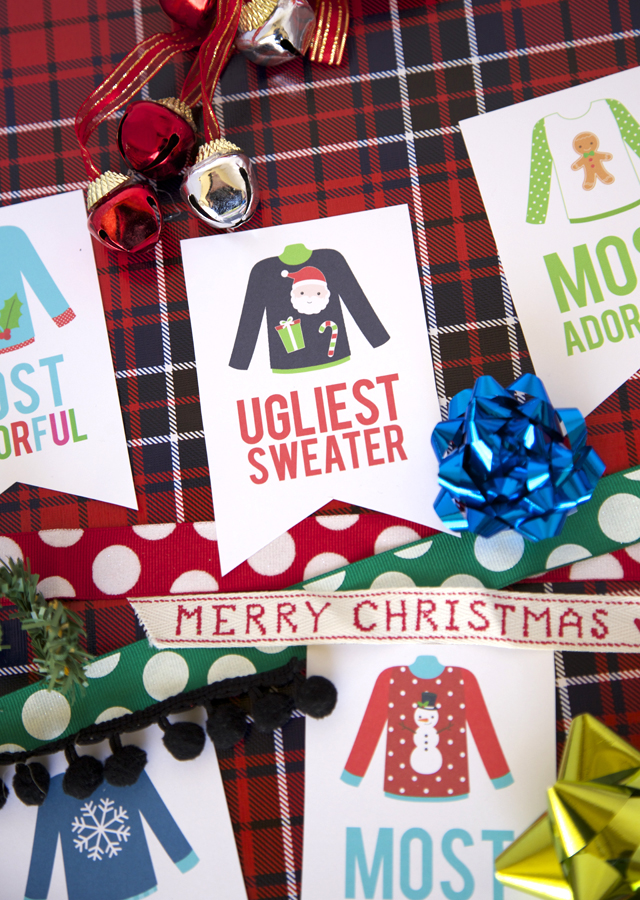 I love that this trend of the Ugly Sweater party has been popular the last few years because it's the easiest party to throw! I thought I would make some printable awards you can give out to all your guests for the ugliest sweater, most festive, etc.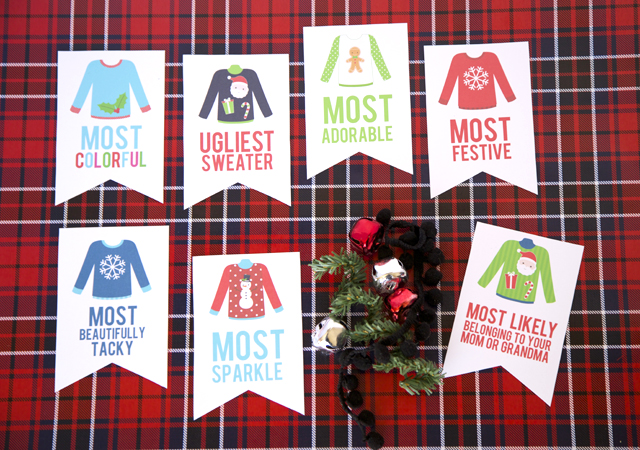 Don't forget the, "Most likely belonging to your Mom or Grandma"!
(We have a funny joke in our family about this – my husband wore one of his mom's real sweaters and totally won the grand prize!)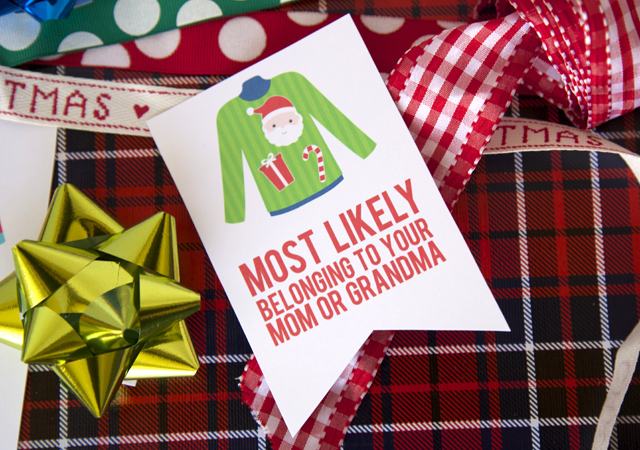 All you need are the printable tags (Grab them HERE) and some friends who are willing to embarrass themselves. 😉 Pin these awards right to the winner's sweaters to pose for a photo, or attach them to small prizes or treats.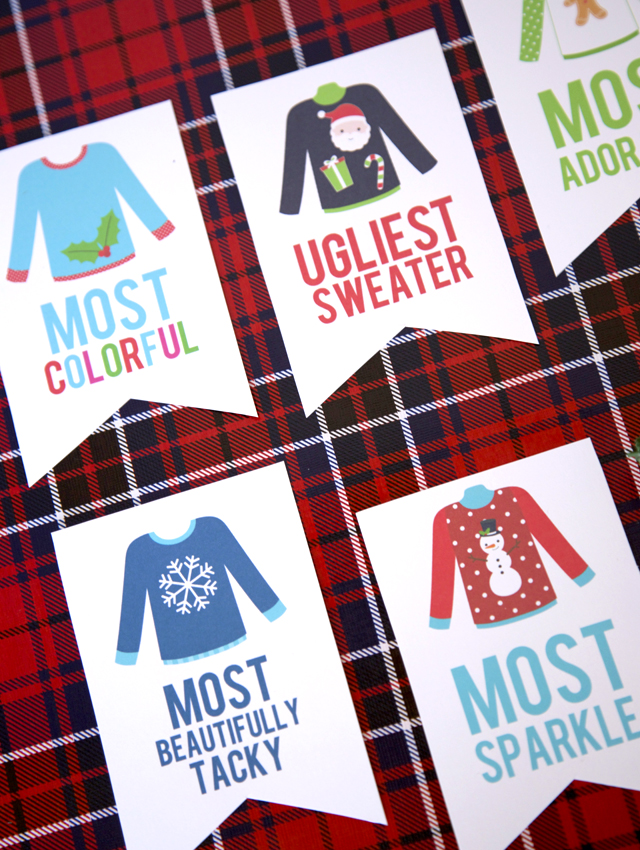 "Don we now our Ugly Sweaters!"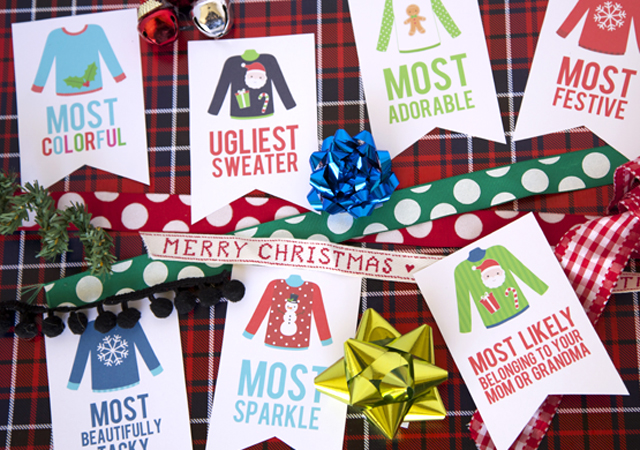 Holly and I hope you have a very Merry Christmas and joyous New Year!
---
Visit Nat & Holly on their Blog : Facebook : Instagram : Pinterest and check out these other great posts of theirs…
Christmas Tell-A-Story Blocks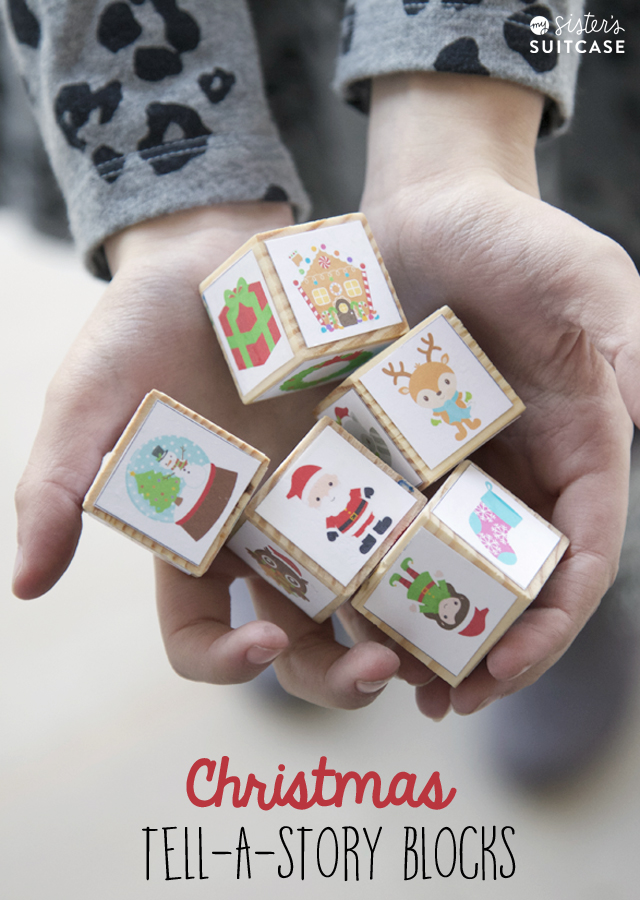 Snowy Christmas Yarn Wreath