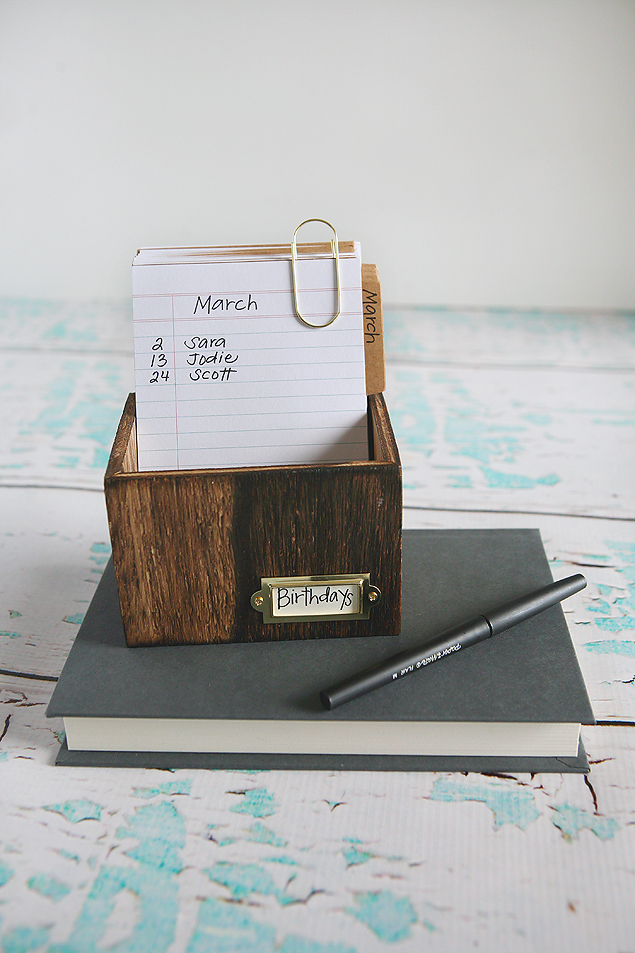 You are probably thinking that remembering birthdays must be a really difficult thing for us since this is like our 3rd Birthday Reminder Project. Please tell us you are in the same boat? Haha.
Out of the 3 ideas that we have made over the years, this one might be my favorite. I love how it turned out, it's a super cute desktop calendar.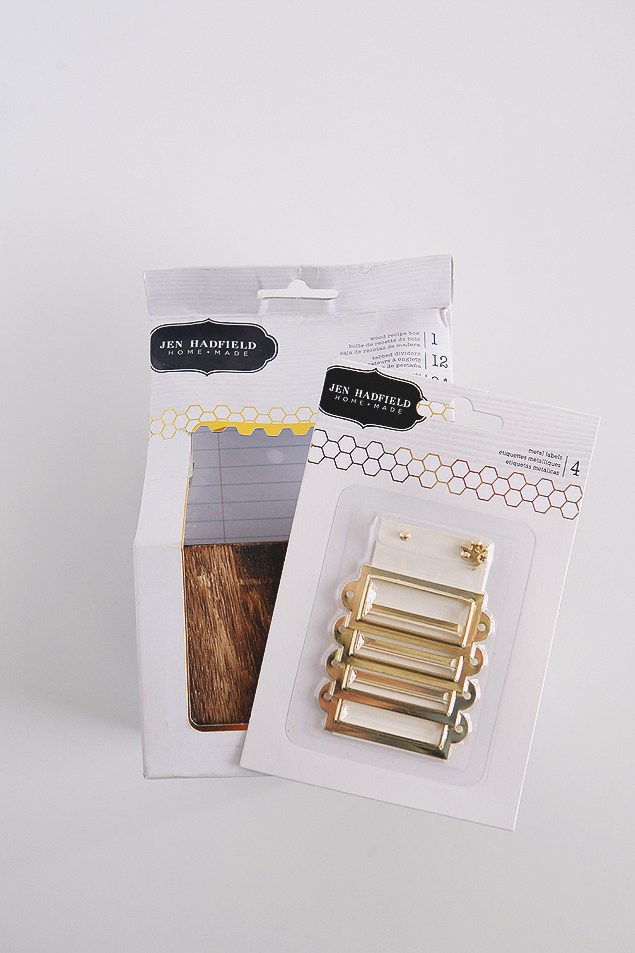 Here's what you need: [affiliate links included]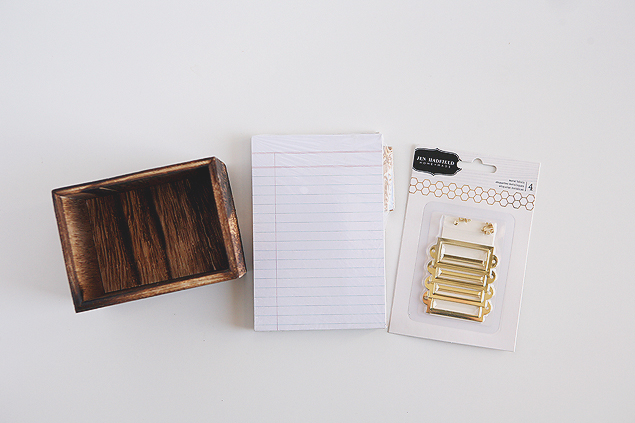 First, write on one of the labels that comes in the Metal Labels package.  We wrote Birthdays but you could use it for recipes, meal planning, coupons or lots of different things.  Then, position your label and metal plate where you want it and screw in both the little screws.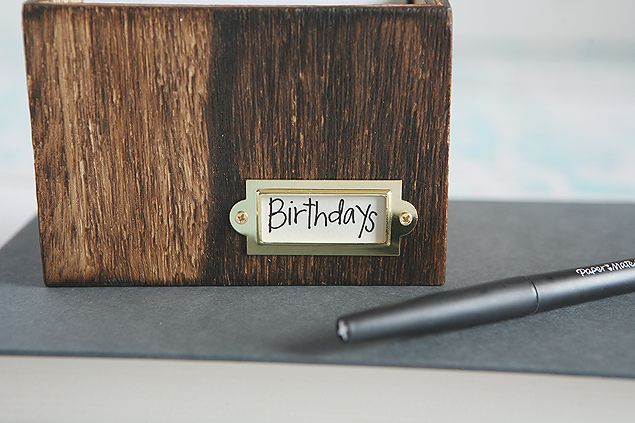 We assigned each divider a month and used the note cards to write who's birthday was in each month.  You could even make notes on what to get them or their wishlists.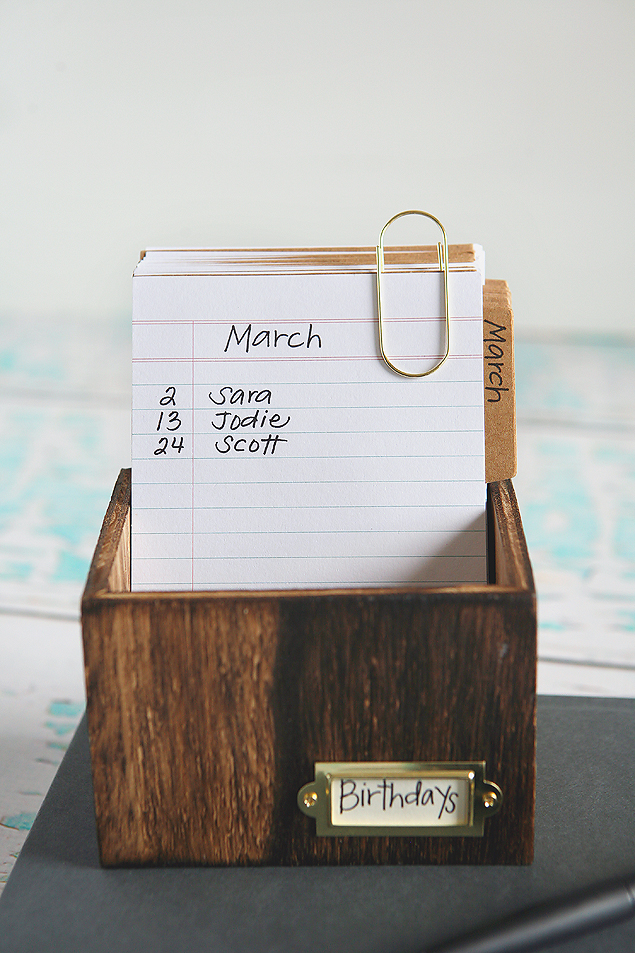 Isn't the Gold + White + Wood just perfect together!
We even thought it would make the perfect birthday gift for someone.  Wrap it up in cellophane with a big bow and you're sure to make somebody very happy!
Here are the other two Birthday Reminders you can find on Eighteen25:
Dry Erase Birthday Calendar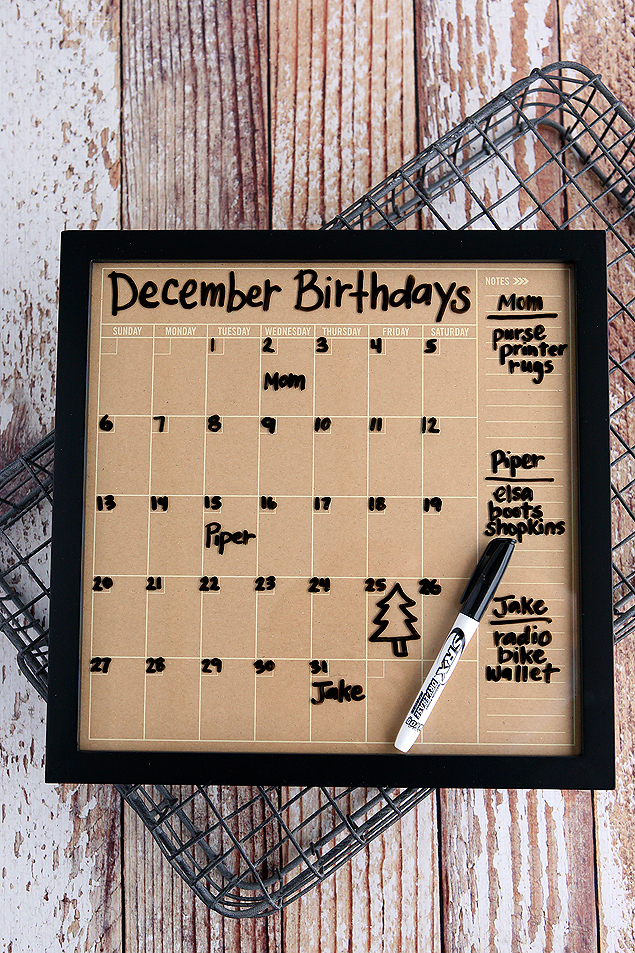 Birthday Reminder Tags