Everyone needs a little extra attention and love on their birthday. I think even over presents, kid's just want to feel special on their birthday. The great news about that… LOVE and ATTENTION are free! We've collected some ideas that are a sure way to do just that… make them feel special on their birthday and each idea takes very little money if any money at all.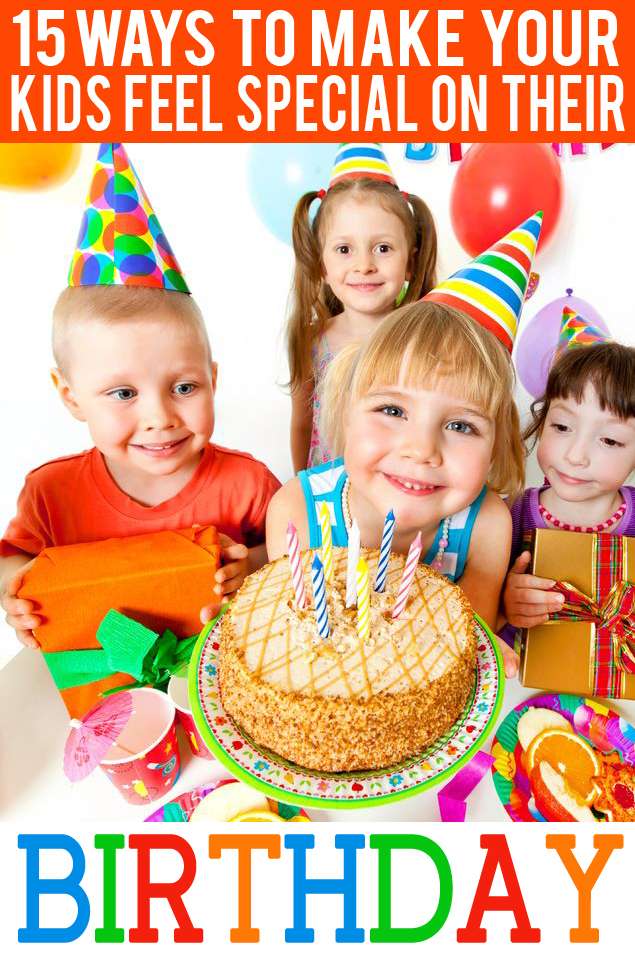 [affiliate links are included in this post]
01 | Balloons in their room. You can do this a few different ways. You could blow up a bunch of balloons and fill their bedroom floor.  What a fun surprise to wake up to! Or in the past we've filled the same number of balloons as their age, but we put a few surprises in the balloons. On strips of paper we write silly little sayings and rhymes about them and their new age. Then when we go to blow up the balloons we slip in the rolled up strips of paper and a rolled up dollar bill. They love getting to pop the balloons to get the fun stuff inside.
02 | Birthday Message on their bathroom mirror. Grab a dry erase marker and go to town on their mirror! It's a totally free idea and they are going to love it!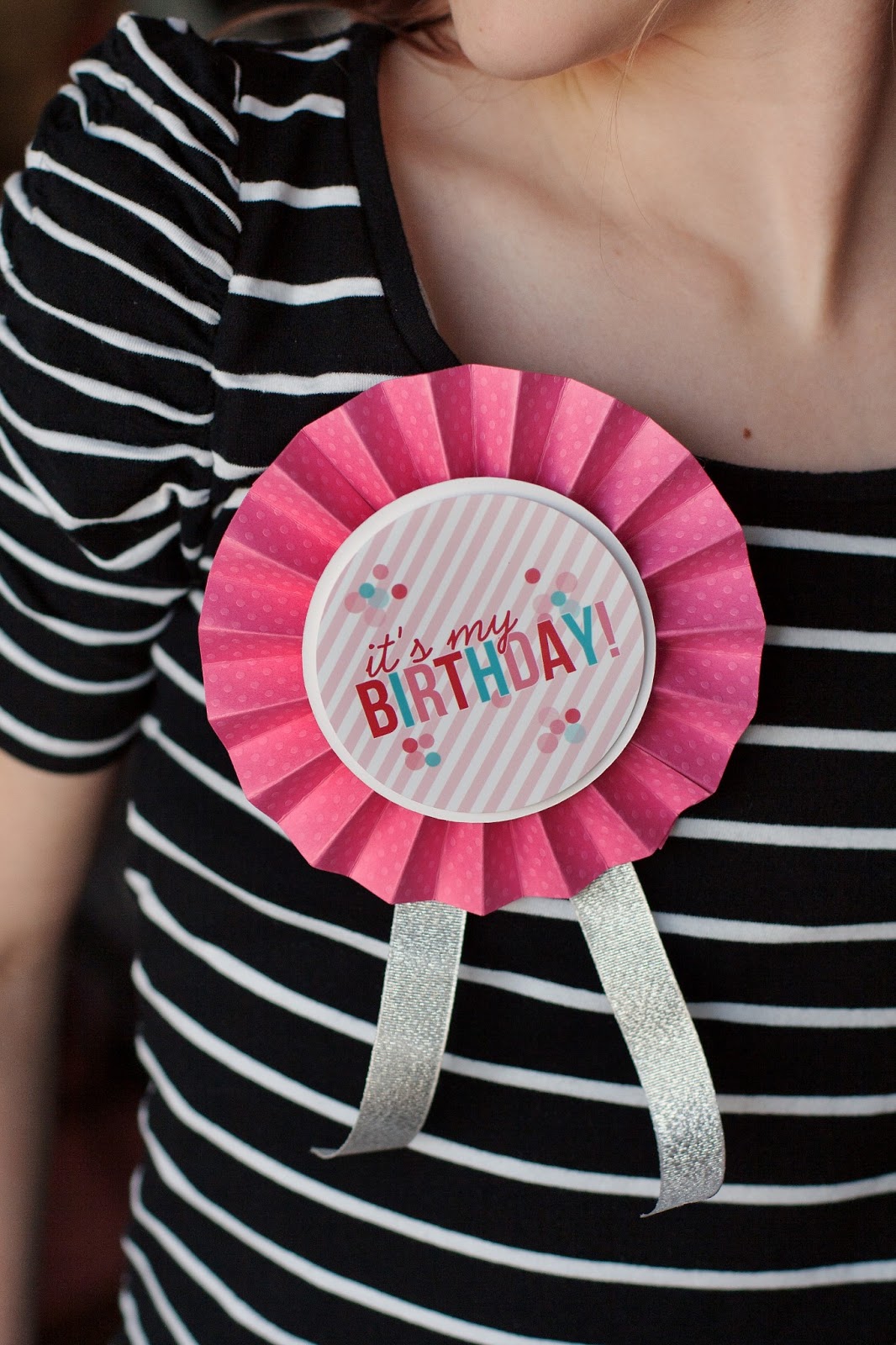 03 | Birthday Button. Either print out THIS printable button or grab THIS one on amazon and let them wear it proud and let everyone know it's their special day!
04 | Choose Dinner. If you like to go out for dinner let them choose the place and if you prefer to stay home let them choose the meal. Such a simple little thing, but they love to be the one in charge of choosing.
05 | Send Texts throughout the day. This is another totally free idea that they'll love. For your kids old enough to have cell phones, send them sweet, silly and fun texts all throughout the day. Or do the same number of texts as how old they are and count up to their age. Your teenagers will act like it's silly, but we all know they secretly LOVE it!!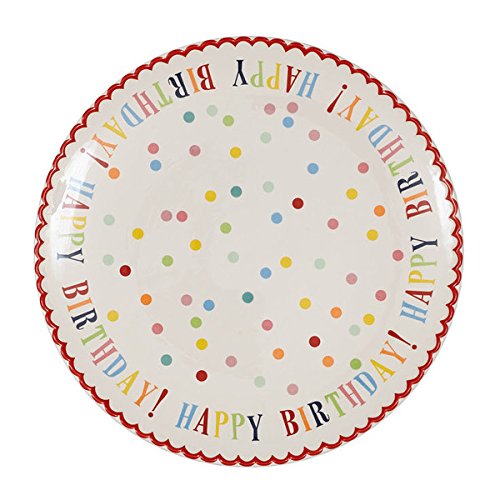 06 | Special Birthday Plate. We've had THIS celebrate plate for many, many years and you better believe my kids pull it out every year on their birthday. There's a bit of a cost to buy your plate, but once you have it you can use it year after year. It will become such a fun family tradition. You can find Birthday plates HERE, HERE and HERE.
07 | Signs with silly poems. We did this for quite a few years with our kids. It does take a little bit of prep work, but it's worth it. Get some cardstock or even just printer paper and make a BUNCH of signs to hang up all over the house. Write silly little poems on most of them like, You're the big number 8, so it's time to celebrate. Or, Now that you're 9, you will be super fine. Make them cheesy, all about them and being one year older.
08 | Birthday Week. I don't know a kid (or an adult) that doesn't enjoy celebrating their Birthday Week. All Birthday Week means is the actual week that their birthday falls in.  Sometimes we'll do a little gift for everyday. Candy bars, a song download or other gifts that costs just a few dollars each. Or you don't even have to do that… you just give the birthday boy or girl special attention for the whole week.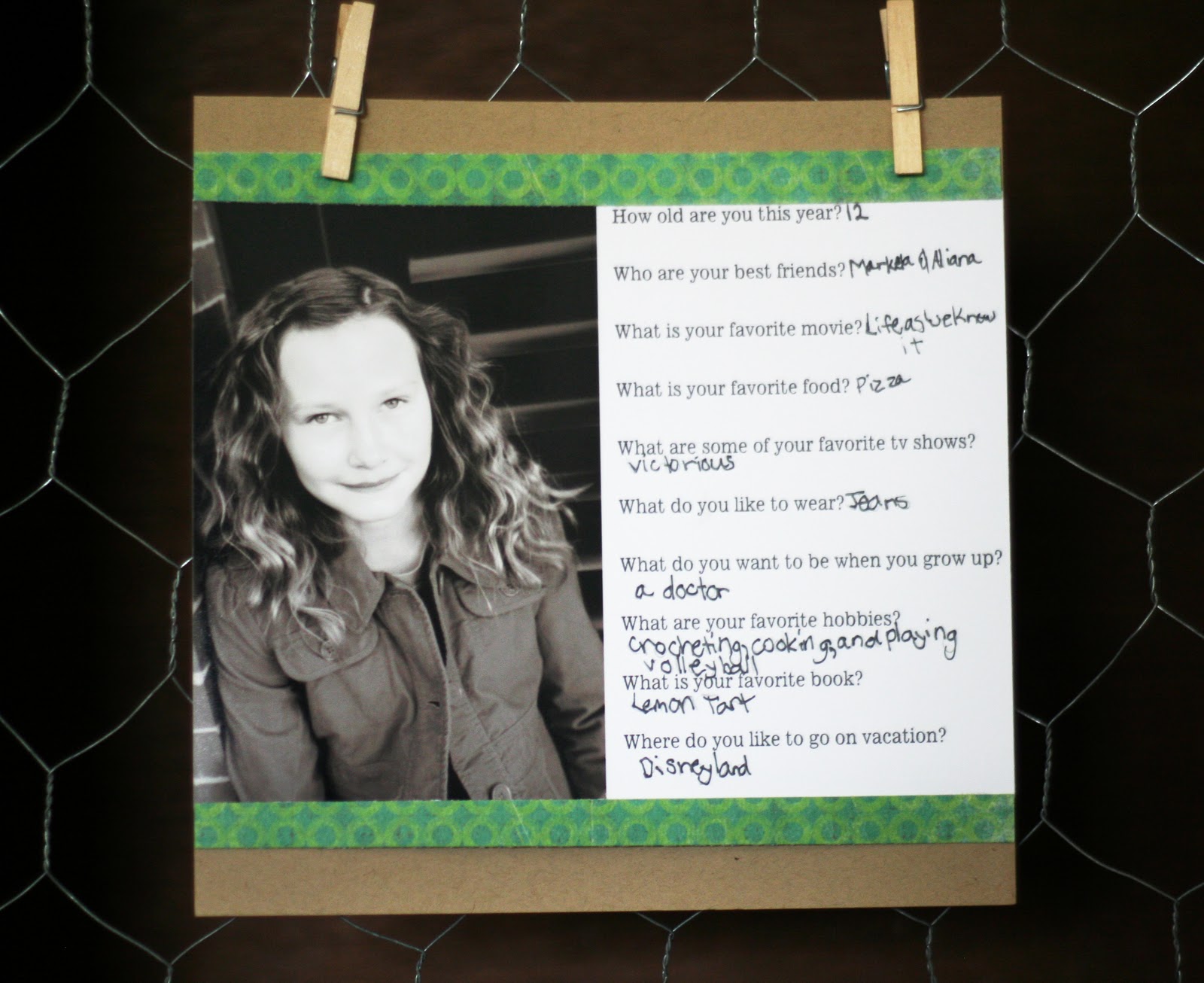 09 | Interview Them. I used to have a list of questions saved on my computer. When my kid's would have a birthday, I'd print out a copy and let them fill in the answers. (or I'd fill in the answers for them before they could write) I was only good about doing it for a handful of years, but boy I sure treasure those. Their funny answers and sweet handwriting are such a special keepsake and they feel so important coming up with the answers. HERE's a free Printable Birthday Interview from Capturing Joy if you are looking for one.
10 | Take lunch to them at school. There's nothing like getting your favorite fast food lunch delivered to you at school. Or if that's not possible, slip a special treat in their lunch with a fun birthday note.
11 | Wake them up by singing Happy Birthday. Sneak in their room first thing in the morning and serenade them with your family's best rendition of Happy Birthday. Nothing like celebrating from the moment they wake up.
12 | Traditional Birthday Photo. Pick a fun photo to take every year on their birthday. I absolutely love how Shawni from 71 Toes and her husband both kiss the cheeks of their kids for their photo. I can't imagine how special that collection of photos will be for their children when they are older. A couple other ideas could be to take a photo in the same spot every year so you can see them grow. Or take a picture of them with an item that represents what they are into that year. A football, ballet slippers, baby doll or car keys.
13 | Write your birthday son or daughter a letter.  Another idea that is totally free but will be such a treasure as they become older.  Tell them what you love about them or something they did that year that made you proud.  You could even send it through the mail if you want it to be extra special. You can download a free printable one HERE from Thirty Handmade Days.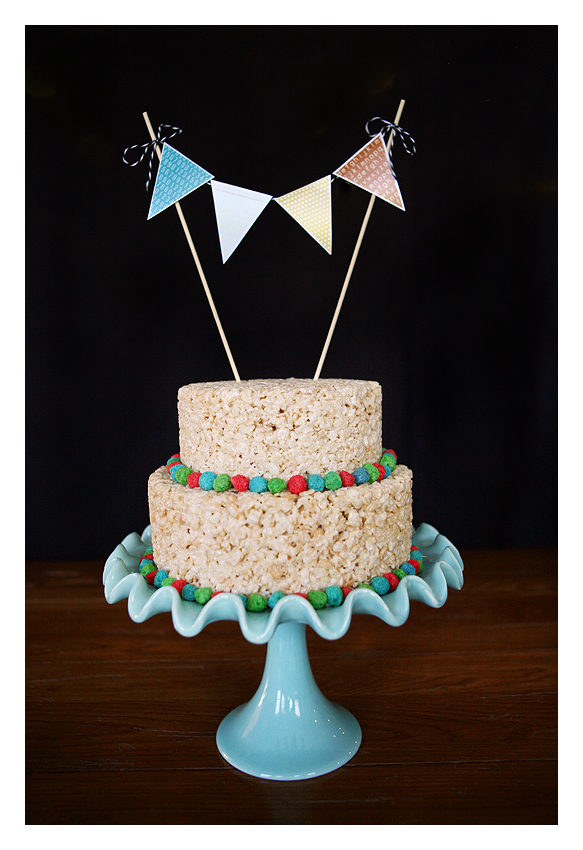 14 | Let them choose their Birthday cake. I've never been a huge fan of birthday cake, but I sure love other sweets. If your kids aren't big cake eaters get creative. Stack up some donuts to make a cake or if you have a rice krispies treat lover, make a rice krispies treat cake! You can make a cake out of pretty much anything. Just stick a candle in the top and call it good!!
15| Give them extra hugs and kisses. Simply love on them a little extra for their special day. It's really the best gift we can give. 🙂